Sälen Jazz Natural
The Sälen Jazz takes a whole new direction – both visually and sonically – with a chambered Mahogany body capped with solid Maple top and Mahogany veneer, Mahogany neck with Rosewood fretboard, F-hole, and a pair of the new .strandberg* MF Classic humbuckers. One of the most versatile .strandberg* guitar models ever with its unmatched ability to explore various shades of clean and low-to-medium gain sounds, the Sälen Jazz can also bark and roar like a true rock-and-roll machine in high gain settings. Hyper responsive to your picking attack and touch, the Sälen Jazz covers a wide spectrum of classic and modern electric guitar sounds to suit a wealth of playing styles and musical genres.
Join the waitlist to be emailed when this product becomes available. Once back in stock it's first come, first serve.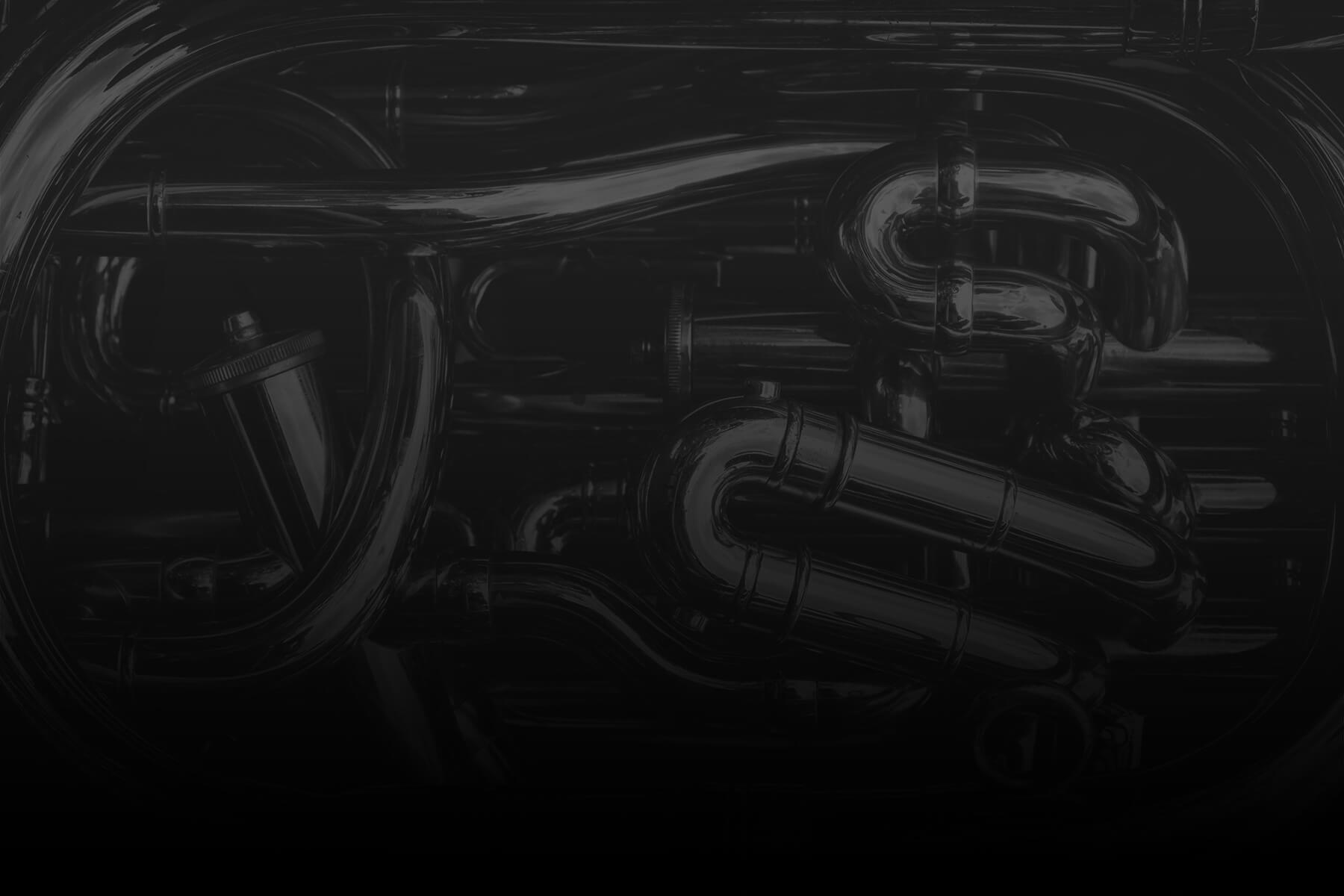 Sälen Ventures into A New Realm
The Sälen Jazz
What Makes It Special?
What Does It Do?
Who Is It For?
The Sälen Jazz joins the Sälen family with a Mahogany body and neck, Rosewood fretboard, and a pair of our new MF Classic humbuckers to explore new tonal frontiers that only such a configuration can provide. From jazz and blues to classic rock and metal, the Sälen Jazz can cover them all and do so in a most convincing manner. With an all-natural and organic look, the Sälen Jazz delivers
Your payment is managed by Klarna Checkout
Check out with only your email and ZIP, and pay with the major payment methods including the specific Klarna payment methods.
Klarna offers three payment methods: Pay now, Pay later and Slice it*. This allows you to try before you buy, finance purchases, or make use of other payment options made available by Klarna. Manage all your payments with the Klarna App.
For full information, please visit klarna.com
* Depending on your location or credit, only Pay Now may be available.
Delivery of guitars/large items is free* within the Continental US with FedEx Ground, and you will receive tracking information when the order ships. Smaller items ship USPS.
* Minimum order value of $100 applies
Customer Reviews
Write a Review
Ask a Question
Filter Reviews:
guitar
neck
sound
design
hand
pickups
everything
instrument
intonation
jazz
13 October 2021
Brian G.

US
Fantastic
Lightweight and ergonomic with high quality craftsmanship and components. Being disabled, finding a guitar that's comfortable to play for an extended period is wonderful. It's everything I was hoping for in that regard. The remarkable clarity of the pickups and variety of possible sounds available is just an added bonus that has made it undoubtedly worthwhile.
21 October 2021
.strandberg* Guitars
Thanks for the review and 5 stars, Brian! Awesome to hear that the ergonomic features of the Sälen Jazz are working out for you!
24 July 2021
hawk

US
great guitar for people with mobility/shoulder issue
I had a pleasant experience playing the Salen Jazz and enjoyed its playability and ergonomics. I have a disability that comes with difficulty playing long hours with heavy and non-ergonomic guitars. I recommend the Strandberg guitars to people with back/neck/shoulder problems. The fit and finish however can certainly improve at the price point of 2.1k USD. The fit and finish quality were on par with Ibanez premium guitars made in Indonesia and Sub 1k USD Korean made guitars. Here are the photos I took right after receiving the guitar. If you don't value the innovative design and patent at around 1k USD, you won't enjoy the guitar and may regret the investment. https://imgur.com/a/9gTxYXy
26 July 2021
.strandberg* Guitars
Thank you for the review!
23 July 2021
John M.

US
Very Positive Experience.
My experience purchasing the Salen Jazz was 100% positive. The purchasing process was easy and the guitar was shipped and arrived quickly. The Salen Jazz is a beautiful instrument. The quality of the build is outstanding and the guitar I received was flawless. It's everything described. Very light and ergonomic. Effortless to play. Nice tone selection from the pickups. A suggested improvement would be tapering the armrest area, although I recognize this would not be so easy with the hollow body and top. The gig bag was also high quality. Traveling should be easy with this guitar. Finally, the communication and interaction with the company was professional, cordial and timely. .Standberg* is really a first class operation. I am impressed. If you think the Salen Jazz could be the guitar for you, I highly recommend you go for it.
26 July 2021
.strandberg* Guitars
Thank you for the thorough review and kind words John!
03 July 2021
Alex M.

US
Salen Jazz Natural close to Perfect
I was surprised how the low strings resonant into your chest when holding the guitar in your lap. The guitar sings in a way that I never had in any electric. I love the pick ups sound quality and the 5 way switch options. Though the bridge pick up face plate was darkly discolored compared to the neck pick up. Thats just character and had no effect on the sound. Some minor metal flakes on some screws and unfinished edges on the wood f hole very minor and the pick guard could use a light sanding on the top edge. I will probably get the back top edge rounded by a luthier where my right arm rests. I had some tingling in my forearm from playing so much. It does not have the tapered arm rest that all other models have on the top back edge. Just being able to rest the guitar in a an upright (Segovia) lap position and have the neck in perfect position for my left hand allows me to play and reach chords so much more comfortably i can play things i could not before. Its like the chiropractor adjusted you and feel great not understanding exactly why. The odd neck shape is something to experience in a way that expresses solid structure and holding true intonation which allow strings to chime all the way up to 24thf fret. The back edge also provides a sort of ledge anchor that I can rest while playing like no other traditional neck. I don't know I 'm still discovering what I can do with this fine instrument. With all that thought to all the comfort and style and shape not having the tapered back or at least a rounded edge for your right forearm seems to be a choice between the thickness in the veneer and the natural manufactured wood look.Probably can't have both the look and the tapered comfort without a painted model.
07 July 2021
.strandberg* Guitars
Thank you for the 5 star review Alex! Your feedback is also very much appreciated!
03 July 2021
Mary B.

US
Great for jazz
I've been playing a Boden 6 for a few years now. The design has made it possible for me to play for hours without debilitating neck, hand and back pain. I liked everything about the Boden, but I had to work hard to make it sing in a jazz context. The Sälen plays a lot like the Boden, but the chambering and the pickups give it a beautiful sound for jazz. I am also pleased with the voicing of the tone control; a lot of tone controls are dead and useless with full roll-off, but the Sãlen's gives useful colors throughout. The guitar looked great on arrival, and after a slight loosening of the truss rod played perfectly with sweet intonation all the way up the neck. One of the advantages of all the Strandbergs is the accompanying tool kit making adjustments of truss rod, etc, simple. Great job! Steve Bocckino
07 July 2021
.strandberg* Guitars
Thank you for the 5 star review and kind words Steve!
Learn More
The Sälen Jazz Concept
Unique Qualities
Anatomy of a Strandberg
There are many design elements and factors that comprise a .strandberg* guitar. Each aspect - from the materials and components used to the ergonomic design features - has been carefully thought out and implemented to produce a guitar that is light weight, easy to play and has a big woody organic sound. Explore these different aspects that set a .strandberg* guitar apart from the rest.
Artist Profiles
What our artist say
The extremely talented artists who play .strandberg* guitars have a clear vision of where they want to take their art and how to get there with the instruments they play. The guitar they choose to play is a statement of who they are as an artist and a reflection of the music they create. Find out why some of the most cutting-edge players in the world today choose a .strandberg*.