Celebrating 10 years of producing headless guitars
10 Years Anniversary History
Explore
What is now .strandberg* Guitars dates back to a hobby project called the Ergonomic Guitar System that was hatched in 2007. While Ola's lutherie skills date back to the mid eighties, around the time that he also played in a number of local bands, his professional career was primarily in software. Ola's innovative ergonomic designs quickly gained momentum through Internet forums and soon led to quitting the day job, and acquiring a patent for his EndurNeck™ neck shape.
We believe that your best performances come from feeling inspired, and that this inspiration can have many sources. We are convinced that not just the sound of your guitar, or how it feels to play are important components, but also how it makes you feel.
Just like we have engineered our components from the highest performance materials and eliminated all potential losses of energy in the strings' vibration, we break down the other barriers that can inhibit your inspiration. The now iconic headless Boden guitar design encompasses 6-, 7-, and 8-string versions that sound, play, and look amazing, for all styles of music.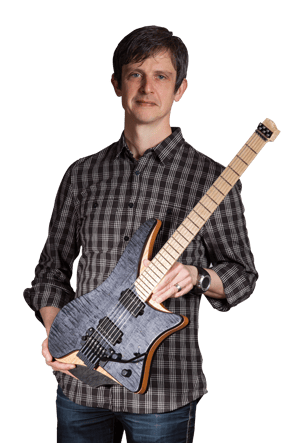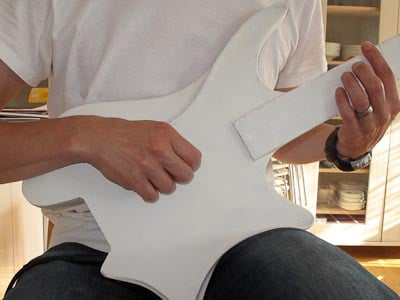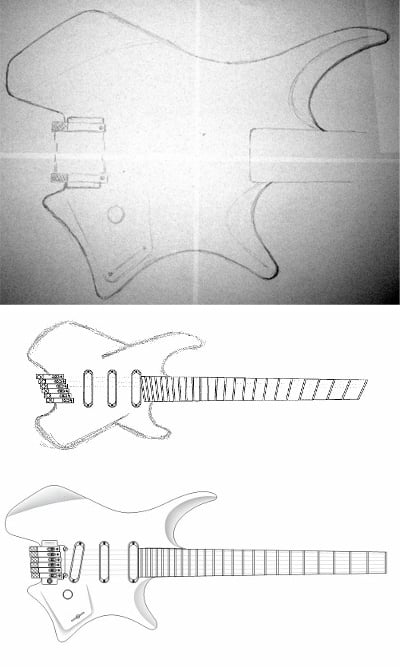 Creative Commons
Coming from a software development background and recognizing the value of collaborative development and openness, Ola licensed his designs under a Creative Commons license. This let others use the designs freely, under the assumption that they would be improved upon – the stipulation being that the original design had to be credited to him, and the improvements had to be published under the same conditions and free for others to use.*
(* Note however that this is no longer the case. Many did take up the offer to use the designs for free, and some unfortunately abused the right to do so, so this possibility is no longer available.)
Launch
The first pieces of finished hardware were on display at Uppsala Guitar Festival, along with a PowerPoint presentation of the entire "Ergonomic Guitar System" concept, which was well received.
Body shapes were quickly sketched and prototyped.
Bridge prototyping
With a day job as "Head of Software" at a biotech company, Ola pleaded with his counterpart "Head of Mechanics" to borrow the prototyping workshop in the basement, and started making his first prototype parts himself. The local machine shop that made parts for his employer took on the challenge of manufacturing the parts in the first few years.
Fanned frets
From the onset, the importance of multiscale was recognized. Not as much for the purpose that this invention was originally developed (to provide the warm and sweet sounding treble tones of a short scale instrument combined with the rich piano-like bass tones of a long scale instrument) as to improve ergonomics by utilizing a much smaller ratio between the scale lengths than what had been used previously.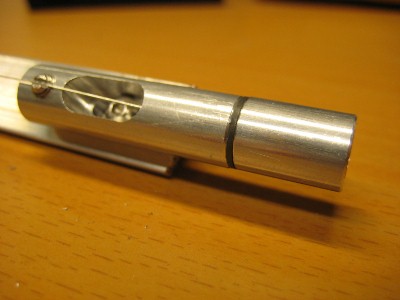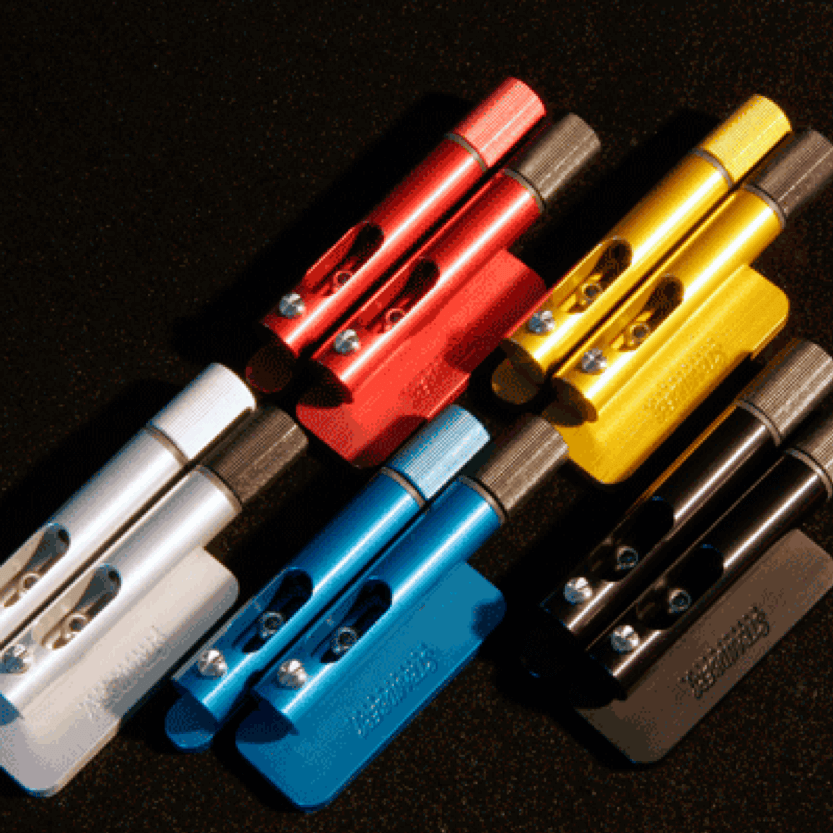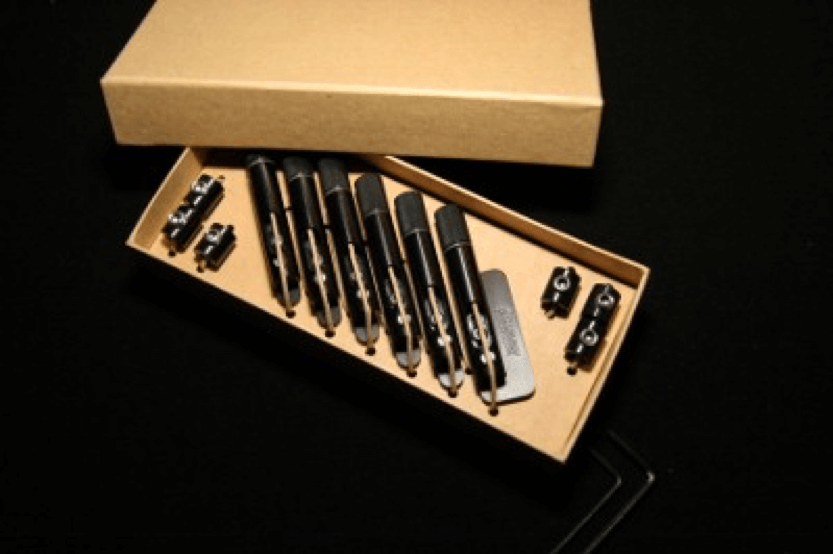 Sales of hardware quickly took off. Guitar builders from around the world started producing their own headless creations, and all of Ola's spare time was consumed by enhancing the hardware design to serve other builders. Many possible revisions were thrown around, but eventually "If it works, don't fix it" prevailed, and the hardware still looks more or less the same. The bass hardware, which didn't actually get into production until 10 years later, was actually designed already at this time.
Ola was very active in the Project Guitar Forum online, and when the first EGS guitar was finally built in the latter parts of 2009, it won the "Guitar of the Month" award for December.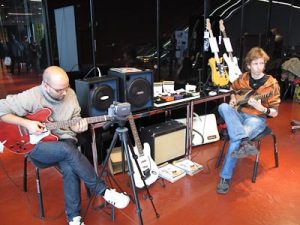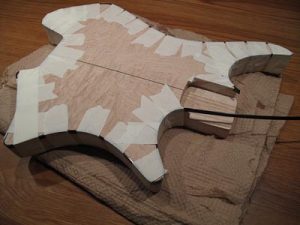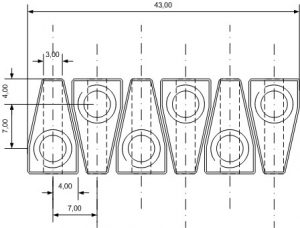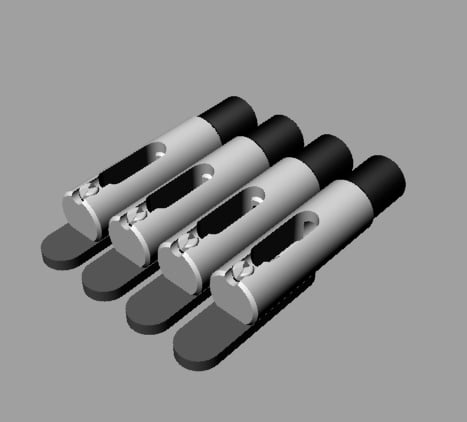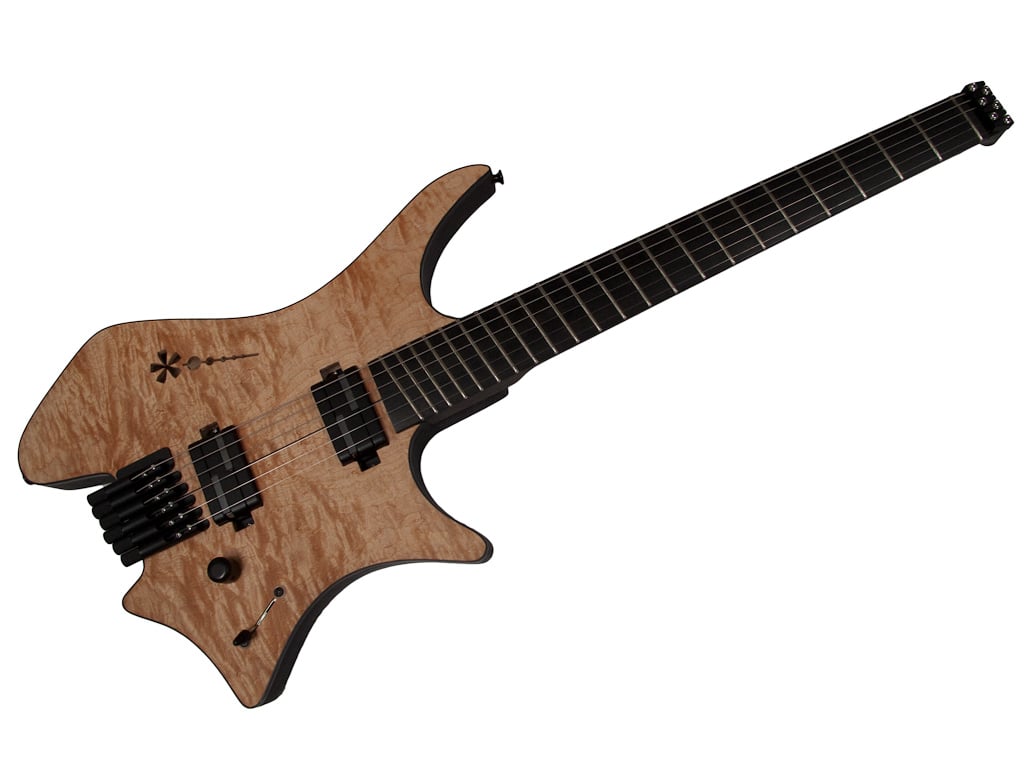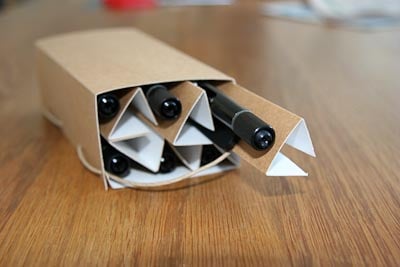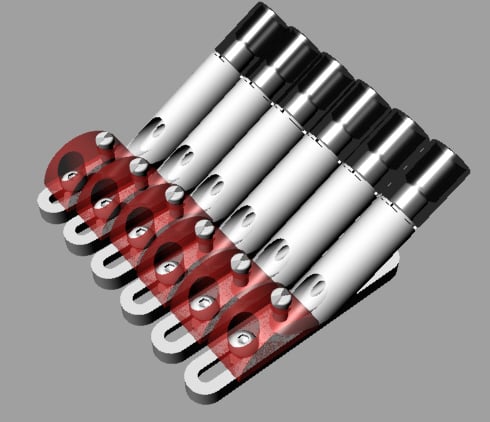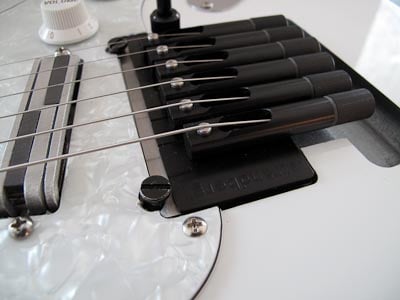 Ola spent the spring of 2010 building three more prototype guitars (#2 – #4) to show off the capabilities of the Ergonomic Guitar System, and took off to display them at Fuzz Guitar Show in Gothenburg, Sweden. It wasn't long until Chris Letchford of Scale the Summit got in touch and placed the first actual order for a guitar – #5.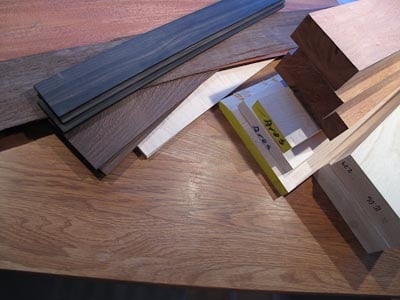 Prototype #2 was sold and shipped to Japan, setting of a chain of events there that can only be described as "Big in Japan".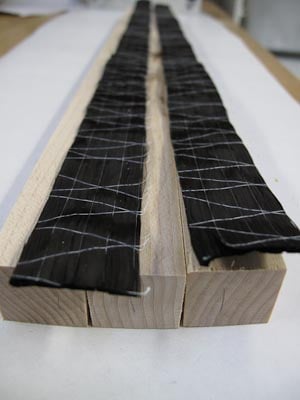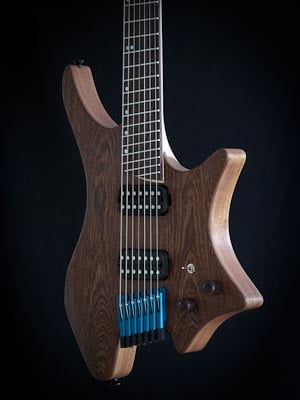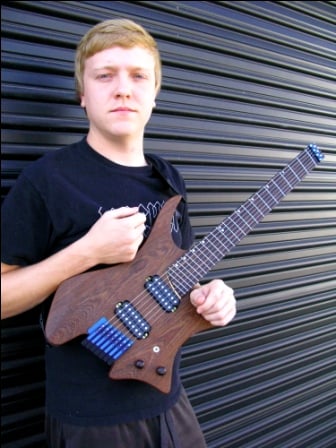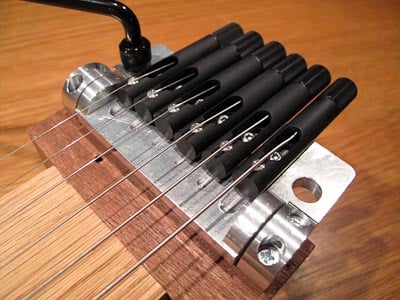 The "EGS Pro" tremolo, with needle bearing posts, was developed to get around the issue of knife edge wear of conventional fulcrum tremolos.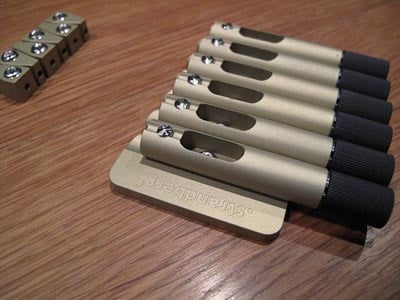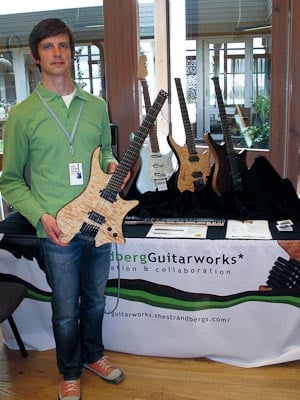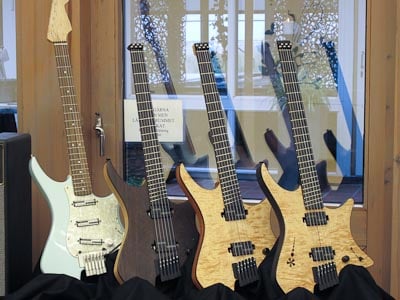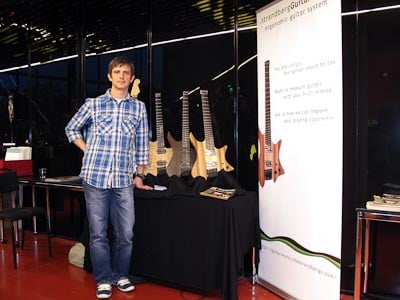 #5 had a "sister" 7-string neckthrough guitar built in parallel, #6, which sparked interest at the 2010 edition of Uppsala Guitar Festival and quickly led to the order of #7. Meanwhile, Chris was on the road with #5, exposing it to other players.
Tosin Abasi of Animals as Leaders got in touch and was curious. Musicians like himself and Chris were already making music with 7- and 8-string guitars that was outside the box, so it was perfectly natural to be attracted to a guitar with non-traditional looks. Not to mention that the ergonomic challenges of 7- and 8-string guitars are even greater. The clip that was recorded with Tosin and #6 in the booth at the 2011 NAMM Show went viral and had 300,000+ views at the end of that year. He promptly ordered a guitar, #8, which was delivered later that year, along with a guitar (the count had already reached #15) for Misha Mansoor of Periphery.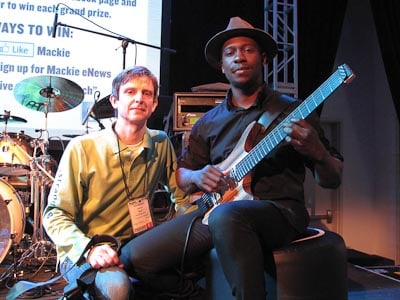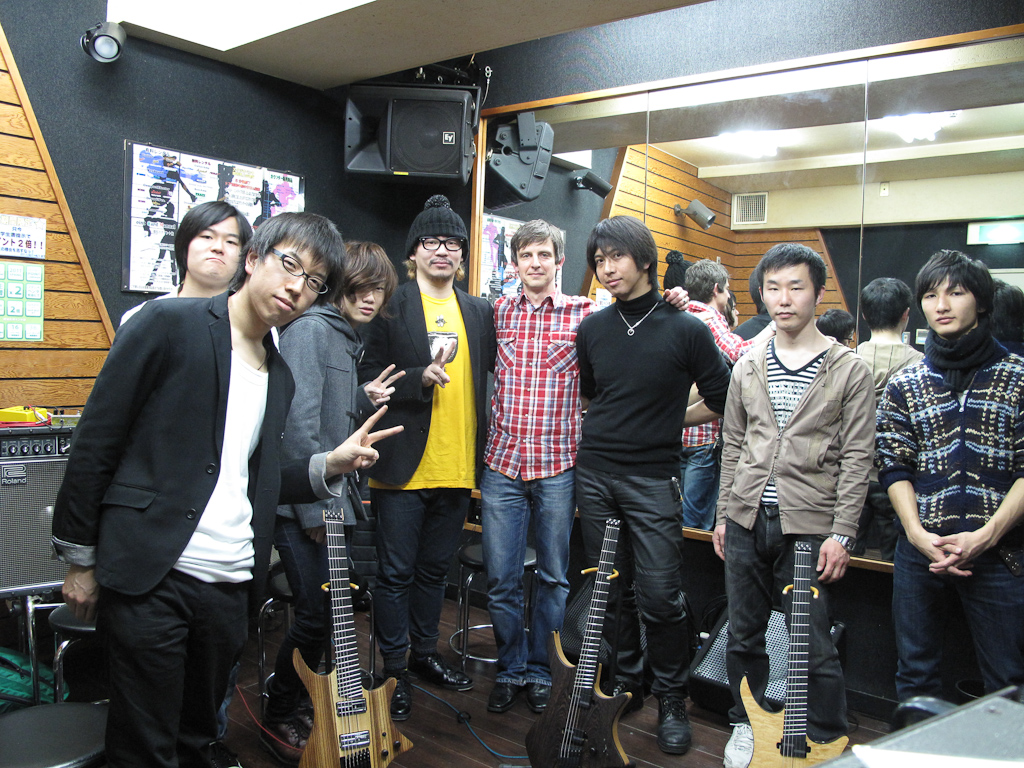 The design had a lot of appeal to Japanese players, and custom orders started pouring in.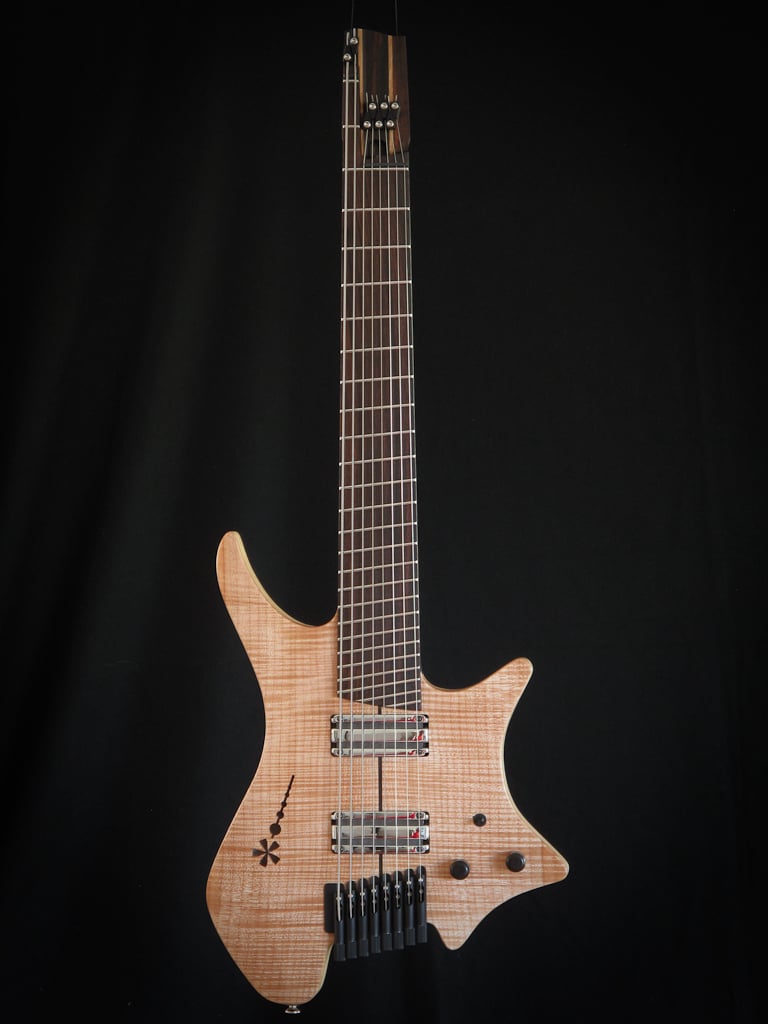 From the start, the project had been running under "Strandberg Guitarworks", which was a challenge to fit onto branded components. Guitars at this time were completely unmarked, but around the time of #9, Ola bought a small CNC machine for his garage workshop, and started engraving .strandberg* and the serial number on guitars. The "." signifying a seed or an idea, and the "*" signifying the flower or innovation that it results in when planted.
In September 2011, the strandbergguitars.com website was launched separately from the Strandberg Guitarworks website. The guitar model still didn't have a name at this time – note that #8 is referred to as "EGS Pro 8" in the screenshot, with the "Pro" designation being that it was a neckthrough construction. It was at the Uppsala Guitar Festival this year that an artistic lady exclaimed "The shape reminds me of reindeer antlers!". This led to looking for names with some connection to reindeer, which in Ikea fashion led to the name "Boden", which is a name of a town in the north of Sweden, where reindeer are actually farmed.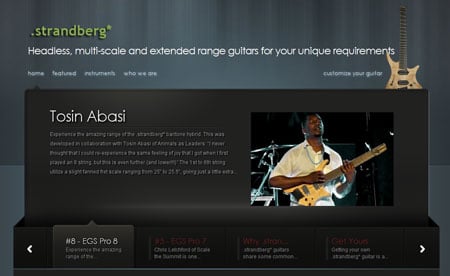 At this time, Ola was starting to realize that maybe there was a possibility that Strandberg Guitars had potential beyond a hobby. He was accepted into a business incubator at Uppsala Innovation Center, and re-formed the sole proprietorship "Strandberg Guitarworks" as the limited company "Strandberg Guitars AB", but was still maintaining a full time day job. Plans were drawn up for three different offerings that would need to be in place for a solid business:
Made to Measure (1:1) – direct interaction with Ola for full custom development
Custom Shop (1:N) – custom specifications with a set framework
Off the Shelf (M:N) – serial production guitars that could be kept in stock
At the 2012 NAMM Show, Ola met up with the team behind Strictly 7 Guitars (S7G) and decided to make a go at limited serial production/custom shop of Boden 7 and Boden 8 guitars in Ohio, USA, based off the specifications of Misha Mansoor and Tosin Abasi.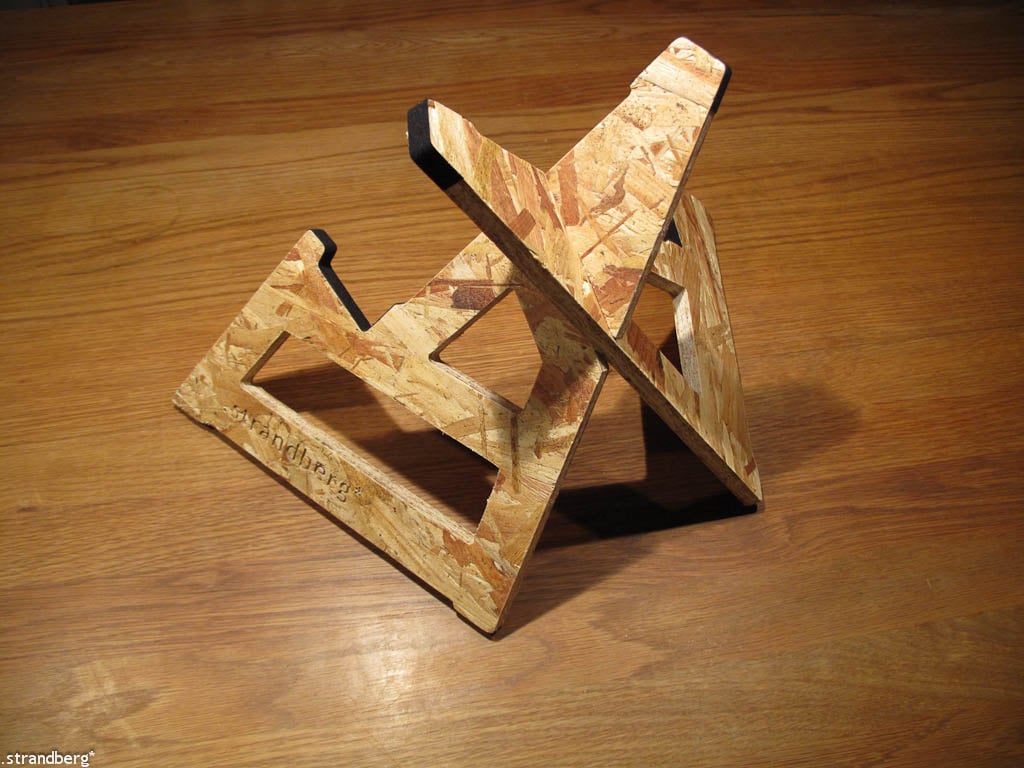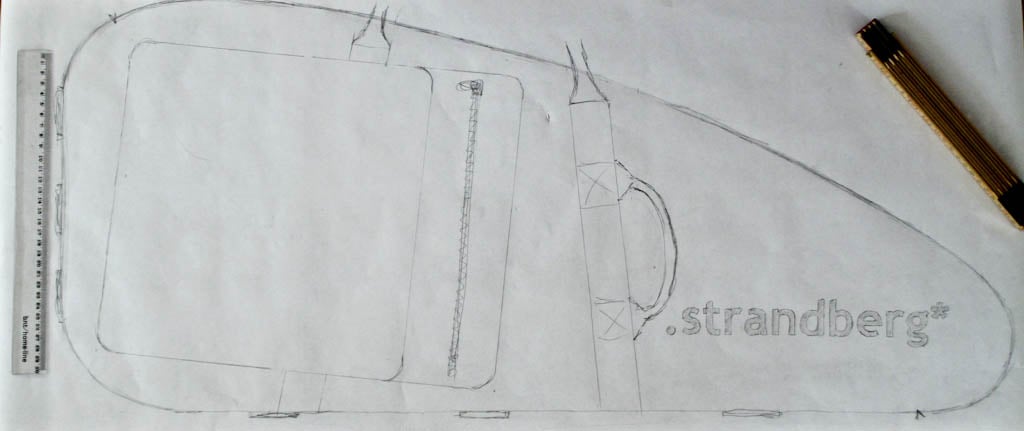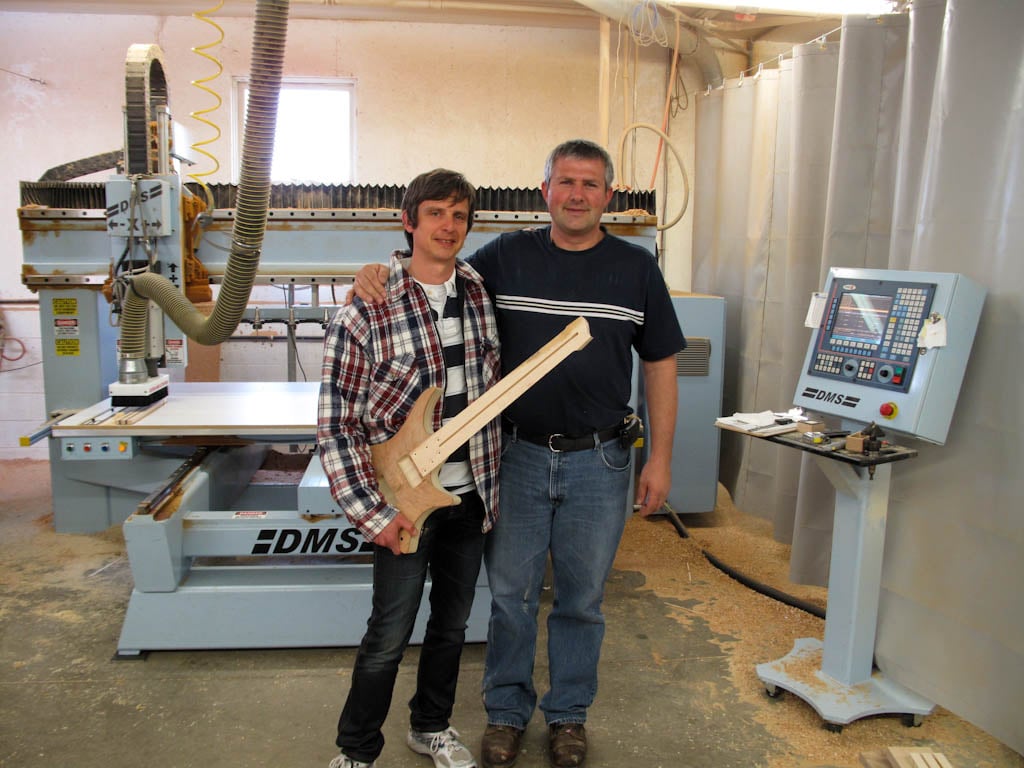 By the end of 2012, Ola was up to building Made to Measure guitar #33 in his garage, while the production in Ohio was finishing roughly guitar 33 in their shop.
EndurNeck™
Inspired by the work of luthier Jerome Little, who had developed a twisted neck, Ola realized that the same ergonomic benefits could be obtained by shaping only the rear of the neck in a way that would guide the wrist into a better position. Combined with the trapezoidal shape that he had already been using in collaboration with luthier Rick Toone, this promised to be revolutionary and the patent application for EndurNeck was filed in 2012.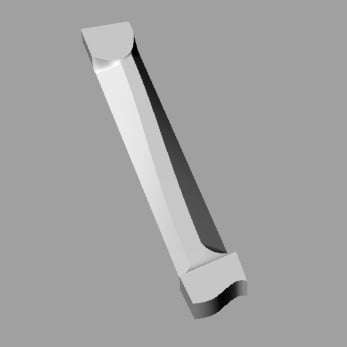 Periphery performed in Wembley Arena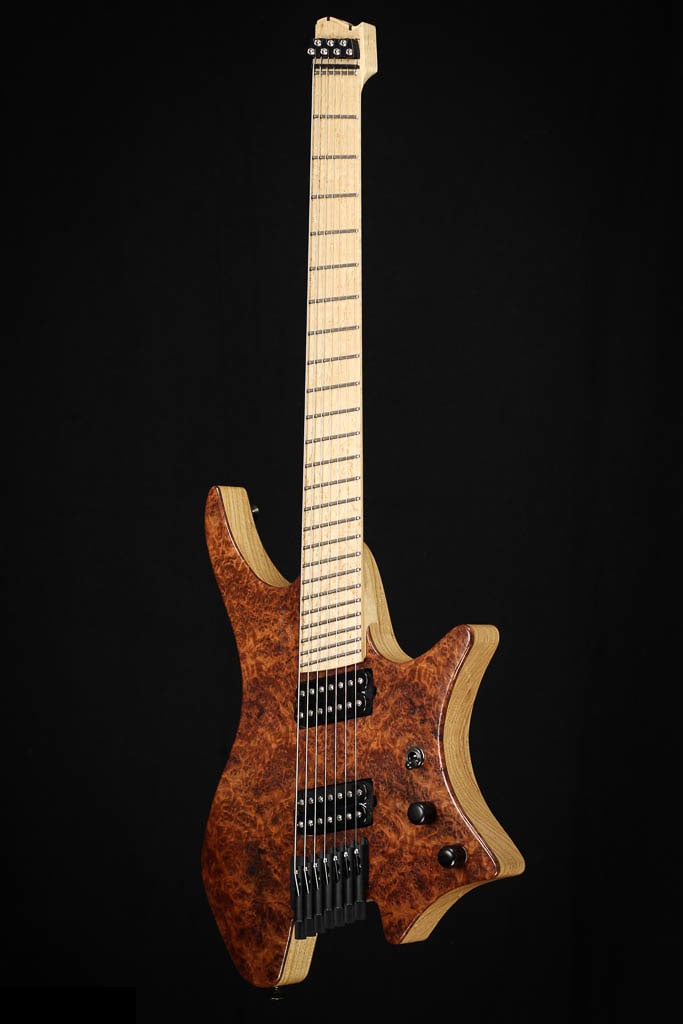 The production at S7G quickly ran into growing pains and capacity issues. Production was moved to the Washburn Custom Shop in Chicago, and the limited Custom Shop offerings were broadened to include more options. A Boden 6 model was added to the lineup, as was the Paul Masvidal signature model Masvidalien, which was based on Ola's new design Varberg. The Varberg's round shapes was inspired by surf guitars, and the town Varberg on the Swedish west coast is one of the few places in Sweden where it is possible to surf. A Chris Letchford signature model, the CL7, was developed and released.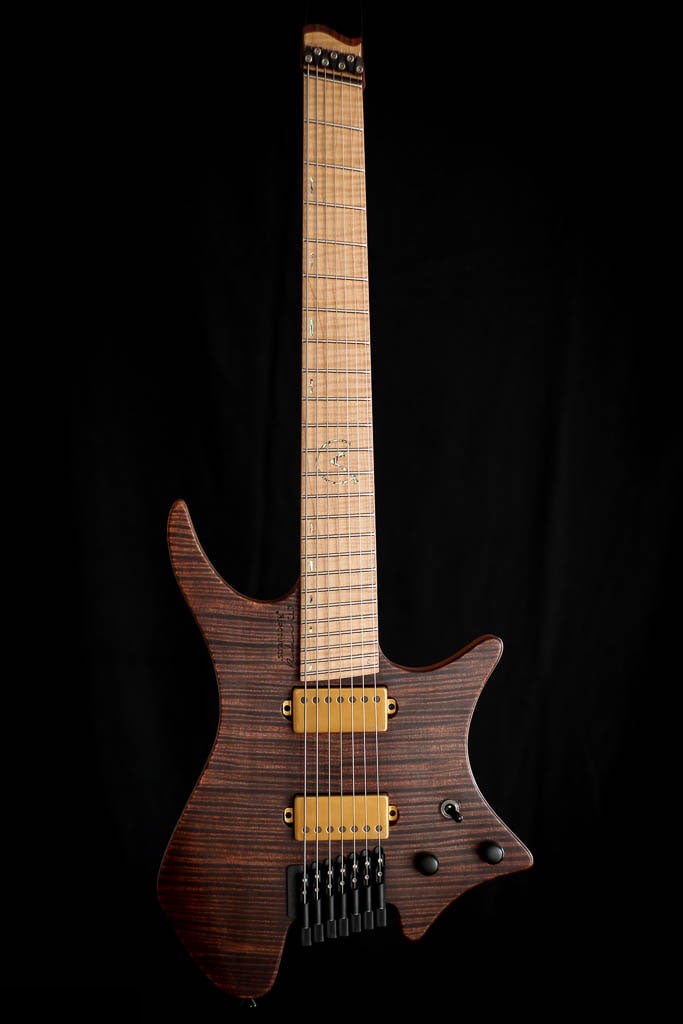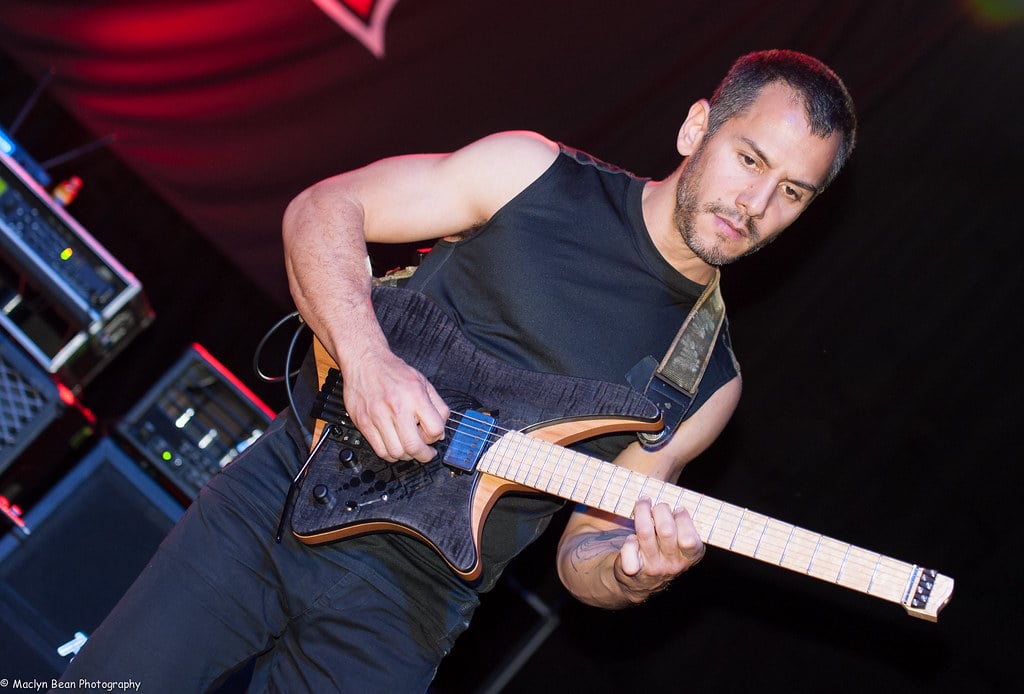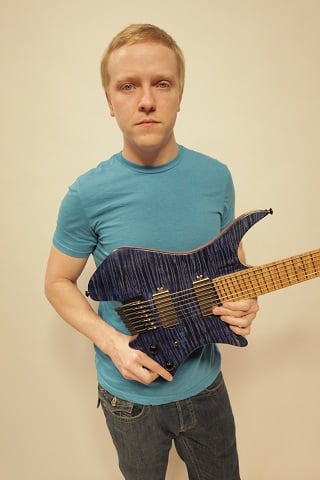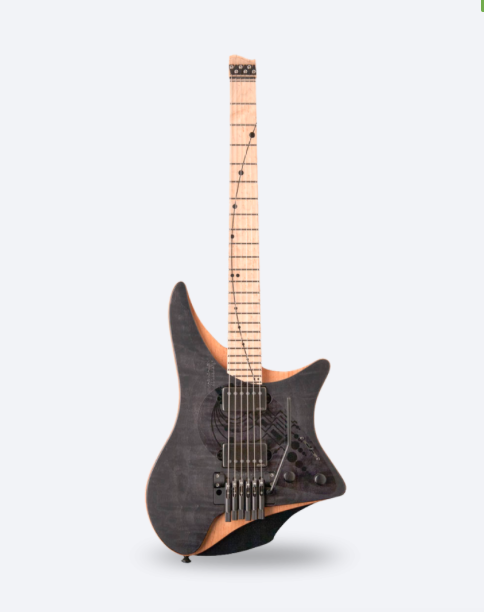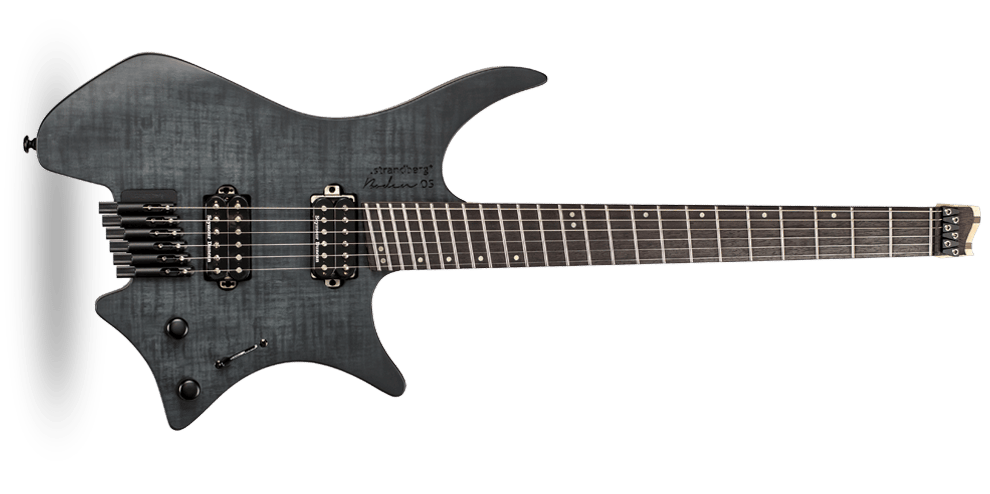 The available time in the garage to build guitars was rapidly diminishing for Ola. Despite reducing work hours at the day job to 80% in 2013 and further to 50% mid 2014; with over 250 people on the wait list, it was time to take action. On a subway train heading back from MusikMesse in Frankfurt, Ola met fellow Swedish luthier Leif Jakobsson, who had a background from Hagström guitars and had guitar production ambitions, and started the process to hand over the making of the Made to Measure guitars.
Having attended and networked at the NAMM show for four years, the efforts started to pay off, and the final piece of the puzzle – stock model serial production – was put in place. Not only had Ola met with the Korean manufacturer World Music (WMI), but had also met Ed Yoon, who was to become instrumental in the future expansion of the business. With a background from Fender, Suhr and Guitar Center, as well as manager for Guthrie Govan, he recognized the potential, and he and Ola started planning for growth. The first batches of 72 pcs each of the "Boden OS" line shipped to Shun Nokina's and Ed Yoon's respective garages in Japan and USA by the end of 2014.
Plini, who had been in touch with Ola back in 2011 after seeing Tosin, Misha and Chris with their guitars, received his first custom made Koa-topped guitar towards the end of 2014 and released his song KO KI, which has 1.8M views 5 years later.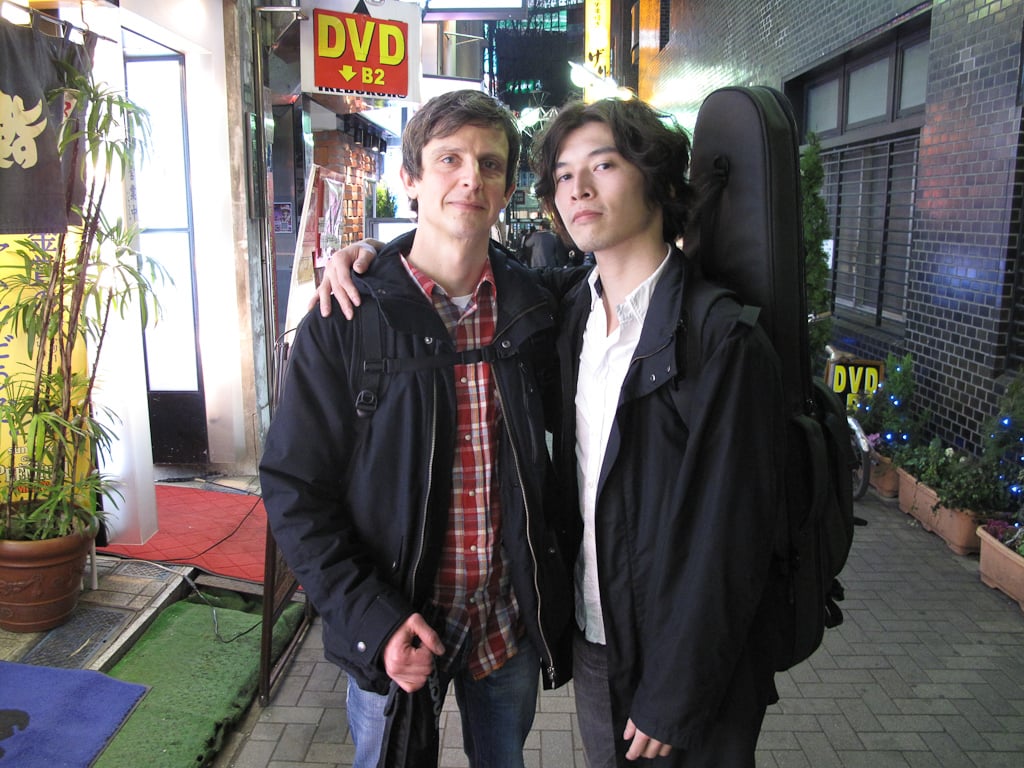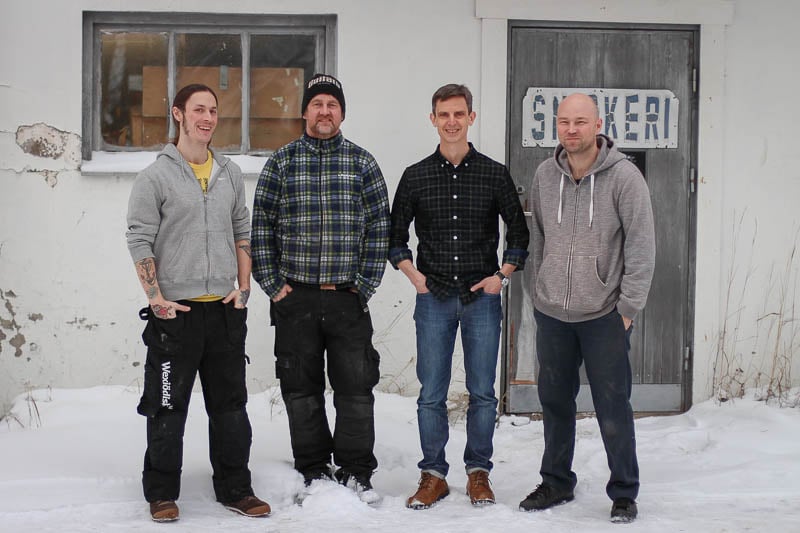 Only days into the new year 2015, Ola resigned from his day job to focus 100% (200% is probably more like it…) on Strandberg Guitars.
The owners of the Washburn Custom Shop, US Music, were consolidating and sadly decided to shut down the operations outside Chicago despite being quite successful and having shipped 156 custom .strandberg* guitars to happy customers worldwide. The Custom Shop operations were moved to Sweden and added on to the Made to Measure production with the potential of economy of scale by the combination.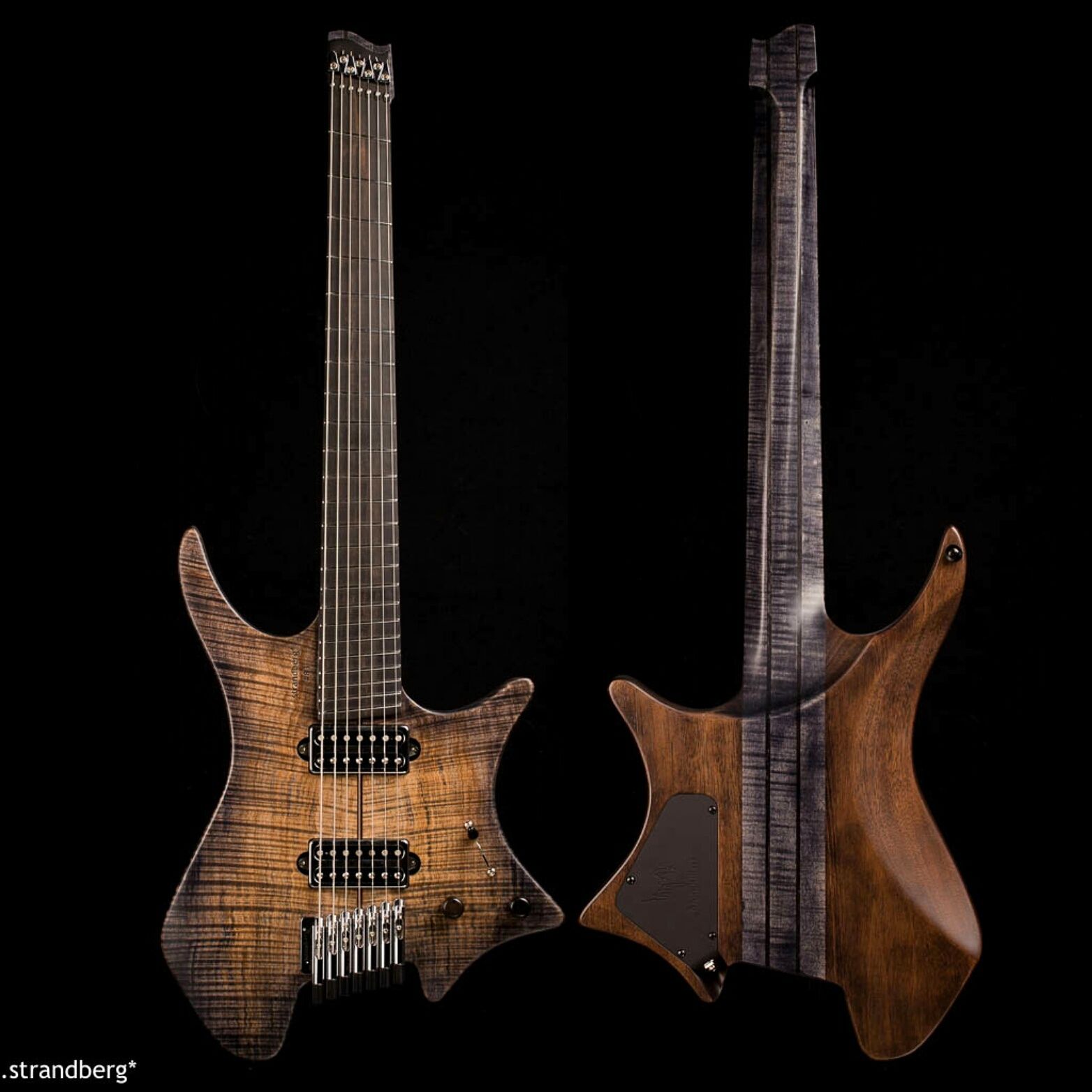 The Boden OS line was a huge success globally. Ola's wife Hanna left her job to share the burden and take responsibility of Operations. Ed was able to resign from Guitar Center and his garage was turned into a Strandberg Guitars warehouse. Shun brought on board Ohata-san to help out with Japanese operations, and the idea of Japan-made .strandberg* guitars was hatched. The legendary builder Nick Sugimoto of Ibanez/Fujigen/Sugi Guitars was brought in to consult, and production was started at the Dyna factory in the Nagano prefecture. The Chris Letchford CL7 guitar model was successful enough to also be put in serial production on the Boden OS platform.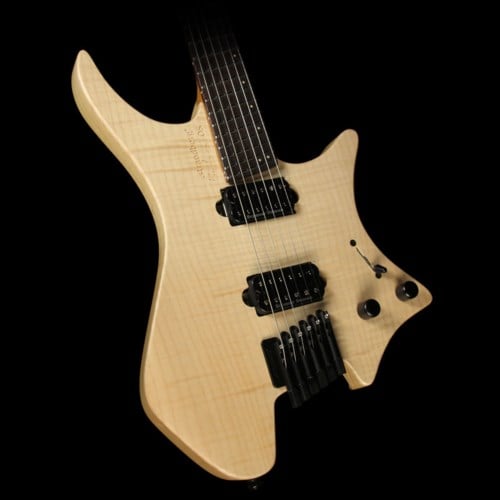 Plini and Cynic (with front man Paul Masvidal) tour Japan accompanied by Ola and a limited edition run (30 + 30 pcs) of signature guitars is released. Plini's guitar has a fixed bridge, and Paul's a tremolo. At the end of the tour, Ola swaps necks on the guitars backstage since they both have realized that they have changed their minds. These basic specs went on to become their signature guitars later.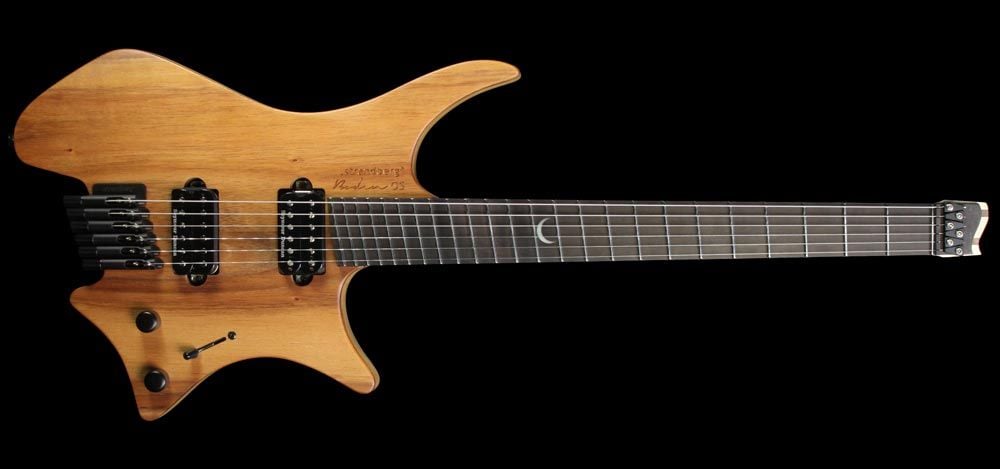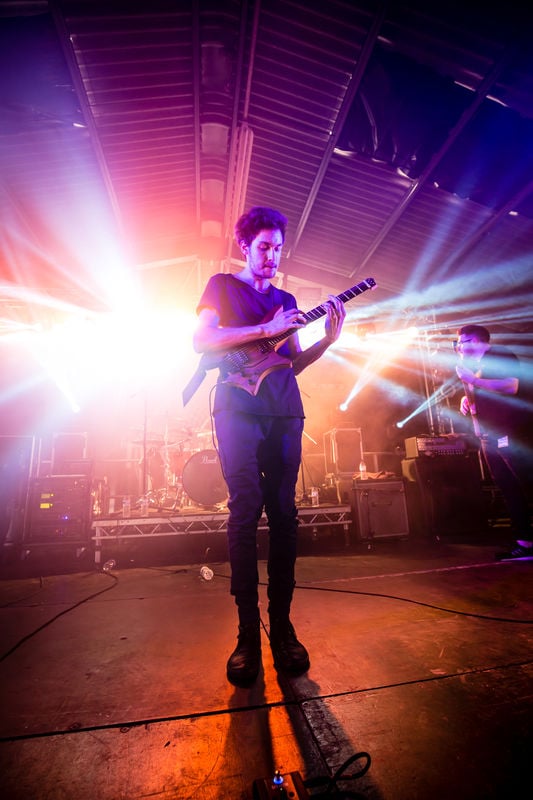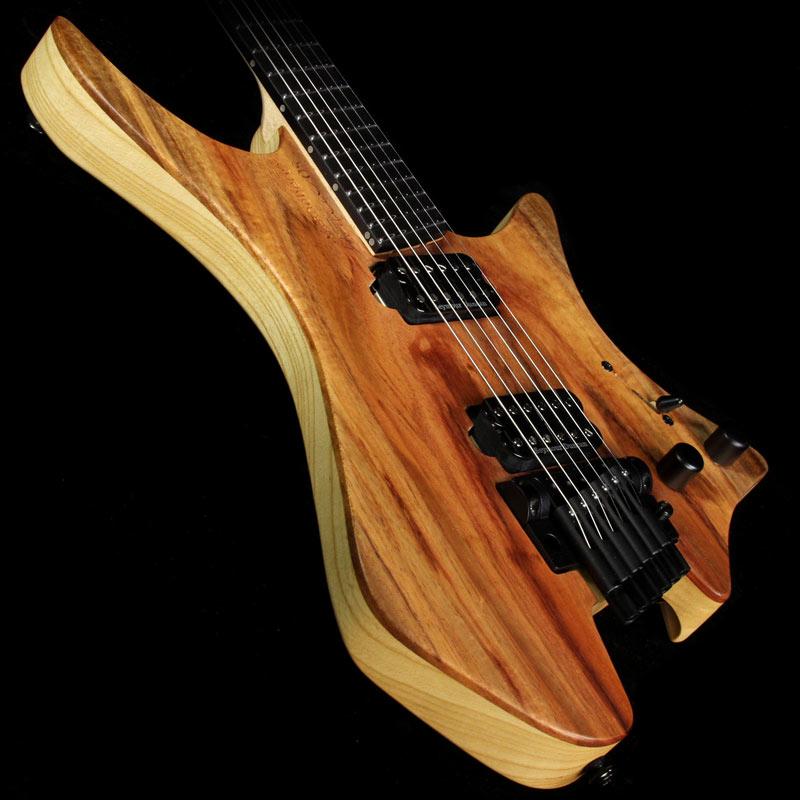 Production was running full steam, and the complexities of building a chambered guitar with modular hardware and an asymmetric neck shape that required very tight tolerances made for a vulnerable production chain and disruptions on the factory floor. To reduce the reliance on a single source, production was initiated at Yako in China. This large maker of a multitude of brands had also (likely) the only paint shop in the world that could do a good swirl finish. Swedish guitar hero Per Nilsson had been working with Ola for some time to develop a signature guitar that he wanted to not only be affordable, but also feature a swirl finish. Challenge accepted! The platform that was developed for the Per Nilsson "Singularity" signature guitar went on to become the "Classic" line of guitars – with solid body and pick guard.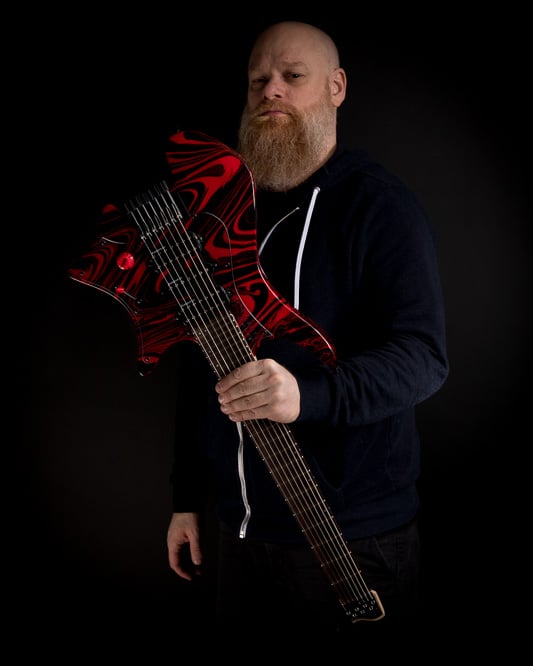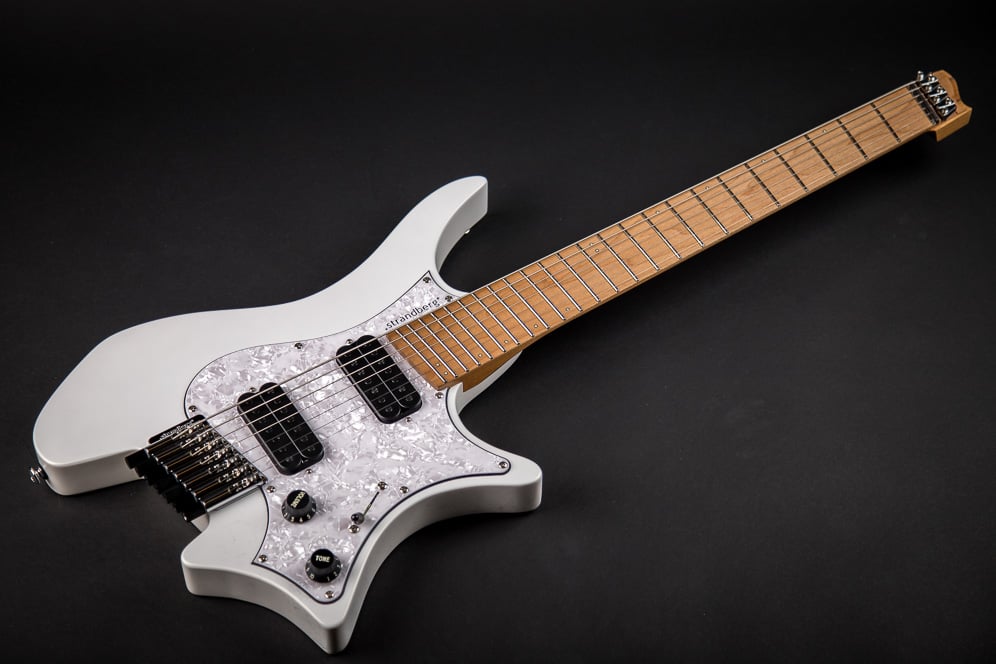 1 January 2017 was the first day of operations of Strandberg Guitars USA, Inc., which had been formed to better scale the operations in the US. Guitar Center had expressed an interest in selling .strandberg*, and it was clear that more formal representation was needed.
At the 2017 NAMM Show, a completely revamped product line was launched in place of the Boden OS line. The "OS" part of the name, designating overseas serial production, was dropped in place of model names Original, Prog, Fusion, Metal, and Classic. In addition, signature models for Plini and Alex Machacek were launched.
The writing was on the wall at the WMI production site, with production simply being too complex to handle in their environment, and discussions had been ongoing with COR-TEK, another Korean company with manufacturing resources in Indonesia, PT Cort, who with an output of 65,000 guitars/month builds high end production guitars for a multitude of brands. A dedicated production line was established under the control of PT Cort R&D, to give full attention to the complexities of the Boden design and ensure continuity and secure investments in training personnel. After a brief ramp-up period of building only the Boden Original line at PT Cort, the remaining models were moved from WMI and Yako to PT Cort.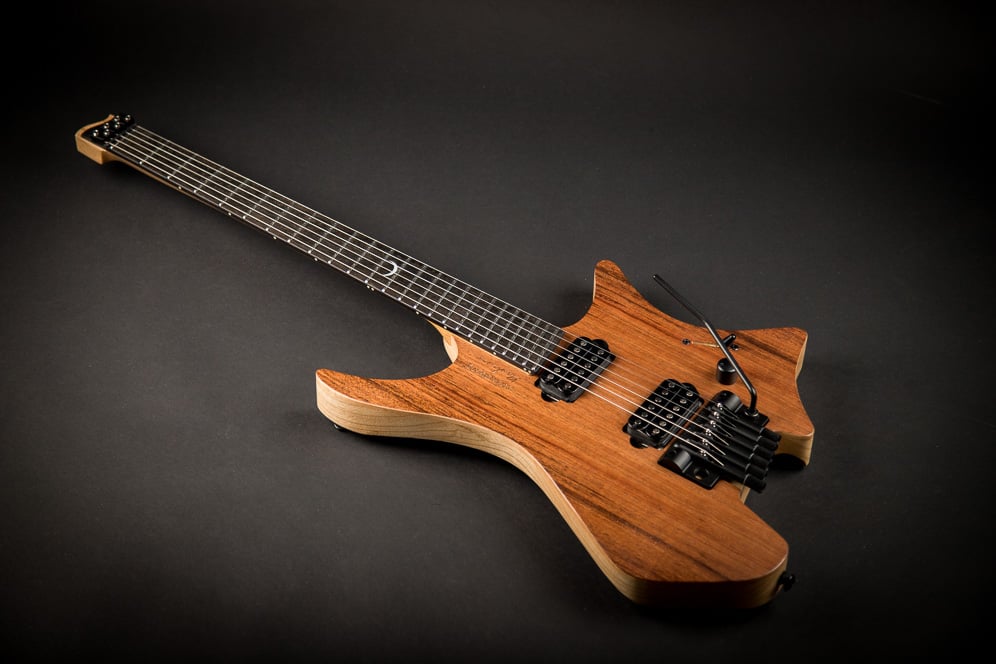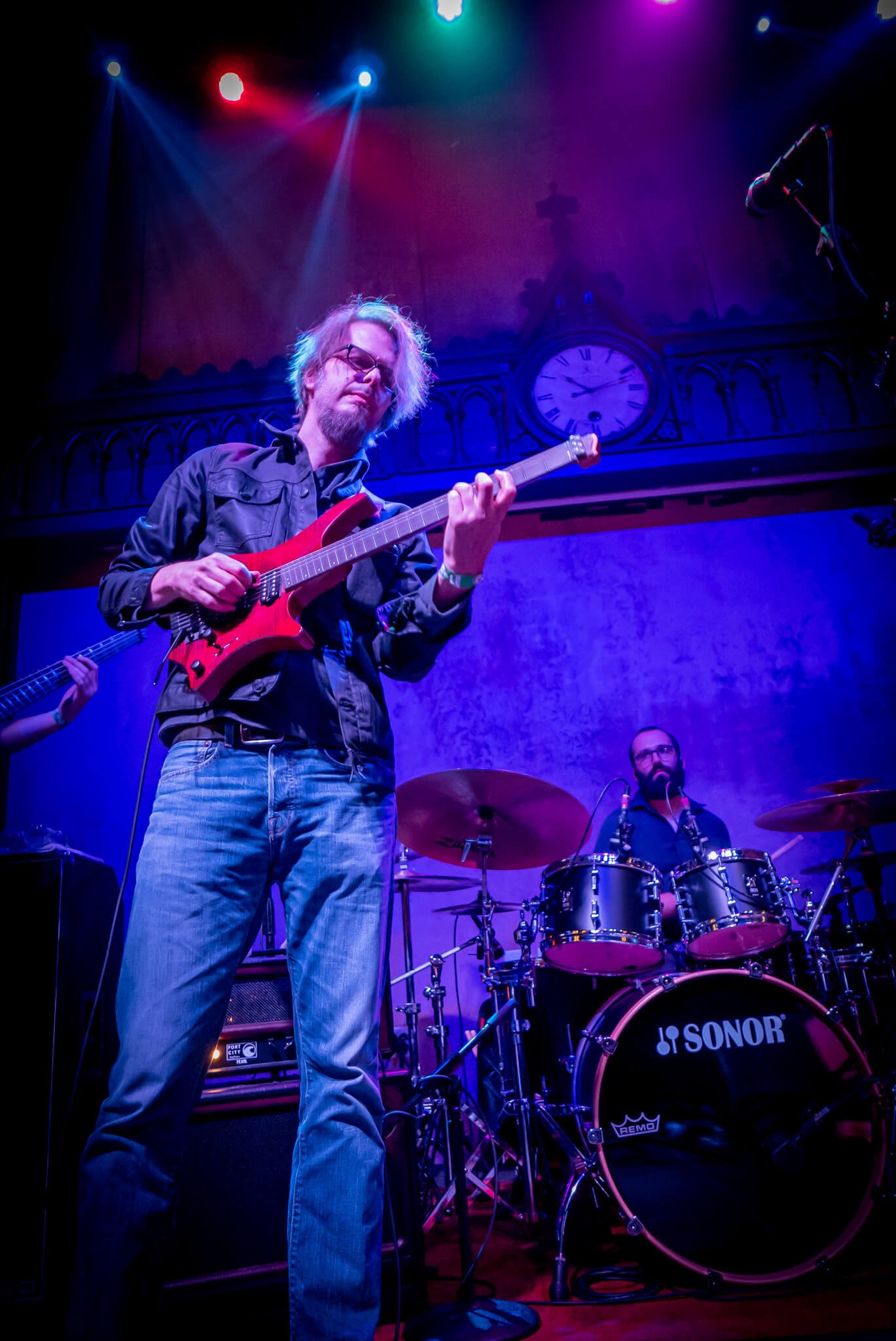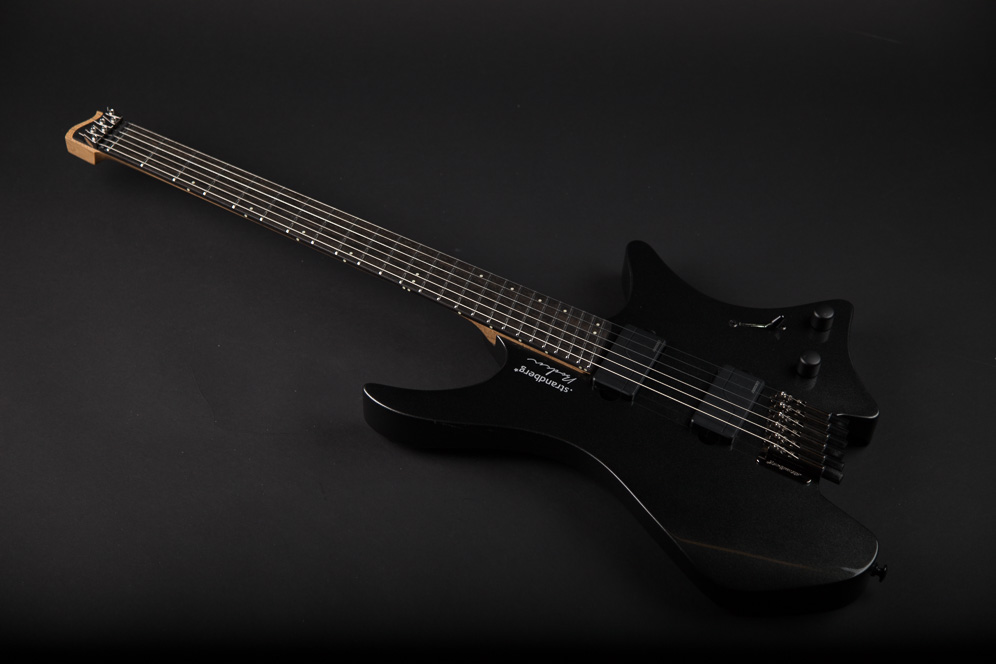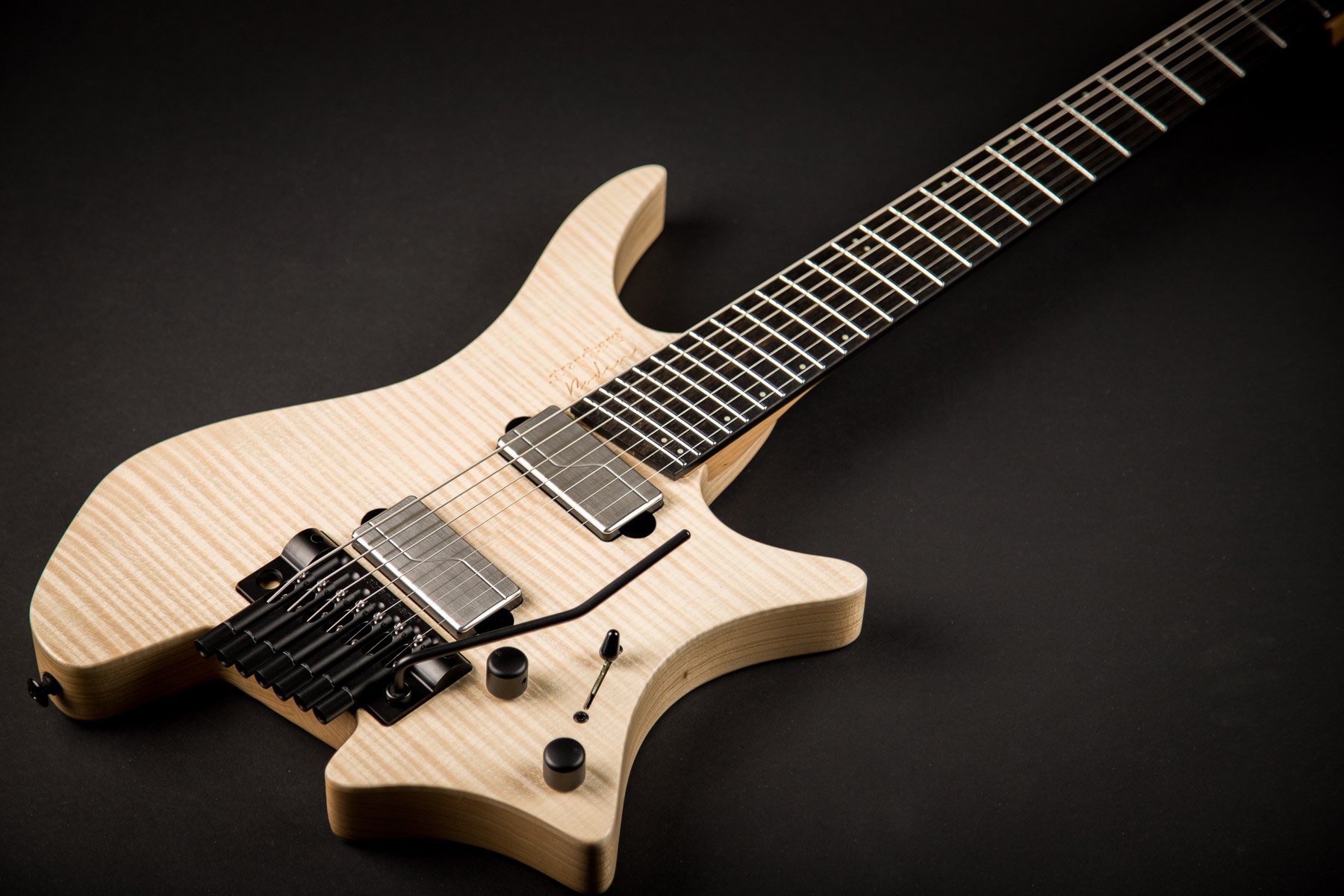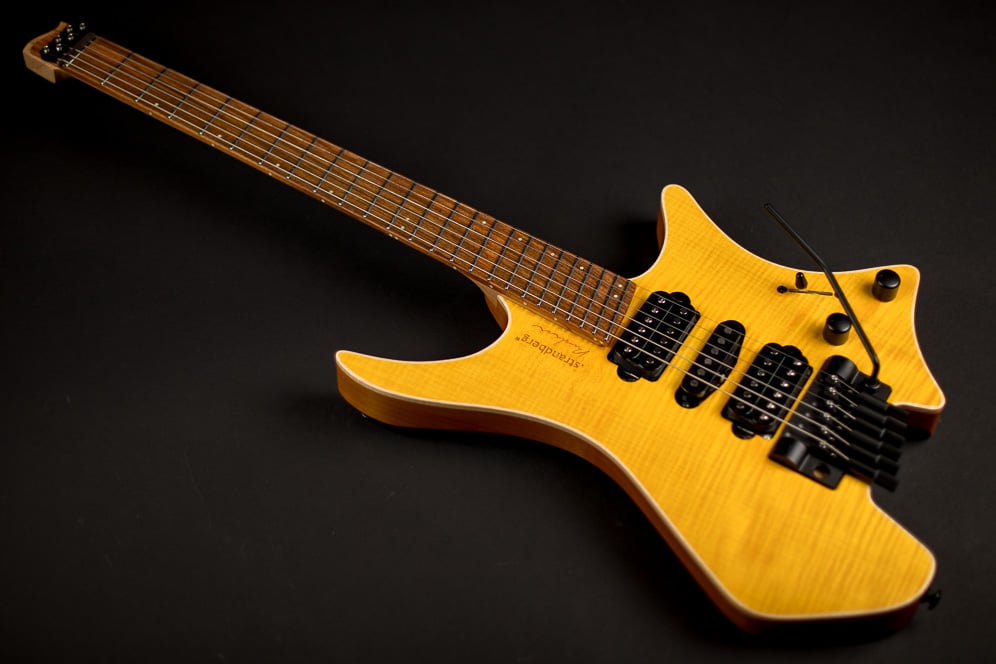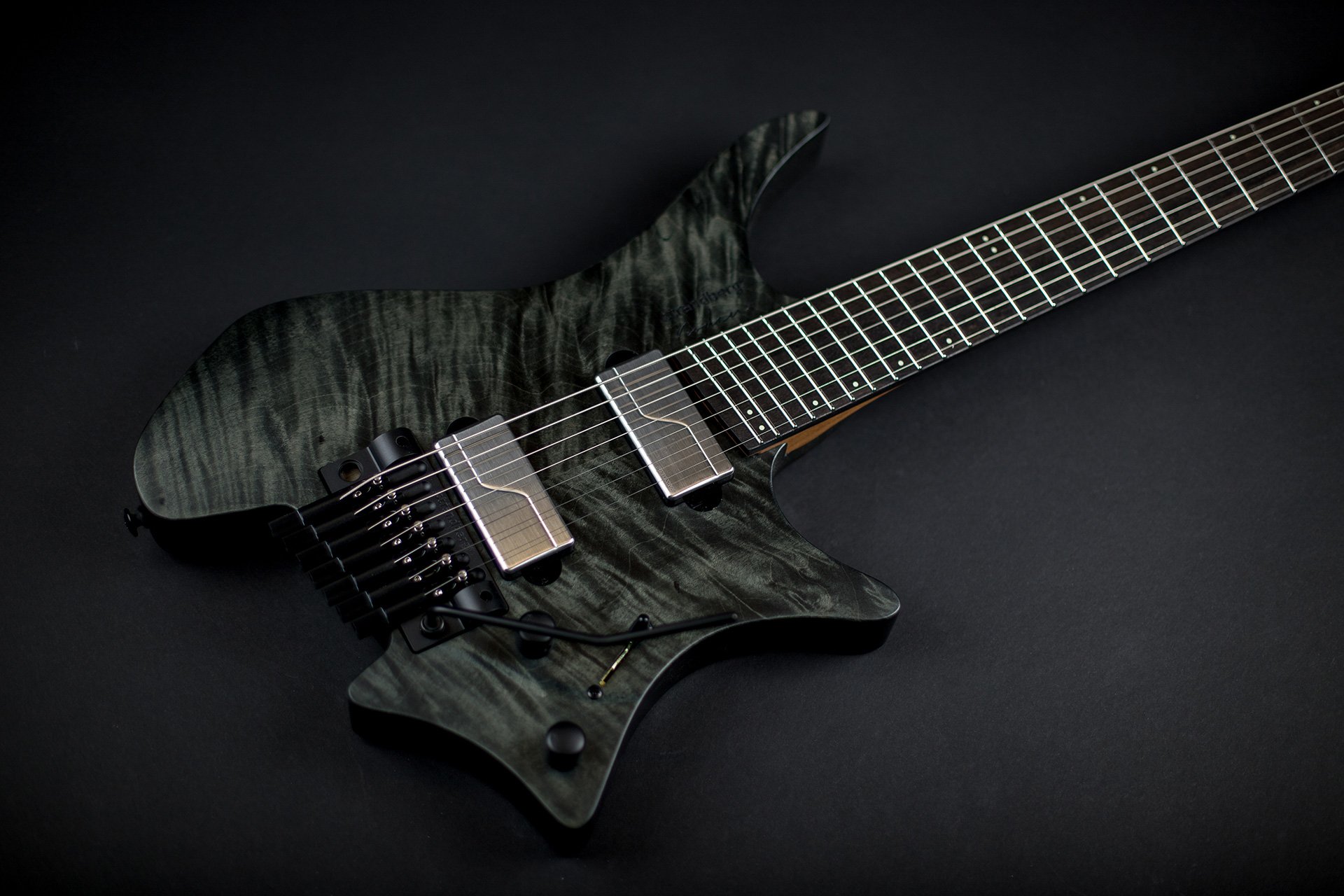 The 2018 NAMM Show marked the introduction of the Sälen model – a tribute to the iconic Fender Telecaster. Sälen is another town in the northern part of Sweden, where the Swedish Championships of country music is held (yes, there is such a competition!), so the name was picked for a balance of being exotic and appropriate.
With the production line growing and encompassing more and more different specifications to cater to different genres, the gap in specifications to most Custom Shop guitars was diminishing. Additionally, the economies of scale were not really to be found in the combination of the Made to Measure and Custom Shop productions. The nature of producing and selling production guitars and making custom guitars seemed too different to be successful at, and the hard decision to cease offering custom guitars was taken, to allow complete focus on making the best production guitars in the world.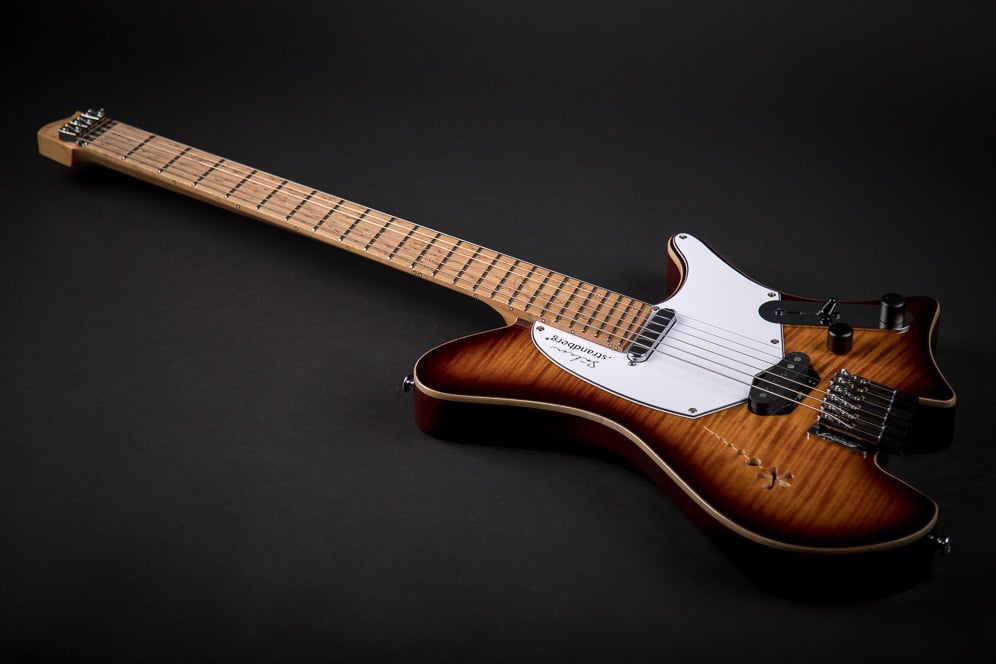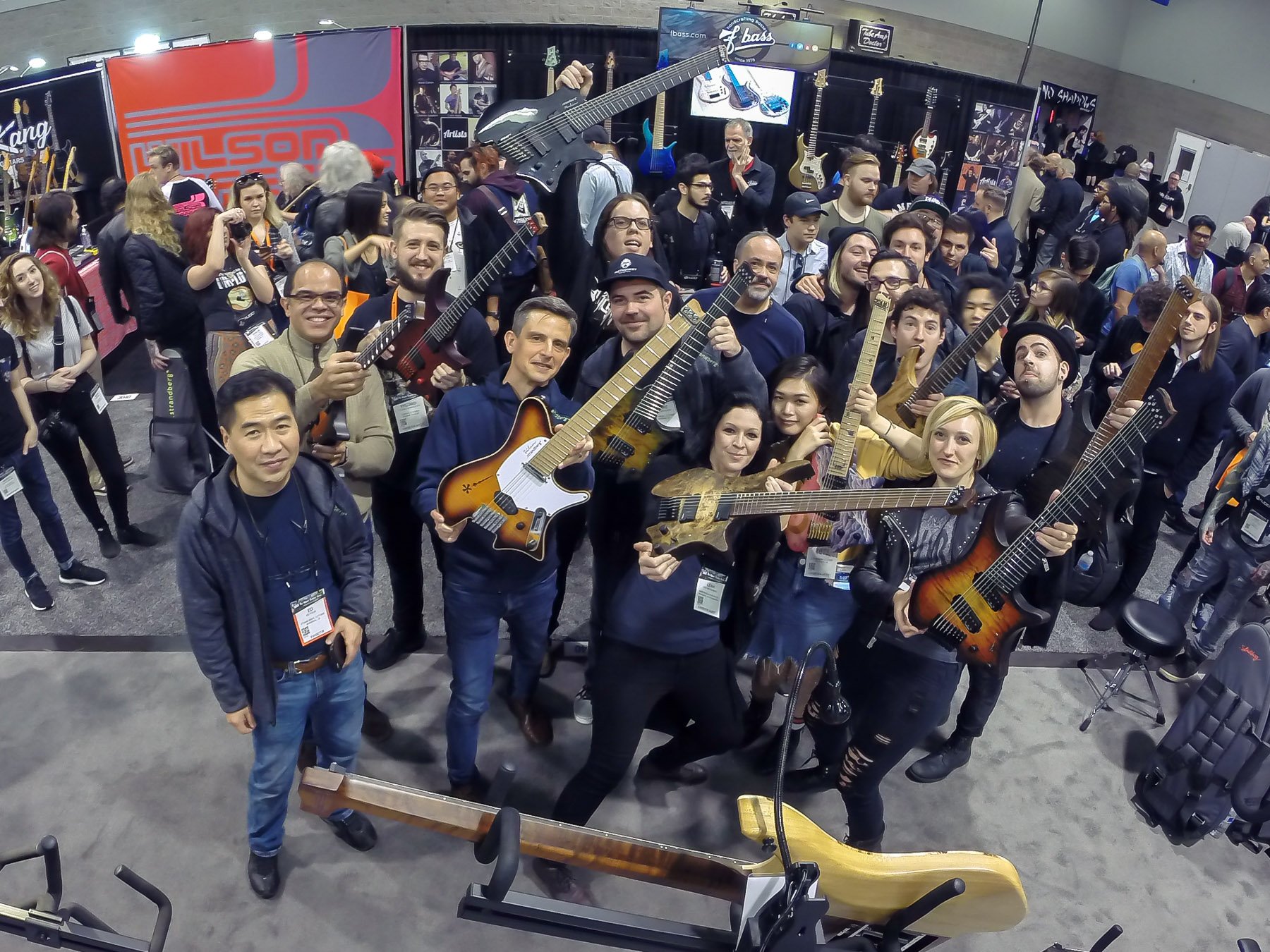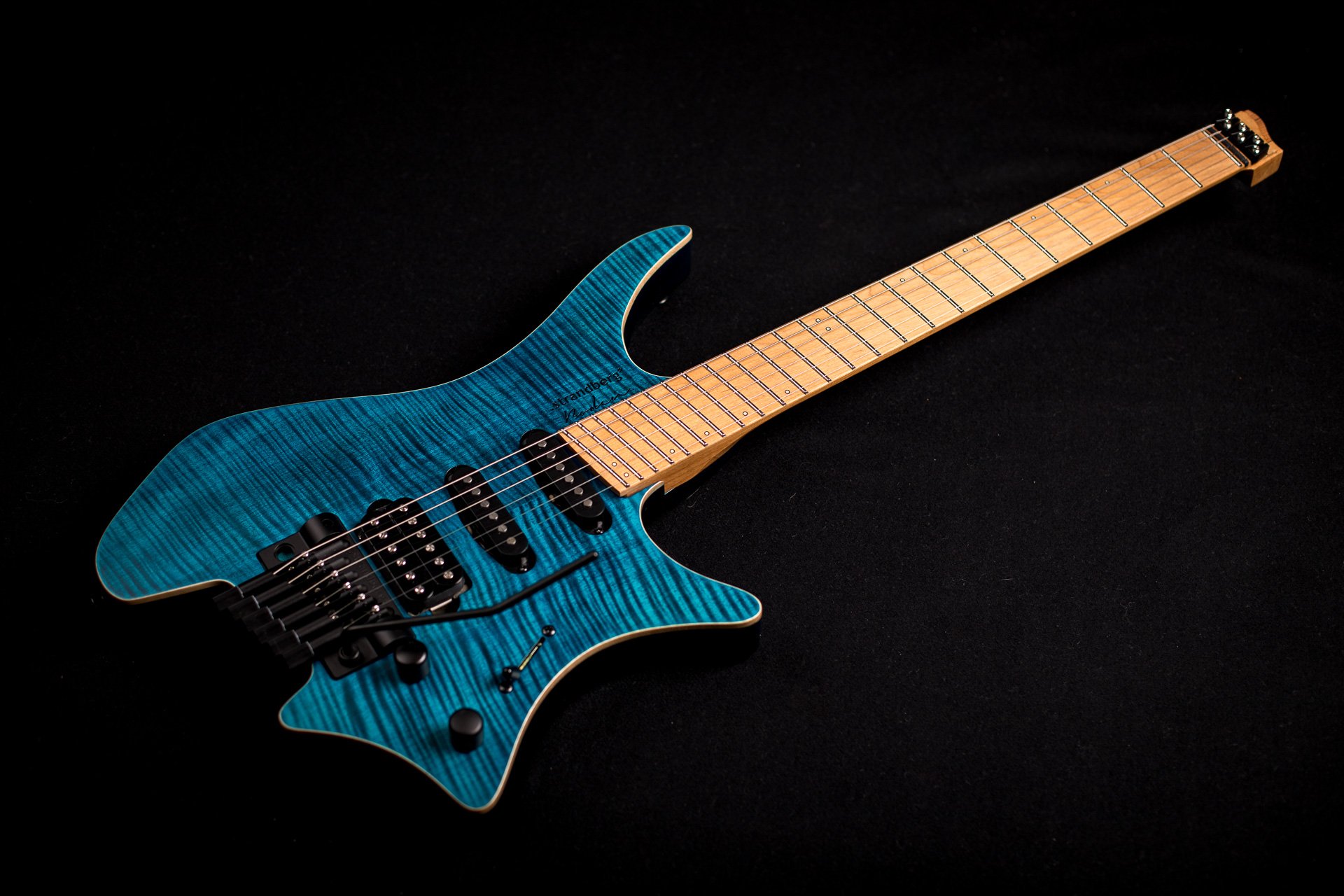 While the bass hardware was developed back in 2009, and the bass prototype was built by Ola himself (the last instrument to be completed in his garage) as early as 2015, it took four more years to finalize the development and initiate production. The Boden Bass was center stage at the 2019 NAMM Show and was a huge hit. Other stars of the show were the Boden Neckthrough, Boden TT (True Temperament) and the Boden Metal Sarah Longfield Edition, which were all teased at the show. A sample production Varberg guitar, made at Dyna Gakki in Japan, was also on display.
2019 marks the 10th anniversary of the first guitar being completed, and to commemorate this occasion, 5 pcs in Gold and 5 pcs in Silver of each regular production guitar has been manufactured. 2 pcs of each are destined for the US, 2 pcs to the EU, and 1 pc each to Japan.
Please join us in the celebration, which will last throughout 2020, and stay tuned for more anniversary products!