From the fusion of artistry, innovation, and collaboration, arises the J Artisan
J Artisan
Explore
Our most exclusive model is hand-made by iconic guitar craftsman Makoto "Nick" Sugimoto. The J Artisan series represents the unbreakable bond between art and artist and will be released in separate runs, each with its own unique finish.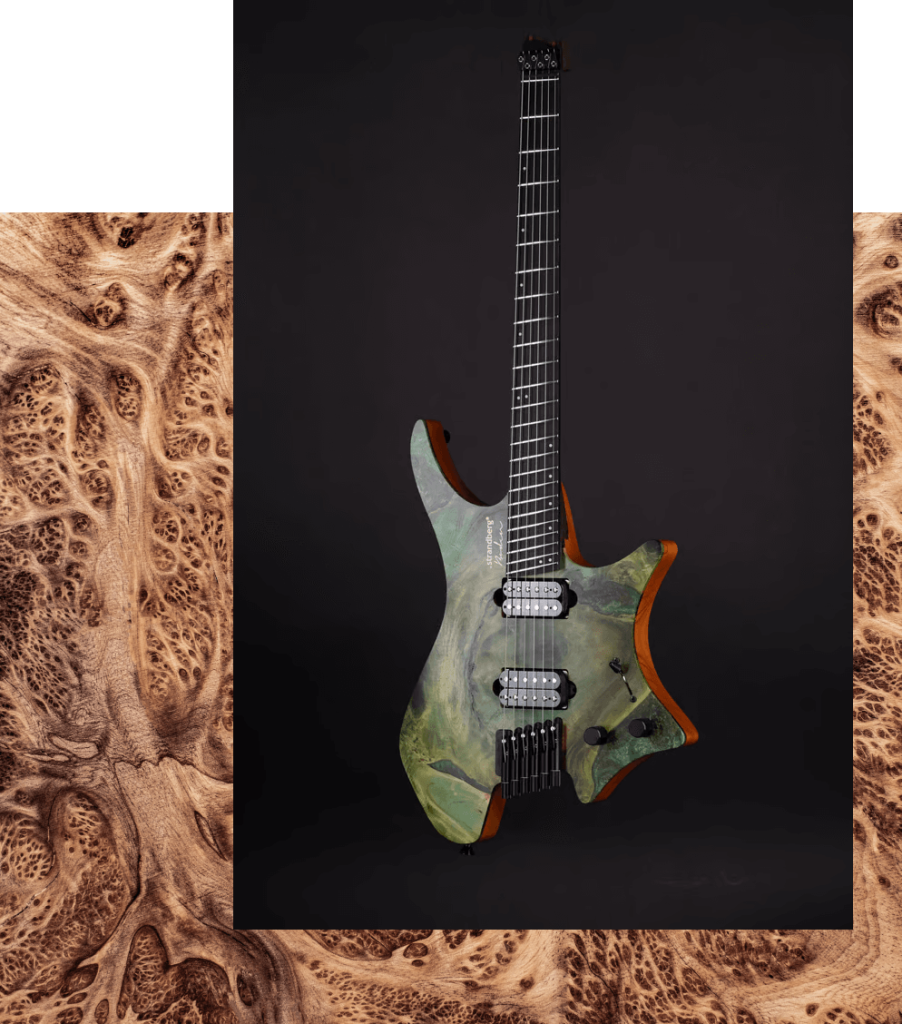 J ARTISAN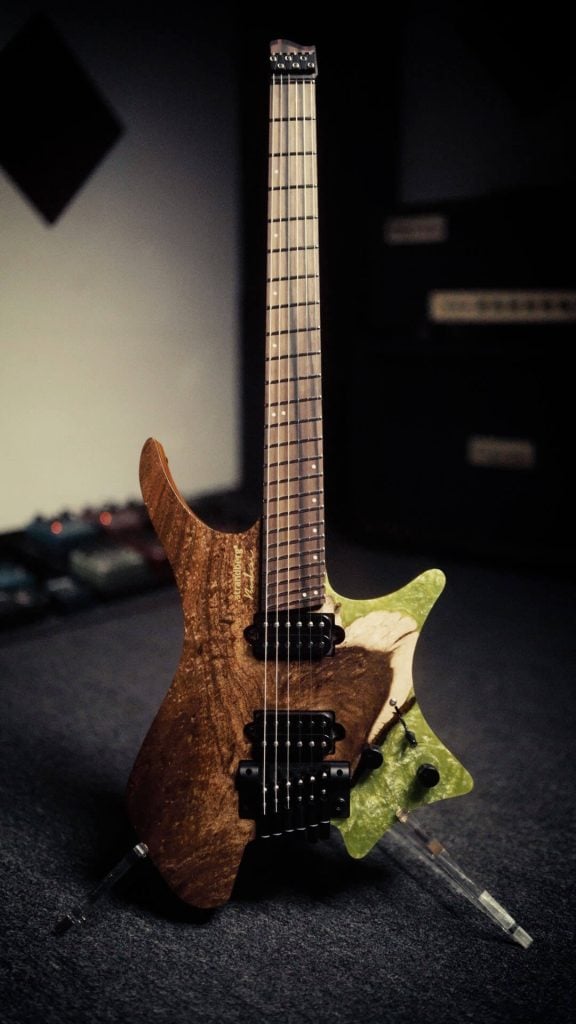 The .strandberg* Boden has been acclaimed and venerated for its unparalleled ergonomic features as well as for modern industrial design and its uniquely organic and balanced sound quality.
The Boden design also adapts and scales extremely well to the use of various woods compared to traditional electric guitars, allowing the most discriminating musicians to appreciate and enjoy all the subtle sonic characteristics of the materials in greater detail. Visually, the modern Boden industrial design also blends seamlessly and in a complementary manner with exotic woods for aesthetic beauty. When this fusion of modern design and the very best materials and components are consummated by world class workmanship of some of the top guitar building artisans in the industry, the result is a musical instrument of the highest caliber for the true tone connoisseurs and collectors alike.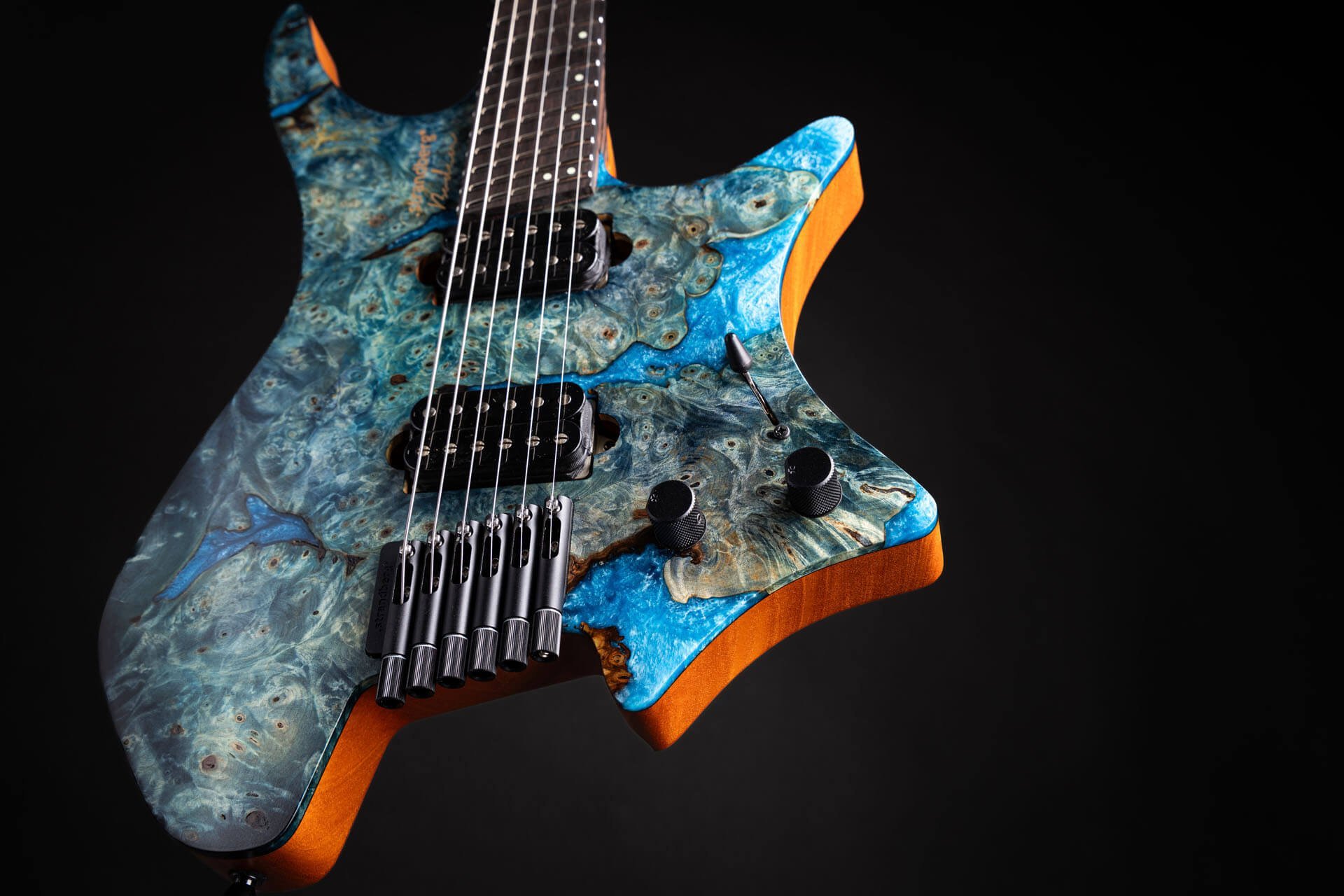 UNWAVERING COMMITMENT
.strandberg* has worked with legendary guitar builder and designer Nick Sugimoto in Japan for many years, producing some of the highest quality .strandberg* guitars in very limited quantities for the Japanese market.
These Japan-only instruments were marketed and sold in the Japanese market as "J Custom" and "Master Artist" but now, these highly sought-after guitars are finally available to the rest of the world as "J Artisan" to highlight the highest level of craftsmanship of Nick Sugimoto and his small team of master builders. In high demand from rest of the world for years, these one-of-a-kind .strandberg* instruments are now finally available from .strandberg* Guitars in US and EU and a few select authorized .strandberg* dealers.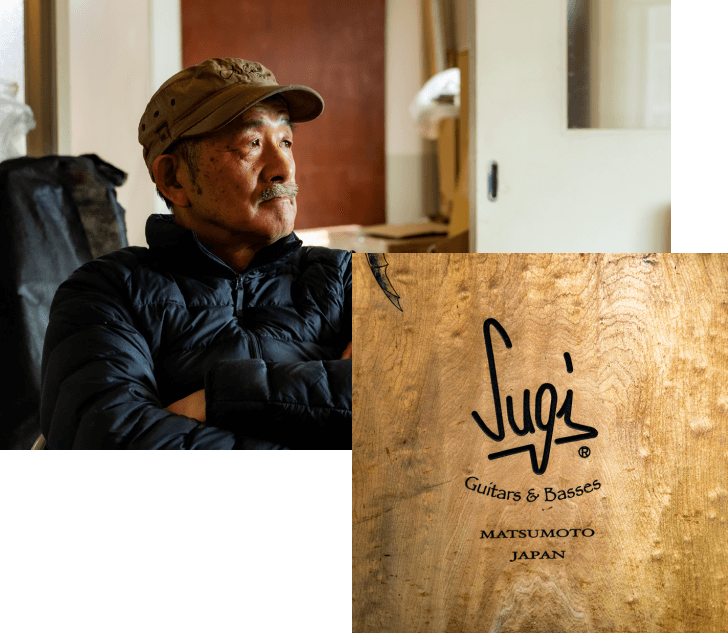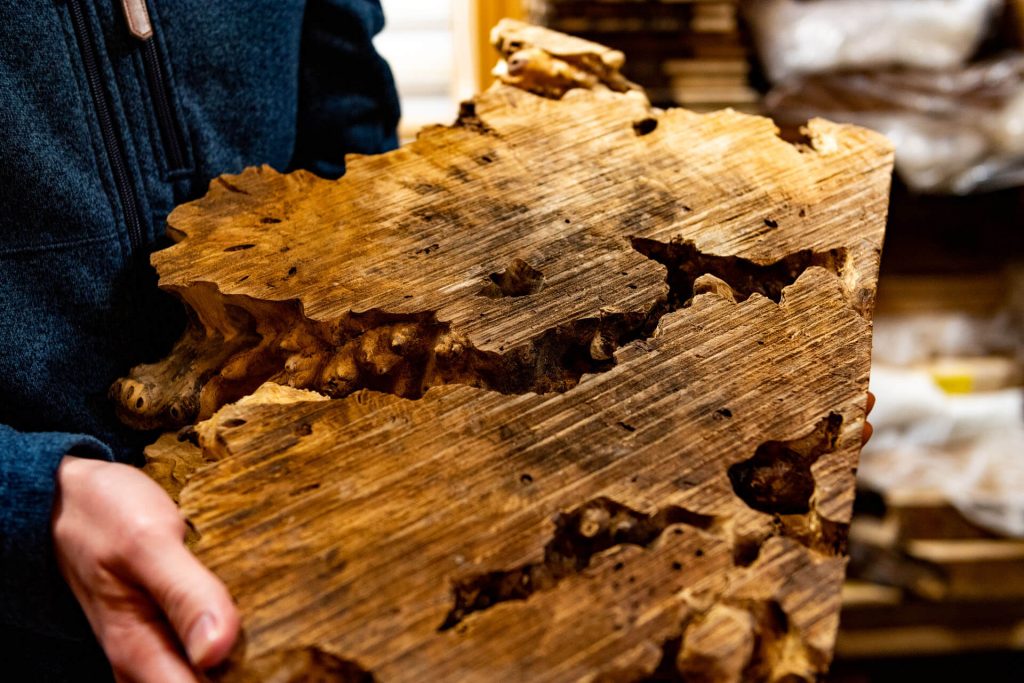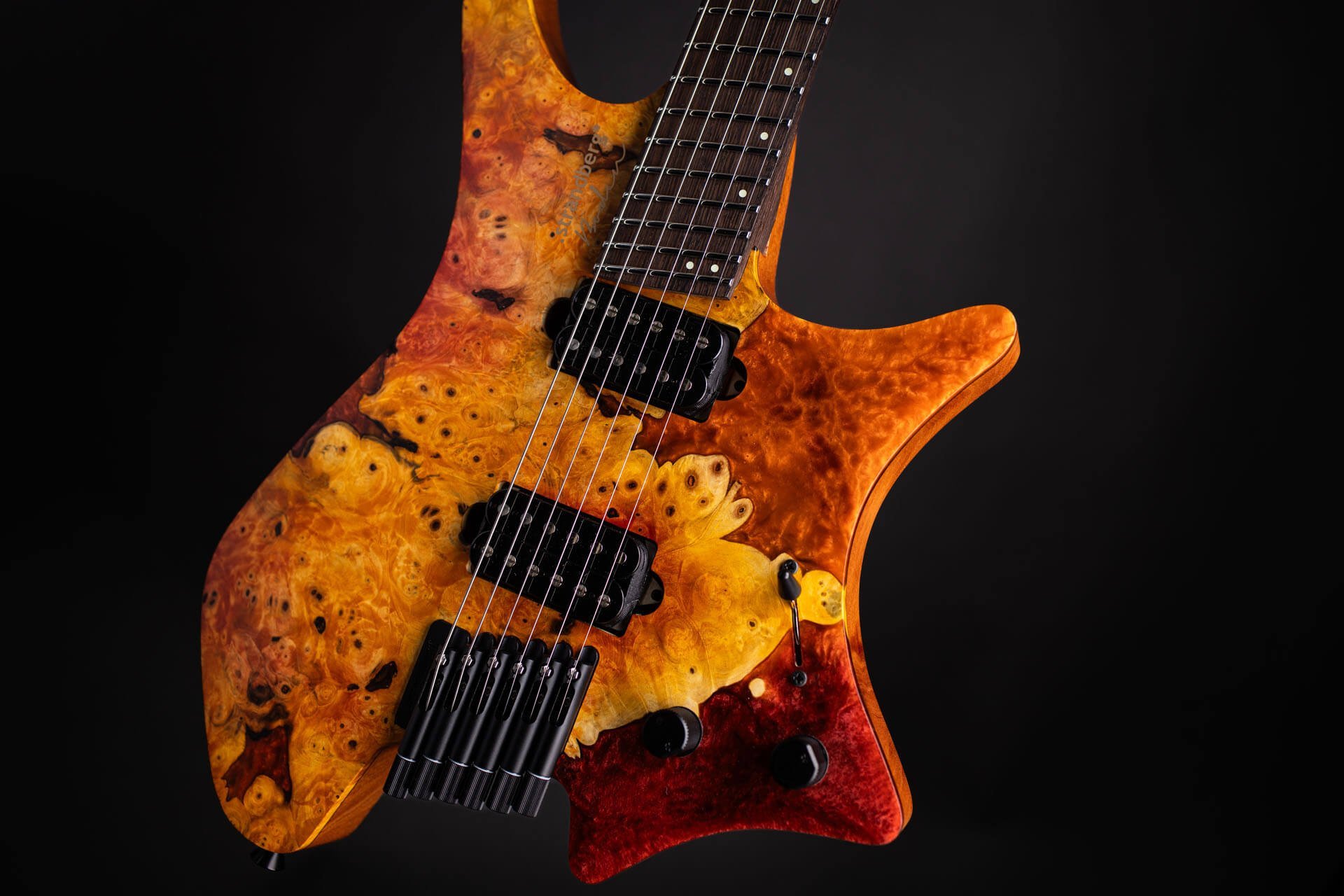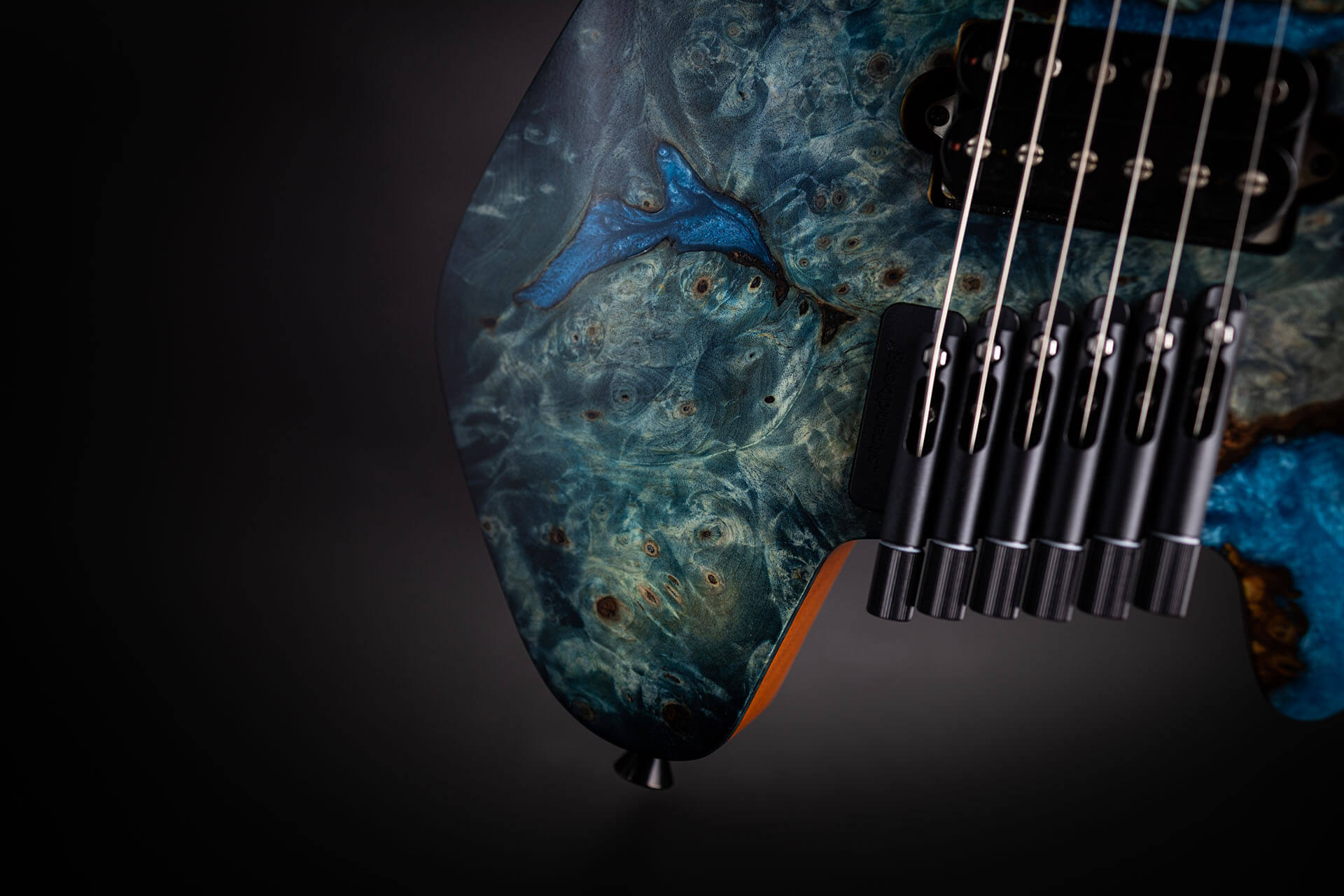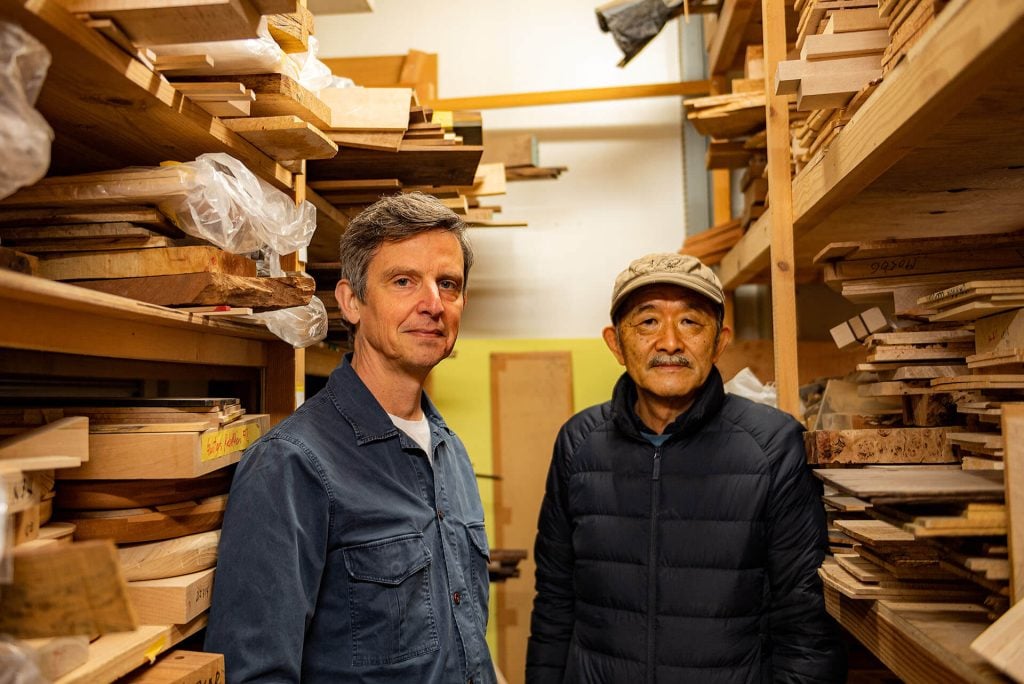 COMPOSING MADE SEAMLESS
Due to the extremely limited build capacity for the J Artisan, monthly quantities will be limited to 10 units per month for one year, so only 120 of these exquisite instruments will be produced from late-2023 through late-2024.
After this build period for the J Artisan, production will again shift for the Japanese market only and it may be quite a while before the J Artisan becomes available for the rest of the world again. Each month's run of 10 units will have pre-determined specifications with the highest-grade rare materials and unique finishes, making each guitar unique and unlike any other. Each instrument will have a Certificate of Authenticity signed by both Ola Strandberg and Nick Sugimoto to highlight this unique collaboration between a modern innovative guitar designer and traditional master builder.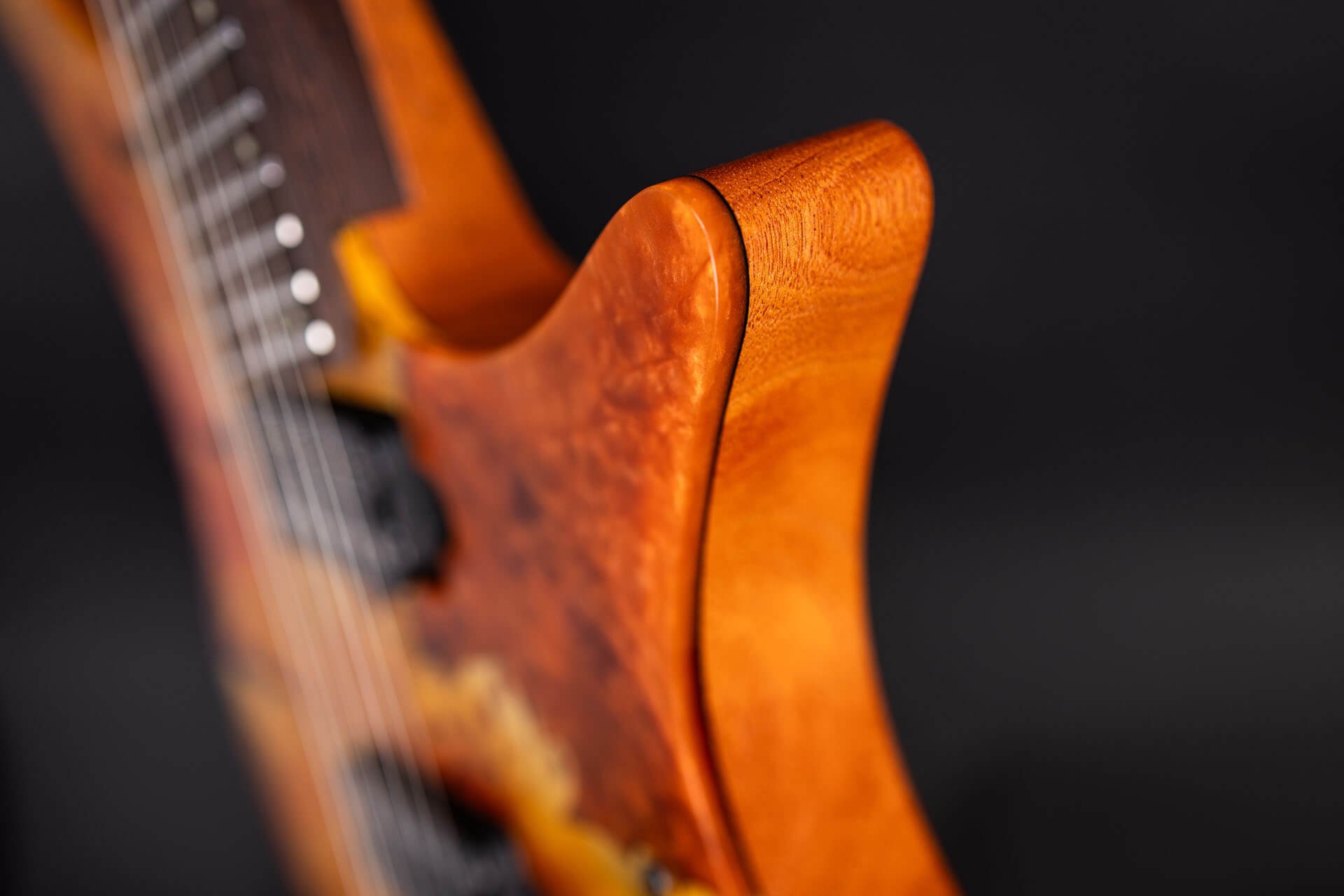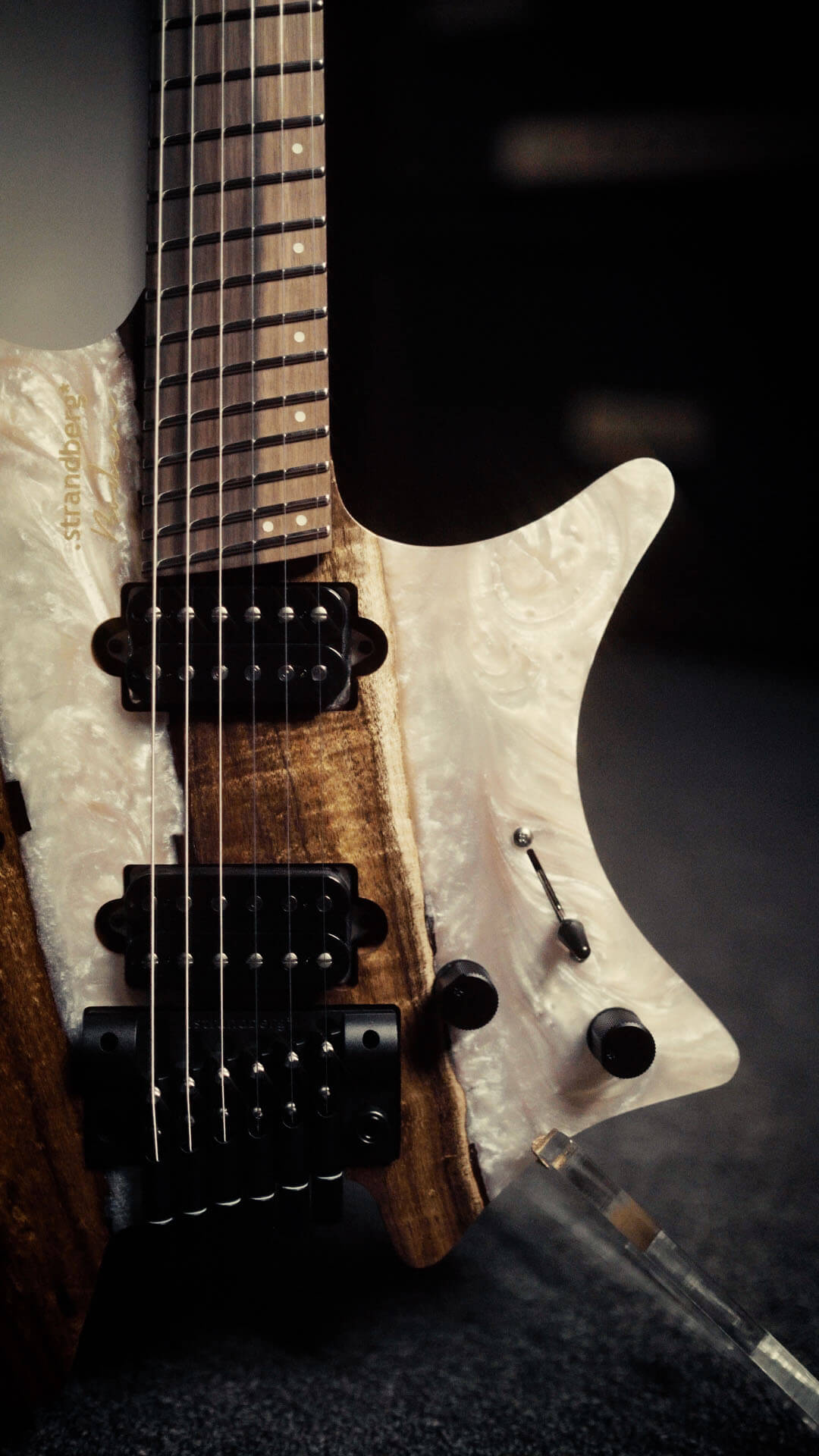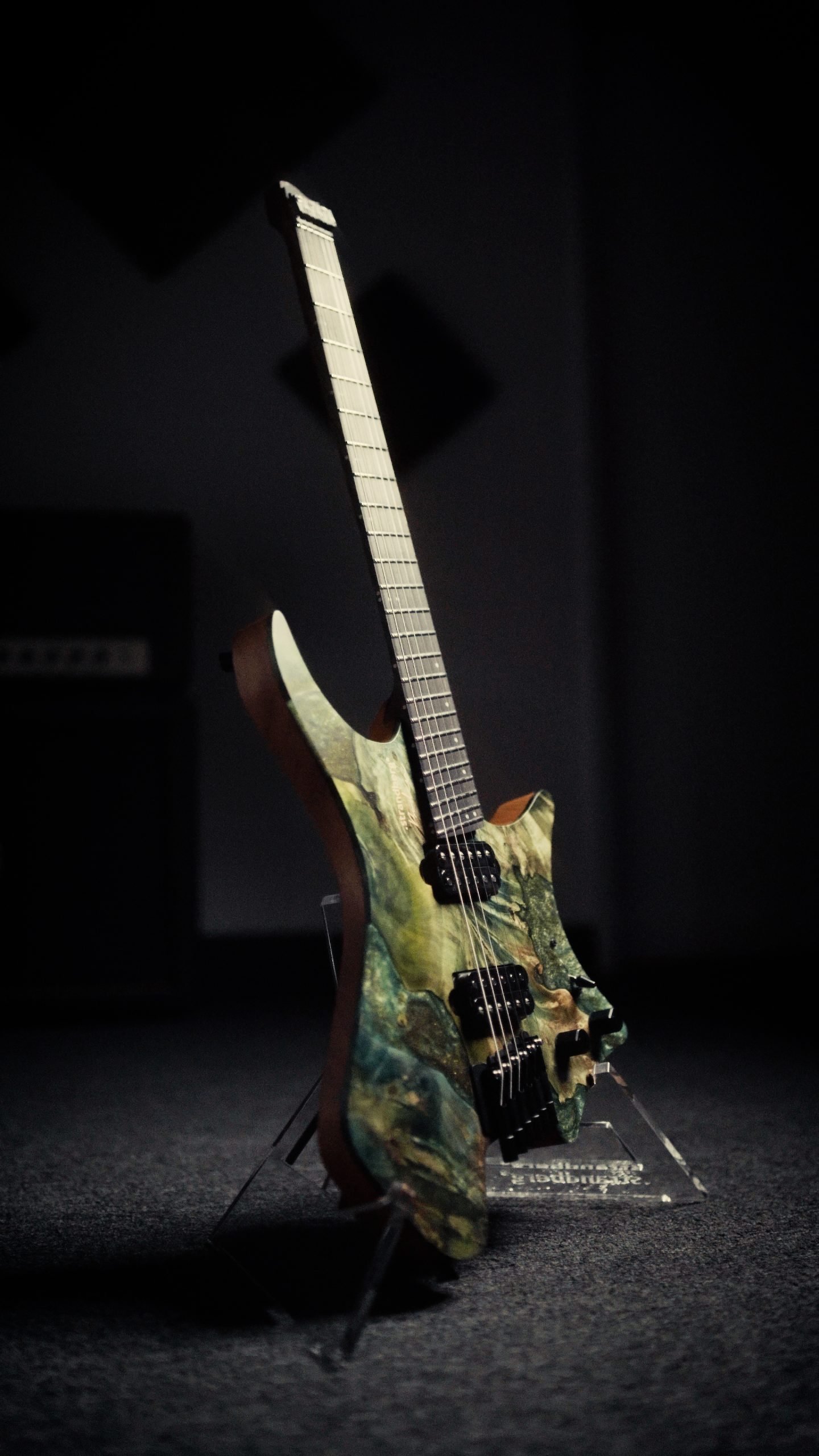 BEYOND CONVENTION
Each monthly run will feature a different all-solid top wood and options for finish color or fretboard material.
The neck wood used on all J Artisan guitars is Wenge with Purple Heart fillets for additional structural integrity and with a smooth oil finish that gets your fretting hand even closer to the natural feel of the woods. Another shared feature amongst all J Artisan models is the use of the highly-regarded Suhr™ pickups wound at the Suhr factory in Lake Elsinore, California. Passive, organic and pure, the Suhr pickups convey the natural acoustic characteristics of the Boden design with clarity, warmth, and sparkling detail, making them the perfect match for the J Artisan instruments.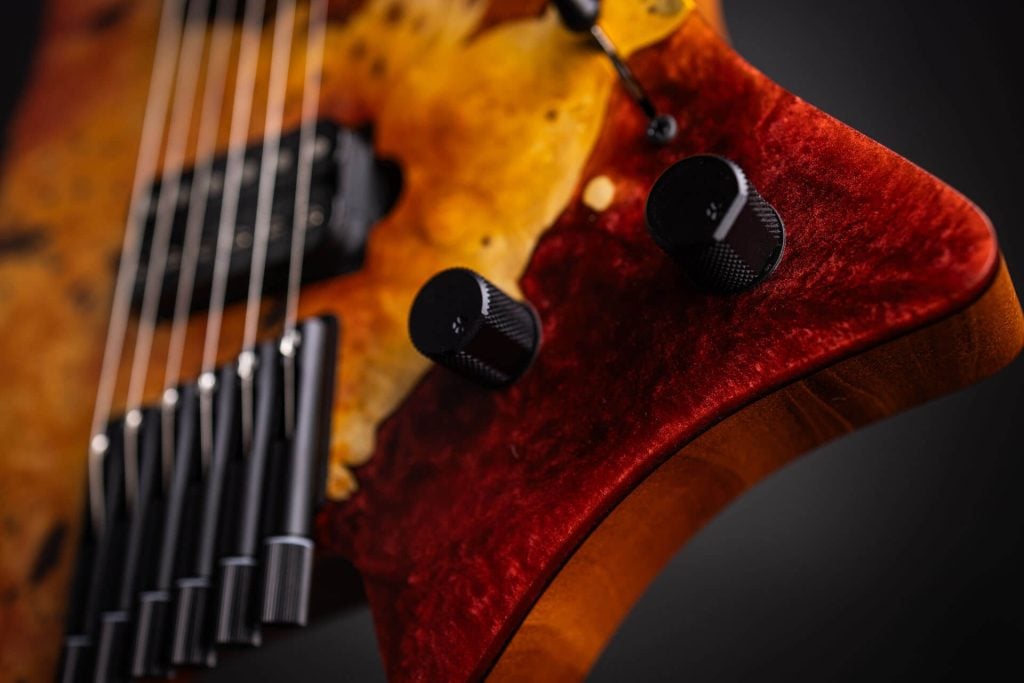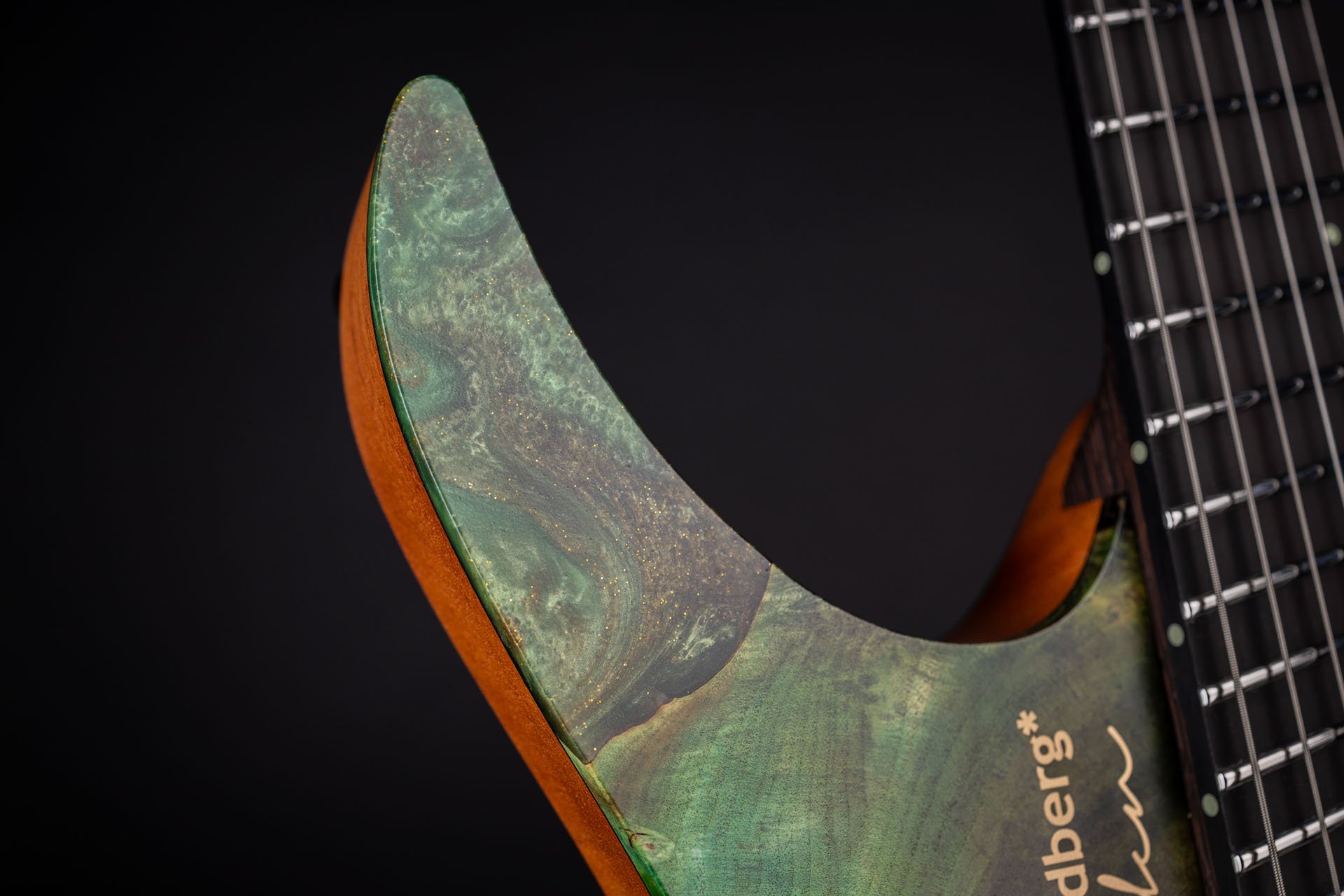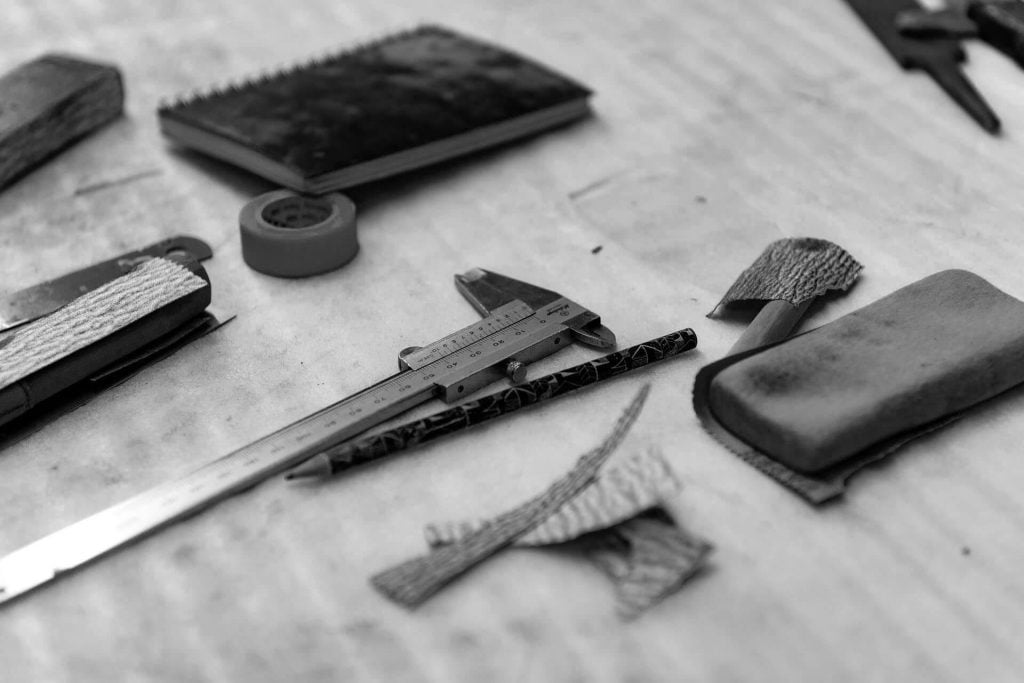 The pinnacle of .strandberg*
Whether you are a high-end "boutique" tone connoisseur or a collector of unique rare instruments, the J Artisan presents the pinnacle of .strandberg*'s heralded ergonomic design concepts, modern aesthetic beauty, organic tonal character, and unmatched sonic versatility. .strandberg*, in collaboration with our dear friend and partner Nick Sugimoto, is extremely proud to offer the J Artisan instruments to the most discriminating musicians and fine guitar enthusiasts around the world.
The J Artisan Series celebrates the beauty and expression of handpicked wood. The dynamic grain patterns and distinctive knots turn into visual focal points that enhance the final design.
A pillar for this work is the incorporation of rare woods, each impeccably designed to highlight .strandberg*'s iconic body contours. Every piece of wood is carefully treated and colored, ensuring that each guitar tells its own story.
Each piece of wood for the Master Artist Series is sourced from the finest reserves, handpicked under the watchful eye of Japan's preeminent senior master builder.
Depending on the wood's inherent qualities and the desired aesthetic, we employ clear gloss, open-pore matte, and other finishes, ensuring a perfect combination between the wood's natural character and our vision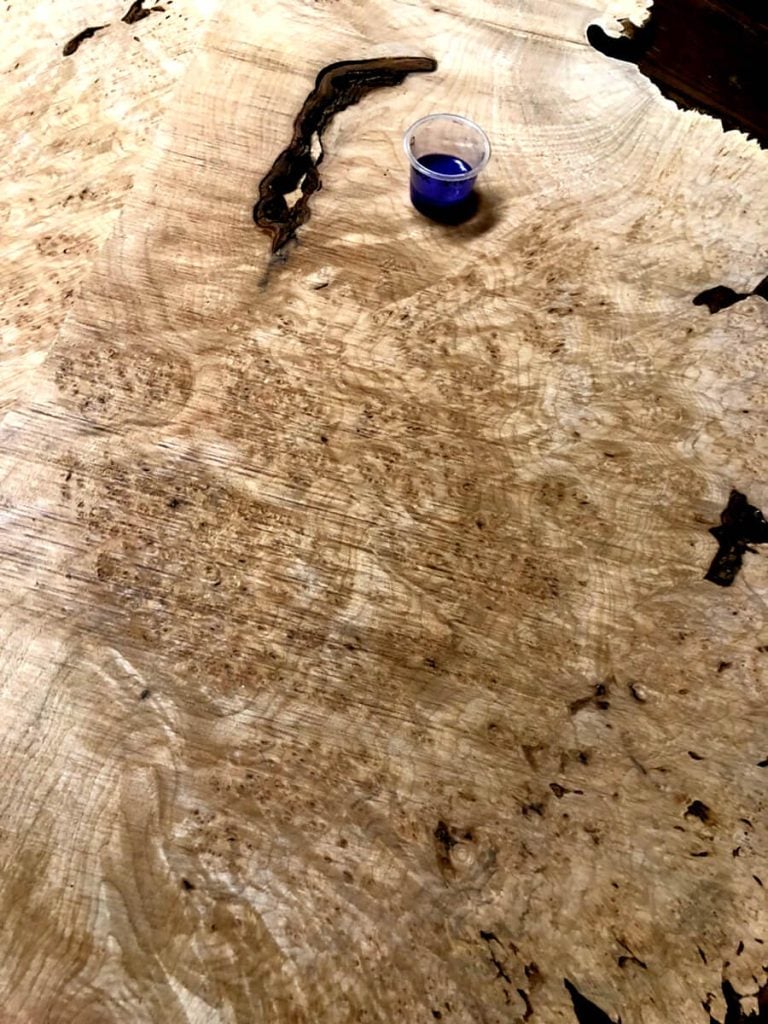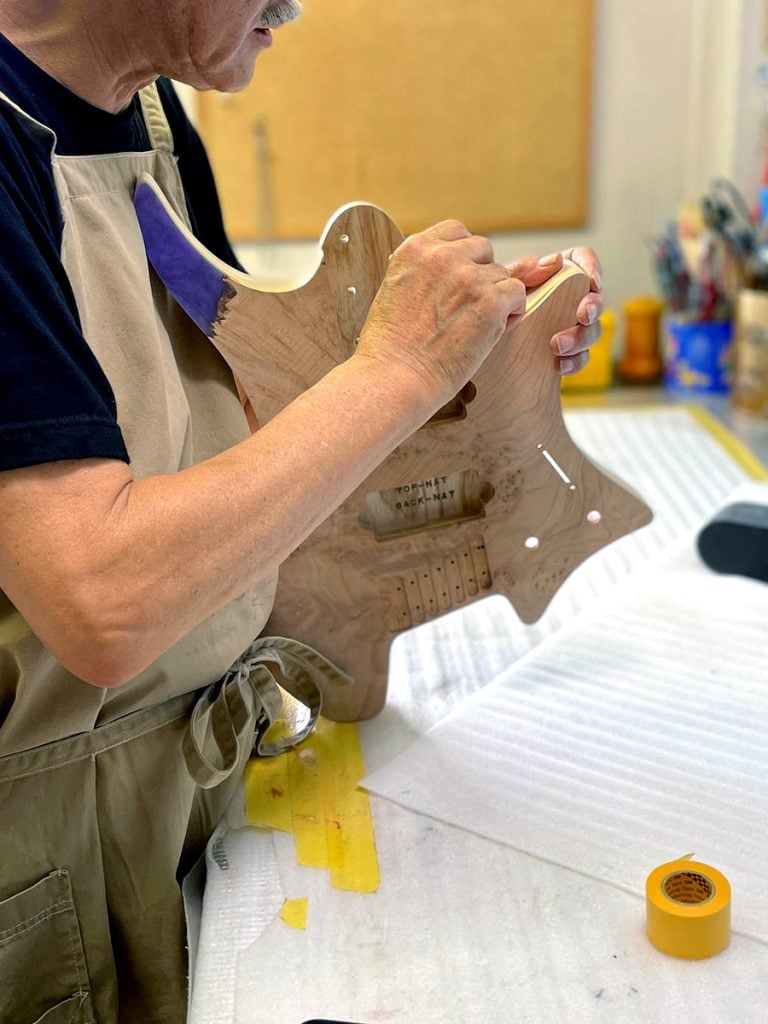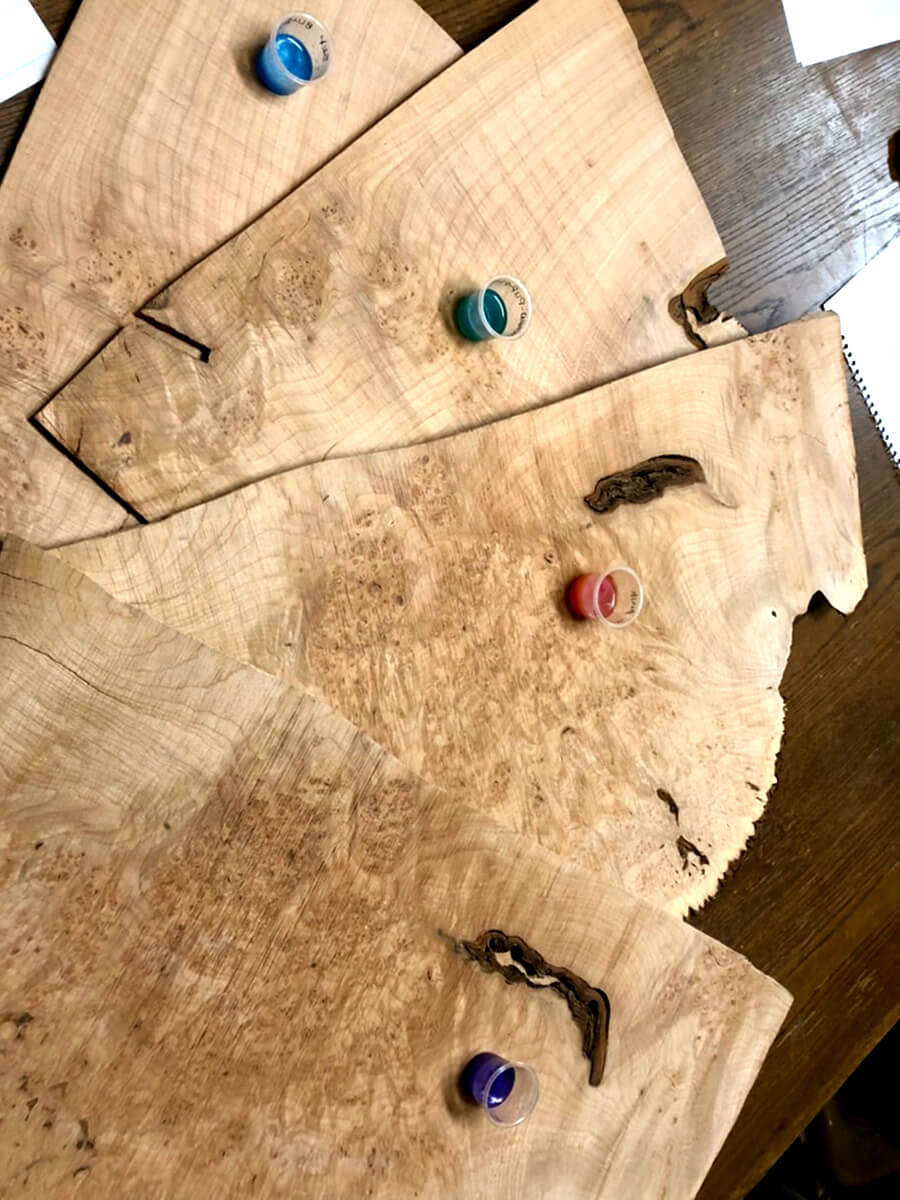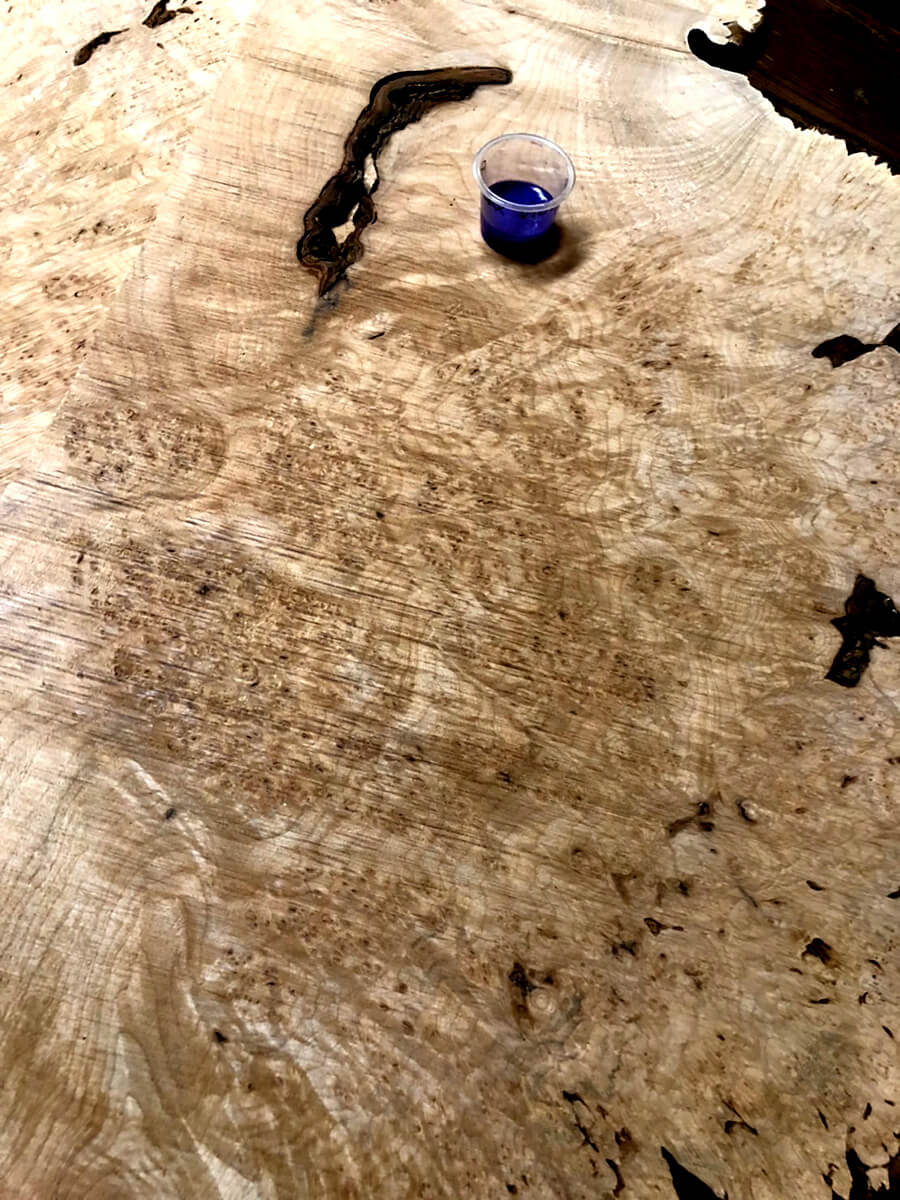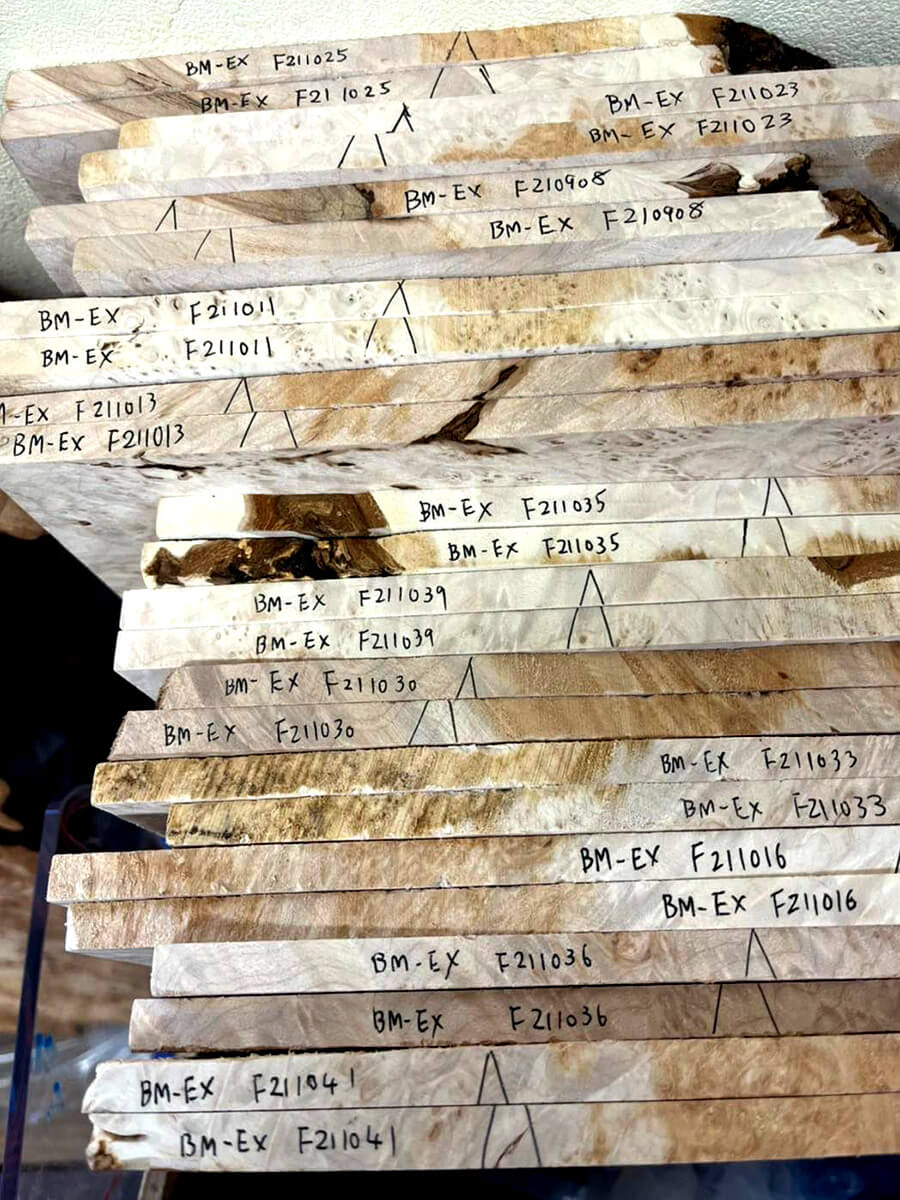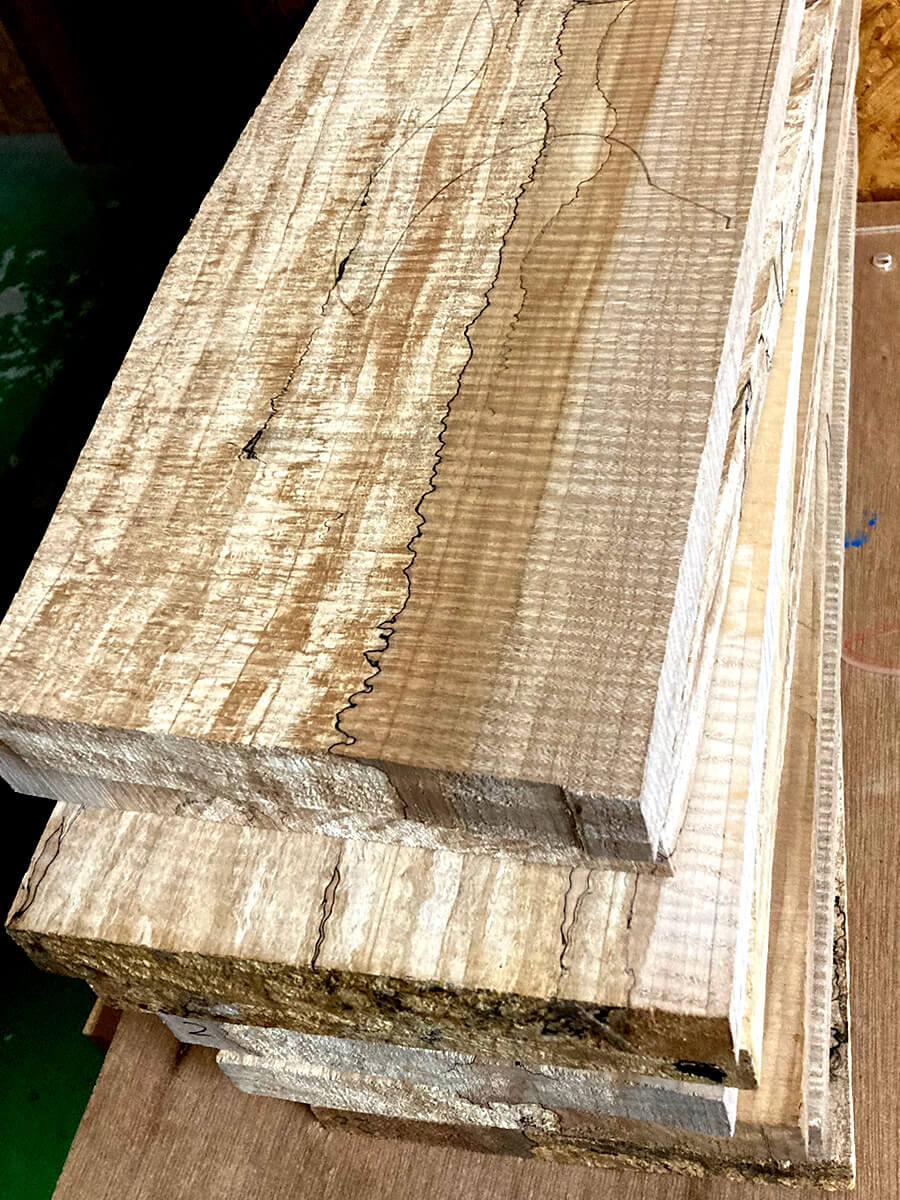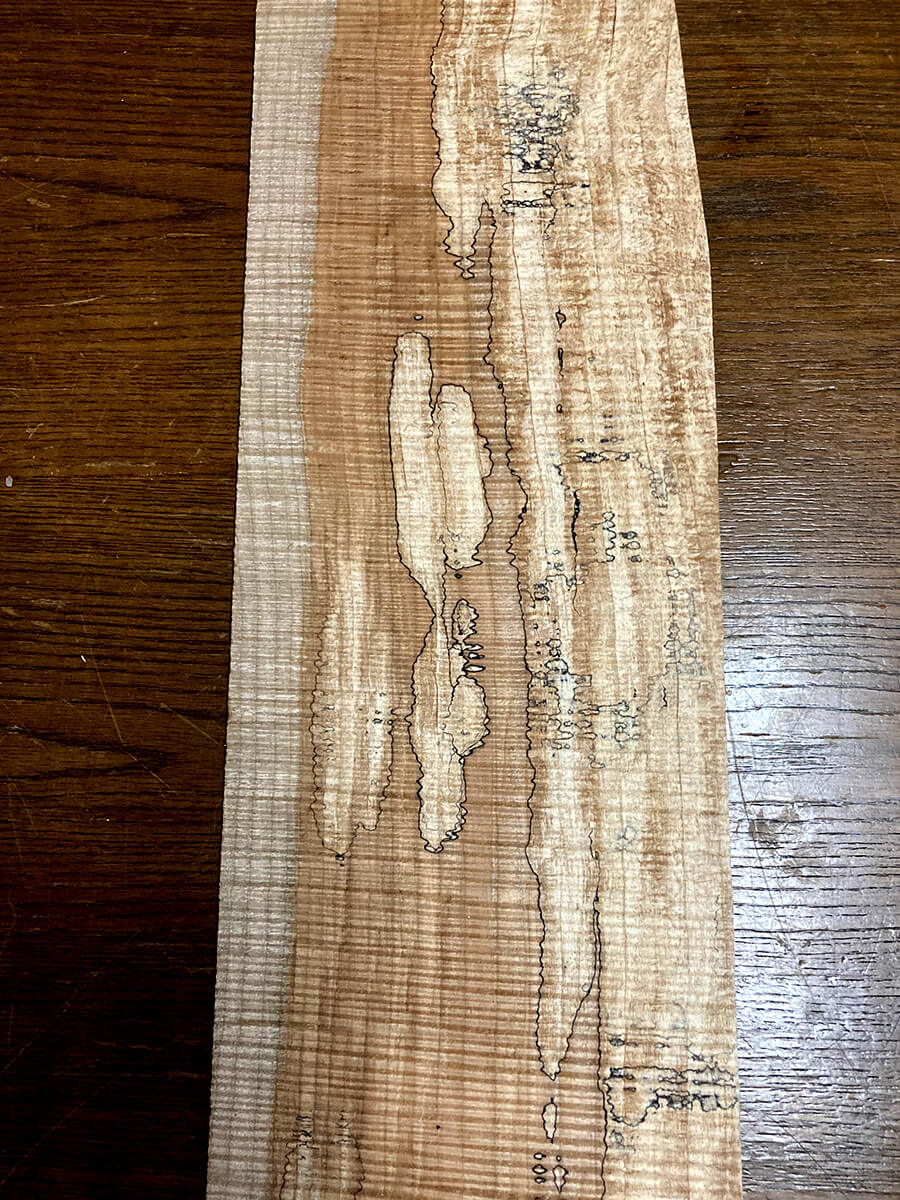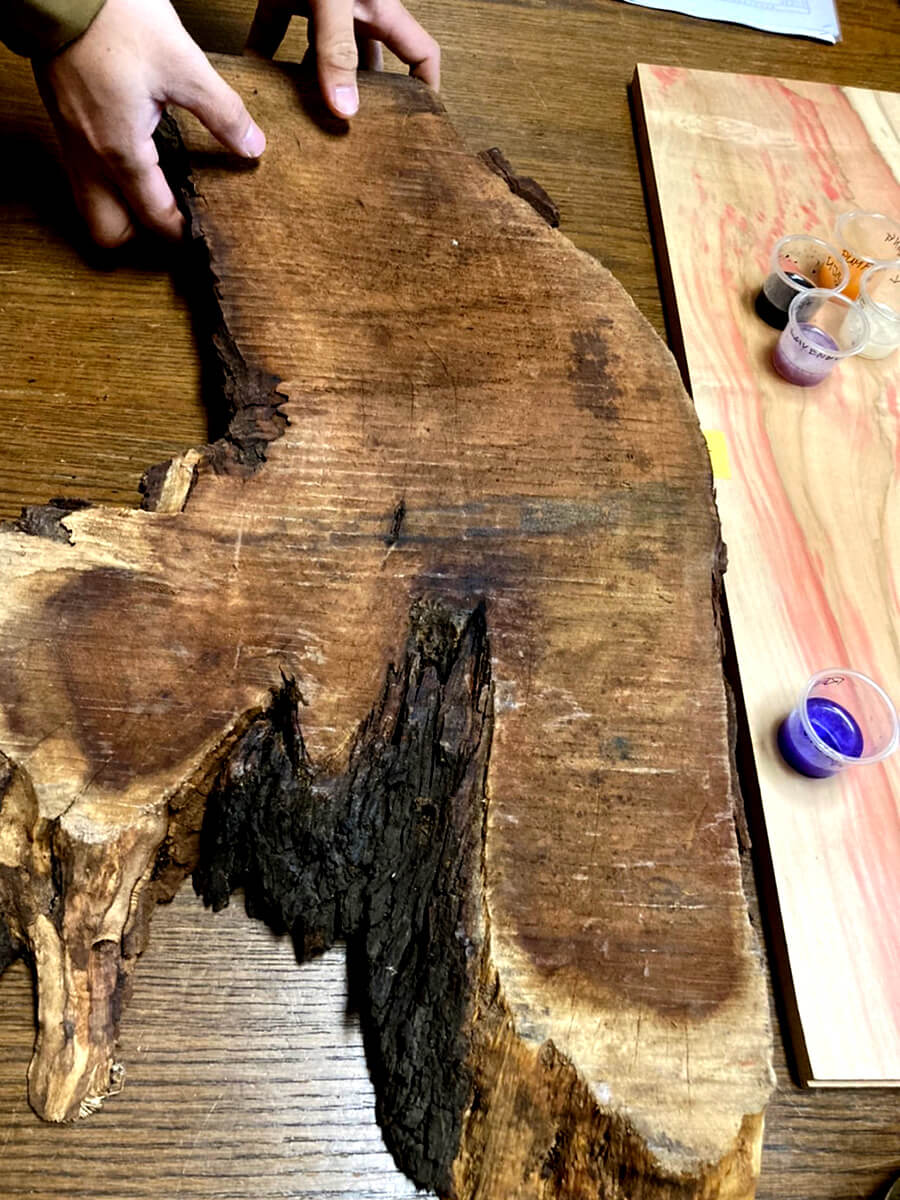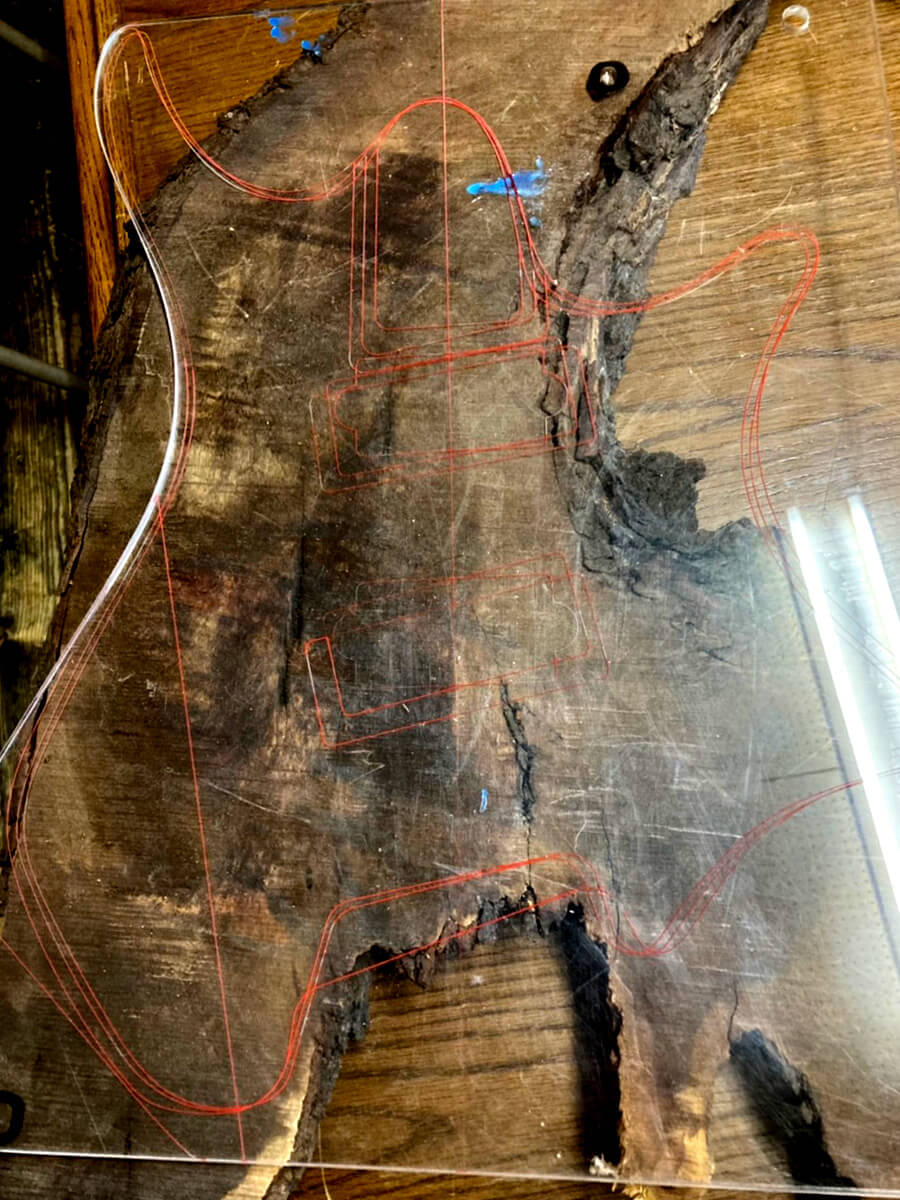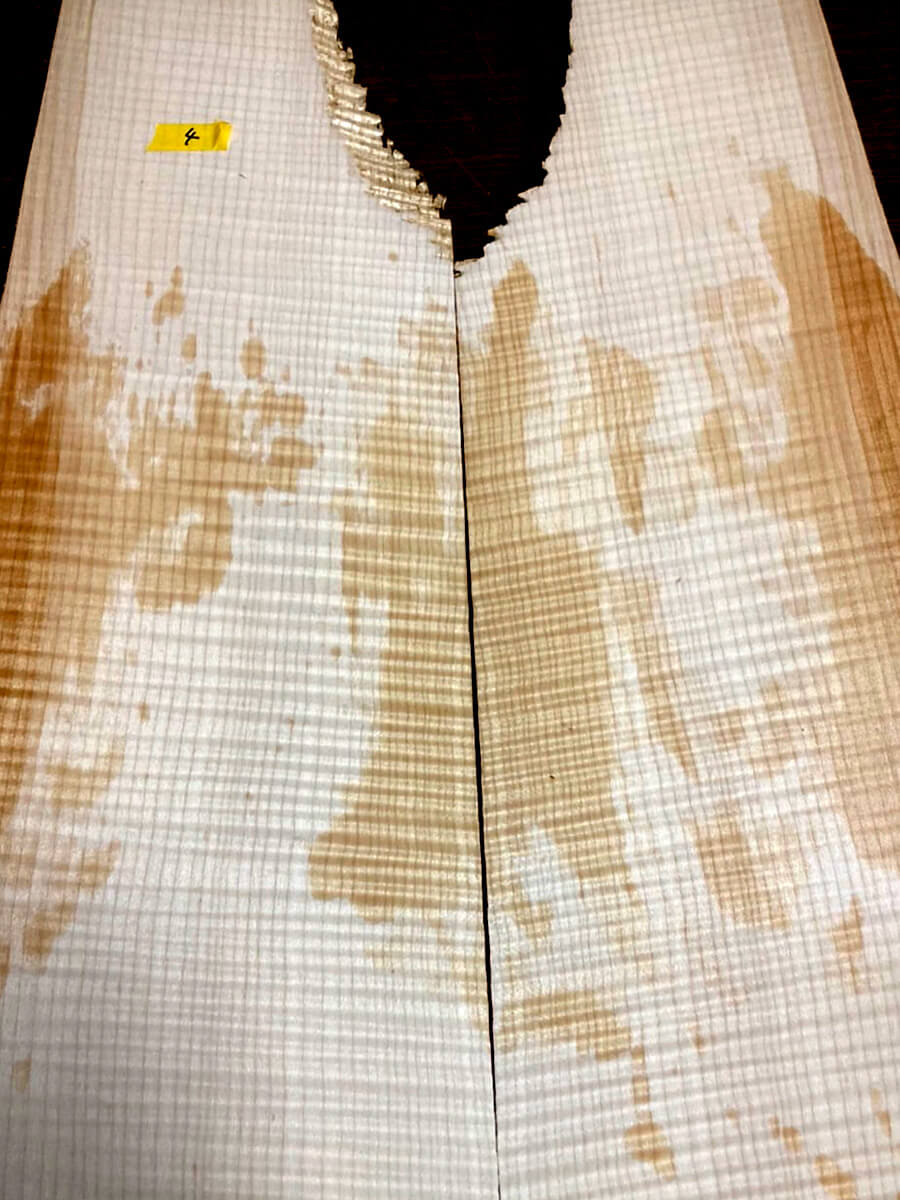 In crafting the J Artisan series, we consider the natural attributes of the wood. Its grain and texture guide our choice of finishes. From clear gloss to open-pore matte, our goal is to align the wood's character with our artisanal vision.
The J Artisan series offers a variety of finishes. Options include Orange Stain with Red Resin fill, Dark Blue Stain with Sky Blue Resin fill, and Emerald Green Stain with Gold Resin fill. Each provides a unique look, blending contemporary design with nature's beauty.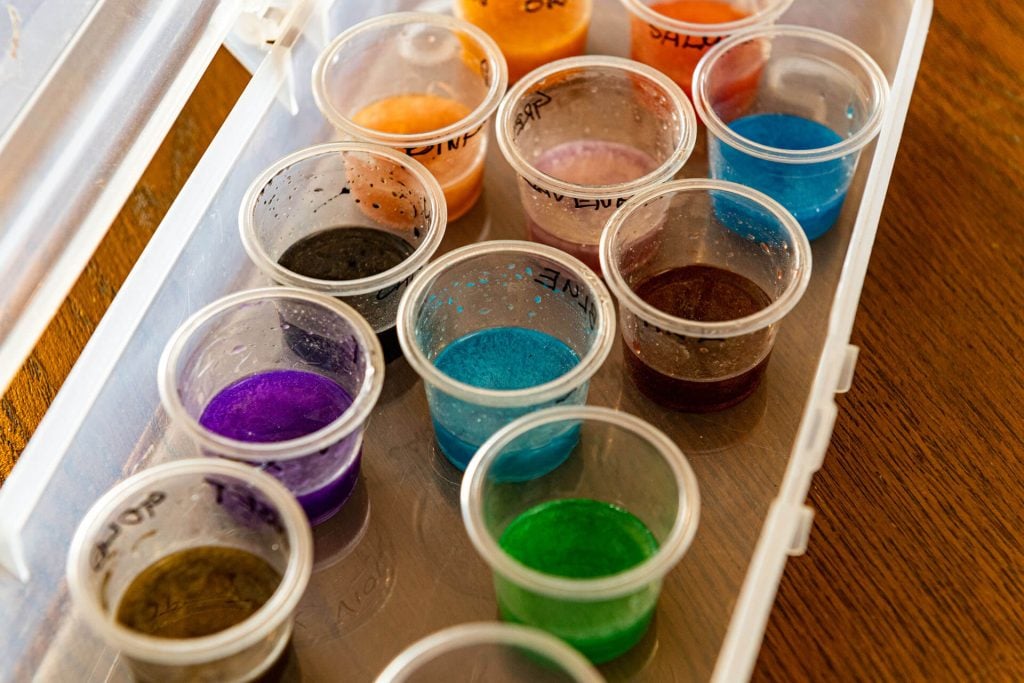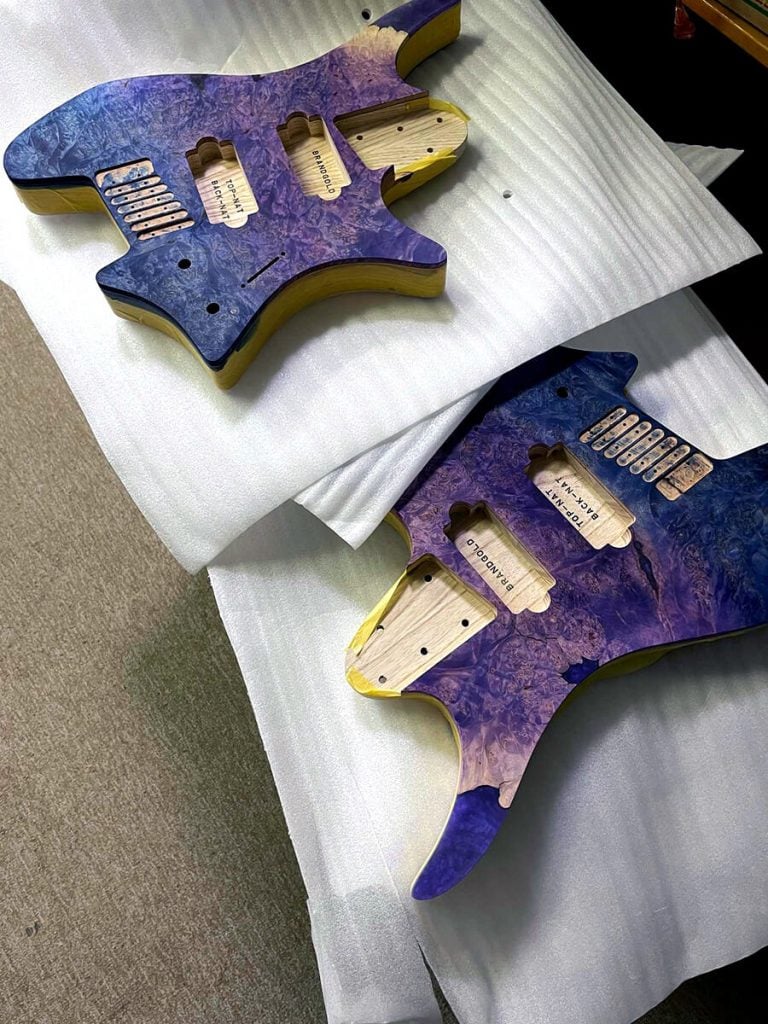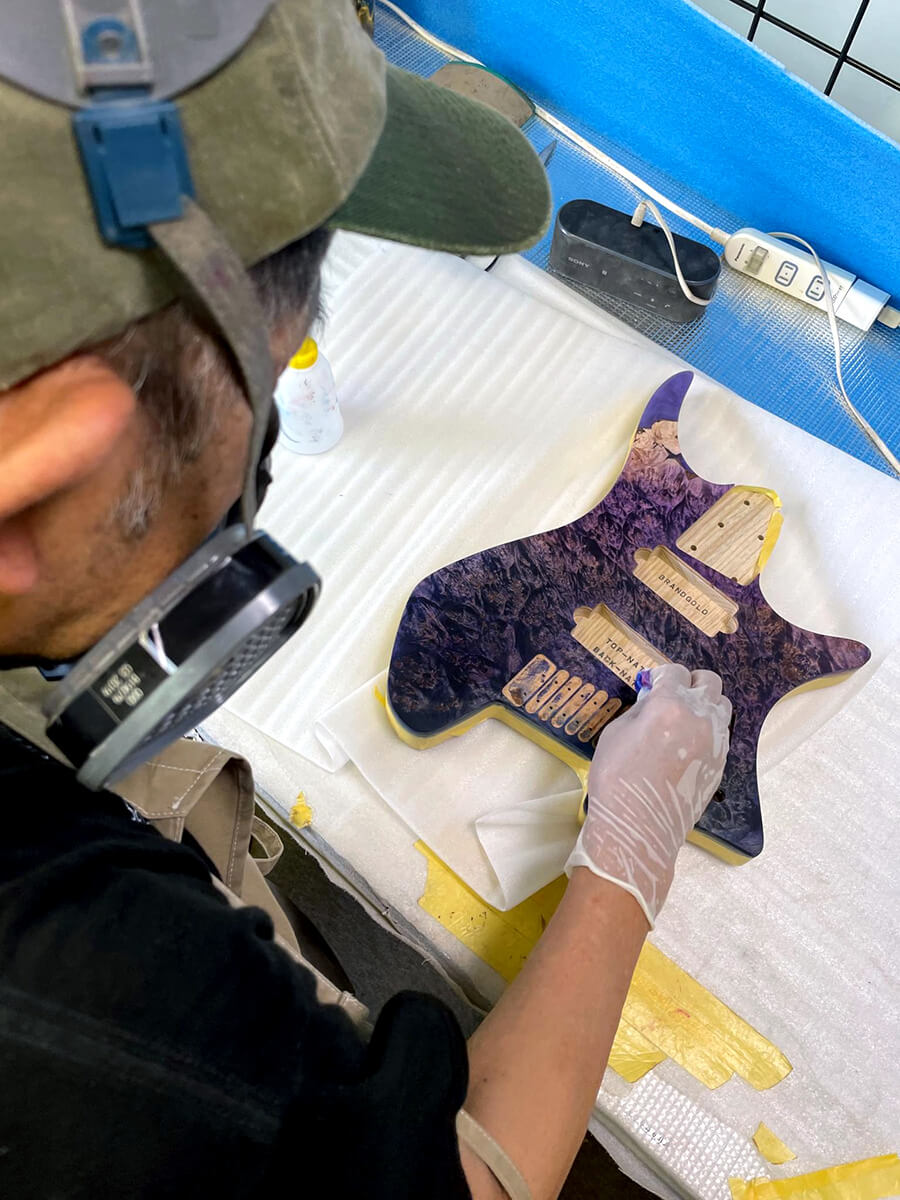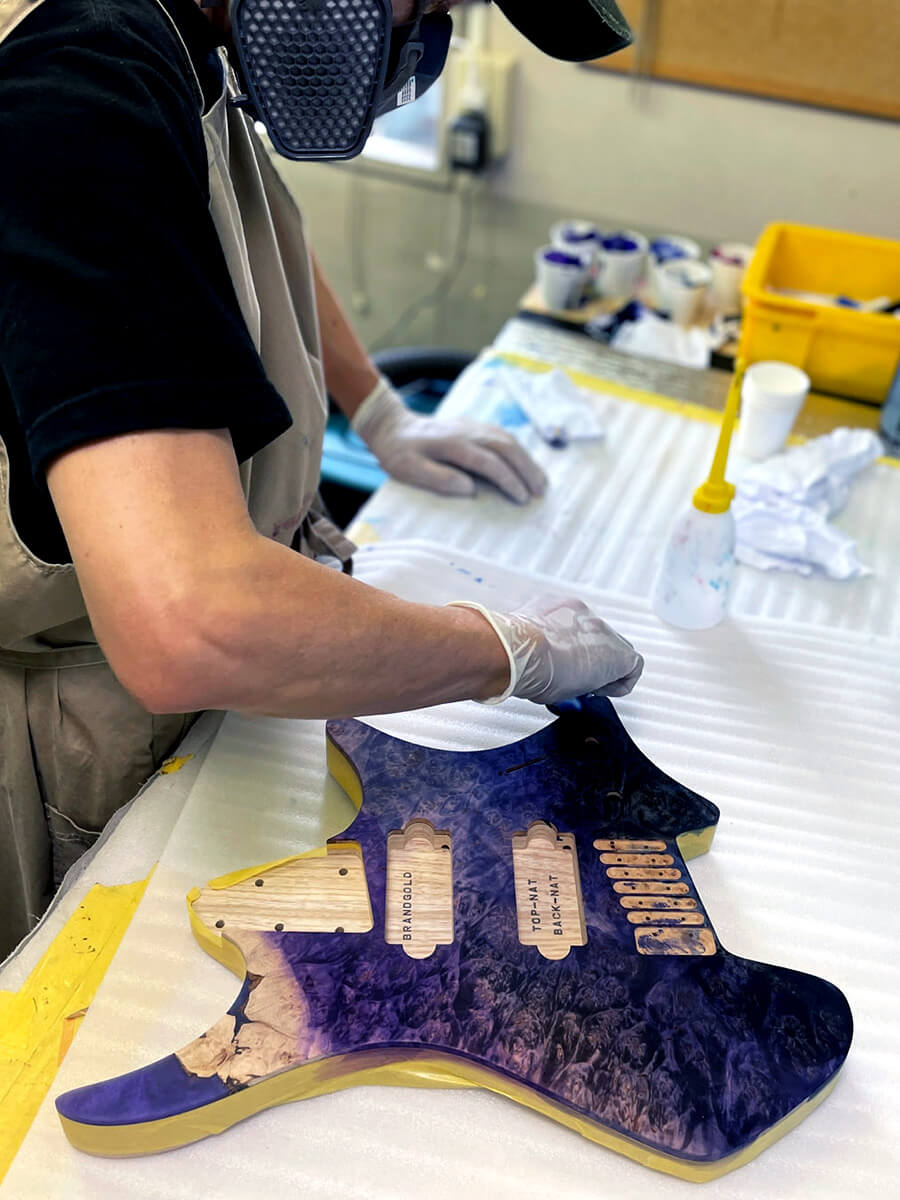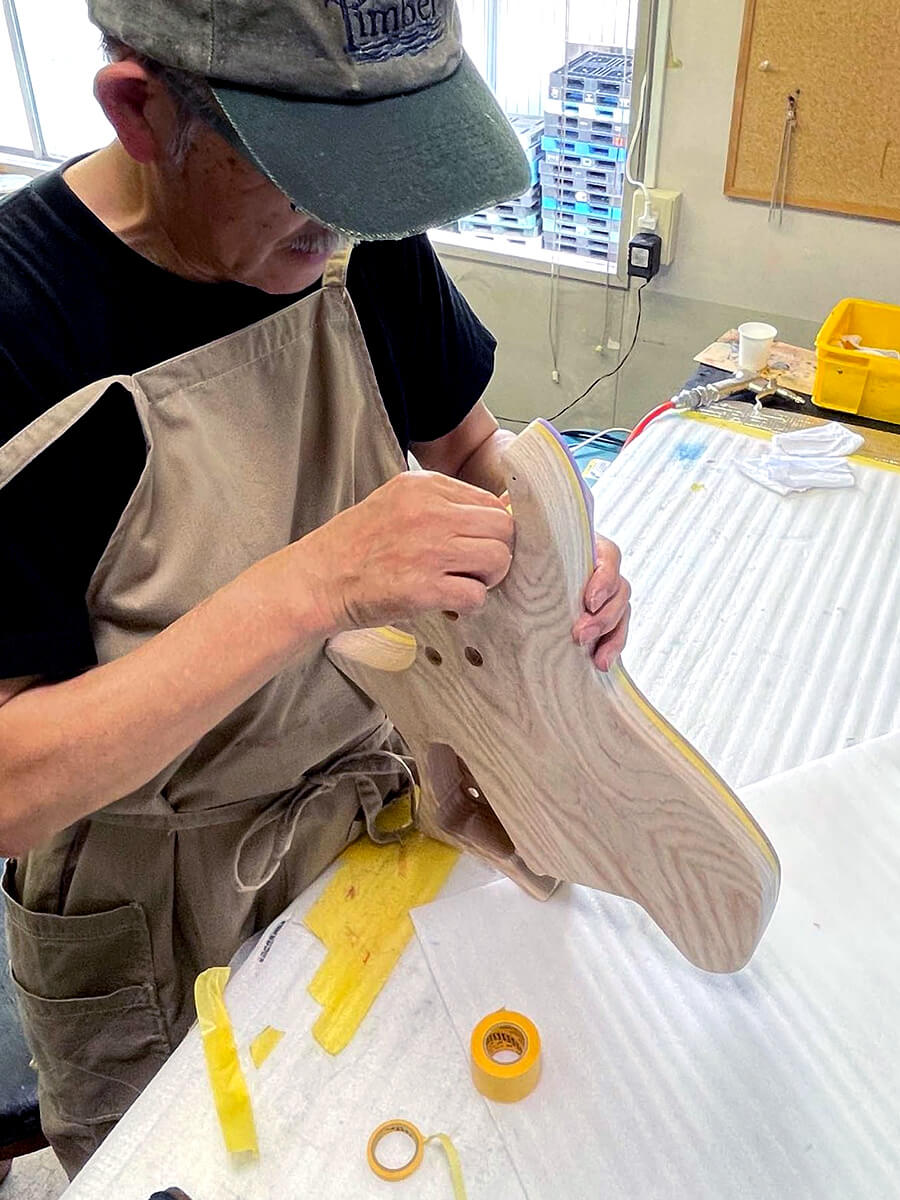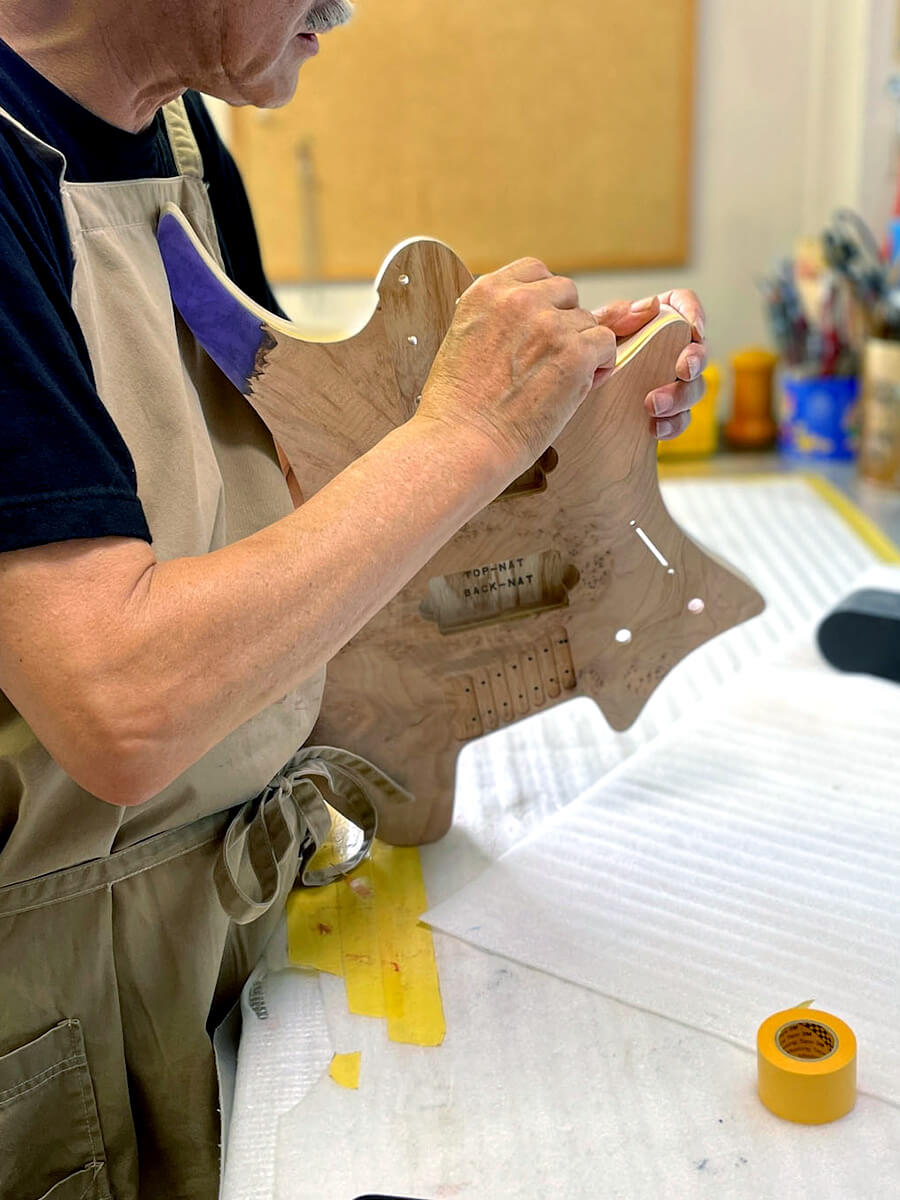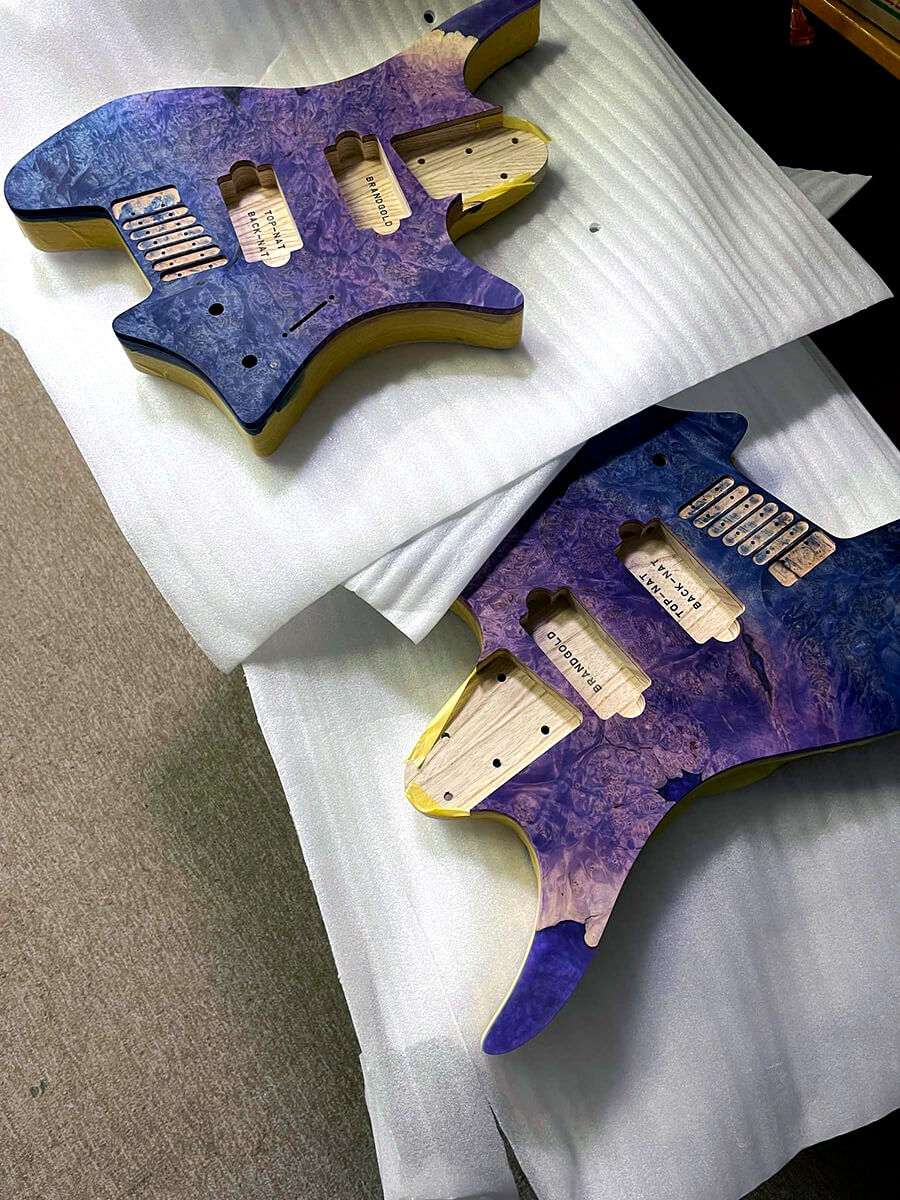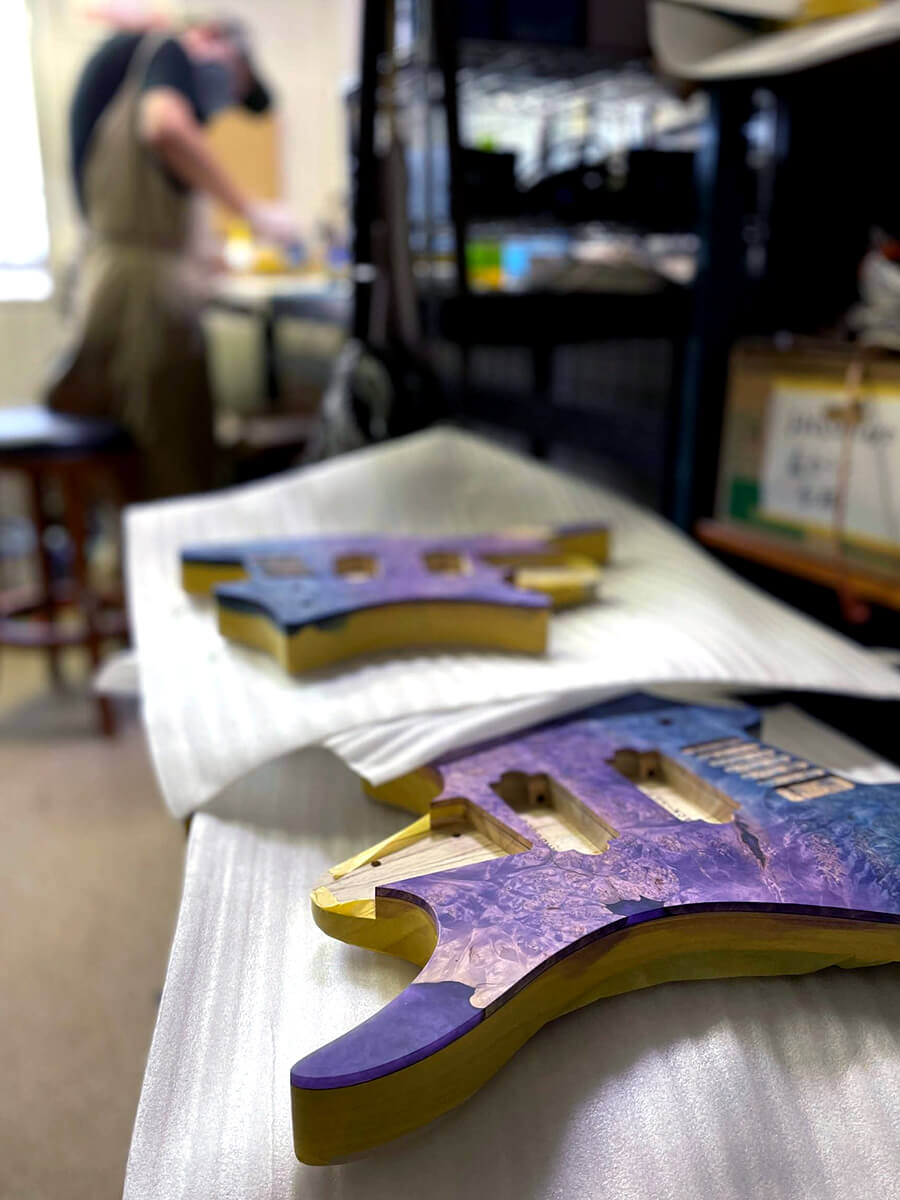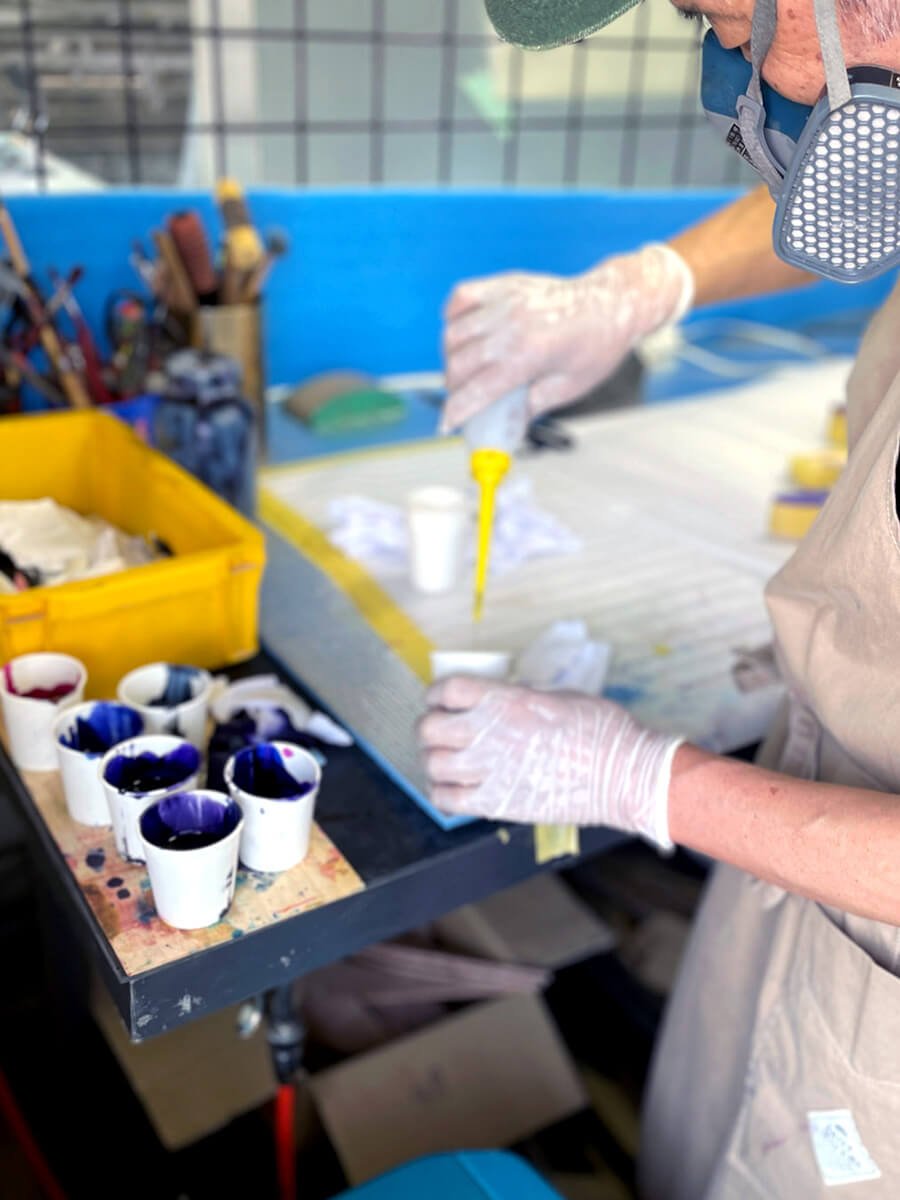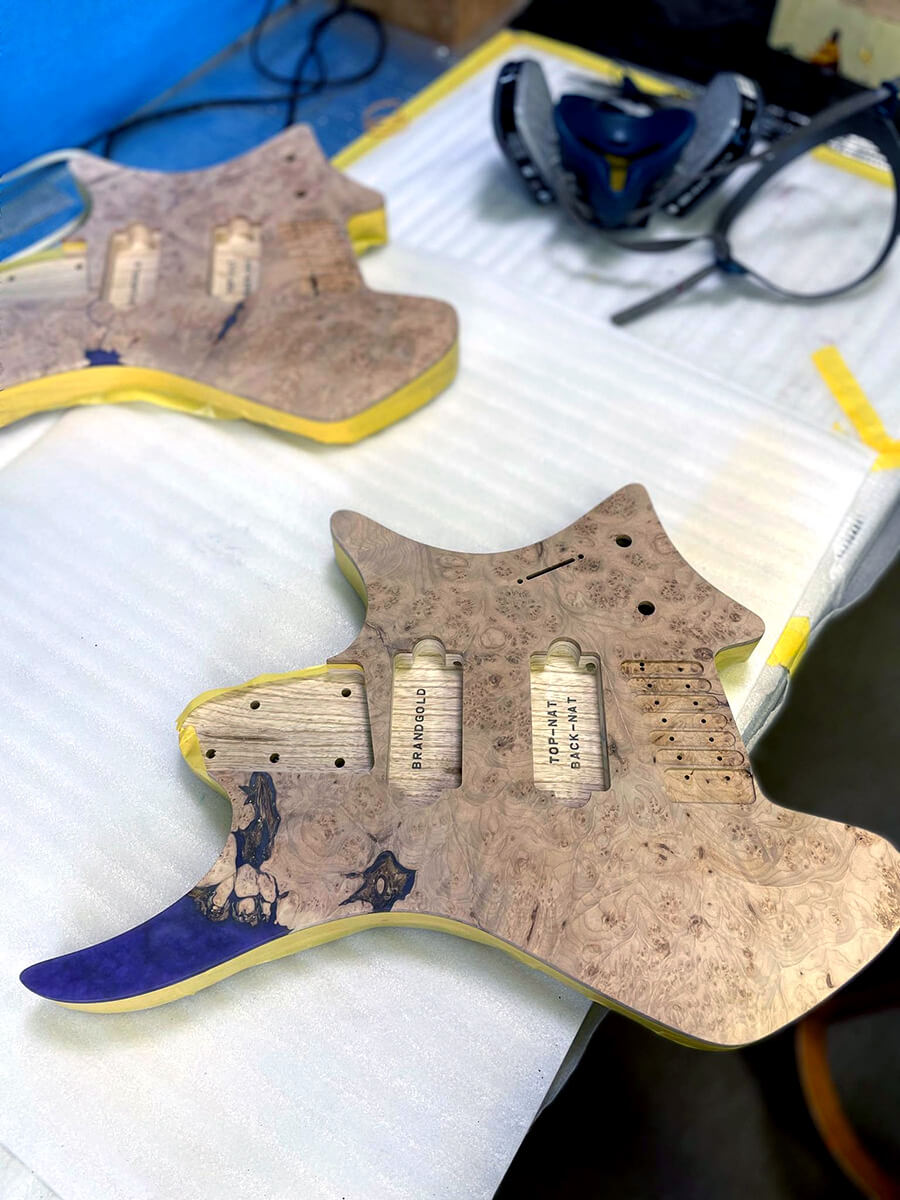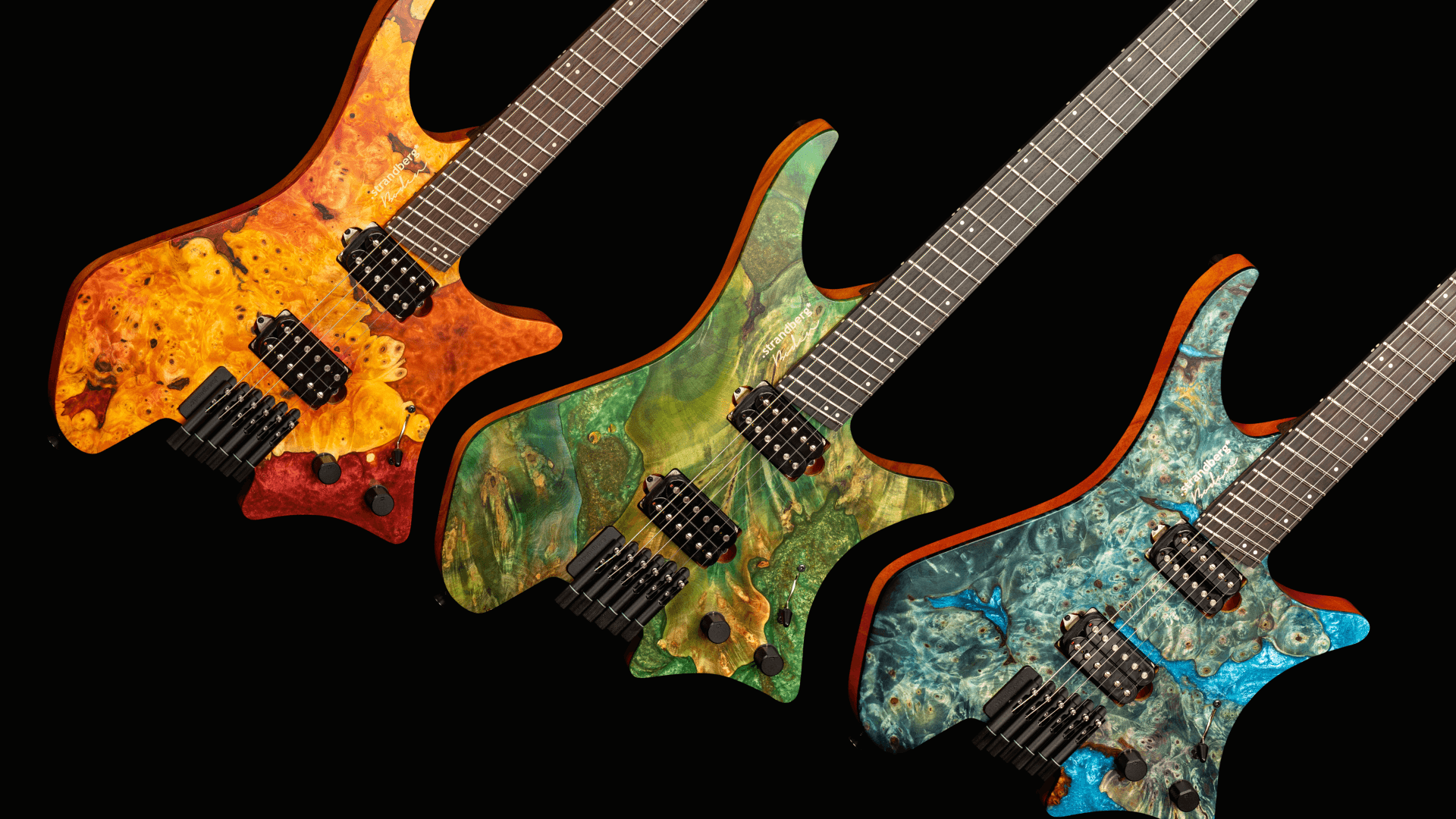 J Artisan Run #1
RUN #1
The J Artisan guitars are released in 12 separate runs, each with different finishes. This is run #1. Take a closer look.
View run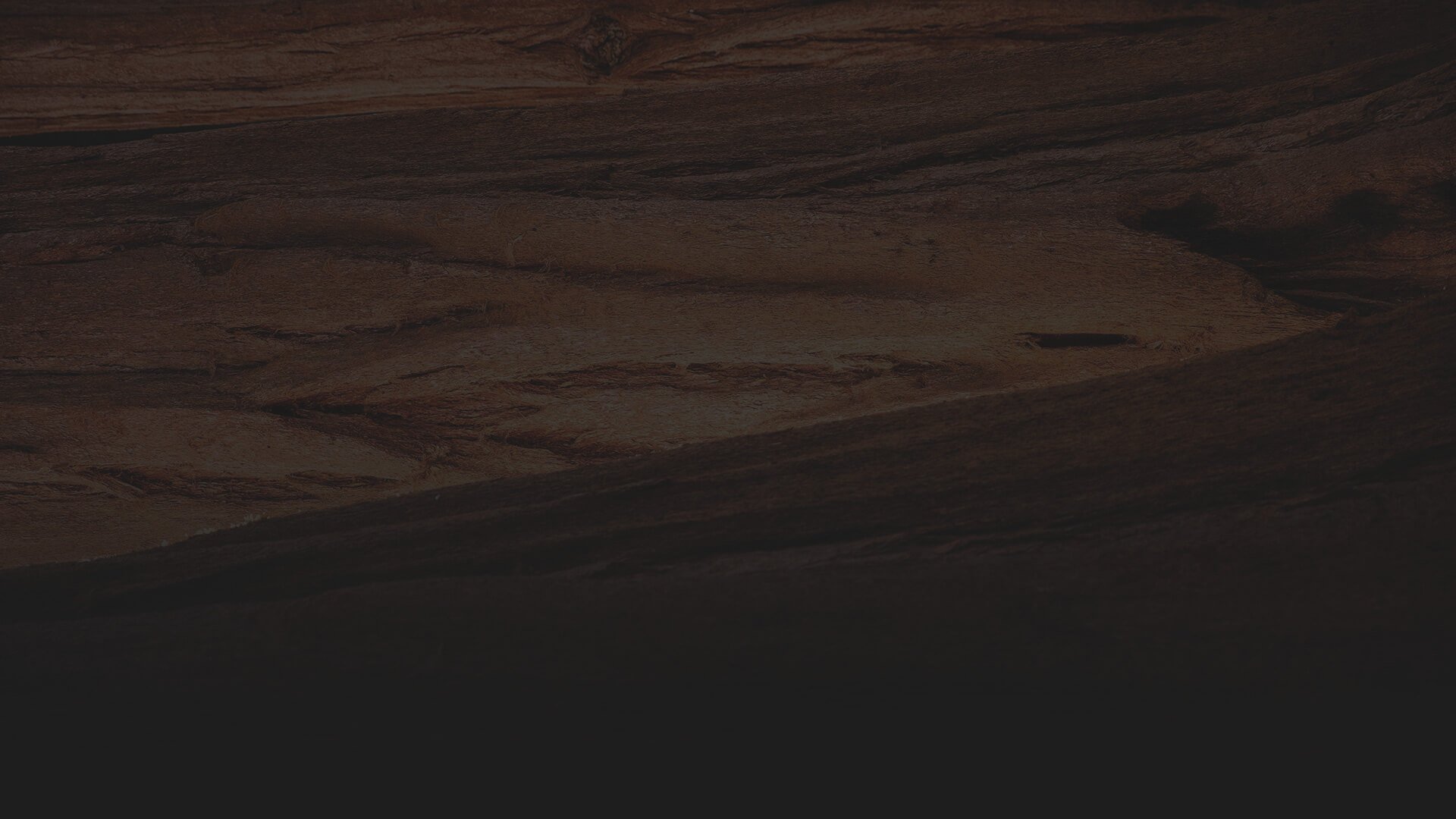 J Artisan Run #2
RUN #2
Coming soon
THANK YOU
The J Artisan is not merely a result of craftsmanship. It is also a testament to a great collaboration. One that would not have been possible without everyone evolved, all over the world. Our gratitude extends to all of you who have offered your expertise. To every heart and hand: thank you.