Boden J Artisan 6 Wenge Buckeye Orange w/Red Resin
Boden J Artisan 6 Wenge Buckeye Orange w/Red Resin
.strandberg* has worked with legendary guitar builder and designer Nick Sugimoto in Japan for many years, producing some of the highest quality .strandberg* guitars in very limited quantities for the Japanese market. These Japan-only instruments were marketed and sold in the Japanese market as "J Custom" and "Master Artist" but now, these highly sought-after guitars are finally available to the rest of the world as "J Artisan" to highlight the highest level of craftsmanship of Nick Sugimoto and his small team of master builders. In high demand from rest of the world for years, these one-of-a-kind .strandberg* instruments are now finally available from .strandberg* Guitars in US and EU and a few select authorized .strandberg* dealers.
Also available in these finishes:
€

8,995.00
(incl.

€

1,799.00 VAT)
Free EU shipping over €100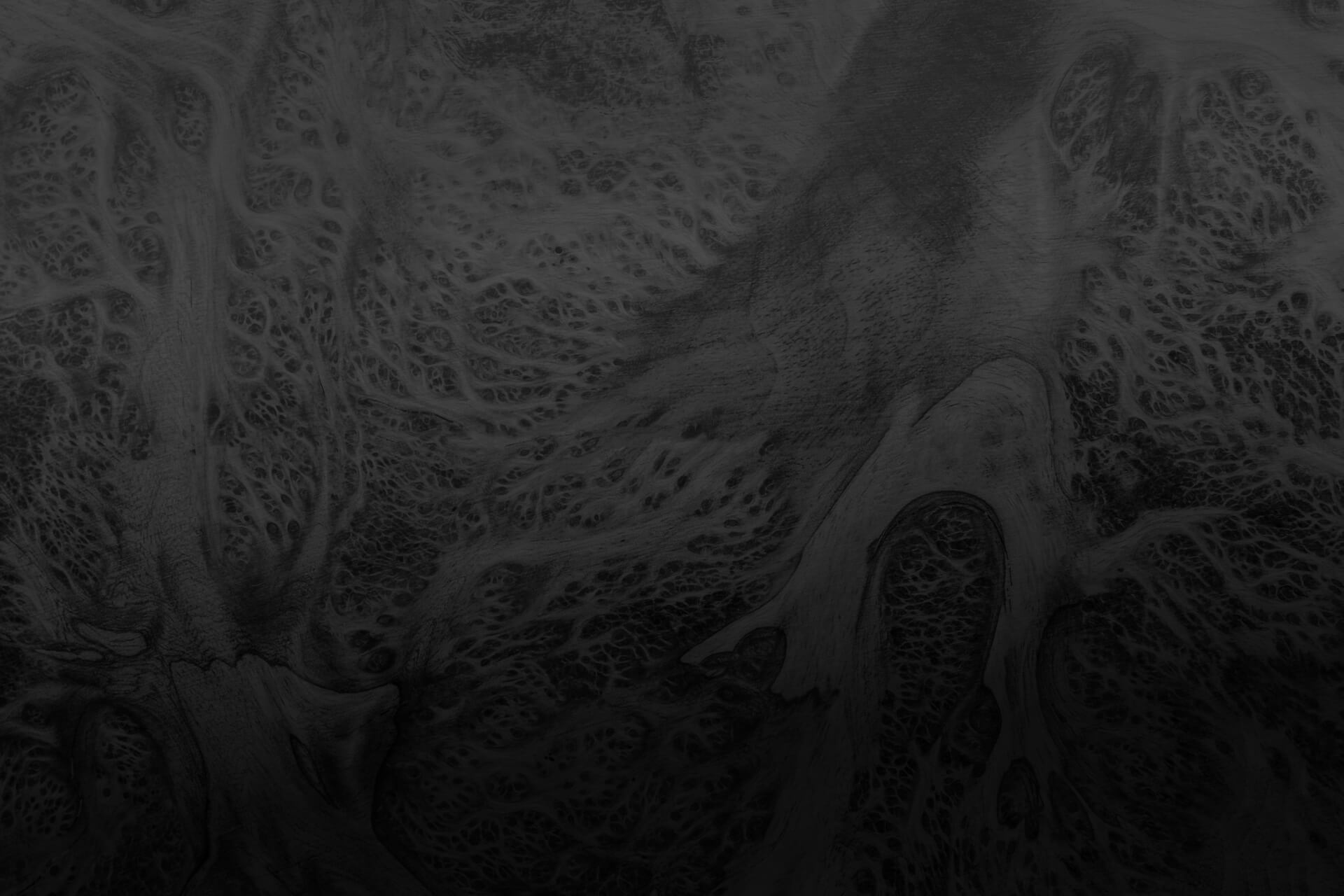 A musical instrument of the highest caliber for the true tone connoisseurs and collectors alike
The J Artisan Series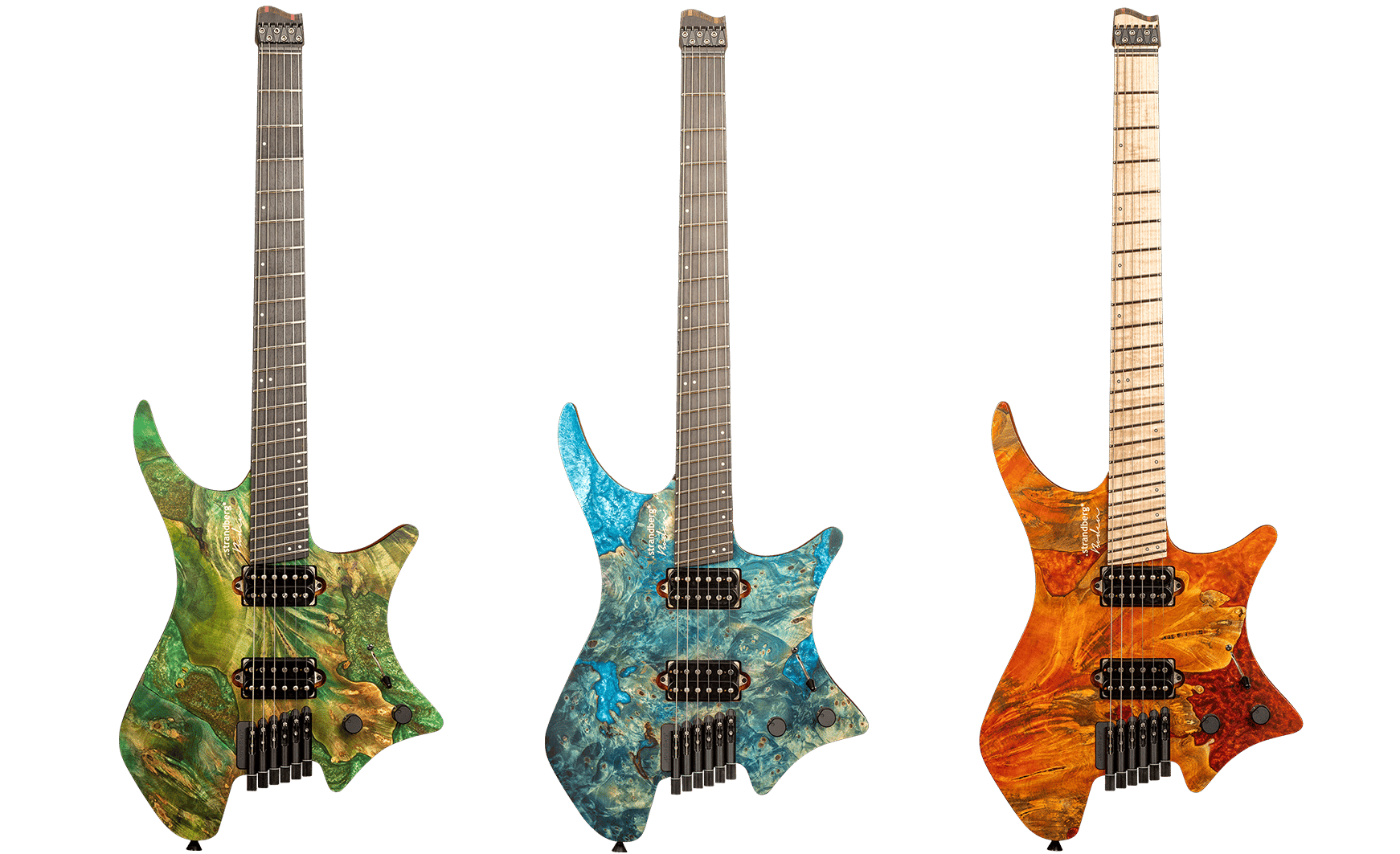 What Makes It Special?
What Does It Do?
Who Is It For?
The first run in a series of 12 runs of 10 exquisite instruments from late-2023 through late-2024, J Artisan RotW (Rest of the World) Run #1 guitars feature the distinctive Honduran Mahogany body wood (Black Limba-like in visual and tonal character) and all-solid Buckeye top with finish options in Orange Stain with Red Resin fill, Dark Blue Stain with Sky Blue Resin fill, and Emerald Green Stain with Gold Resin fill, each offering a stunning visual aesthetic that is eye-catching as well as timelessly elegant. The neck is constructed of Wenge with Purple Heart fillets for beauty and rock-solid stability and has an oil finish for a fast and smooth feel as well as improved playability. There are three fretboard options: Wenge, Flame Maple, and Ebony – each with its distinctive look and tonal character to add both visually and sonically. The complex and rich acoustic characteristics of these instruments are faithfully and musically conveyed to your amplification systems by a set of Suhr™ SSH+ Bridge Humbucker and SSV Neck Humbucker with push-pull volume pot for coil-tap and superb tonal versatility. All J Artisan guitars are packed and delivered in the heavily padded Deluxe Gig Bag for protection as well as lightweight portability.
Check out with only your email and postal code, and pay with the major payment methods brought to you by Adyen.
You can choose to pay with the most common payment methods (VISA, Mastercard and Klarna) on all our websites.
We may offer local payment methods depending on your shipping country. You can see all the payments methods available for your specific country on the payment section of the checkout page.
All transactions are handled by Adyen international payment services. Your credit card number is sent to your bank via an encrypted connection. Adyen is fully PCI Level 1 compliant and monitored by Trustwave, an ASV and QSA for the Payment Card Security Standards Council. Adyen is registered and monitored by the Dutch Central Bank as payment institution under European Payment Service Directive (PSD, 2007,64/EC). As a principal member and licensed acquirer of Visa and MasterCard, Adyen also adheres to the schemes' operation regulations.
If you reside outside the European Union, e.g. in United Kingdom, Norway, Switzerland, or Iceland, you will be billed local import fees and duties by the shipping company, according to your country's legislation. For more information, see this support article.
*For UK customers the order value needs to be a minimum of £135. Read more in this support article.
Orders ship from Sweden, which means that within the European Union, there are no additional fees. If you reside outside the European Union, e.g. in Norway, Switzerland, or Iceland, you will be billed local import fees and duties according to your country's legislation. For more information, see this support article.
Delivery of guitars/large items is fast and free* with DHL Express with On Demand Delivery, which lets you monitor and direct your shipment once it is on its way. Smaller items ship with Swedish Postnord.
* Minimum order value of €100 applies
BEHIND THE CONCEPT
J ARTISAN
Unique Qualities
Anatomy of a Strandberg
There are many design elements and factors that comprise a .strandberg* guitar. Each aspect - from the materials and components used to the ergonomic design features - has been carefully thought out and implemented to produce a guitar that is light weight, easy to play and has a big woody organic sound. Explore these different aspects that set a .strandberg* guitar apart from the rest.
Artist Profiles
What our artist say
The extremely talented artists who play .strandberg* guitars have a clear vision of where they want to take their art and how to get there with the instruments they play. The guitar they choose to play is a statement of who they are as an artist and a reflection of the music they create. Find out why some of the most cutting-edge players in the world today choose a .strandberg*.