In this day and age, the country in which guitars are produced isn't nearly as important as the manufacturer that the guitar company chooses to work with and how closely they work together as a seamless team. We take the quality of our guitars very seriously and that's why we selected PT Cort based in Surabaya, Indonesia and Dyna Gakki in Nagano, Japan as our manufacturing partners.
Working with such manufacturers isn't merely providing them with drawings and placing orders for certain quantities of guitars on a monthly basis. It requires a huge amount of time and effort to get the details right during the product development phase and then following up with repeated visits to the factories to assure their adherence to our stringent quality control standards.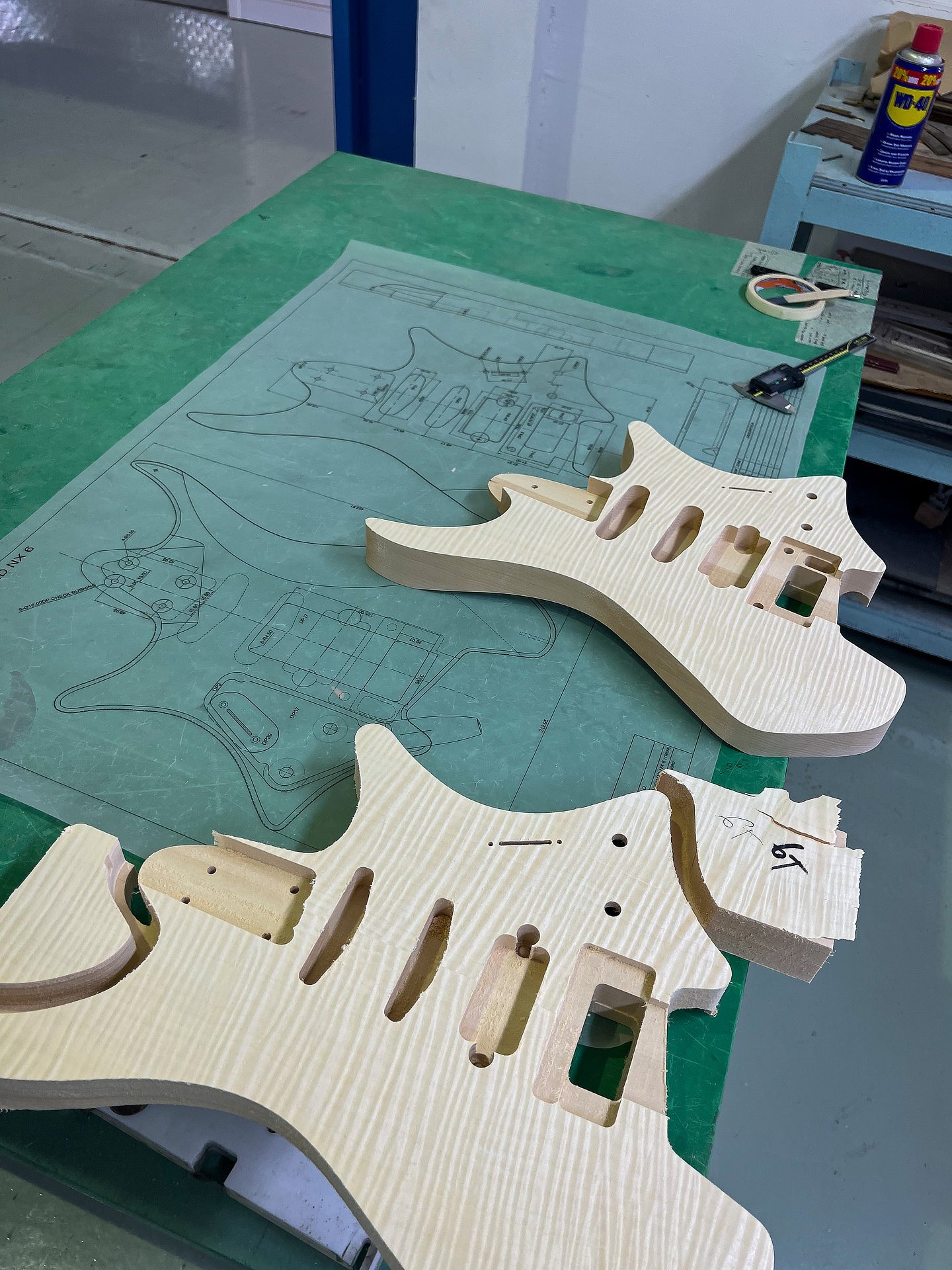 After an exhaustive research working with various contract manufacturers, we settled on PT Cort as our primary manufacturing partner due to their long history of supplying high quality guitars at an excellent value to some of the most recognized brands in the industry. Ed Yoon, who oversees our operations and quality assurance, has had a close working relationship with Cort and PT Cort since 1991 when he oversaw procurement for the largest guitar company in the world through the 1990's.
This long-standing relationship Ed had with PT Cort made it natural for us to start the long development work and slowly build towards establishing a manufacturing operation dedicated to solely producing our guitars. Since starting production at PT Cort in 2017, we have worked closely with the PT Cort staff to continually improve quality as well as expanding the volume of production.

The ultimate goal was to build a comprehensive "end-to-end" production facility for .strandberg* guitars, from raw lumber and woodworking processes through paint/finish and final assembly. This new state-of-the-art facility was completed in April 2022 and the production commenced the following month. Combining decades of production expertise and acumen with experienced and knowledgeable managers and workers, the new .strandberg* factory is not only about the latest machinery and equipment but the culmination of years of dedicated research and development and manufacturing experience.
From a fleet of the latest state-of-the-art CNC machines to UV finishing processes and laser cutting machines, the new .strandberg* factory within the larger PT Cort facility is certainly very well equipped to achieve the highest level of precision and meeting the very tight tolerances that our guitars require. This being said, guitars are still built by people and we work very closely with the PT Cort staff members at each and every manufacturing process: wood selection, CNC milling, sanding, finishing, assembly, setup, and final QC inspection.
This close working relationship requires Ola, Ed, and other members of our QC team to visit the factory at least once per quarter for a full week at a time to conduct QC inspection and audits as well as working with the managers to improve the various manufacturing processes to assure that our quality standards are met. It's a long arduous journey to get there and grueling work but something that we need to do to assure we achieve the best quality possible on all of our guitars on a consistent basis.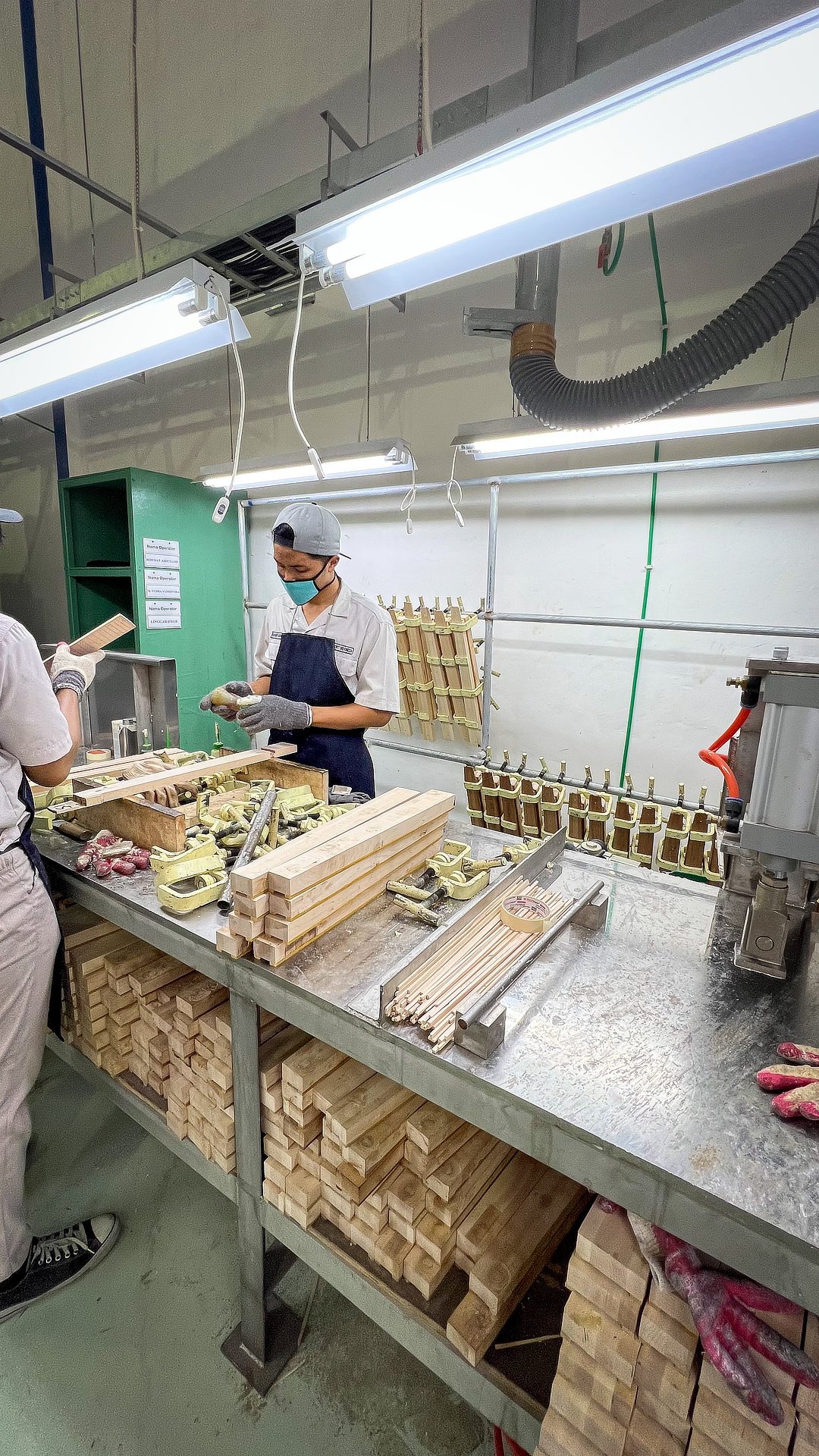 We also work very closely with Dyna Gakki on guitars produced for the Japanese market. Although the volume produced here is much smaller than at PT Cort, the price points are much higher, and the lineup also includes the J Custom for guitars built to custom specs. Besides our frequent visits to Japan for development and QC purposes, technical oversight is provided by Nick Sugimoto of Sugi Guitars, a legend in the guitar industry who has designed some iconic guitars for the likes of Steve Vai and George Benson in the past, just to name a few.
We take great pride in working so closely with PT Cort and Dyna Gakki, who in our opinion are the two best guitar manufacturers in Asia and amongst the very best in the world. With the commencement of the new state-of-the-art .strandberg* production facility at PT Cort managed by highly knowledgeable managers and engineers and the guitars crafted by some of the most experienced and skilled craftsmen in the industry, we look forward to many more years of developing and producing more new innovative and high quality instruments that .strandberg* is known for.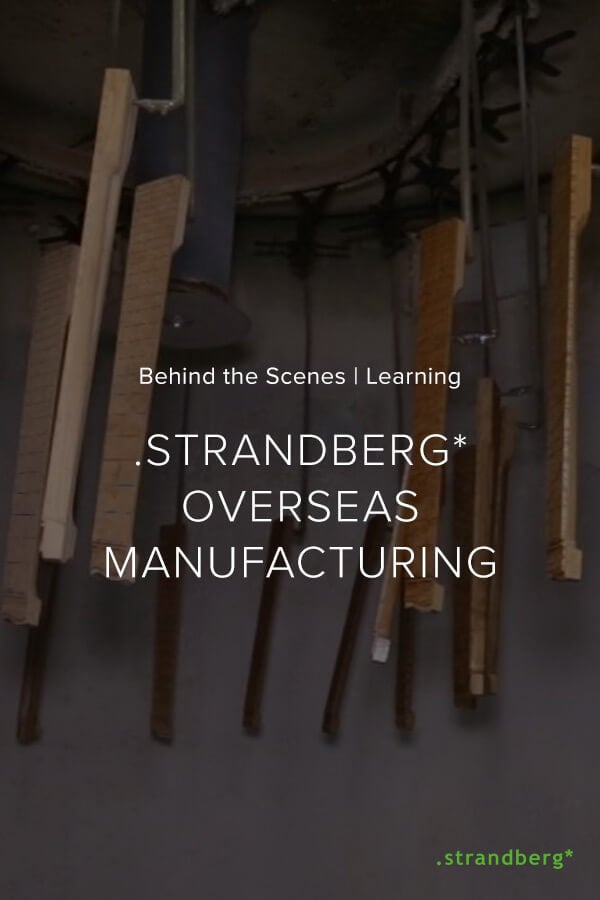 Pin this image to save this article.