Designed and specified for power, speed, and articulation
Boden Metal NX
Explore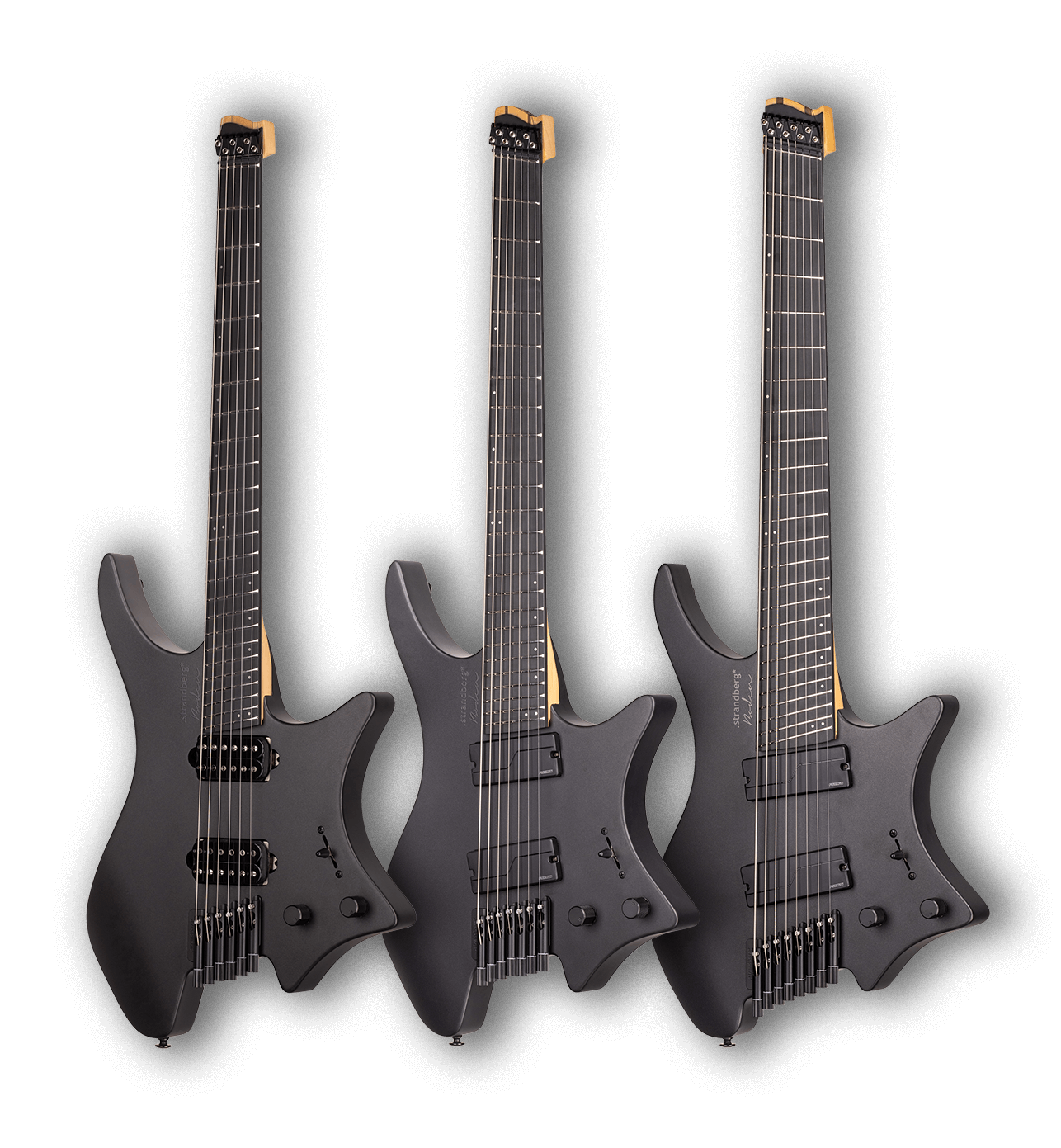 Boden
Metal
NX
The Metal NX models provide much more than a sleek exterior and super slick playability. Underneath the futuristic look is a tone machine crafted of the finest tonewoods to deliver an organic and woody yet pulverizing high-gain tones for today's most demanding metal genres. The chambered American Basswood body coupled with solid quarter-inch thick Maple top produces a thick and full-bodied midrange along with a deep yet tight low-end. The Maple neck with Richlite fretboard adds brilliance along with a sharp edge to cut through the densest mix.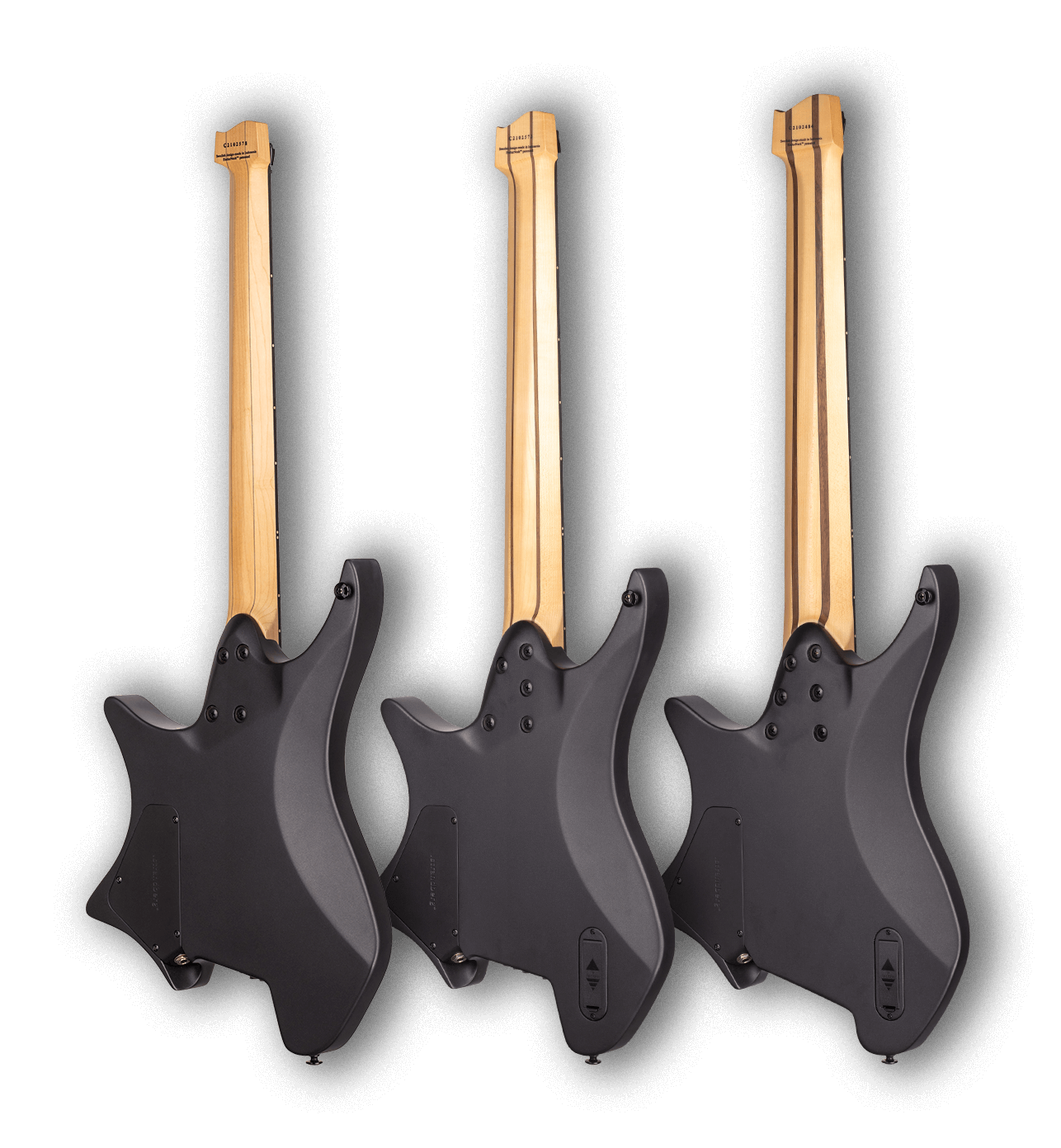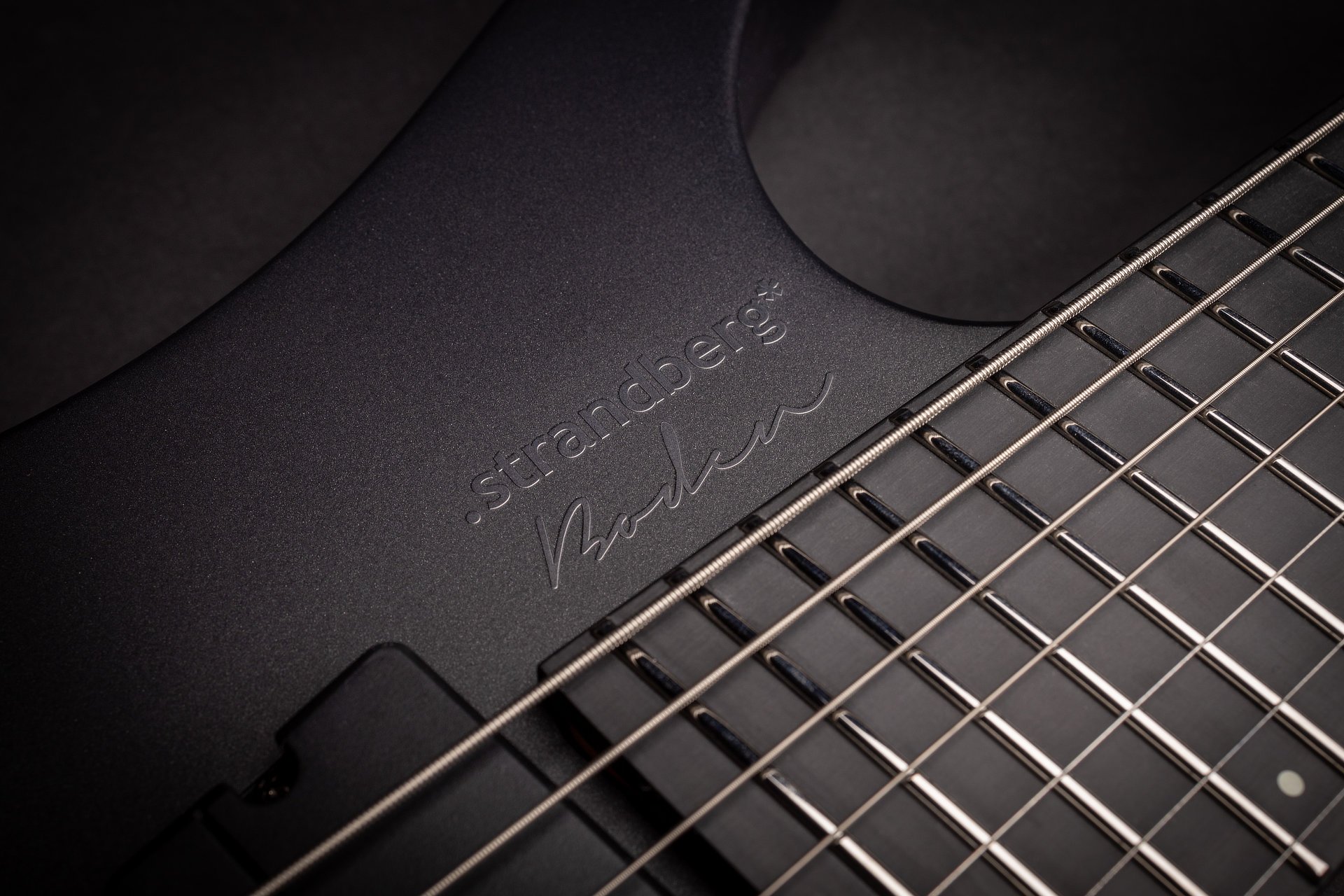 The individual bridge pieces machined out of aircraft grade aluminum play a vital role in the Boden's unique acoustic character – clear, organic, and balanced with a fast and articulate pick attack. The new Rev7 hardware bridge pieces feature a self-locking mechanism for the saddles for improved robustness and tone transfer as well as quick and easy string action adjustments. The unique hardware coupled with the Basswood and Maple woods with the Richlite fretboard combine to provide a sound that is at once rich and woody as well as tight and punchy and which is amazingly responsive to the most minute subtleties of your touch. You will hear details in your playing that you have not heard before and which you can shape to bring out all the individual characteristics of your unique playing style.
Electronics-wise, the 6-string Metal NX model has been updated with Suhr™ Aldrich passive pickups while the 7- and 8-string models are equipped with the Fishman active pickups (the Fluence Modern ceramic in the bridge and the alnico in the neck) to deliver the natural acoustic characteristics of the guitar with powerful authority to your amplification systems. The Fishman wiring also provides single-coil and Voice 1/2 modes for added flexibility to suit virtually all musical genres and playing styles.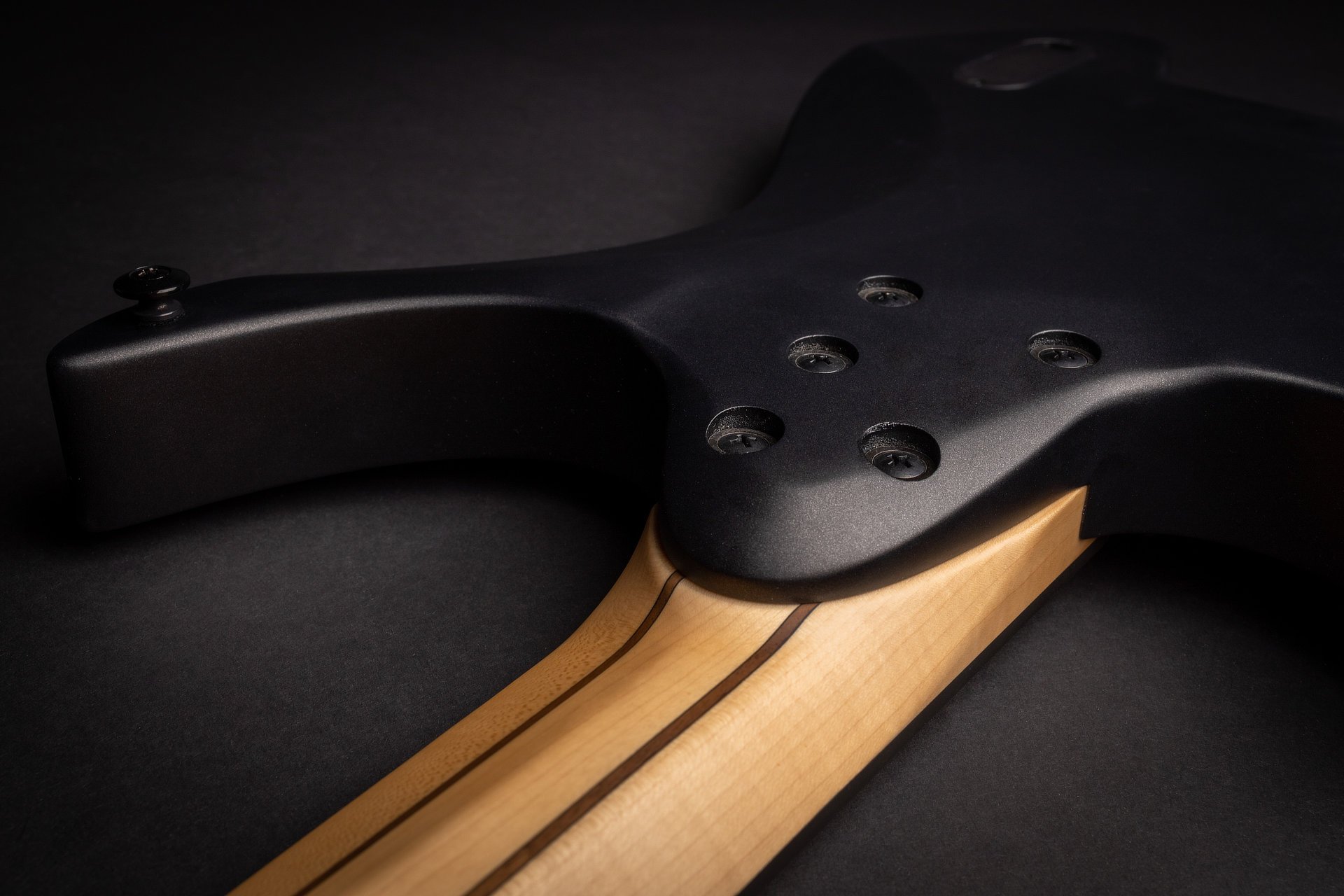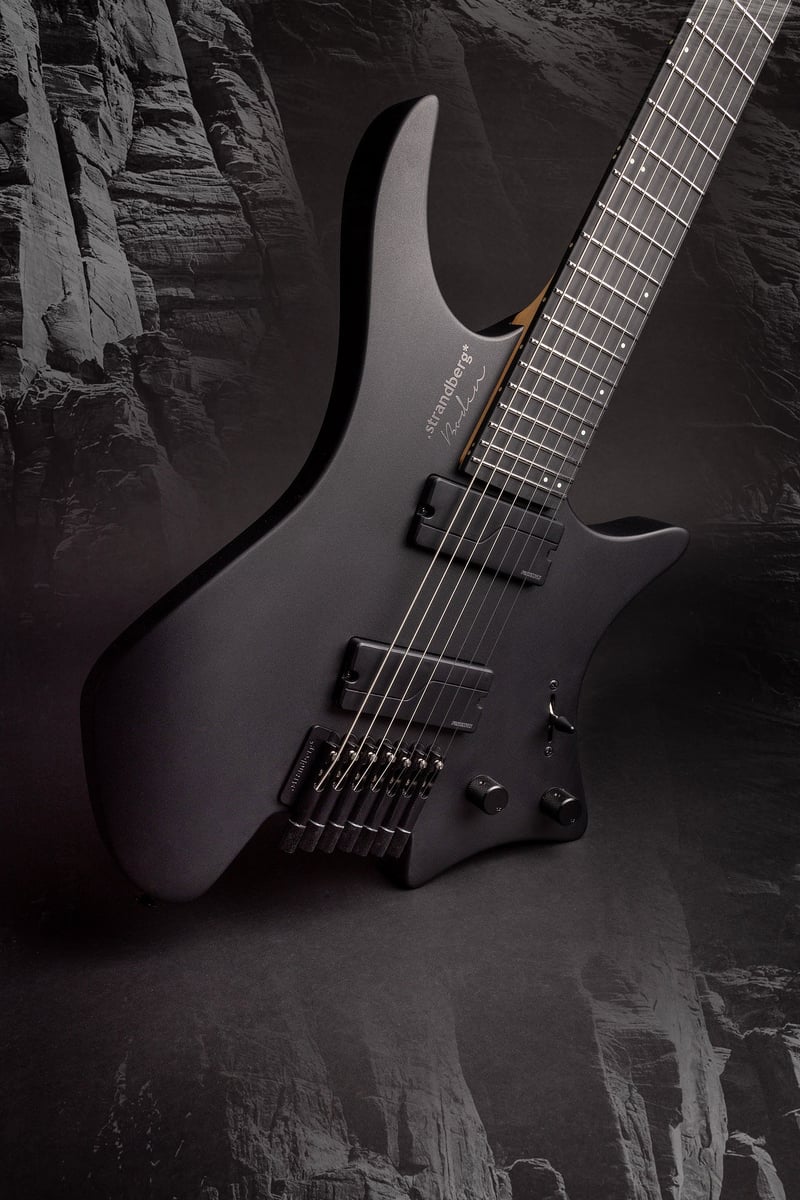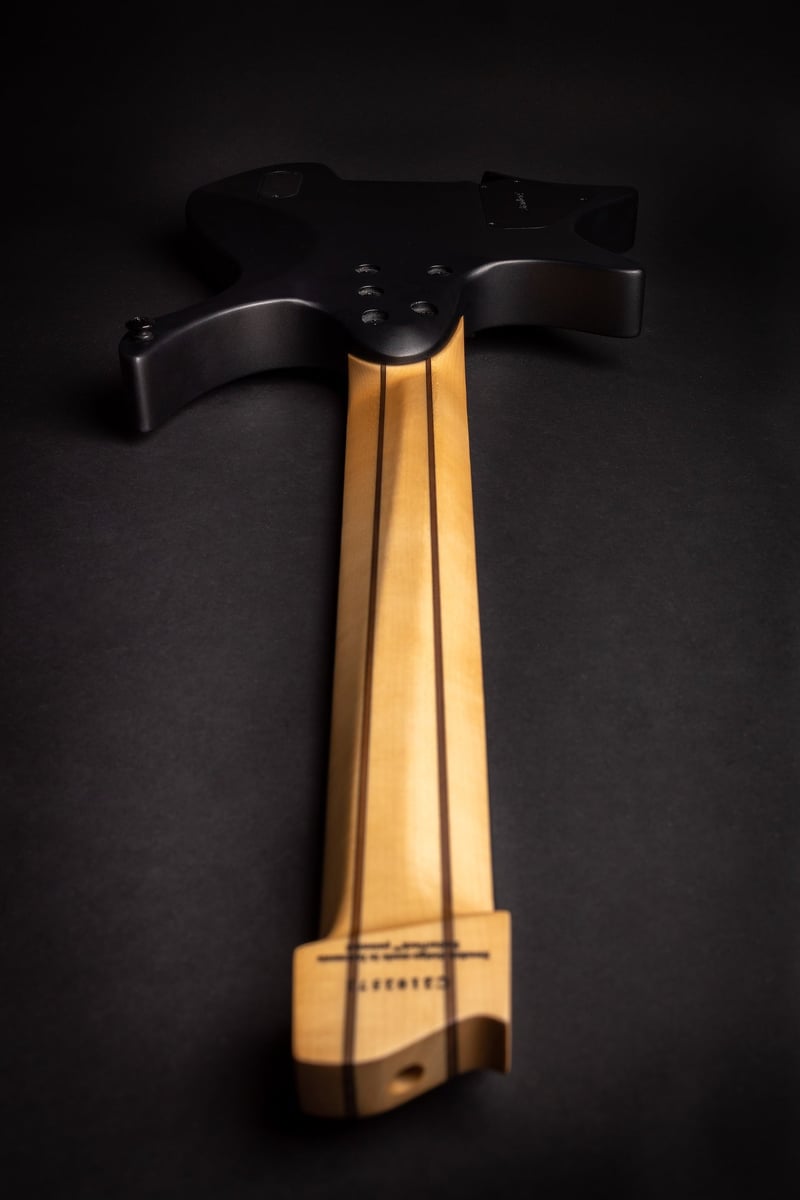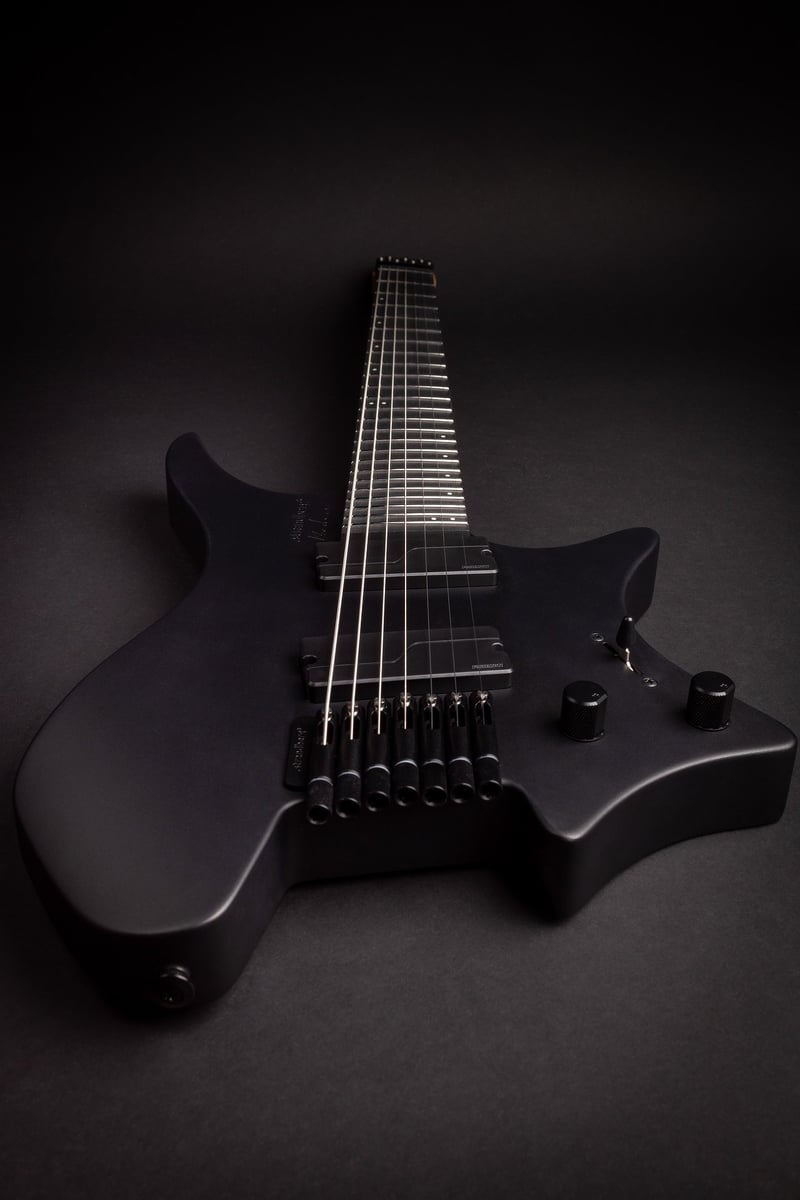 Metal 6 NX
Chambered Basswood body
Solid Maple top
New neck heel carve and arm cut
Maple with 5-ply CF reinforcement
Richlite fretboard
25"–25.5" scale length
24 Jescar stainless steel frets
Suhr™ Aldrich passive pickups
New .strandberg* EGS Rev7 fixed bridge
New EGS Rev7 string lock and knobs
Available in Black Granite
Venture Gig Bag
All specifications subject to change without prior notice
Metal NX 7 & 8
Chambered Basswood body
Solid Maple top
New neck heel carve and arm cut
Maple with 9-ply CF reinforcement
Richlite fretboard
25.5"–26.25" (7), 26.5"–28.0" (8)
24 Jescar stainless steel frets
Fishman Fluence Modern pickups
New .strandberg* EGS Rev7 fixed bridge
New EGS Rev7 string lock and knobs
Available in Black Granite
Venture Gig Bag
All specifications subject to change without prior notice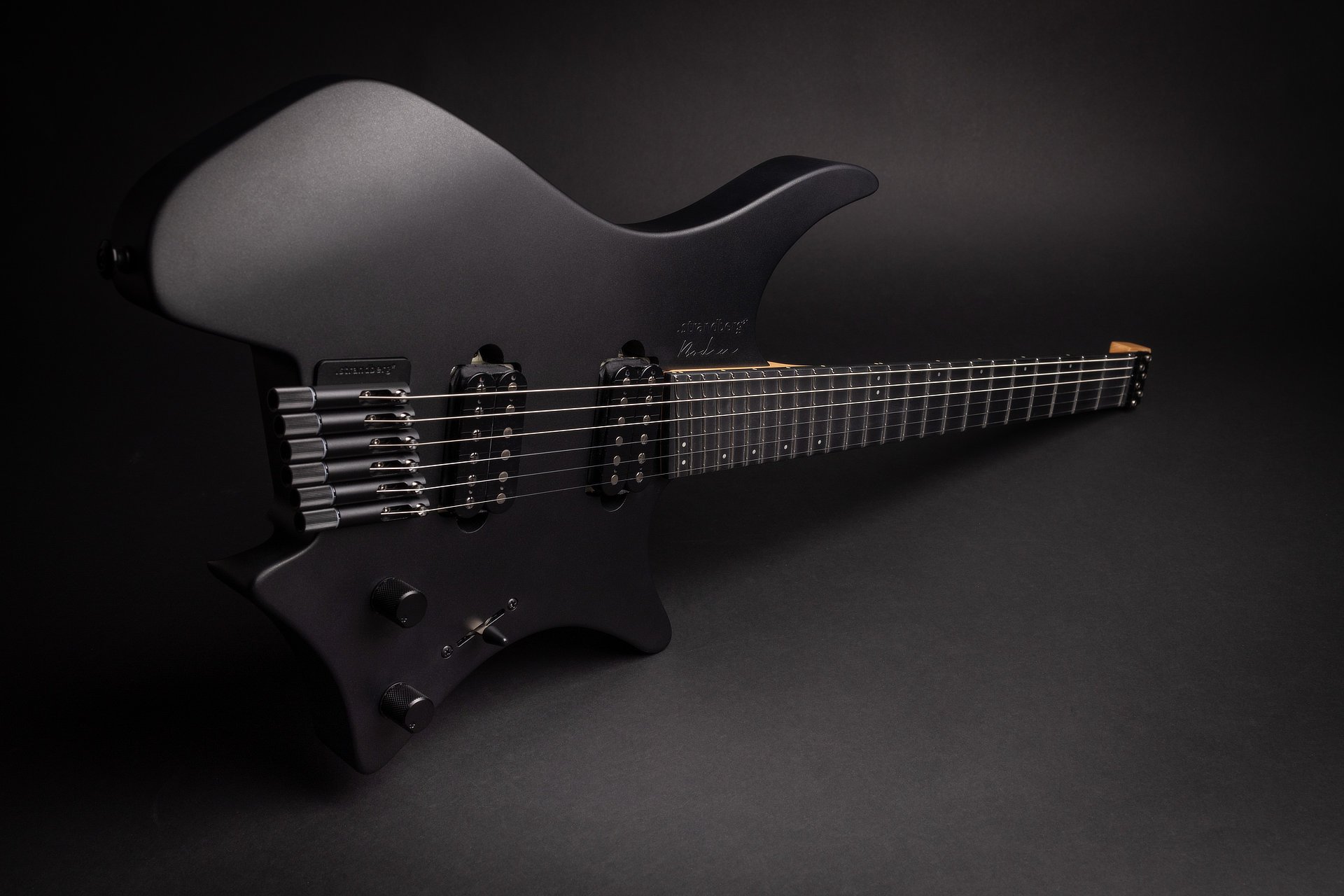 NX Concept
Learn more about the all new NX concept
Read More