With his new Sälen NX 6 Tremolo signature guitar finally being available to the public, .strandberg* signature artist Plini sat down to discuss the ins and outs of his latest model and what makes it unique.
Congratulations on your new signature Sälen model, Plini! First and foremost, what made you want a signature Sälen to begin with?
When I first saw the Sälen model, I was immediately drawn to the body shape. I was talking to Ola about what we could do to the existing Sälen to make it have more unique features, so being the greedy person that I am, I told Ola that I needed one.
What makes this new model different than your signature Boden?
Compared to my signature Boden, the Sälen, first and foremost, has a different body shape. It's got a delightful curve here, and just a volume knob because as you've probably heard before, I hate tone knobs because they get in the way and I want all tone all the time. It's also the first Sälen model to have a whammy bar!

Tonally speaking, what kinds of sounds were you looking for when designing this guitar?
What I love about this guitar is that I can get all those super twangy, single-coil neck sounds but then go to like a high-gain bridge sound, all on the one guitar which has been super fun to have especially on tour. It was kind of a way to have everything I wanted in a guitar all come together. The pickup configuration is my signature bridge pickup and then a Suhr neck pickup, and the configuration is a simple 3-way. Single-coil, split (which is the neck and the outer coil, so it's hum-canceling), and then the bridge pickup.
Can you walk us through the specs?
So this one's got a bolt-on neck with the new sculpted heel joint design. The body is chambered Mahogany and the neck is Mahagony as well with carbon fiber reinforcements. A 24-fret Richlite fretboard with the "moon", which glows in the dark. Very important. Something that's been really cool as we've developed signature models over the years is they come with stuff that I don't even realize is new. Like I got this a few days ago, and it's got the first time I've seen a whammy bar that you can pop out instead of wind in.
I'm not a particularly spec-loving guitarist. I just play the thing that makes me feel inspired. So it's nice to know that in the background, Ola and the team are constantly developing little things with the guitars so it's always better and better. I've been playing .strandberg* guitars for almost 9 years and I haven't played anything I've liked more in those 9 years.
Sälen NX 6 Tremolo Plini Edition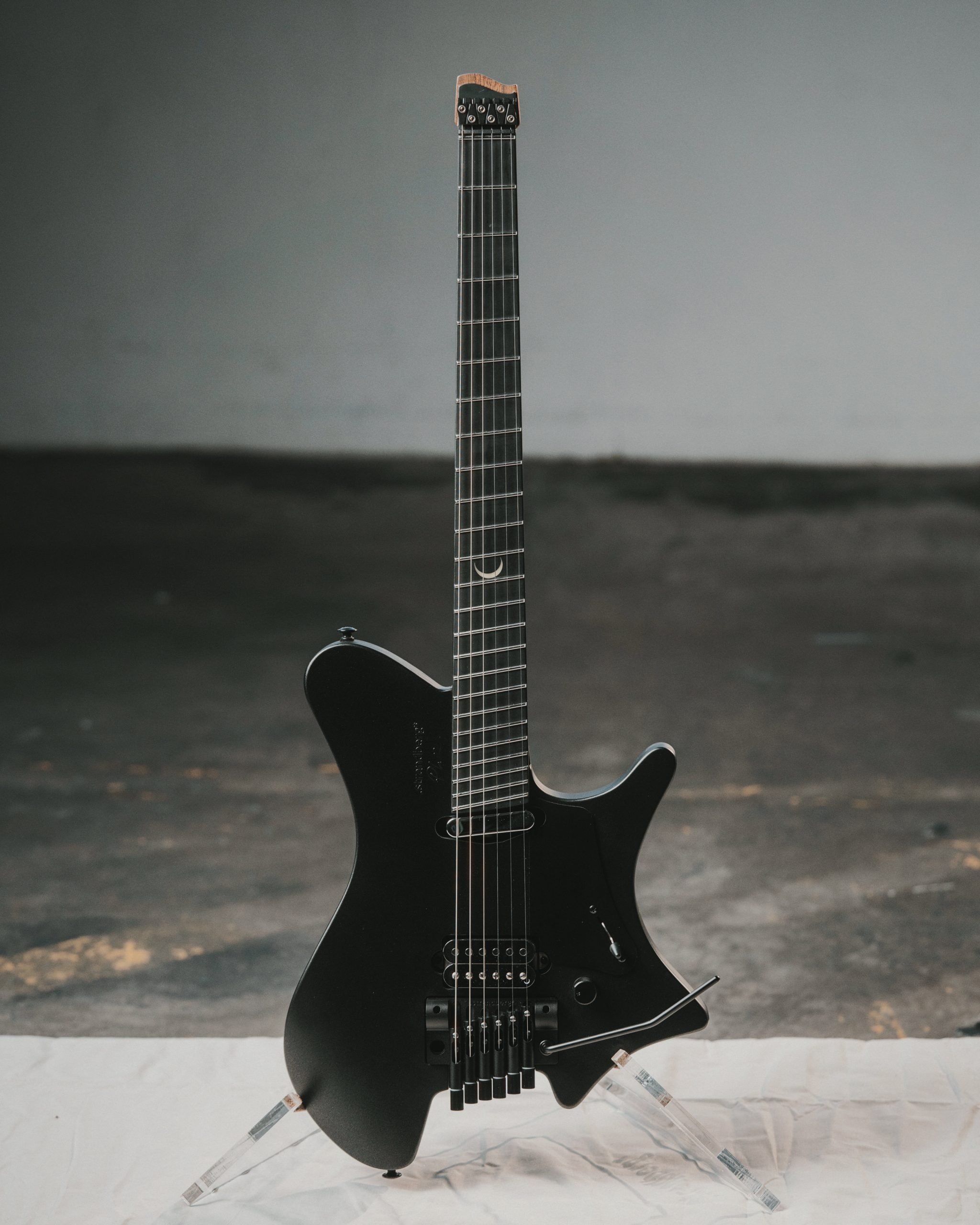 Follow Plini on Instagram, YouTube, Facebook, and his official website for future releases and upcoming tour dates.