Strandberg Spark is a creative community where anyone can join and participate in creative content challenges. Prizes were given away to the best content creators based on originality and creativity.
Since the beginning of the group two years ago, we've seen incredible engagement, creativity and community develop out of Spark. As a result, Strandberg has decided to make Spark the official Strandberg community! In celebration of this event, we'd like to do a creative contest to Spark your creative side!
The contest is to see how creatively you can place our provided cut-out template to create a 'custom' Boden art piece. The most creative/original entry will be invited to join us with a friend at NAMM 2020* or receive a Gift card to the Strandberg online store valued at USD/EUR100**. A runner-up will also be invited to join NAMM 2020* or receive a Gift card to the Strandberg online store valued at USD/EUR50**.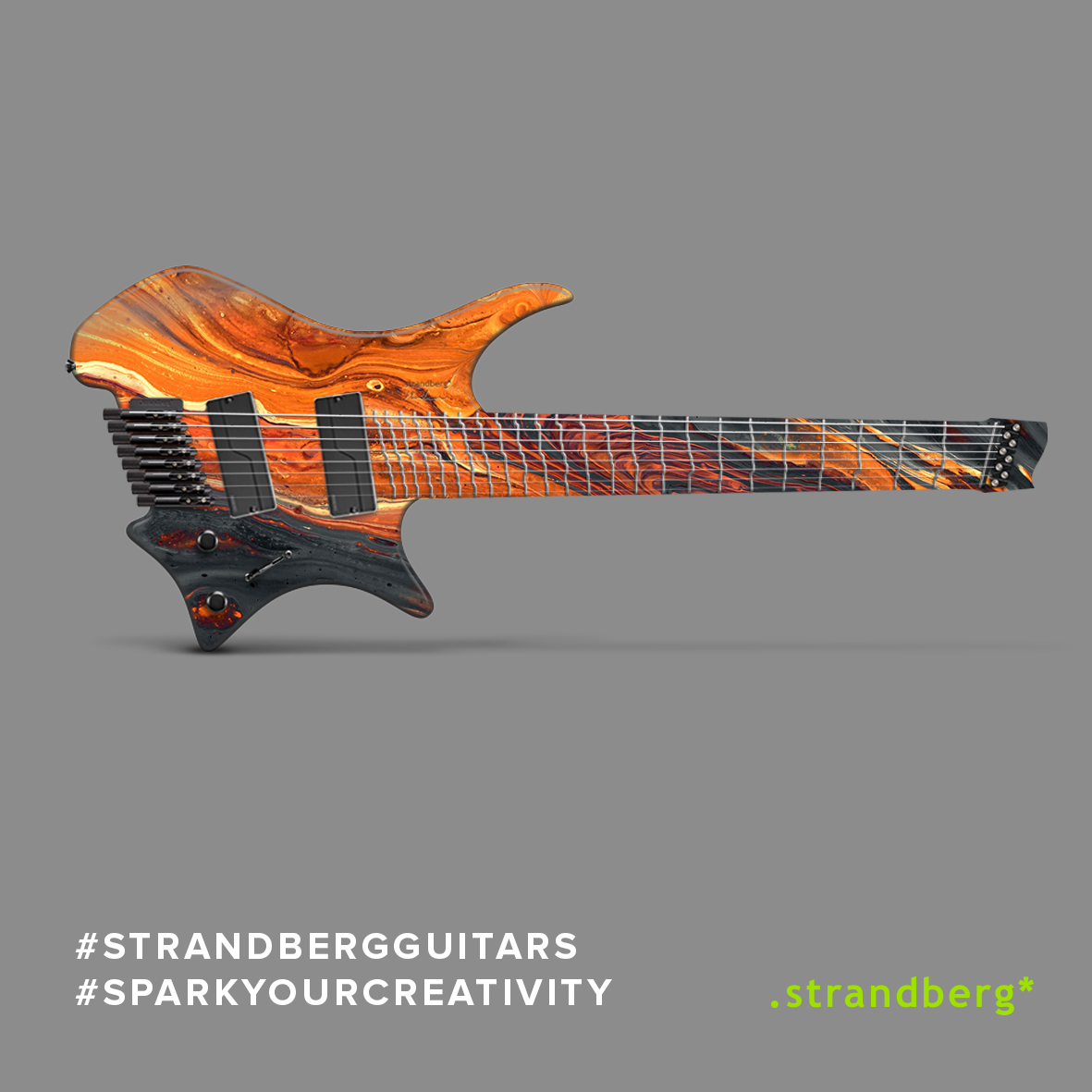 Rules/Instructions
No purchase is necessary – simply join the Spark group here: https://www.facebook.com/groups/strandbergspark/
Print the cut-out template, cut out the shape, and place based on the most creative spot you can find; it can be on a wooden surface, a door, clothing, anything you can think of! (Optional digital challenge: download the .png file from the link in our bio and use image editing software to create your contribution.)
Snap a photo of the template and post on your social media and the Spark group using the hashtags #strandbergguitars #goheadless #sparkyourcreativity and #strandbergspark
Entries must be posted on or before 31 December 2019; winners will be announced in the Spark group on 3 January, 2020.
Have fun! We can't wait to see what you all come up with, happy Sparking!
* Terms & Conditions: Winner must be 18 years or older. Note that Strandberg does not pay for any travel/airfare/hotel related expenses. To join us at NAMM, a valid e-mail address and name as printed on government issued ID is required. This information needs to be communicated to Strandberg no later than 4 January 2020, so make sure to monitor the Spark group for the winner announcement to qualify.
**Gift Card prize Terms & Conditions: Gift cards can be redeemed to valid shipping destinations in the strandbergguitars.com online store only. For orders of a value of less than USD/EUR500, the first prize will be limited to 20% discount and runner-up prize limited to 10% discount.
Right click to save and open in your favourite image editing software of choosing, apply the texture behind the image.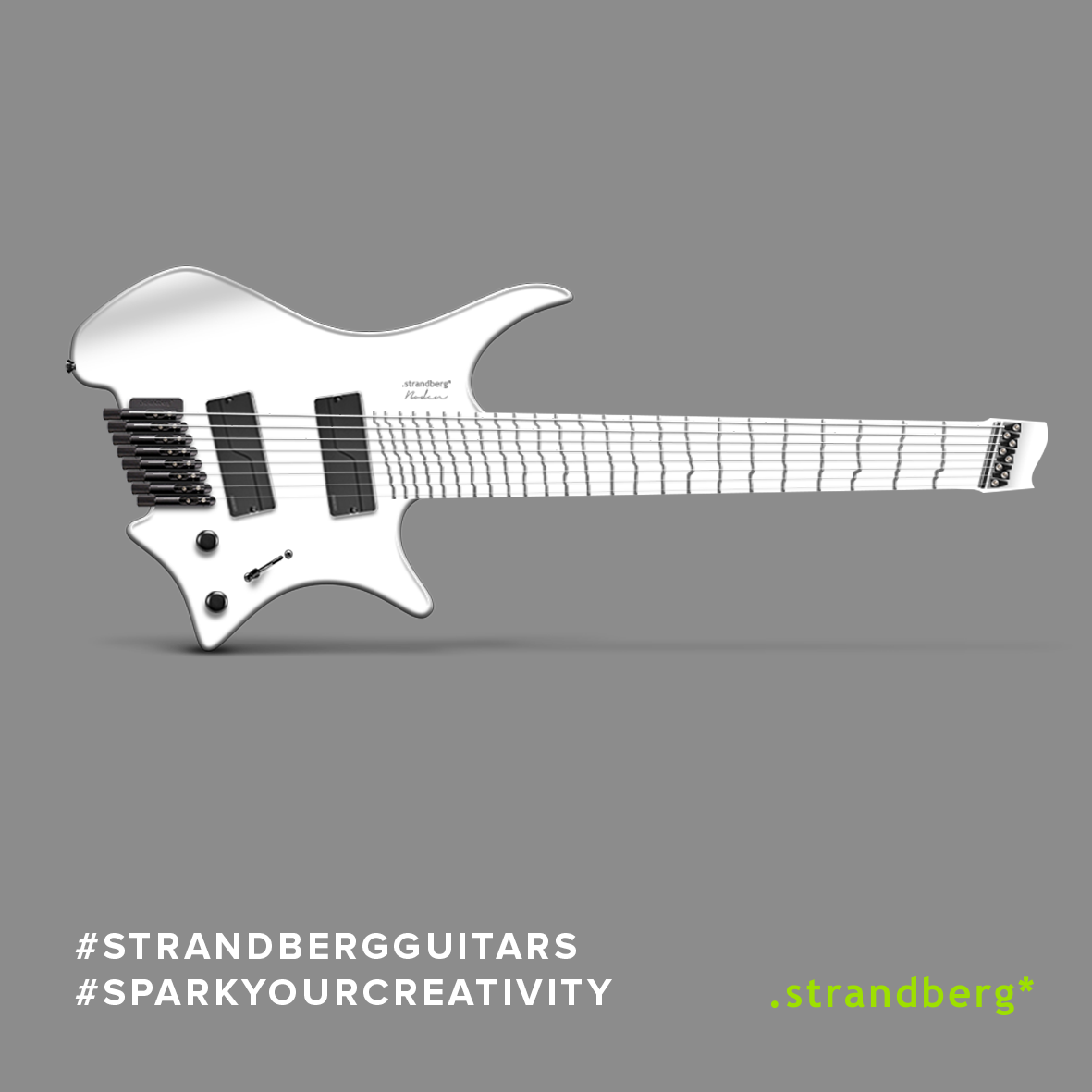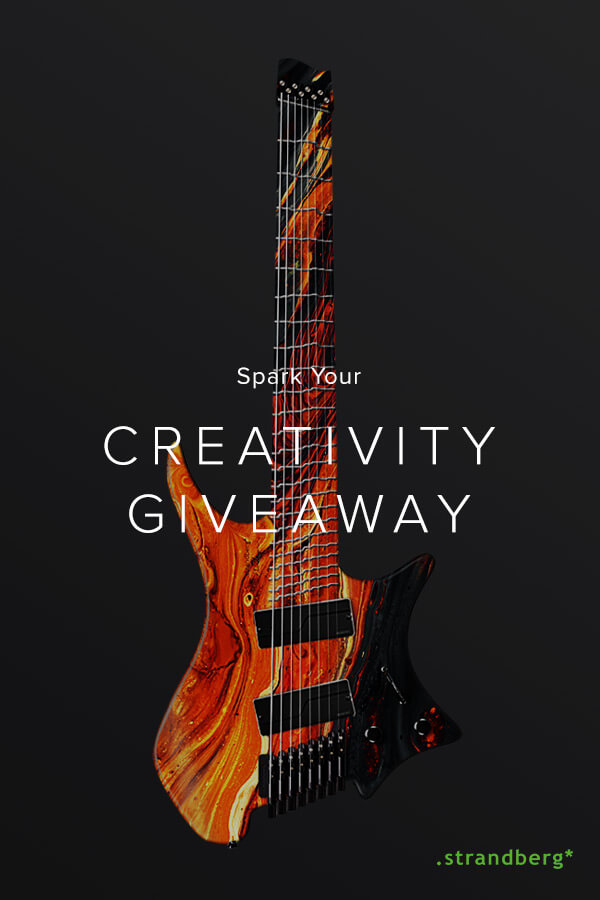 Pin this image to save this article.