With Season #3 of SPARK recently kicking off with a bang, we're excited to present a few of our favorite submissions from the previous round of topics!
#MusicIsEverywhere: "Who of you remembers Plini's bird picture that he turned into music? A beautiful experiment that we also want to see from you. Take a picture of a pattern in your environment and make music out of it. Whether birds on the wire, people on the crosswalk, or noodles in the soup… you can find music everywhere."
#BicycleDay: "June 3rd was World Bicycle Day. And if Ola likes to ride a bike, then we do too! Grab your guitar, get on your bike, and get out of the city (or into the city if you live in the country). Show us the best photos and videos with you, your guitars, and your bikes. And if you don't have a bicycle of your own, get creative. ;)"

Dirk Brinker – #MusicIsEverywhere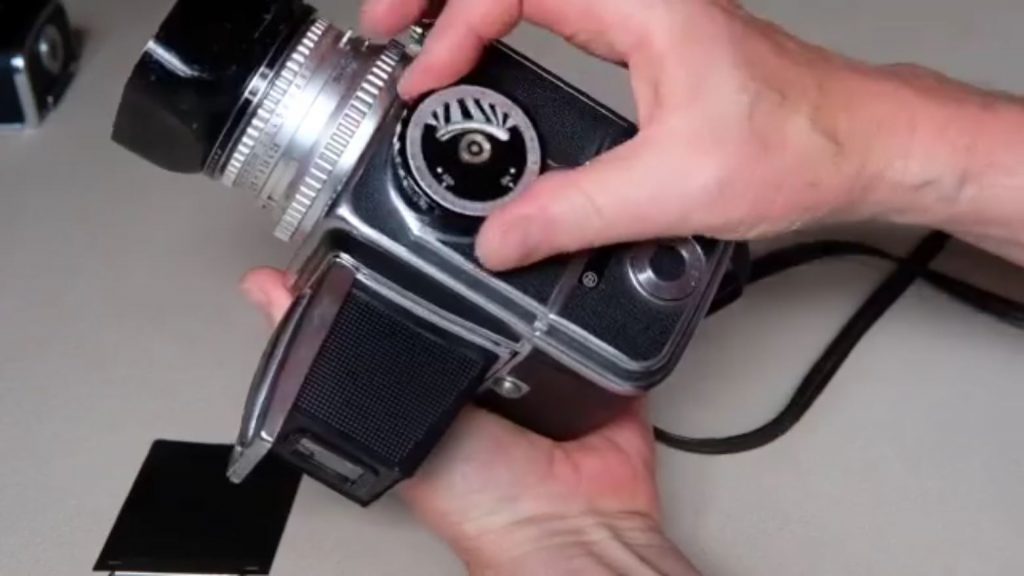 As part of the #MusicIsEverywhere topic, previous SPARK Season winner Dirk Brinker submitted this incredibly unique song using only sounds produced by his vintage camera! From the opening and closing of the screen doors to the whirling sounds of it taking a photo, Dirk was able to capture some great audio samples and turn them into highly-infections grooves.
From Dirk:
"Let's have a big hand for Victor Hasselblad (Göteborg, Sweden) who constructed a great camera with beautiful sounds! I took the sounds to create a little piece of music. I talk about the camera in the first part of the video. The piece of music comes in the second part of the movie. PS: I need to find another place for my Boden Fusion when winter comes and the heat is turned on again. Just in case you wonder."
You can hear Dirk's submission in full here.
Dustin Kneidl– #MusicIsEverywhere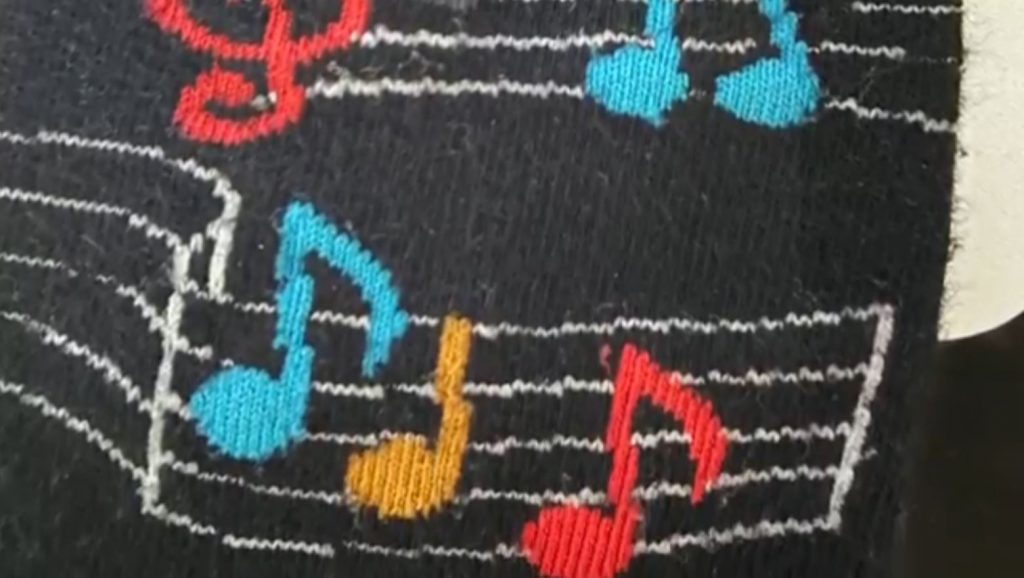 Another #MusicIsEverywhere submission, Dustin Kneidl created this magical song using notes from what appears to be a pair of musical socks. The design on the socks not only includes a few notes on a staff, but a treble clef as well, meaning Dustin was able to figure out the pitches and use his creative problem-solving to evolve them into an actual composition!
From Dustin:
"#musiciseverywhere… Especially in my dirty laundry."
You can listen to Dustin's masterpiece in full here.
MobileLandian Kenshit– #MusicIsEverywhere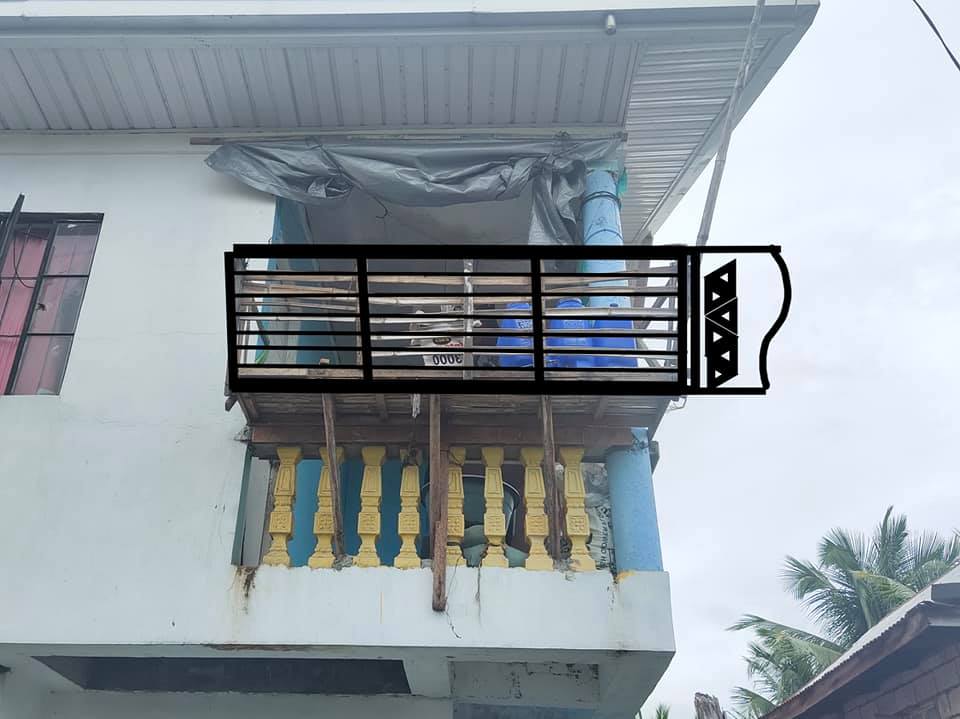 MobileLandian Kenshit submitted a video of himself playing a song on his guitar using only the first three frets, inspired by a wooden balcony he saw outside as part of the #MusicIsEverywhere topic. A seemingly ordinary shape outside can lead to some great things — all it takes is a creative mind and a willingness to look at things in a different way!
From MobileLandian:
"This morning, I saw a hanging bench made from bamboo on a balcony and thought about a guitar neck/fretboard. Since it's only 3 frets, I told myself to record a song that is played or can be played using the first 3 frets. And the song I chose was "One Day" by Matisyahu because I love the meaning and the melody. Tonight when I came home and decided to record the song, my niece came inside the room playing with her toys. When I reached the chorus, I was surprised that she sang along with me. So, I recorded it, because I want her to be in my video and found it cute and adorable. One day when she grows up, I will show her this video and see her reaction. ?"
You can hear his full song here.
Dirk Brinker – #MusicIsEverywhere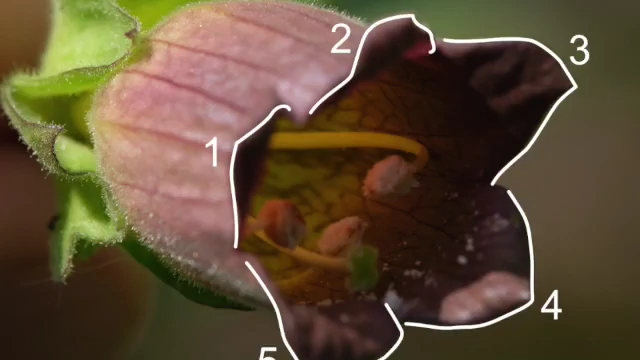 Another fantastic creation from Dirk, he submitted yet another wonderful rhymic piece, but this time inspired by a blossom of deadly nightshade! We'll let him explain the method to his madness below.
From Dirk:
"I saw the blossoms of deadly nightshades (belladonna) the other day in the woods and took pictures. I saw: 1 Pistil and 3 Stamen(s?) surrounded by 5 petals. From a rhythmical view, this would be 1 in 3 in 5. 1 in 3 is easy, but 3 in 5? I drew a graphic on a paper how this had to fit together. I thought the easiest way for me to play that rhythm (with a bit of a melody) would be on my Kamalen Ngoni or Donson Ngoni. A hunter's harp. Tuning: A minor pentatonic. On the "1", 2 strings are struck at the same time. 1,2,3 with the left hand, 1,2,3,4,5 with the right hand. I made a video of it and added 2 electric guitars (Boden Fusion) and a bass (Boden Fretless) to the soundtrack. I just played what came to my mind. Some rhythm with the first guitar take. A simple bassline which I think fits nicely and a very simple descending line with a distorted guitar. Oh yes, and some birds joined in again. I had an open window while playing. I'm not happy with the overall sound, but I preferred a live take instead of putting it all together in the DAW for this special video. The sound of the donsonNgoni is hard to handle, it can be a bit blurry, and it was recorded with the camera mike. A rattling sound comes from the "sesse" which is attached on top of the neck. It's a piece of tin with metal rings that vibrate when you hit a string. Most Westerners don't like that sound, but I didn't want to miss it."
You can listen to Dirk's full piece here.
.strandberg* SPARK is the official Facebook group of .strandberg* Guitars, dedicated to finding new ways to be creative via prompts that are announced every two weeks. You can learn more about SPARK and join the community here.