The SPARK community showed new sides of their creativity during the past two weeks exploring the following Season 2.4 topics:
#Advertising: Show us what a .strandberg* advertisement would have to look like to make you urgently buy (another) .strandberg*! What ads would fit nicely under the .strandberg* pillars of ergonomics and innovation? Whether newspaper ad, TV spot, or city light poster, be creative!
#Riffify: Put the audio of your favorite video to music… with your guitar! Whether it's "I am your father" by good ol' tin can Darth or the Teletubbies. What would they sound like if their vocal chords were your guitars? Need some inspiration? Check out the master of Riffify.
Here are some of our favorite submissions from Season 2.4!
Jón Þór Sigurleifsson – #Riffify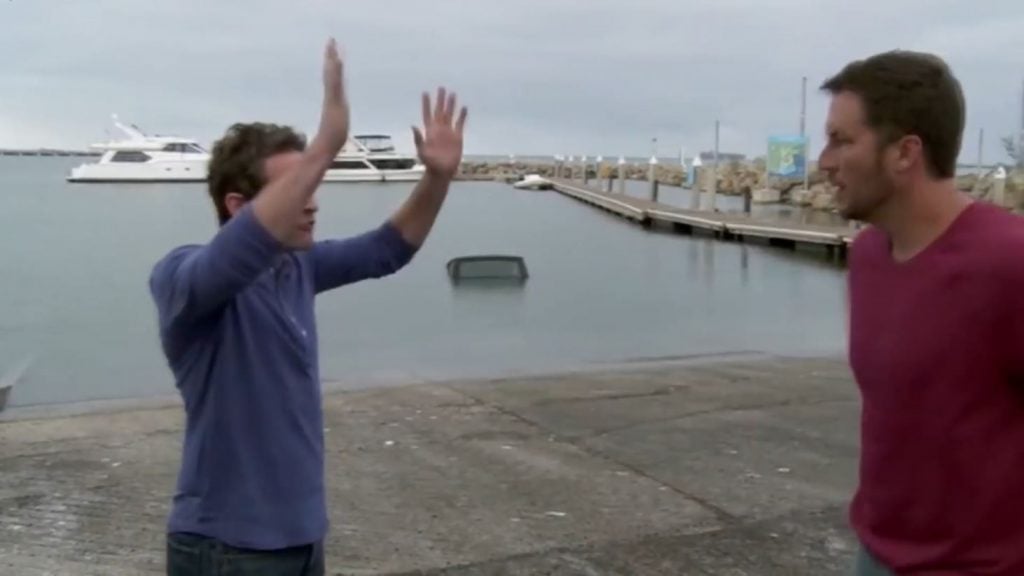 Jón Þór Sigurleifsson created this wonderful metal Riffified version of this classic It's Always Sunny In Philadelphia scene that many of you are probably already familiar with.
From Jón:
"It's Always Sunny in Philadelphia is one of my all time favourite shows so I had to riffify something from it. It was hard choosing one scene but my friend requested this one and it turned out to be a perfect candidate. Really enjoying this topic to be honest. Probably gonna do more of these alongside other promotional stuff for my album when it's ready. Seems like a good addition to other social content to keep a band page active and interesting between singles, playthroughs and album releases."
You can watch his SPARK submission here.
Oliver Christian – #Advertising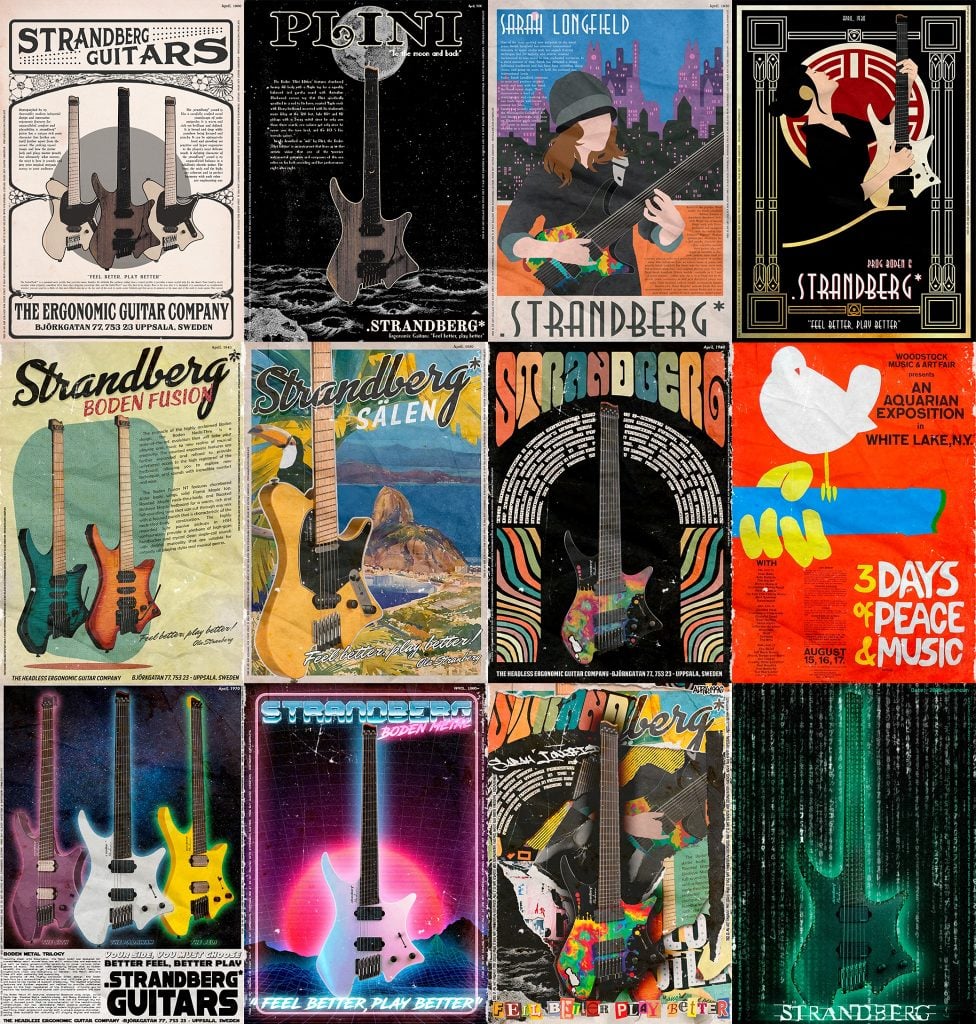 The talented Oliver Christian submitted several .strandberg*-themed advertisements of varying styles and themes as part of the #Advertising topic! From retro and psychadelic to modern and futuristic, these are just a handful of our favorite pieces. You can see the rest of his creations here.
Julie Durbin – #Advertising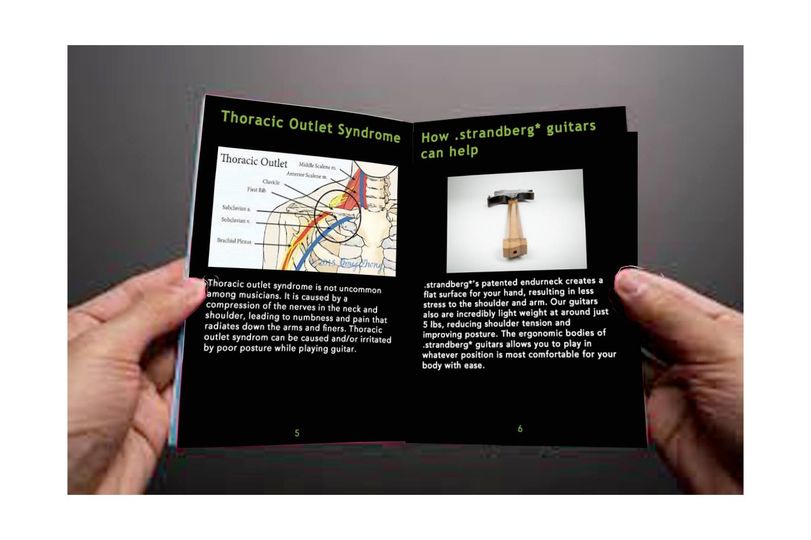 Julie Durbin created this outline of a .strandberg* informational booklet as part of the #Advertising topic. We're always looking for fun and unique ways to show what .strandberg* instruments are all about, and this might be one of the best ways to go about it!
From Julie:
"I would love to see informational booklets from .strandberg* about the benefits of their guitars detailed through conditions it can help. I don't think Ola can give medical advice, but there could be some testimonials used as anecdotal evidence for ways the ergonomics can help with certain issues.

I decided to buy my first strandberg after suffering with thoracic outlet syndrome. My strandberg helps me play guitar more comfortably, with less pain, and for much longer than any of my other guitars. That's a huge win in my book! And if I had seen literature earlier that it could help with that, I would have sprung on the guitar even sooner! I'm sure there's a bunch of curious potential customers struggling with back/shoulder/wrist/hand pain and something like this could be the decision maker for actually buying the guitar."
You can learn more about Julie's SPARK submission here.
Martyn Lopez – #Riffify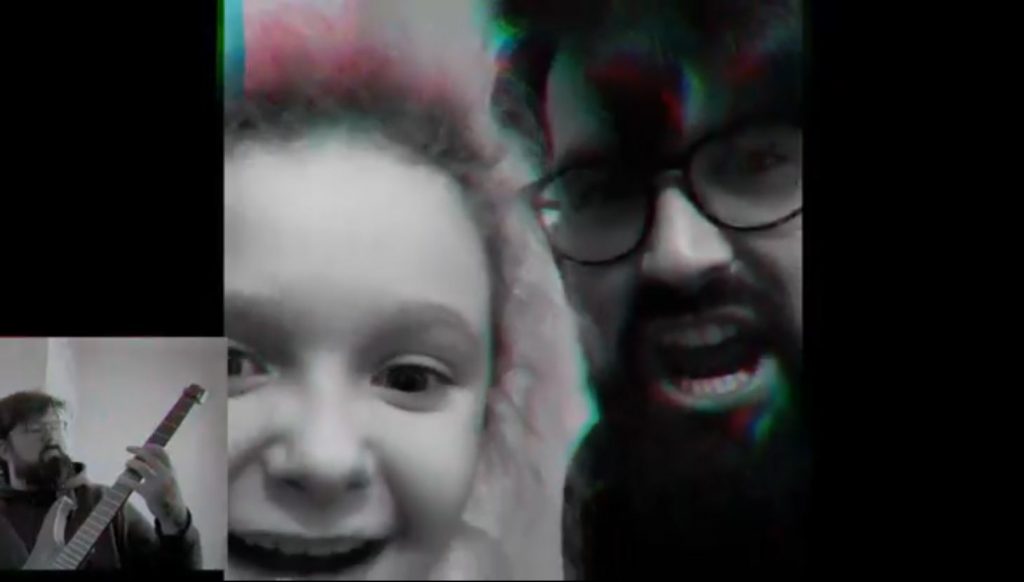 Martyn Lopez has clearly been raising his daughter right and created this riffified version of a time when they were learning "metal vocals" for the #riffify topic! A fun and wholesome memory that will live on as an extreme thrash tune!
From Martyn:
"Throwback to 2018 when my daughter and I were having a great laugh learning 'metal vocals'. This cherished and hilarious memory of mine has now been riffified! ???"
You can watch Martyn's SPARK submission here.
James Dawes – #Advertising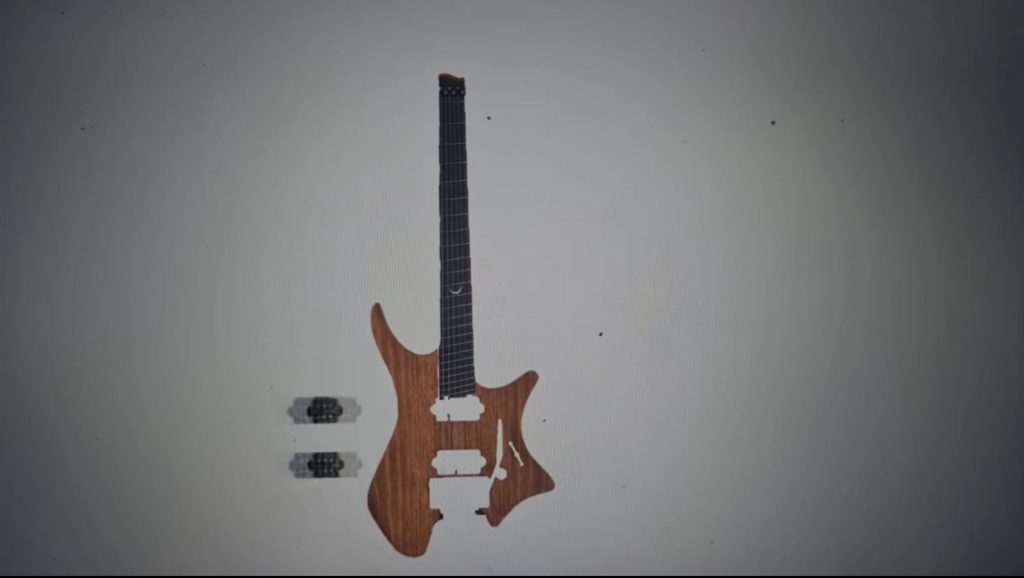 James Dawes submitted this simple-yet-effective breakdown video that shows the assembly of a .strandberg* guitar! Will a more polished commercial version of this happen in the future? Only time will tell!
From James:
"This isn't the best mockup in the world ? but it'd be awesome to see an advert for strandberg showing the assembly of the instrument- in the same was cars and phones come apart and fly back togever in ads! This would be an awesome way to display the work, craftsmanship and engineering that goes into a strandberg guitar."
You can watch James' SPARK submission here.
.strandberg* SPARK is the official Facebook group of .strandberg* Guitars, dedicated to finding new ways to be creative via prompts that are announced every two weeks. You can learn more about SPARK and join the community here.