In a very short period of time, Liso Lee has a come a long way from Korea to gigging on the big stage with pop superstar Gwen Stefani. A talented guitarist with a hard work ethic and unbridled enthusiasm to learn and thrive in new environments, Liso is living the dream of a successful professional musician in the hyper competitive pop music scene – touring the world and performing at Gwen Stefani's Las Vegas residency shows.
Q: When did you start playing the guitar and what inspired you to stay with it to become a professional? Who were some of your favorite players when you started?
I started playing guitar in high school. When I first started playing, I was into heavy rock like Judas Priest, Marilyn Manson and Pantera. As I prepared for university, I got immersed in the blues and players such as Wes Montgomery, Kenny Burrell, Jimi Hendrix and Jeff Beck. I never thought of having a professional career in the US. I just really liked playing then.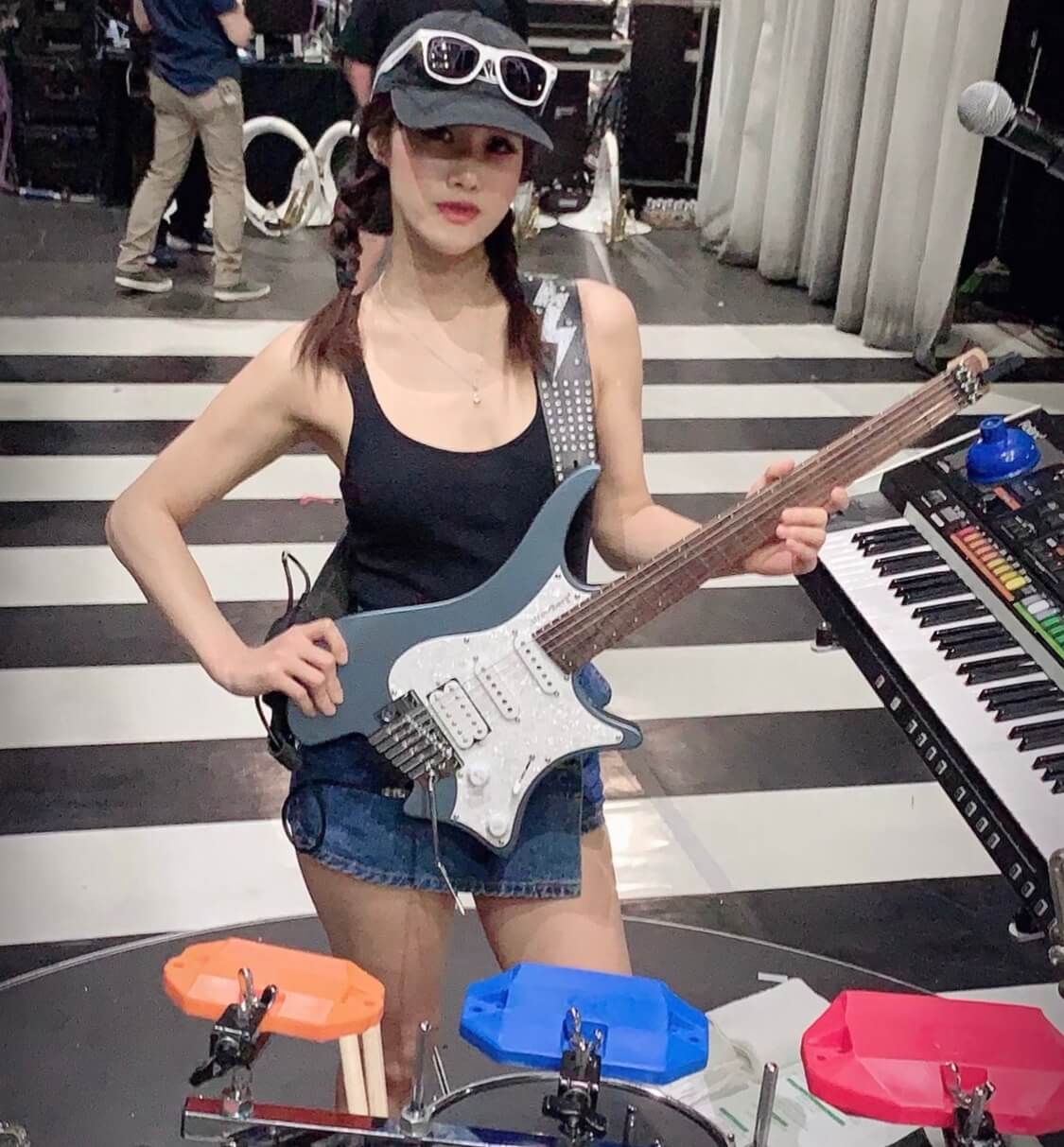 Q. Korea seems like an unlikely country to develop a talented electric guitar player, especially a female player. How did you deal with the culture and the social environment to develop as a player?
Korea is a small country, so it is true that there were not as many opportunities as opposed to the U.S. But, just like in any other country, opportunities arise when you put in the hard work. I dreamed of playing on the big stage and it helped that I pursued that dream while growing up in Korea.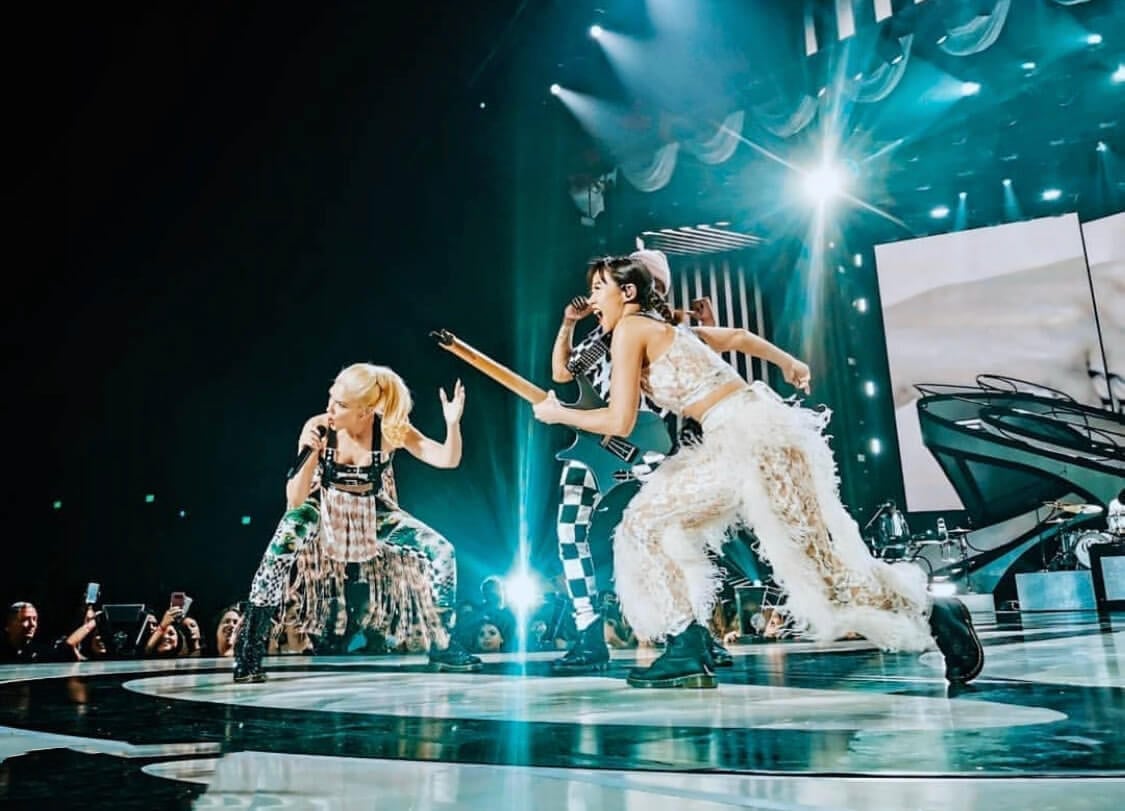 Q. How were you able to move to the US and adjust to the highly competitive music scene of Los Angeles? Was the transition difficult?
I arrived in the US as a student and I couldn't speak a word of English. I wasn't in a situation where I can work so I focused on my studies and wanted to see what I can eventually do. Fortunately, I got the CeeLo Green gig right after graduation.
Q. What was your time at Musician's Institute like and what do you feel were the most important things you learned there?
MI has students from all over the world and everyone was an individual with his or her particular talents. What I found to be the most beneficial and enjoyable was being open-minded and respecting each other's strengths.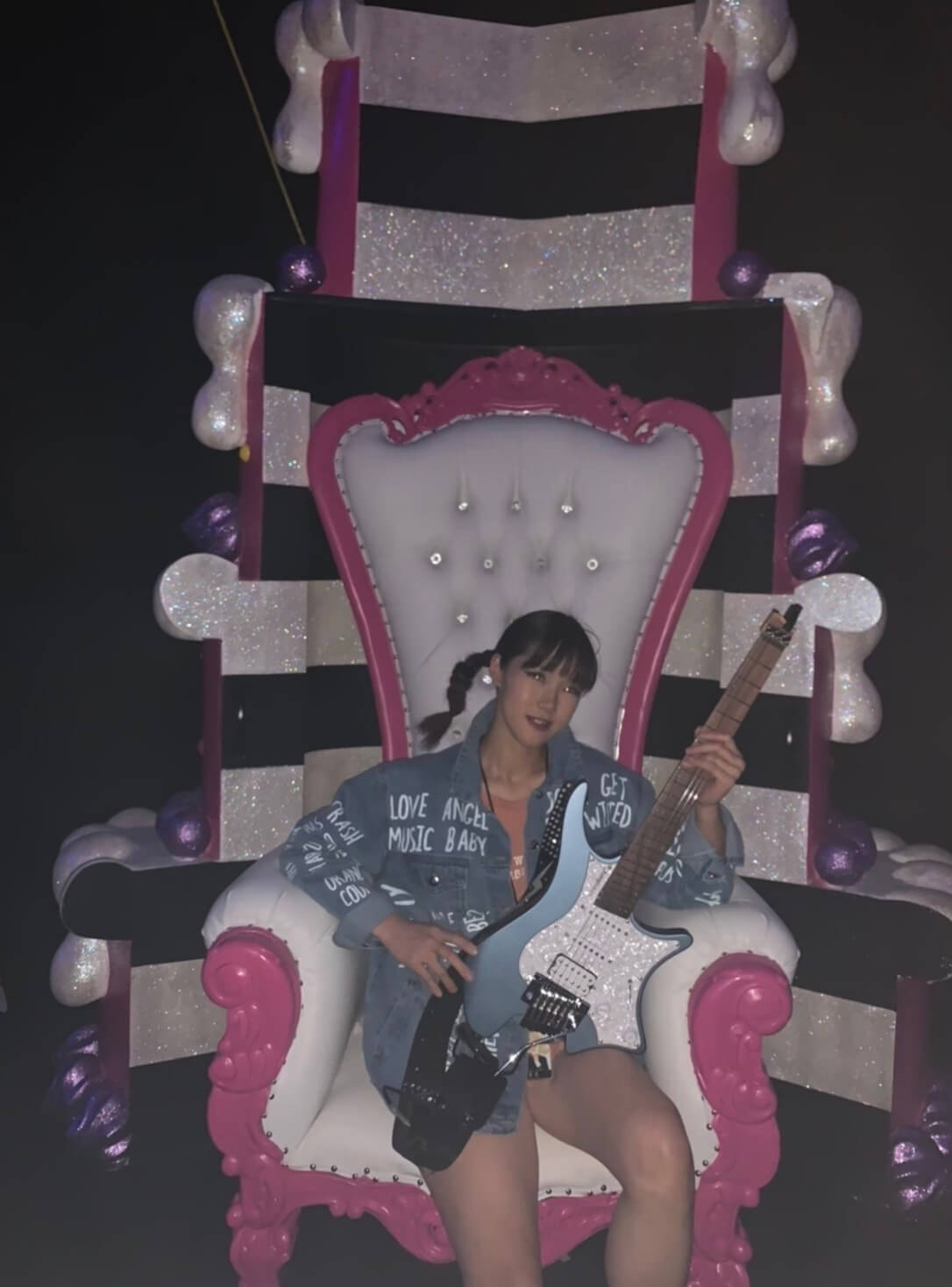 Q. Please tell us about how you became the guitarist in Gwen Stefani's band. It must have been an exciting journey.
I got a call from DNCE guitarist "Jinjoo" and she asked me what my schedule looked like. She referred me to Gwen Stefani's MD (music director) for an audition which I got!!
Q. Judging by the gear you use, you seem to be very demanding about quality and the sounds you get. What are the ideal sounds you envision and like to hear?
Sound is a personal and subjective matter, so I try to focus on getting the right sound that is the most expressive for the type of music that is being played. If I had the chance I'd love to play for Pink Floyd or Daft Punk on the big stage.
Q. You use the .strandberg* Classic 6 Tremolo for some portions of the Gwen Stefani shows. What are your thoughts about the instrument?
I use the .strandberg* Classic 6 Tremolo for the Gwen Stefani Las Vegas Residency shows. It's very light with a small body so it's perfect for running around the stage. And, of course, it sounds great. I love it.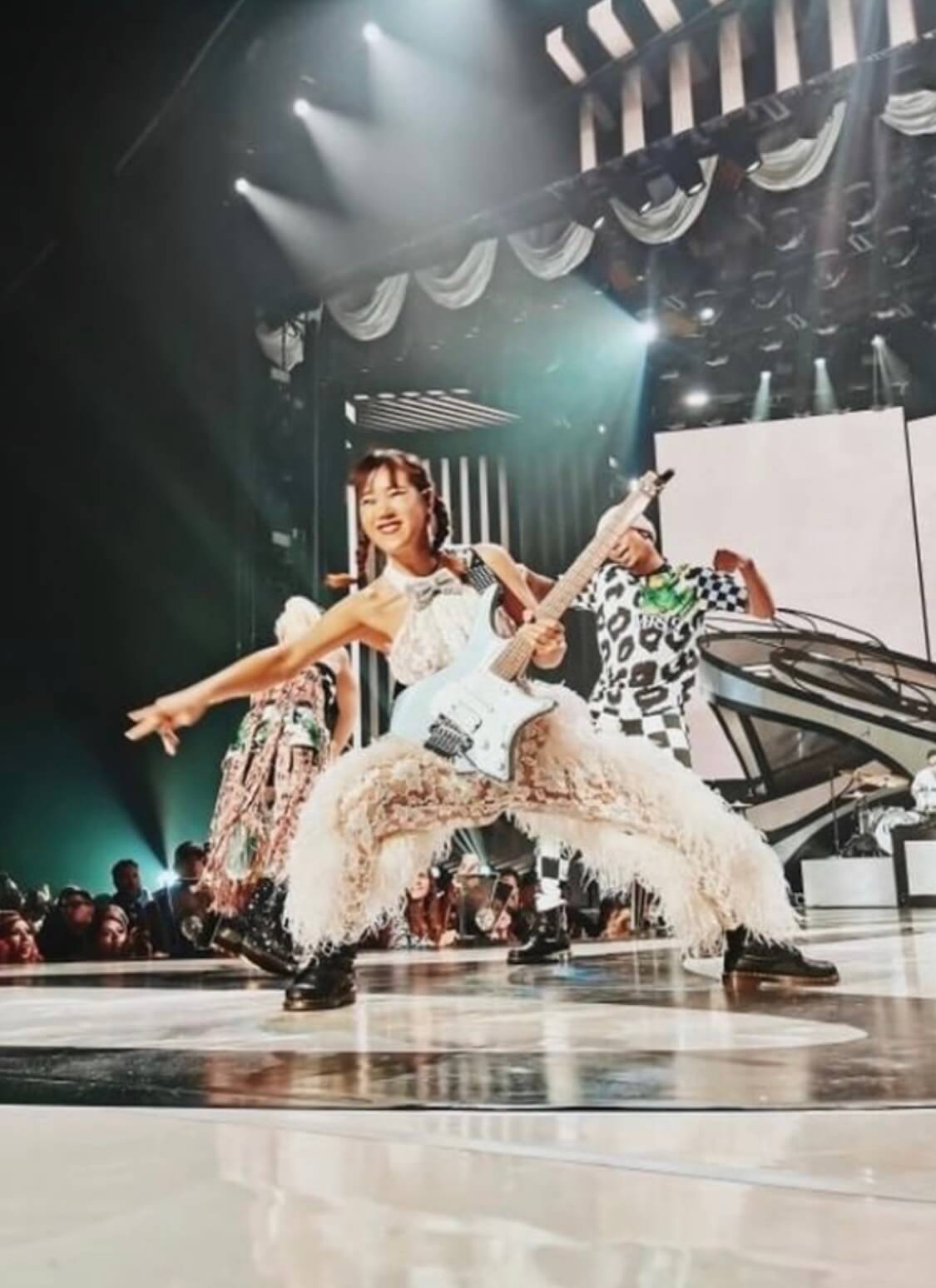 Q. What are your typical Gwen Stefani show days like in terms of preparation? What are some of the processes involved in such large shows that are different from small ensemble gigs?
For the Gwen Stefani Las Vegas Residency shows, the part I enjoy the most is the stage production. There are different musical parts and stage lighting work that changes for each scene which also contains a different story. It really is something you should come and experience! I really love Gwen, the band and the dancers' energy.
Q. What other plans do you have for your career? Any plans to write and record your own original tunes or form a band?
I do have some thoughts about the future. I am concretely planning what I'd like to do and where I want to go over the next decade but, for now, that's a secret. My ultimate goal is to make choices that I will not regret later in life and which will make me happy. Peace!!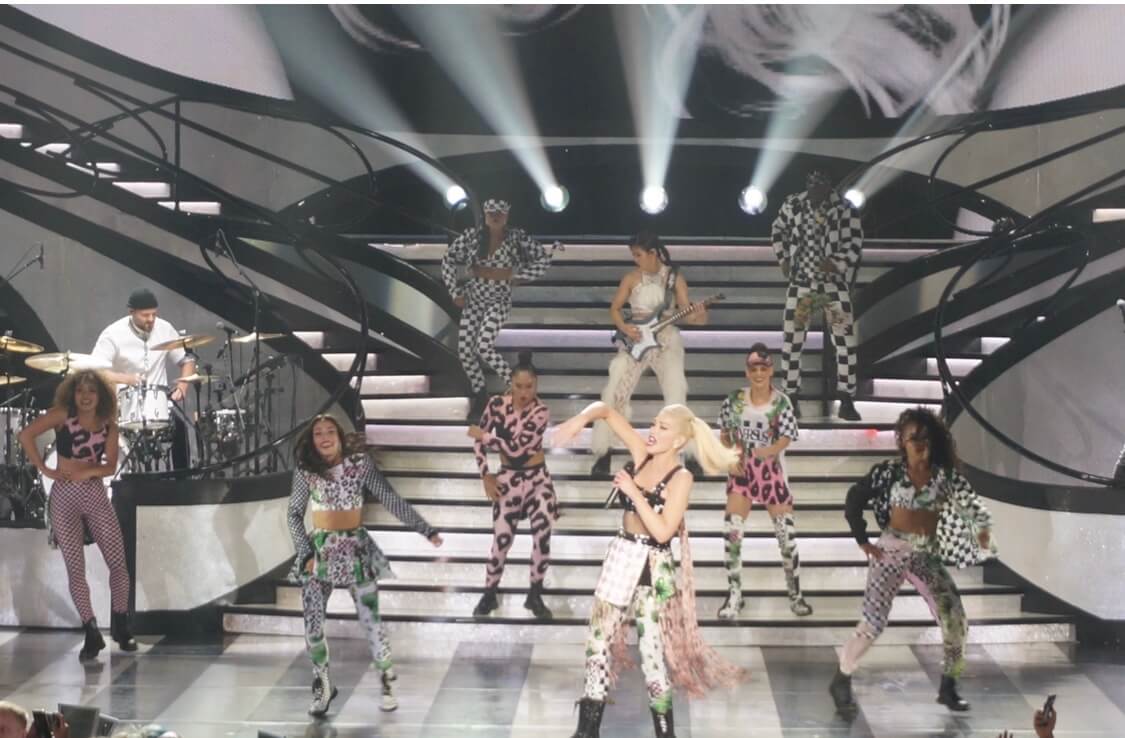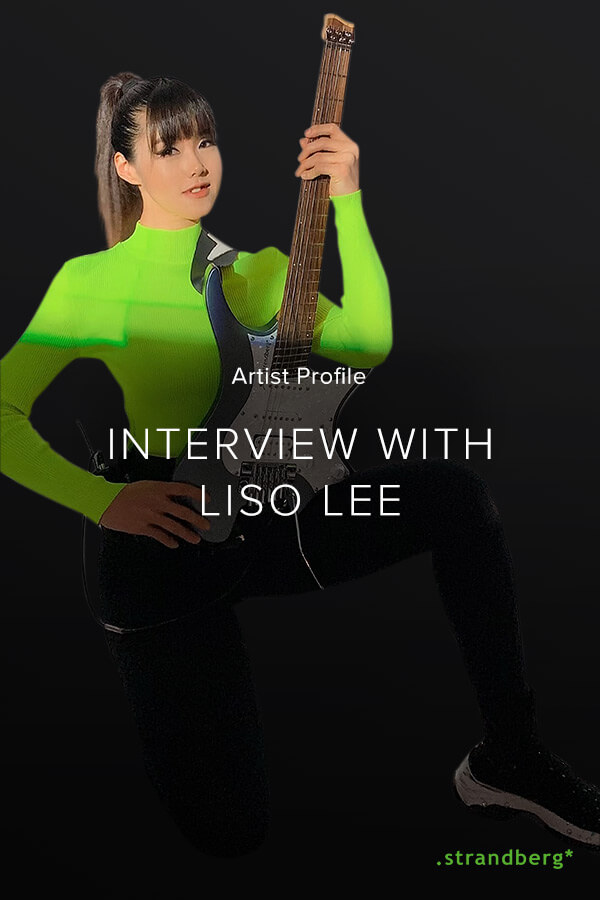 Pin this image to save this article.