As SPARK Season 4.5 marches onward, it's time again to review some of our favorites from Season 4.4: #halloween and #sustainability!
#halloween: Time to get spooky! Put on your most frightening (or fun) costume, conjure up ghosts and ghouls, get creative with jack-o-lanterns, let your sweet tooth guide you, etc.! This is Halloween!
#sustainability: How can you make something more sustainable, eco-friendly, or repurposed? Or does the word "sustain" mean anything to you in a different context?
Denis Sapegin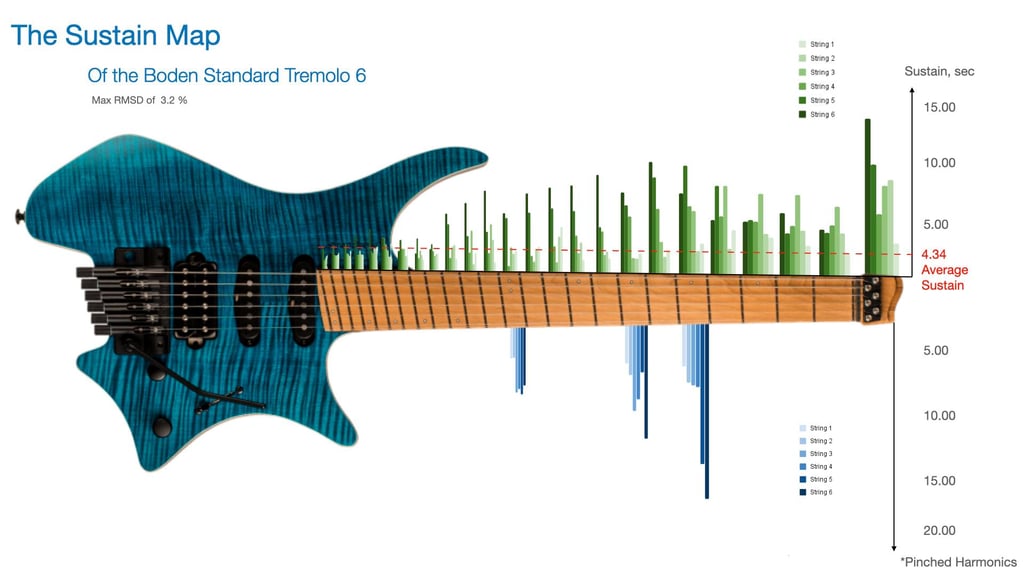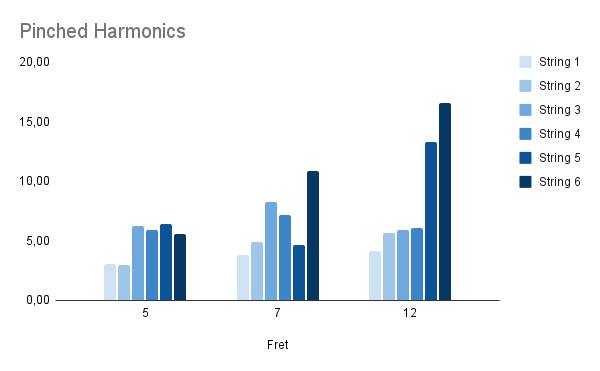 Starting things off on a strong note, Denis Sapegin took #sustainability to heart and not only measured but also graphed out the sustain of each individual note on his Boden Standard Tremolo 6! By playing each note on every fret and every string, Denis was able to record the individual length of sustain and map it out in an easy to understand way. This is truly one of the most interesting entries we've ever seen in Spark. Are you surprised by Denis' findings?
From Denis:
"Everybody talks about the sustain of the guitar. But as far as I know, nobody has ever measured it for real. I got curious and created a Sustain-map of My Boden standard tremolo 6 to uncover its true #sustainability.
I have recorded every note as a DI signal and measured its length in seconds (at least 3 times per note with pretty high accuracy characterised with a maximum root mean square deviation of 3,2%) with the Garageband.
I'm happy to share an infographic illustrating my small research. FYI The Average sustain of the note is 4.34 sec."
You can view Denis' full submission, see comments, and more on the Spark Community page here.
René Petersen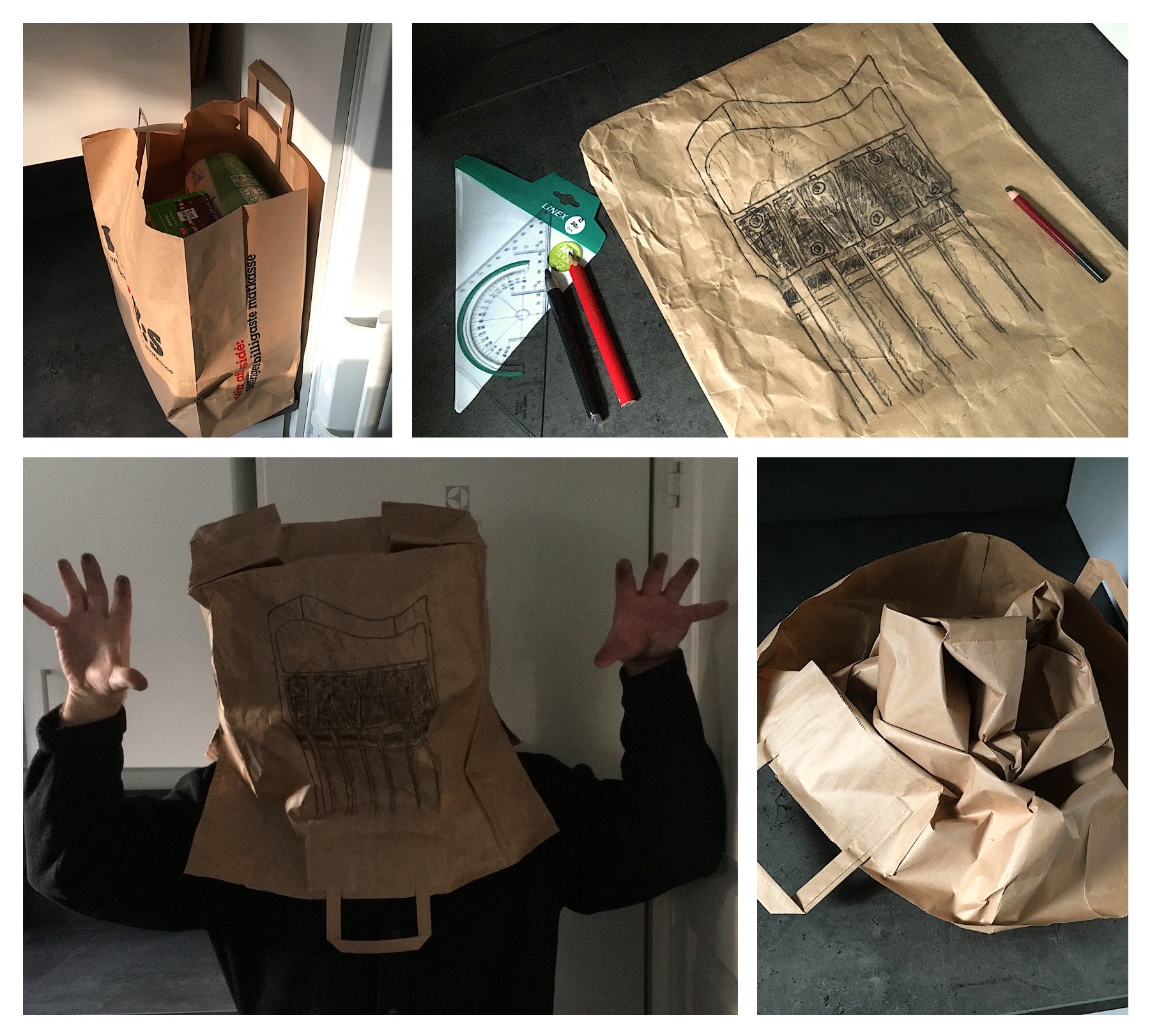 For #halloween, René Petersen got dressed as a .strandberg* "headstock" with this homemade costume made from nothing more than a paper bag and some colored pencils! The details and scale are pretty impressive on their own, but in his dedication to #goheadless, René seems to have truly lost his head!
You can view René's full submission, see comments, and more on the Spark Community page here.
Sávio Rocha Almeida
Another incredible entry from Sávio Rocha Almeida, this 3D-rendered model of a Boden design made of "sustainable" parts is nothing short of extraordinary. Featuring a tiny city atop a Boden made of buildings, forests, and oceans, Sávio has taken "sustainability" to a whole new level.
From Sávio:
"Sustain the ability to solve our environmental puzzles. The green/forest/beach areas means that .strandberg* is solving their part of the puzzle."
But wait, there's more! In addition to his #sustainability entry, Sávio also submitted the below 3D Boden renders for #halloween as well:
This ".strandbat*" was inspired by the wings of Pteropus Vampyrus (AKA, the fox bat) and according to Sávio, features an alder body, richlite top, "sound hole" with flamed maple frame + LED, a maple neck, and a richlite fretboard. This reminds us of Batman in the best possible way. Would you rock this guitar if it were to become a reality?
You can see Sávio's full entries and watch the videos he also created here.
Josip Johnny Jakopović
Another one of our favorite entries for #sustainability came from Josip Johnny Jakopović, who submitted this video of himself demonstrating the effectively infinite sustain of his guitar rig. The signal chain is his Boden Metal 6 through a Carl Martin Plexiranger, and then into a Vox AC30. Sit back and enjoy — the results speak for themselves.
See Josip's full submission, see comments, and more on the Spark Community page here.
Jason Hyde
And last but certainly not least, Jason Hyde created this fantastic Michael Myers-berg Boden mock-up for the, you guessed it, #halloween topic. The 7-string guitar features what appear to be orange Fishman pickups and matching hardware, orange neck inlay dots, and a terrifying Michael Myers graphic on the body. Truly in the spirit of Halloween!
From Jason:
"…it looks like careless Mr. Myers left his custom Boden on the front steps again. I keep telling him someone's going to snatch it, but he just won't listen. Guy isn't much of a talker, that's for sure… 🤷🏻‍♂️"
See Jason's full submission, see comments, and more on the Spark Community page here.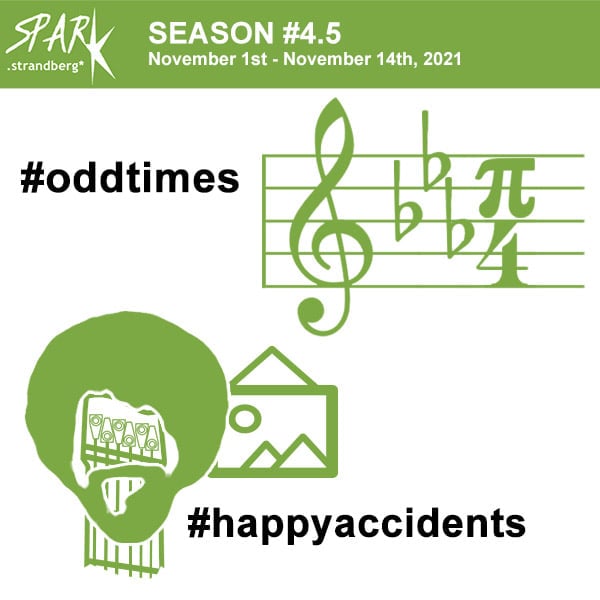 That concludes our recap of Season 4.4! We hope you enjoyed these entries as much as we did, and don't forget to submit your creations for the latest topics: #oddtimes and #happyaccidents!
.strandberg* SPARK is the official Facebook group of .strandberg* Guitars, dedicated to finding new ways to be creative via prompts that are announced every two weeks. You can learn more about SPARK and join the community here.