Built for smooth tremolo action, hyper speed, and a punchy tone
Boden Prog NX
Explore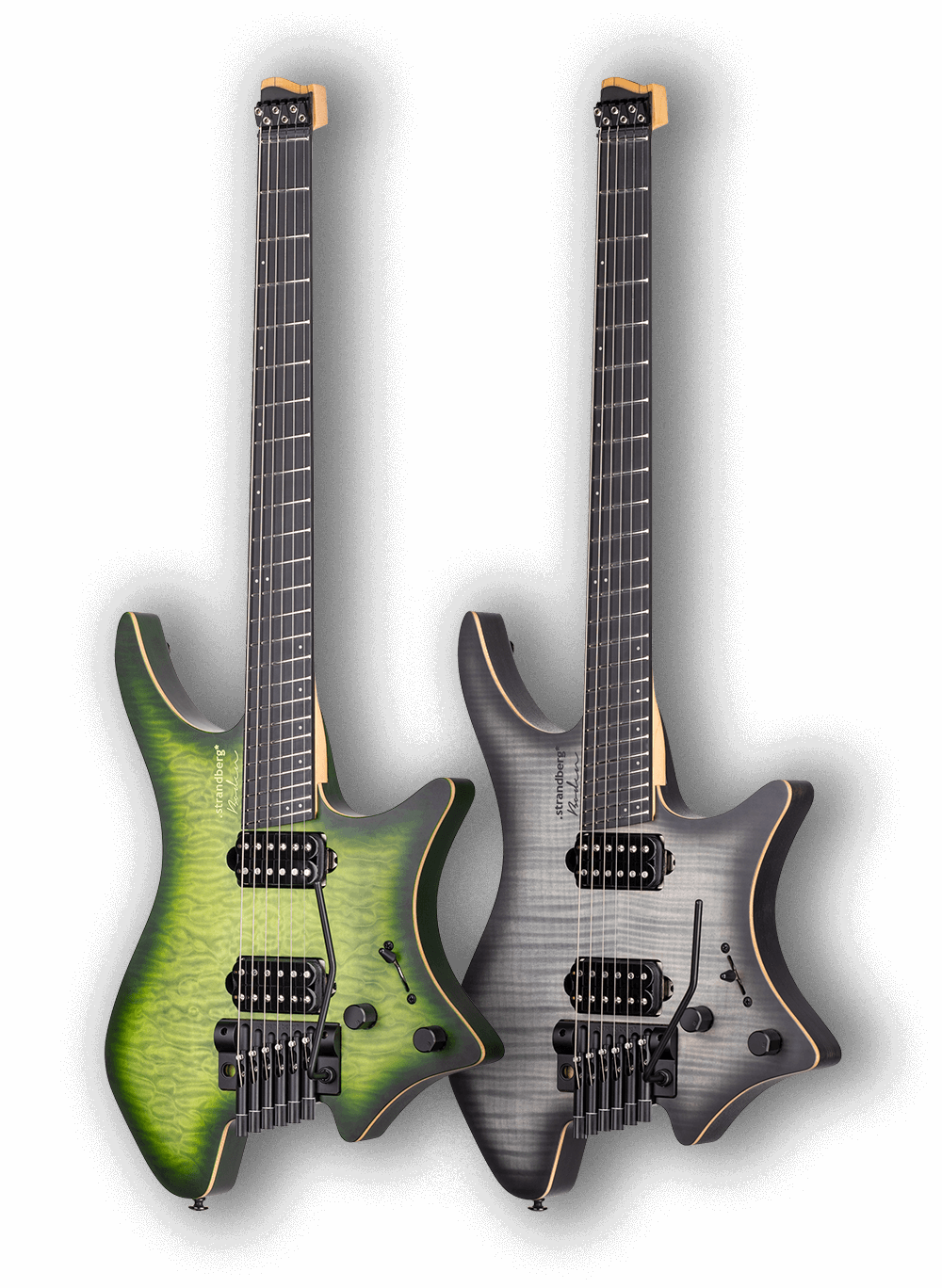 Boden
Prog
NX
Very similar to the groundbreaking Original model, the Prog NX is essentially a tremolo version with Richlite fretboard for a slicker feel and a slightly more cutting tone. Exceptionally light in weight and scientifically engineered for comfort and to reduce tension in your arms, the Prog features a chambered Swamp Ash body with solid Maple top and premium grade Flame or Quilted Maple veneer and Maple neck with Richlite fretboard for great acoustic resonance with more bite in the highs.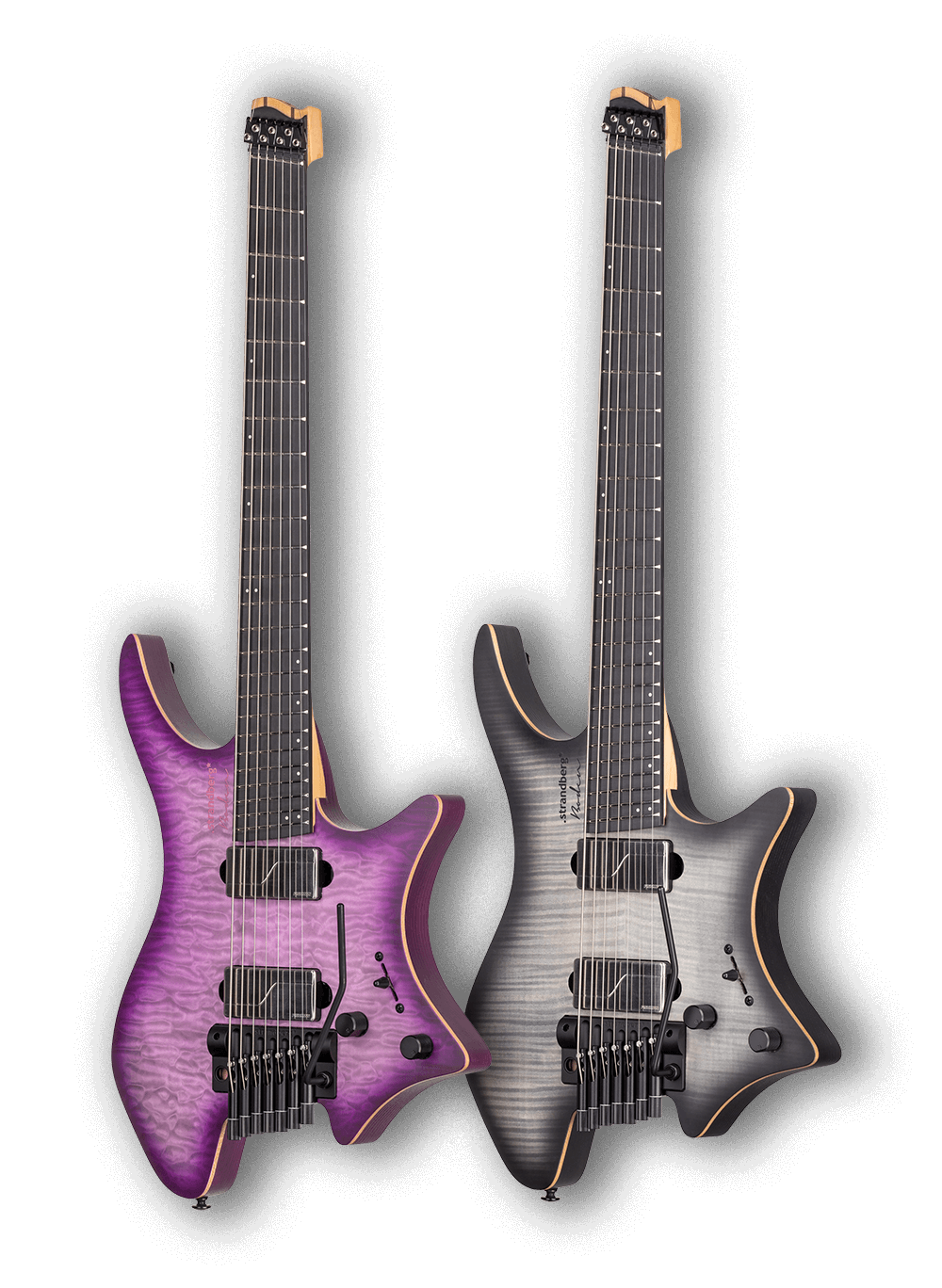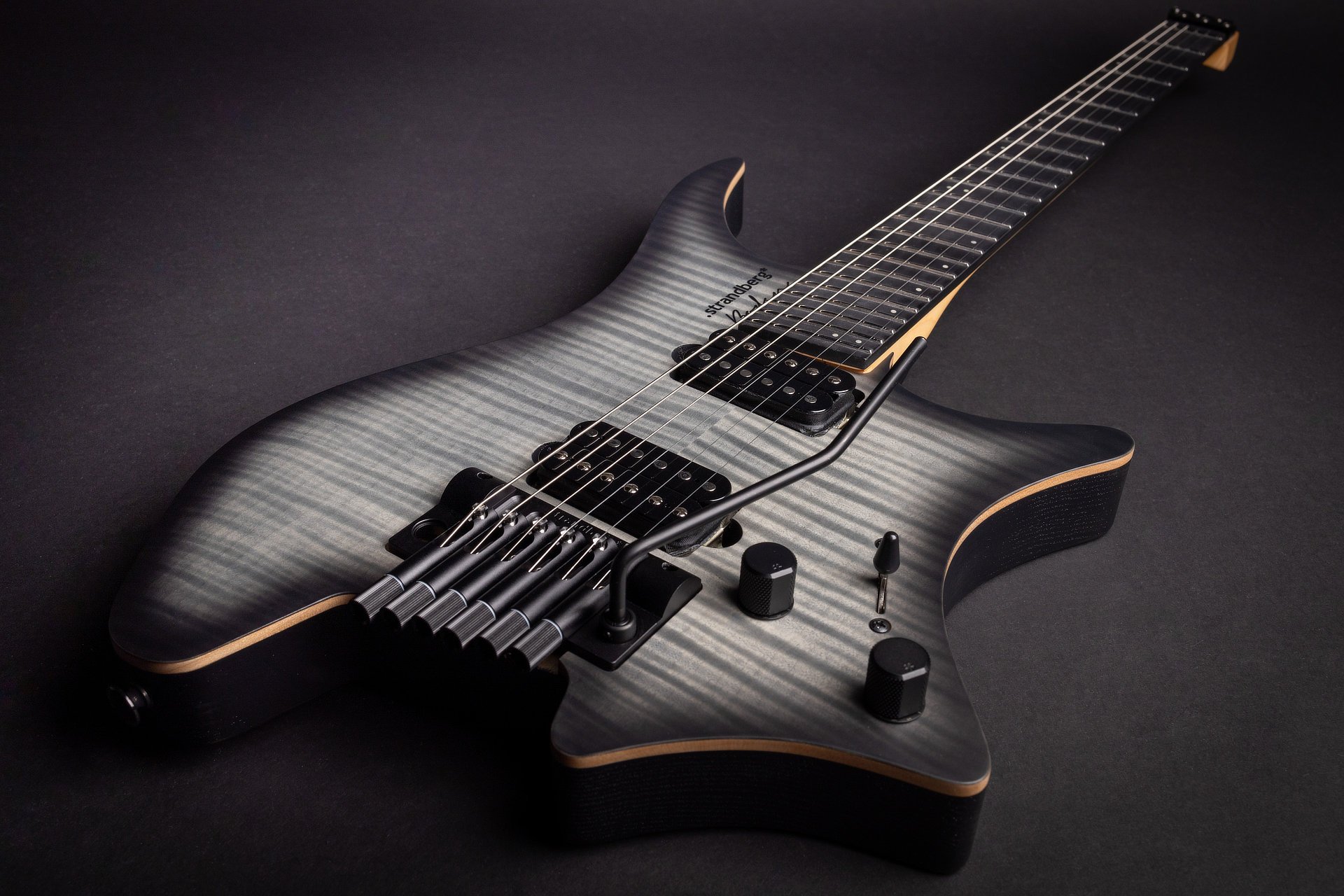 The EGS Pro Rev7 tremolo system machined out of aircraft grade aluminum plays a major part in the Boden's unique acoustic sonic character as well as providing an extremely smooth and responsive tremolo usage. The new Rev 7 hardware bridge piece features a self-locking mechanism for the saddles for improved robustness and tone transfer as well as quick and easy string action adjustments. Implementing a traditional fulcrum tremolo design with the rout for the tremolo springs, the Prog NX models exhibit a more "open" sonic character than the fixed bridge Original.
Electronics-wise, the Prog NX 6 model is equipped with the Suhr passive pickups (SSH+ in the bridge and SSV in the neck) and the Prog NX 7 is equipped with the innovative Fishman active pickups (the Fluence Modern ceramic in the bridge and the alnico in the neck) to deliver the natural acoustic characteristics of the guitar faithfully and powerfully to your favorite amplification systems while offering the sonic flexibility to suit virtually all musical genres and playing styles.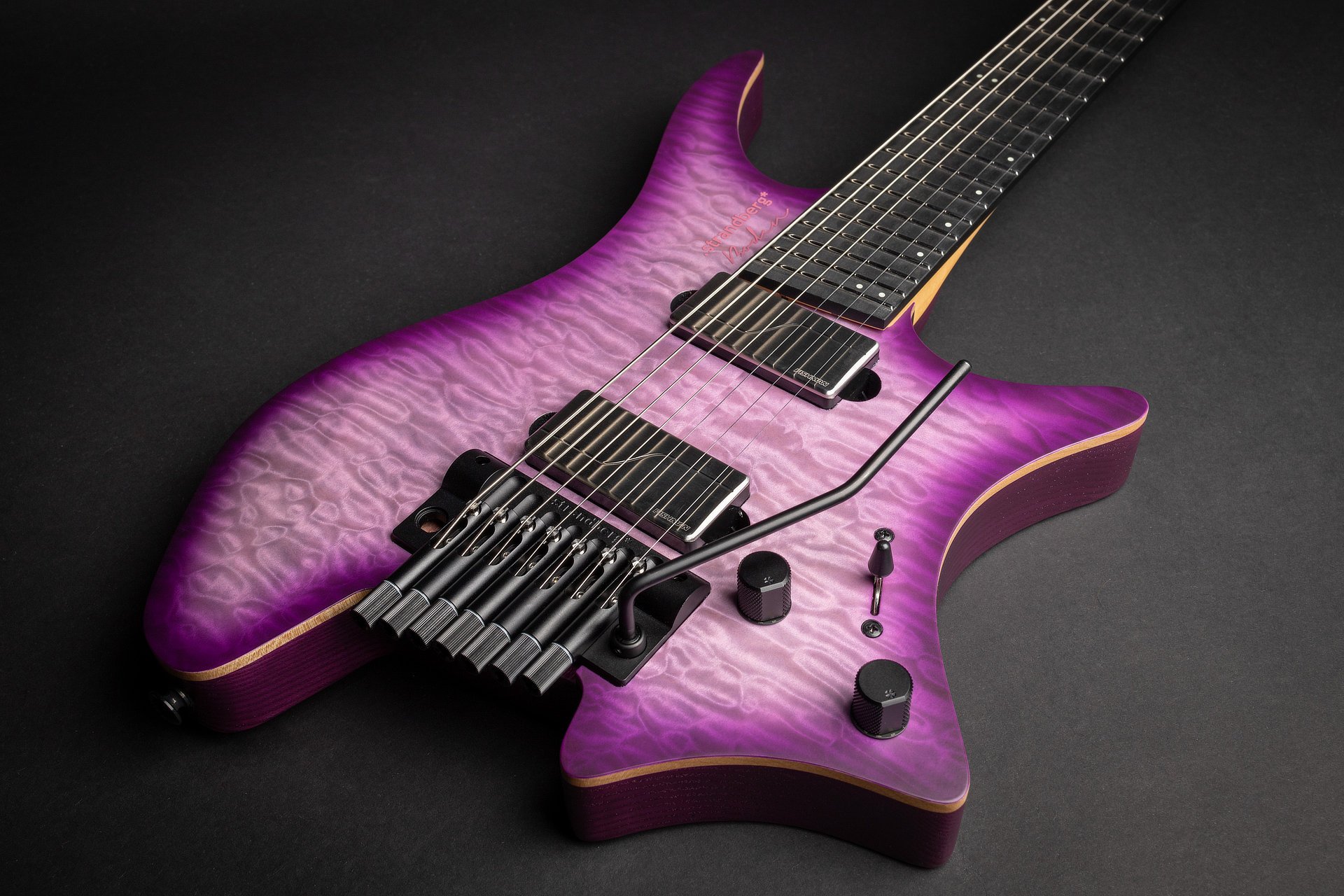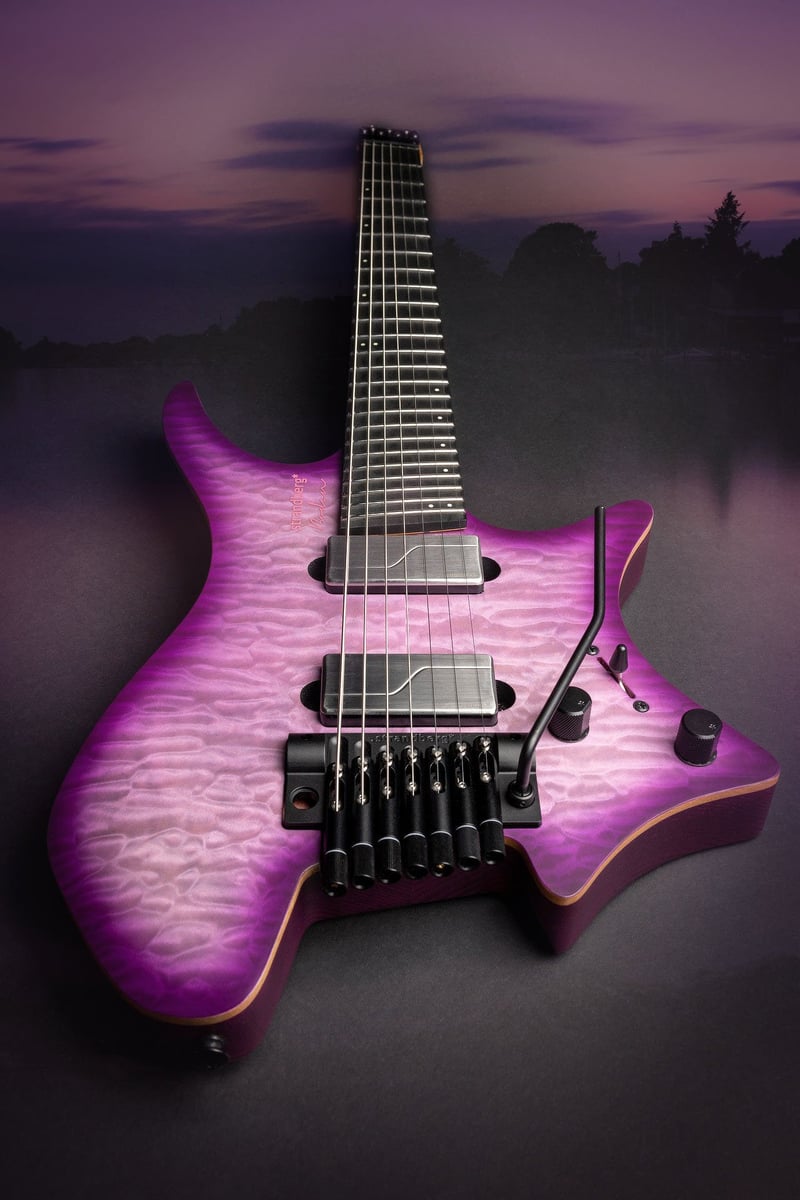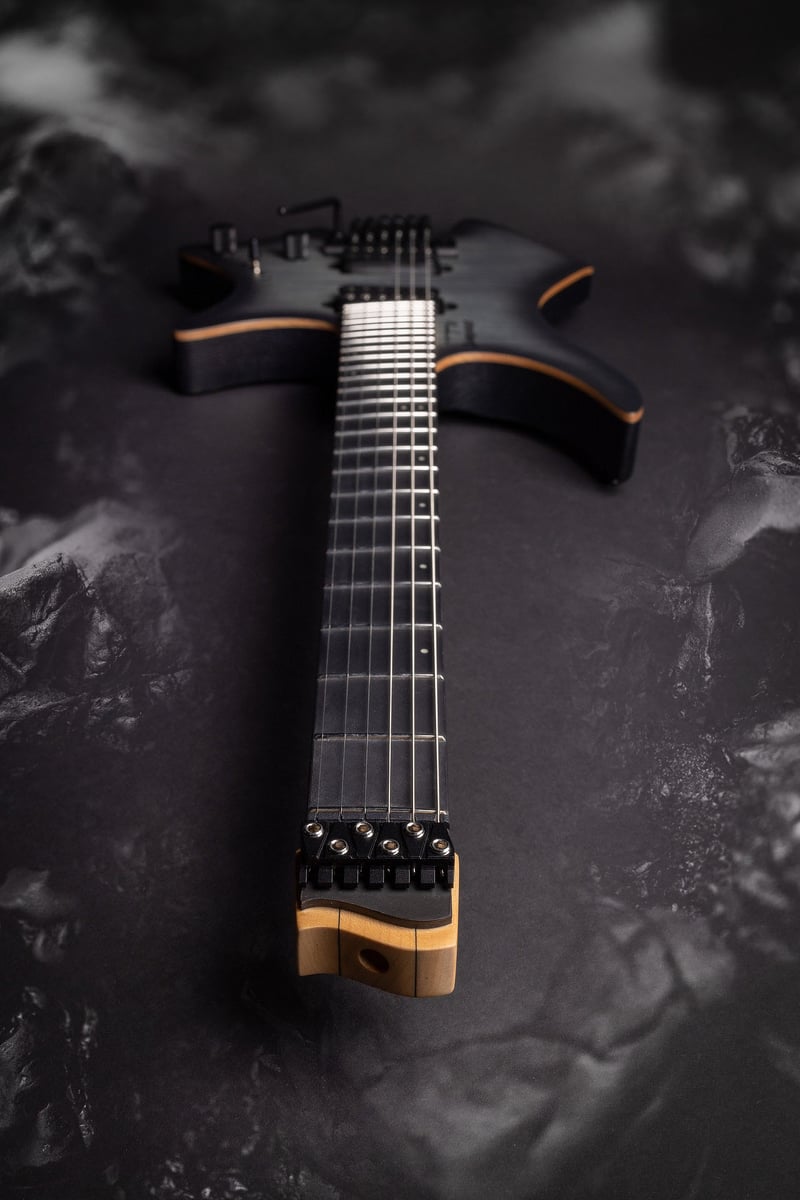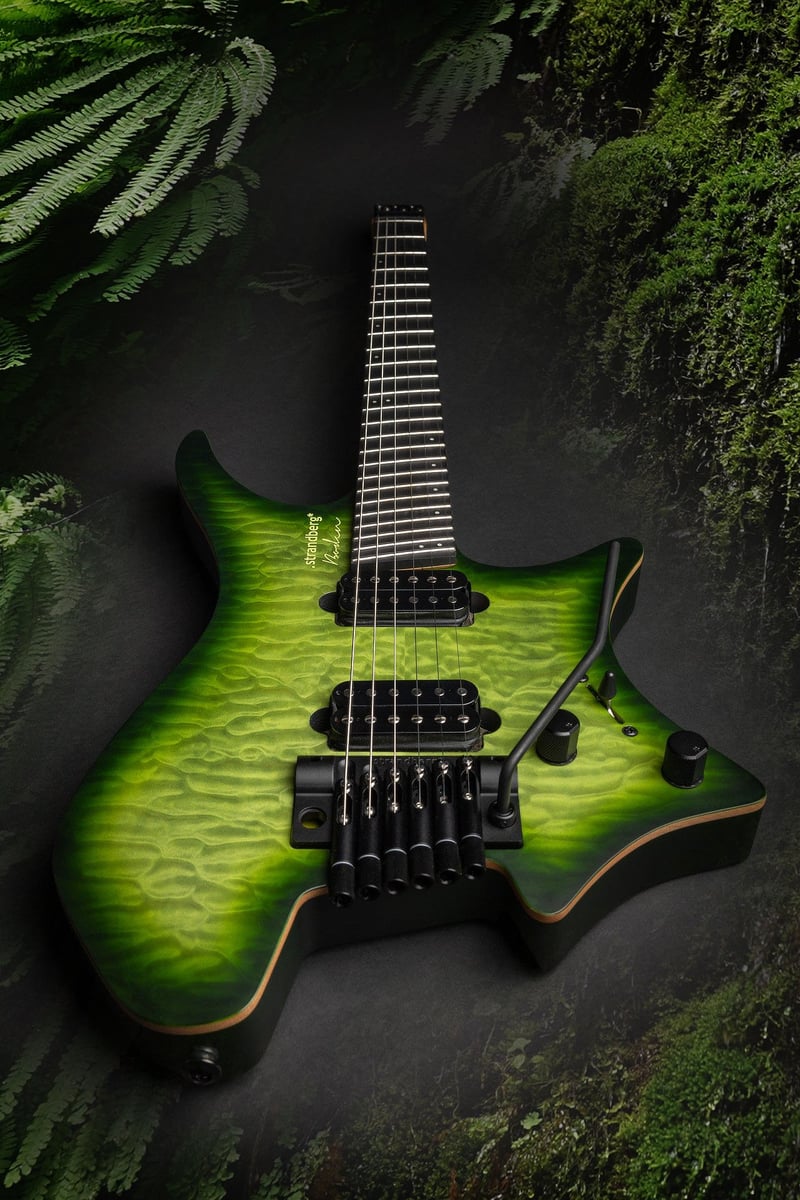 Prog NX 6
Chambered Swamp Ash body
Maple top with Flame or Quilted Maple veneer
New neck heel carve and arm cut
Maple with 5-ply CF reinforcement
Richlite fretboard
25"–25.5" scale length
24 Jescar stainless steel frets
Suhr SSH+ & SSV passive pickups
New .strandberg* EGS Pro Rev7 tremolo
New EGS Rev7 string lock and knobs
Available in Charcoal Black or Earth Green
Venture Gig Bag
All specifications subject to change without prior notice
Prog NX 7
Chambered Swamp Ash body
Maple top with Flame or Quilted Maple veneer
New neck heel carve and arm cut
Maple with 9-ply CF reinforcement
Richlite fretboard
25.5"–26.25" scale length
24 Jescar stainless steel frets
Fishman Fluence Modern pickups
New .strandberg* EGS Pro Rev7 tremolo
New EGS Rev7 string lock and knobs
Available in Charcoal Black or Twilight Purple
Venture Gig Bag
All specifications subject to change without prior notice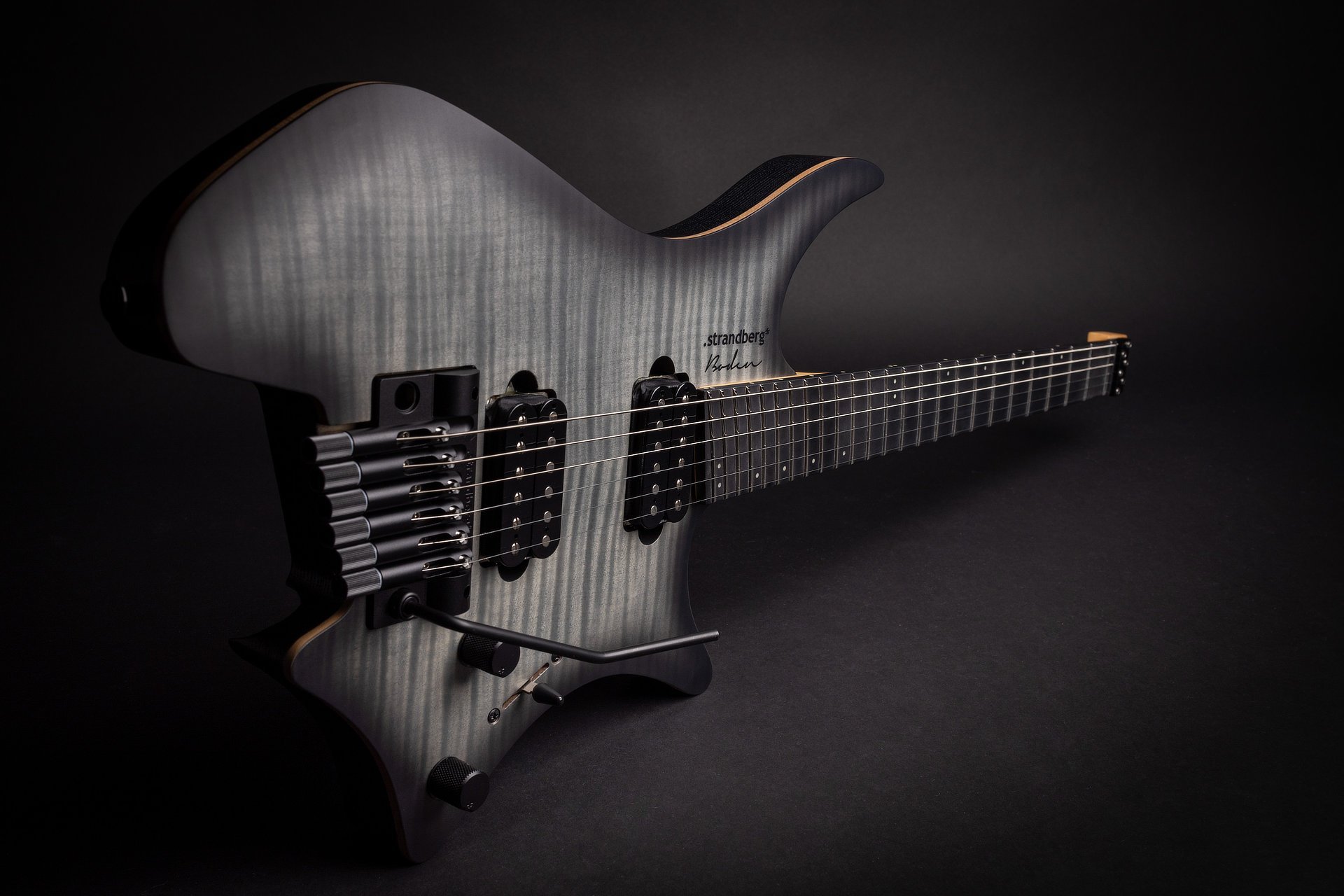 NX Concept
Learn more about the all new NX concept
Read More