The .strandberg* tribute to the timeless classic solidbody
Sälen NX Deluxe, Classic, and Jazz
Explore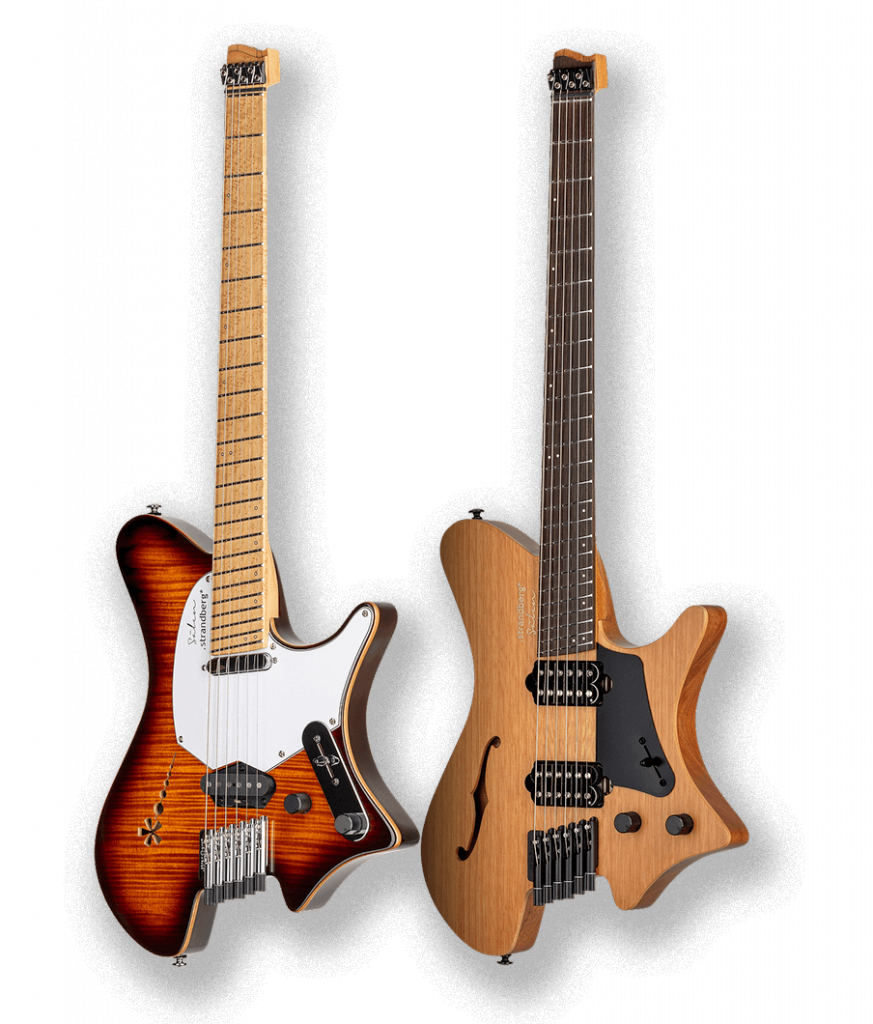 Sälen
NX
Familiar and strikingly bold
A new modern classic, the Sälen, incorporating most of the features in the original Boden design with an undeniable tip-of-the-cap to a classic solidbody design that has stood strong for nearly seven decades, now features the NX updates that have been successfully implemented to the Boden line. A thoughtful synthesis of the retro-classic and cutting-edge innovation, the Sälen is at once familiar and unabashedly forward-looking. Classic tonewoods and construction techniques with modern design and radical features meld cohesively into a seamless whole.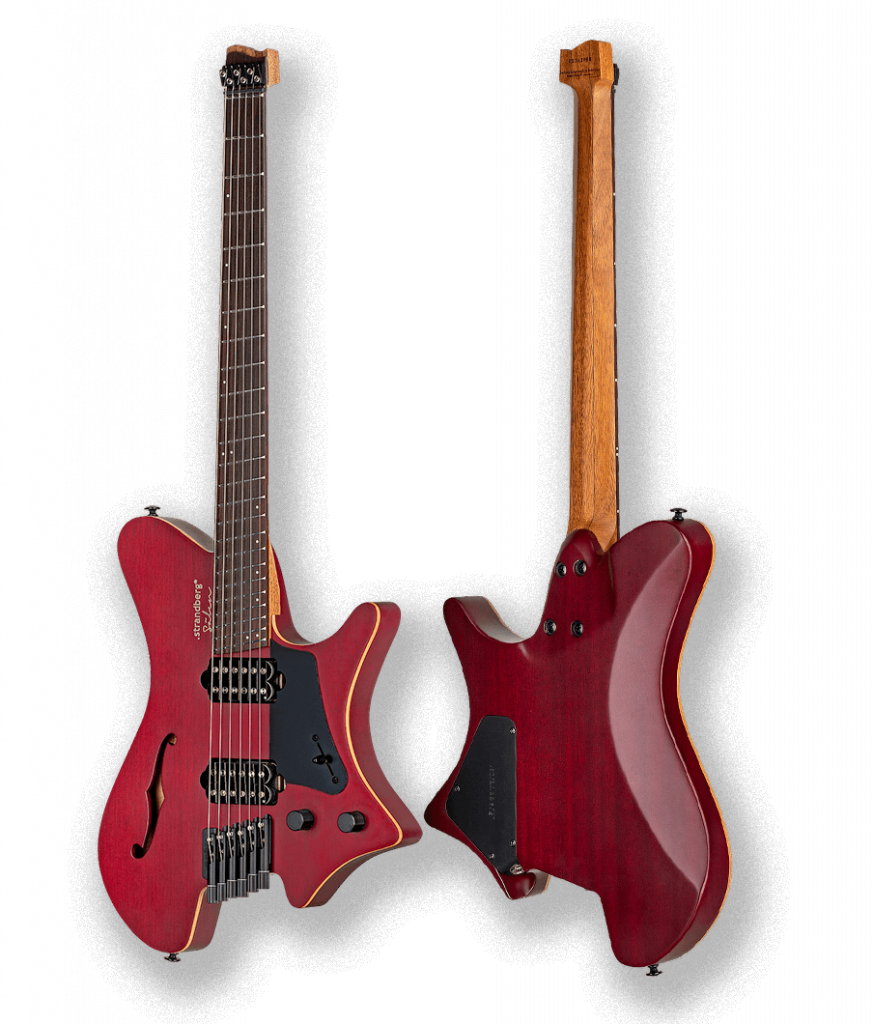 The inspiration from which the Sälen NX sprouted from sparked a musical revolution that still resonates today, and we sought to take this inspiration to a new level of look, functionality, ergonomics, sound, and playability. Incorporating our lightweight headless design, multi-scale multiscale, the patented EndurNeck, and aerospace-grade hardware, you get all of the features that a .strandberg* guitar is acclaimed for but also with the look and sound that conjures up the glorious eras of guitar-driven music, from classic rock to pop and country to jazz.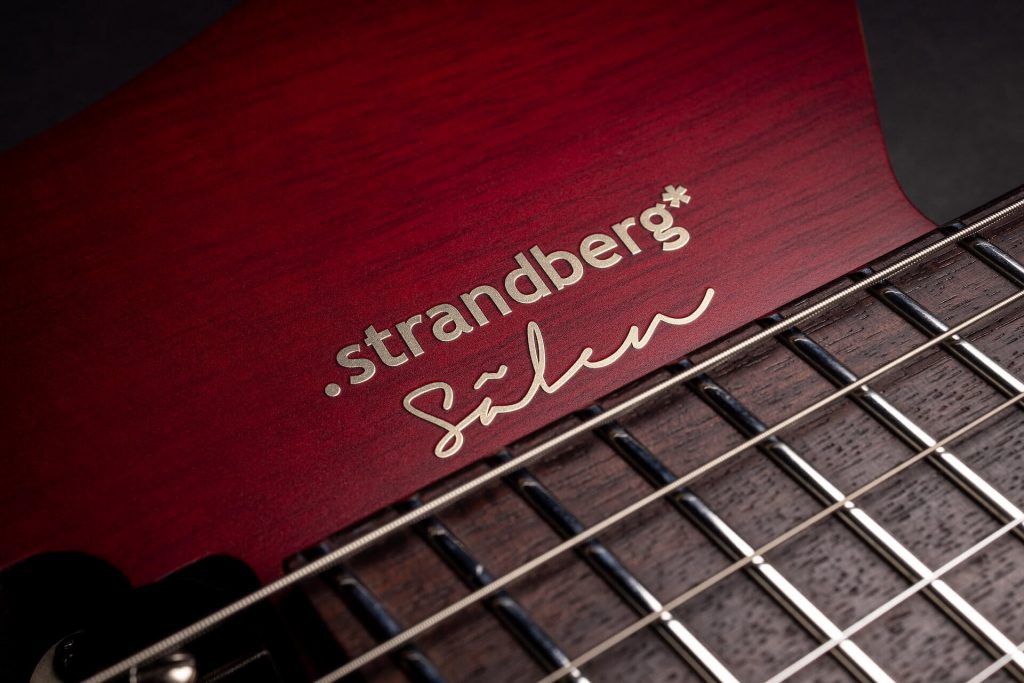 The Sälen NX is available in three distinctive models: Sälen Deluxe with a chambered Swamp Ash body with Maple top and the distinctive .strandberg* sound holes, Sälen Classic with solidbody Swamp Ash in the Trans Butterscotch finish and black pickguard for the traditional country look, and the Sälen Jazz with Mahogany body with F-hole and Mahogany neck and a pair of our Classic humbuckers based on the legendary PAF sound signature.
The Sälen NX Deluxe and Classic Swamp Ash body guitars are mated with quartersawn Maple neck and fretboard for the 50's vibe and twang while the NX Jazz features Mahogany neck and Rosewood fretboard for a warmer and more blooming sonic character. Either way, you get all the great classic sounds with the distinctive .strandberg* clarity, articulation, woody warmth and breadth to let your style and sound speak like never before.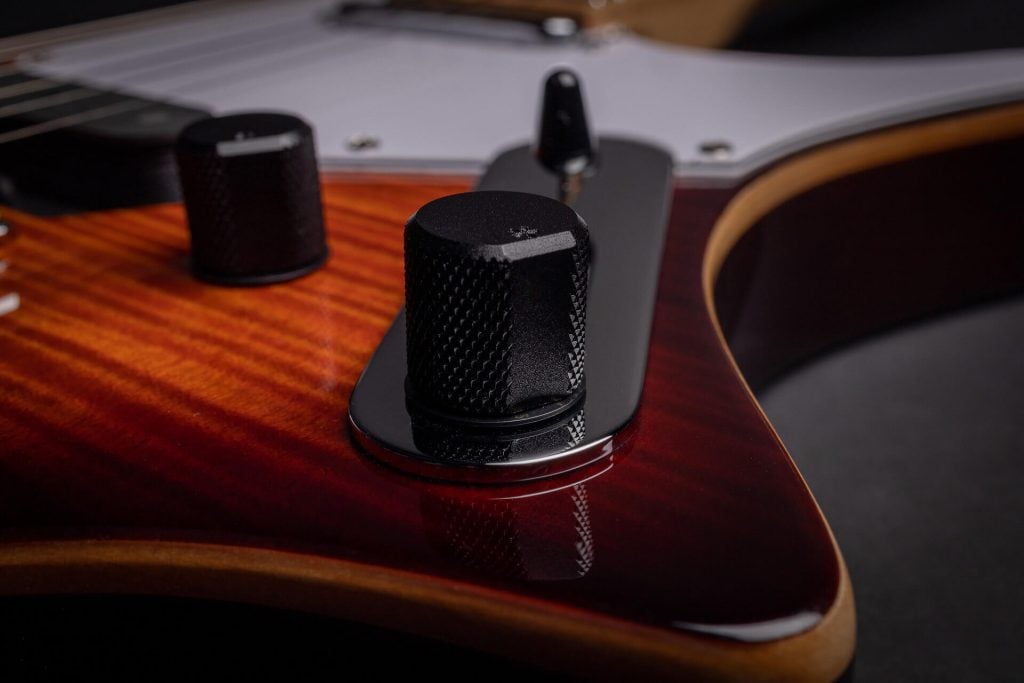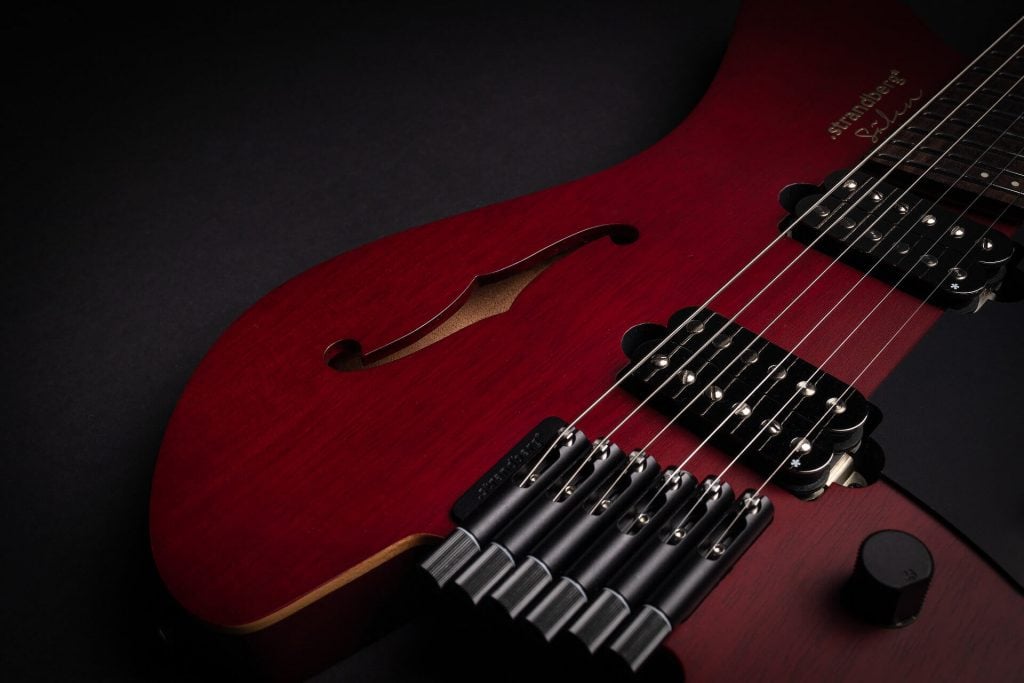 To get this natural organic character to the amplifier clearly and faithfully without compromise, the Sälen NX Deluxe and Classic models feature the Suhr Classic T Bridge and Neck pickups. These pickups are amongst the most acclaimed in the industry for providing the characteristics of the best vintage pickups while taming other less desirable artifacts like too much treble or not enough output. The result is a full yet biting and raunchy bridge pickup and a warm and smooth neck pickup that provides a surprisingly wide range of great sounds with both clean and overdriven amp settings.
The Sälen NX Jazz model features our own Classic humbuckers designed and manufactured in California by legendary pickup designer Michael Frank. The .strandberg* MF Classic humbuckers are vintage flavored to provide a wide range of classic tones – from earthy blues and classic rock to warm and sweet jazz – as well as providing enough kick for hard rock and other high-gain applications. Full and rich sounding while retaining clarity and definition, these humbuckers match up perfectly with the Jazz model's Mahogany woods of the body and neck and Rosewood fretboard.
Sälen NX Deluxe
.strandberg* single cutaway Sälen body shape
Chambered Swamp Ash body with plain Maple top, Flame Maple veneer
.strandberg* design sound holes
Quartersawn Maple neck with carbon fiber reinforcement
Patented EndurNeck profile neck
Birdseye Maple fretboard
24 x stainless steel frets with 20" fretboard radius
.strandberg* EGS Series 7 fixed bridge and string locks, Chrome
Suhr™ Classic T Bridge and Classic T Neck pickups with 3-way switch on chrome plate
Anodized aluminum Volume/Tone controls
Original Illuminlay side and face dot markers
Colors: Vintage Burst
Sälen NX Classic
.strandberg* single cutaway Sälen body shape
Solid Swamp Ash body
Quartersawn Maple neck with carbon fiber reinforcement
Patented EndurNeck profile neck
Birdseye Maple fretboard
24 x stainless steel frets with 20" fretboard radius
.strandberg* EGS Series 7 fixed bridge and string locks, Chrome
Suhr™ Classic T Bridge and Classic T Neck pickups with 3-way switch on chrome plate
Anodized aluminum Volume/Tone controls
Original Illuminlay side and face dot markers
Color: Trans Butterscotch
Sälen NX Jazz
.strandberg* single cutaway Sälen body shape
Chambered Mahogany body with plain Maple top
Mahogany neck with carbon fiber reinforcement
Patented EndurNeck profile neck
Indian Rosewood fretboard
24 x stainless steel frets with 20" fretboard radius
.strandberg* EGS Series 7 fixed bridge and string locks, Chrome
.strandberg* MF Classic humbuckers
Black pickguard
Anodized aluminum Volume/Tone controls
Original Illuminlay side and face dot markers
Color: Natural or Trans Burgundy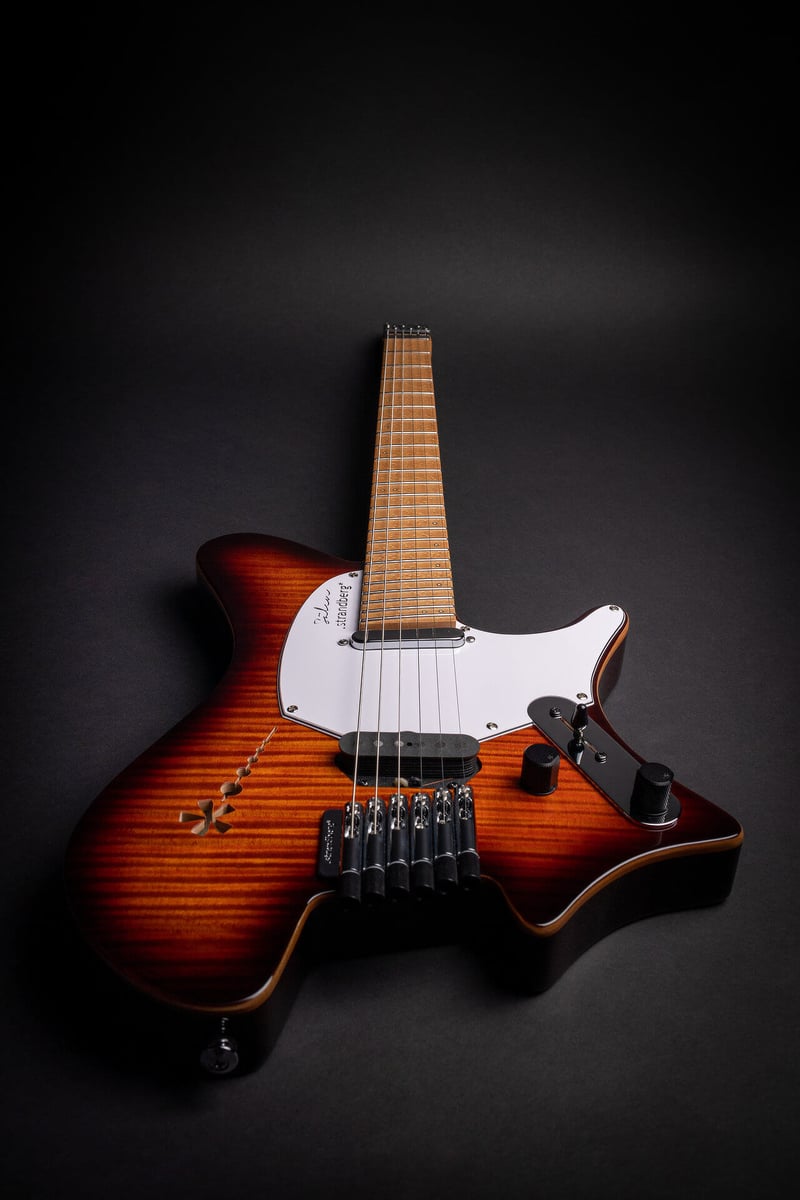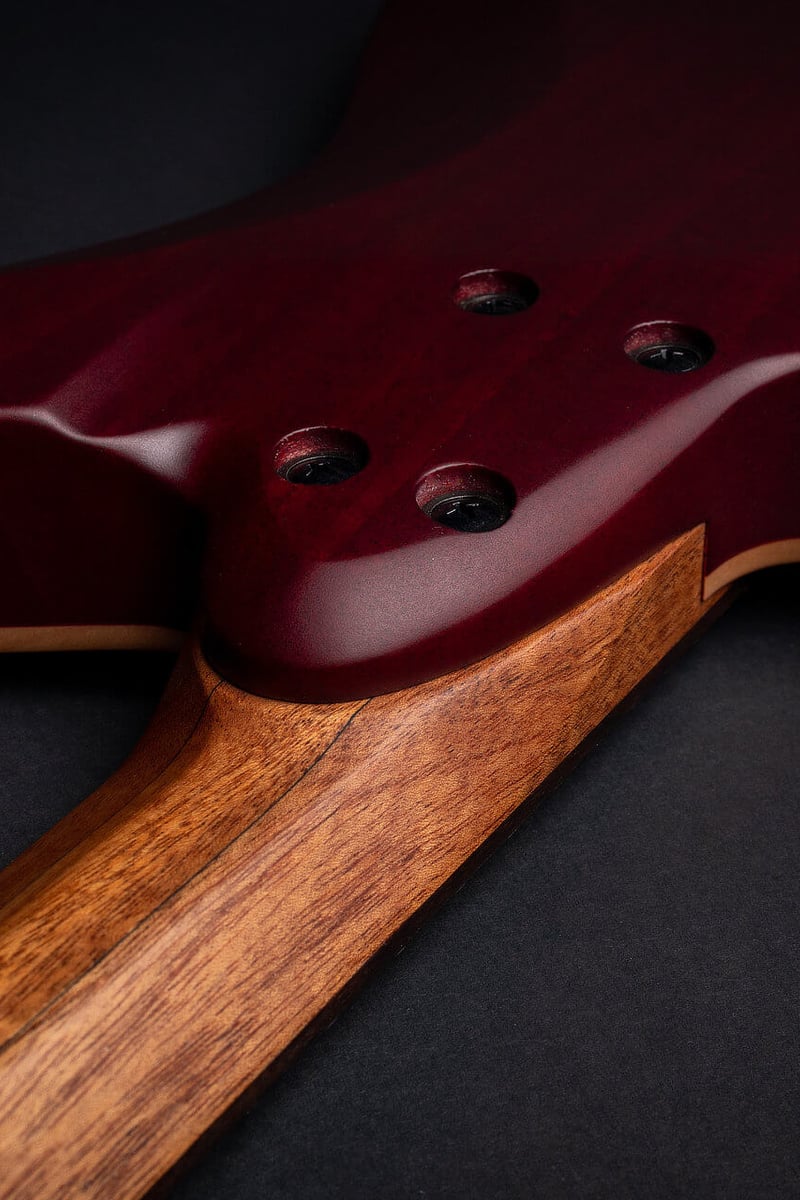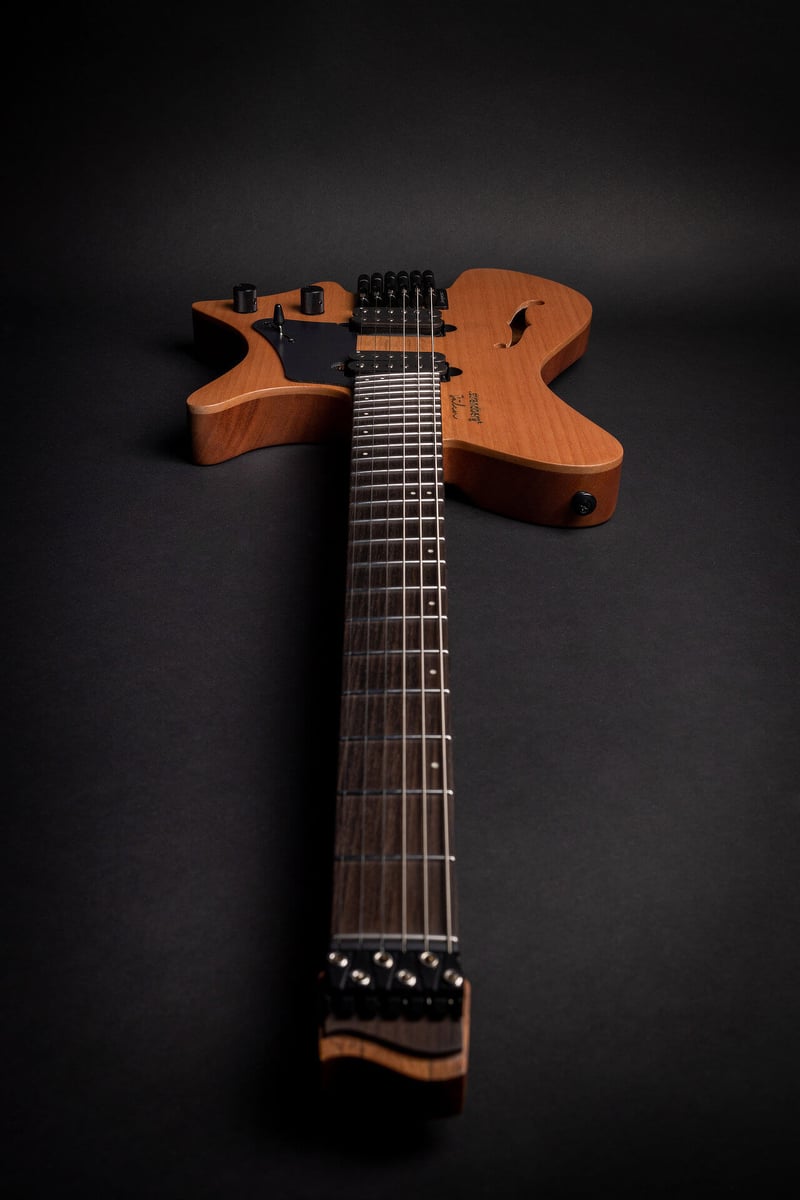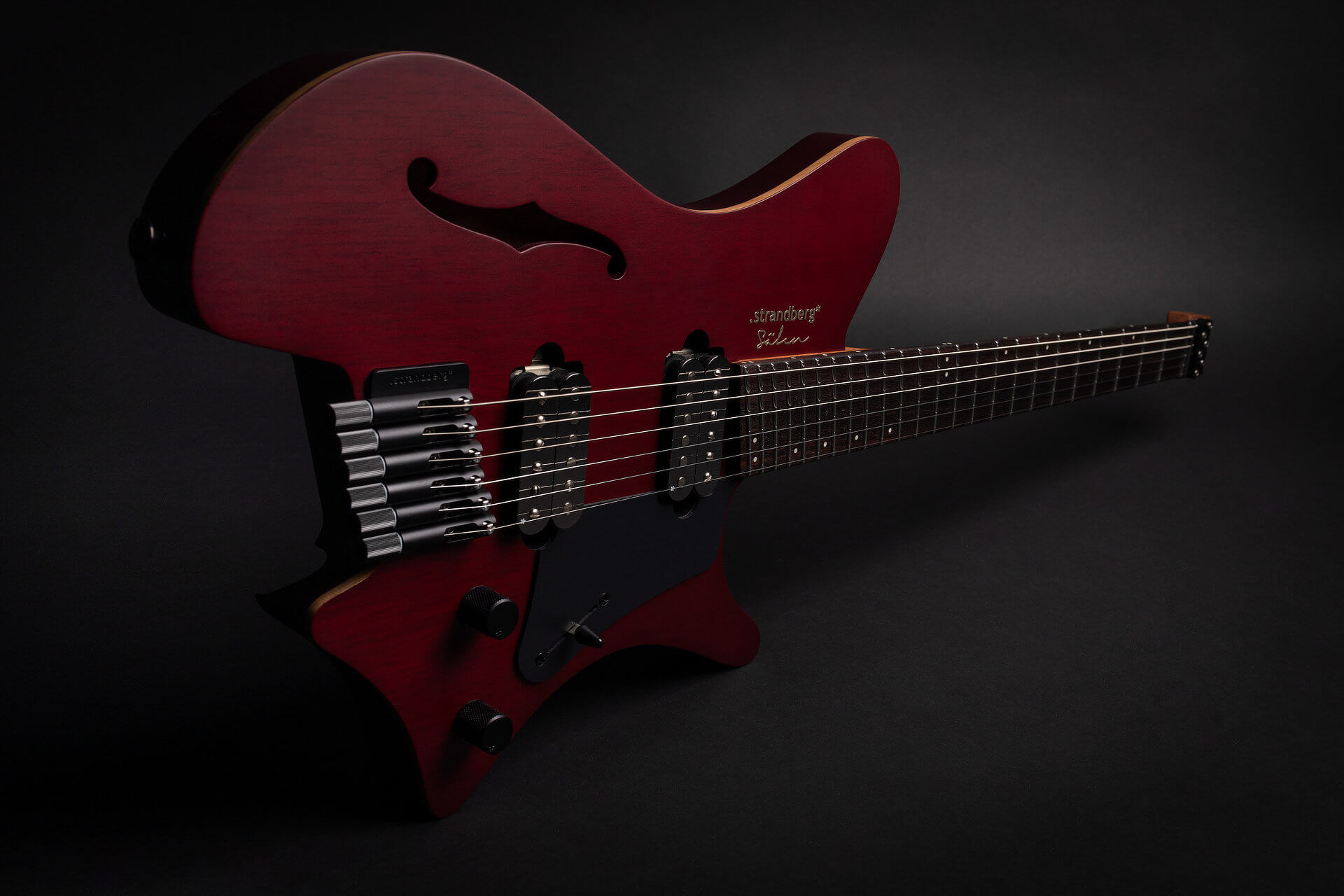 NX Concept
Learn more about the all new NX concept
Read More