Solidbody construction with the same .strandberg* tone, feel & performance
Boden Standard NX Series
Explore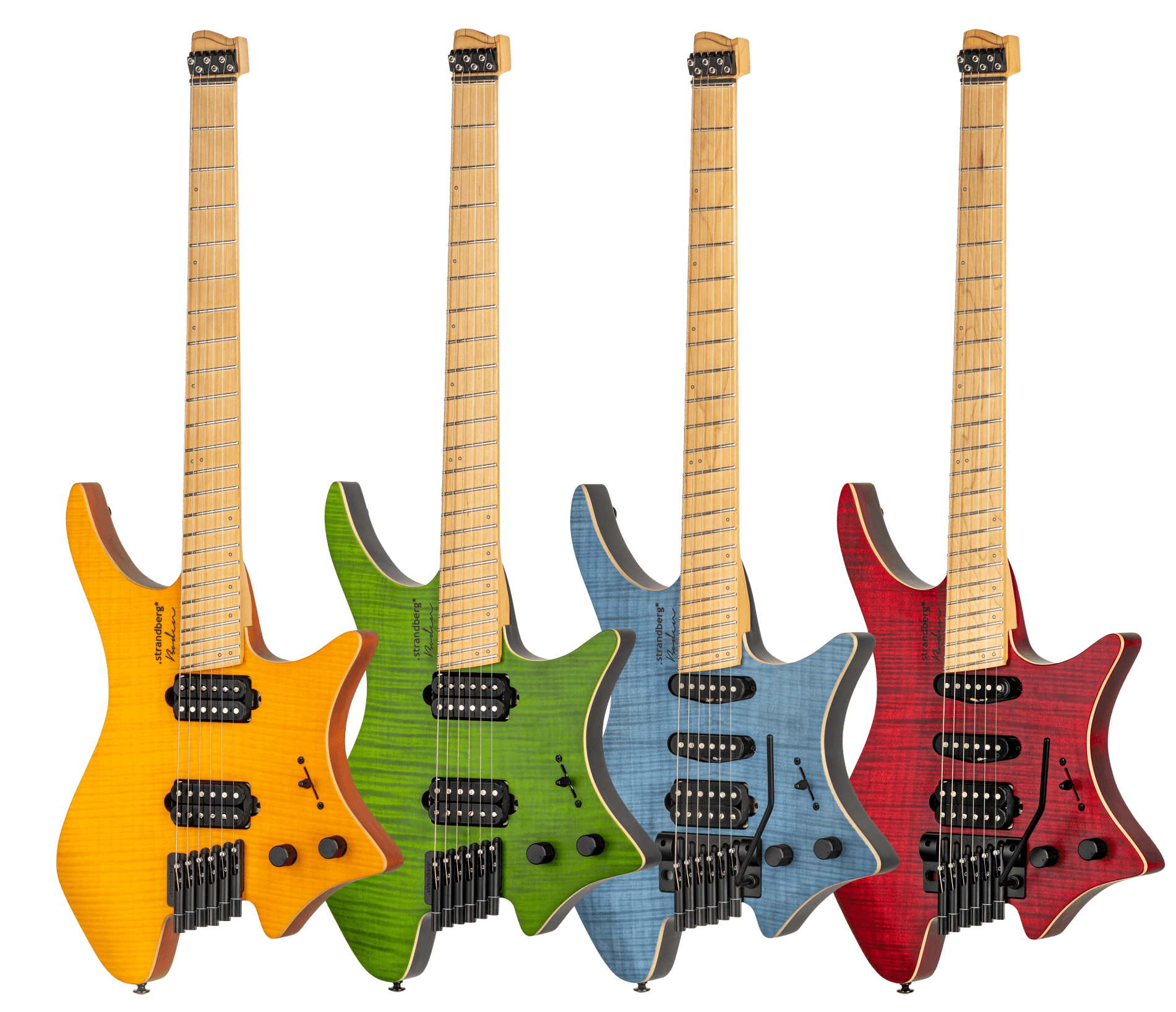 Boden
Standard
NX
Same key .strandberg* design and features with outstanding value
The original Boden Standard Series guitars were developed to provide the same key features that our guitars are acclaimed for but with solidbody construction, our own design pickups, and figured Maple top veneers to reduce costs and offer a line that delivers outstanding value as well as topflight performance. The solidbody has a distinctively different kind of sound and response than the chambered body and it isn't better or worse: just different and a matter of personal preference.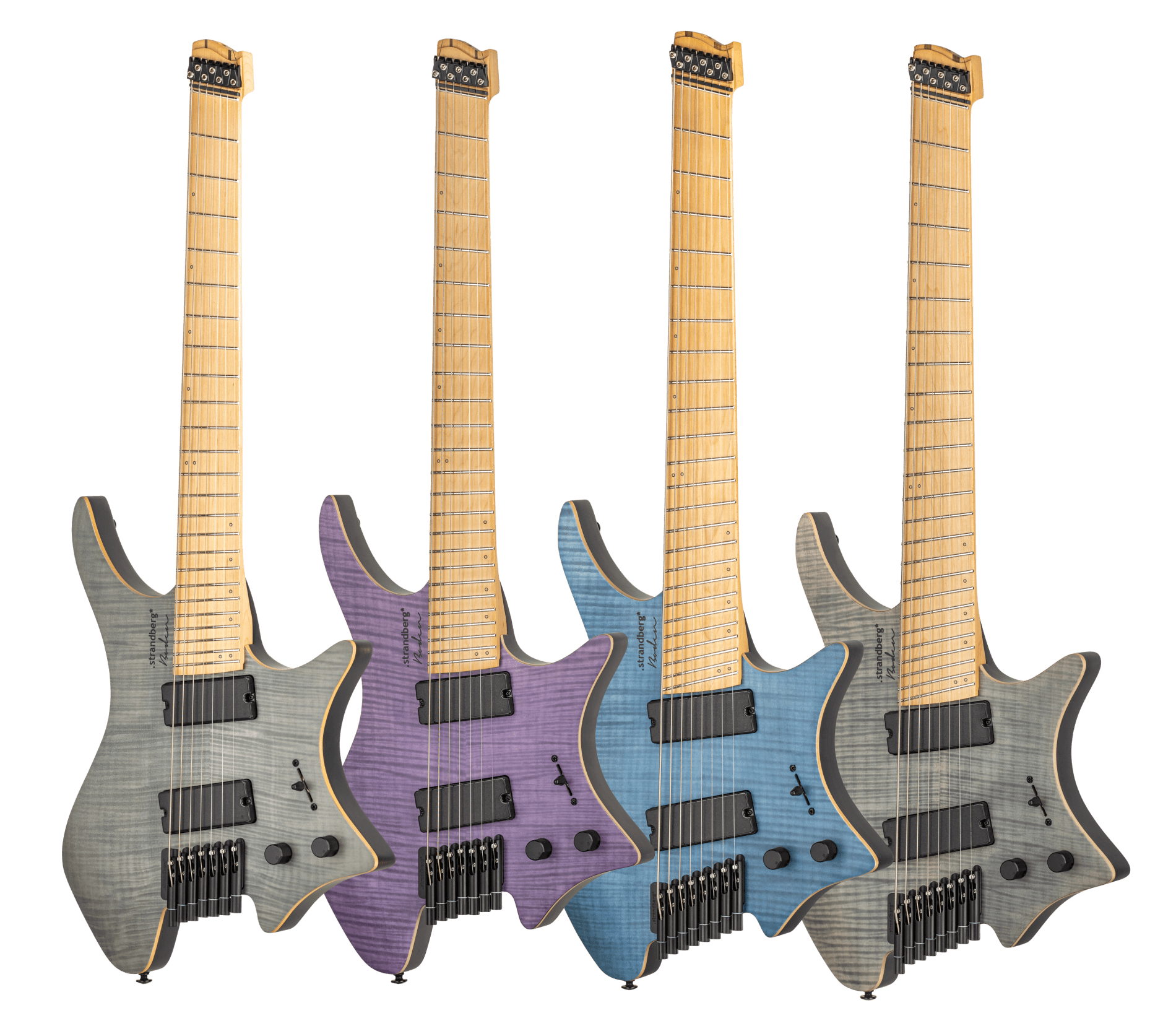 THE BELOVED STANDARD
Over the years, the Boden Standard Series guitars has become our most popular line and now the entire lineup is further improved and refined with the new NX features to take the performance to the next level while maintaining the value that the Standard Series has become known for. The Standard NX models now feature the new neck joint carve and arm cut for improved comfort and playability as well as the EGS Rev 7 hardware that adds robustness, ease of maintenance, and enhanced acoustic tonal character.
SOLID BODY
The body consists of solid American Basswood with Flame Maple veneer for a balanced and punchy tone that is superbly complemented by the quartersawn Maple neck and fretboard. One of the classic wood combinations espoused by top custom guitar builders and world class artists alike, Basswood body and Maple neck/fretboard combo provides the ideal balance between warmth with full-bodied richness and strong high midrange with sweet singing treble.
WIDE RANGE
We designed the highly touted .strandberg* OEM pickups from the ground up and they've been wound to our exacting specifications to deliver a wide range of great sounds from vintage clean to over-the-top high-gain distortion to authentically cover virtually any playing style and musical genre. Experience and enjoy the premium .strandberg* features, performance, and tone without the premium price. The Boden Standard NX Series guitars deliver everything that .strandberg* is known for with a sound and feel of its own and provide the professional performance you expect.
SPECS
Solid American Basswood body with highly figured Flame Maple veneer
Amber and Green colors for Standard NX 6
Blue and Red colors for Standard NX 6 Tremolo
Charcoal and Purple colors for Standard NX 7
Charcoal and Blue colors for Standard NX 8
Quartersawn Maple neck with carbon fiber reinforcement
Maple fretboard
25.5" – 25.0" scale for 6-string, 26.25 – 25.5" for 7-string, 28.0" – 26.5" for 8-string
24 Stainless Steel frets
Custom .strandberg*-designed passive pickups
.strandberg EGS Rev 7 Fixed Bridge or Tremolo & String Locks
Average Weight 2.3~2.7 kg (5~5.9 lbs) depending on 6-, 7-, or 8-string
Shop for Boden Standard NX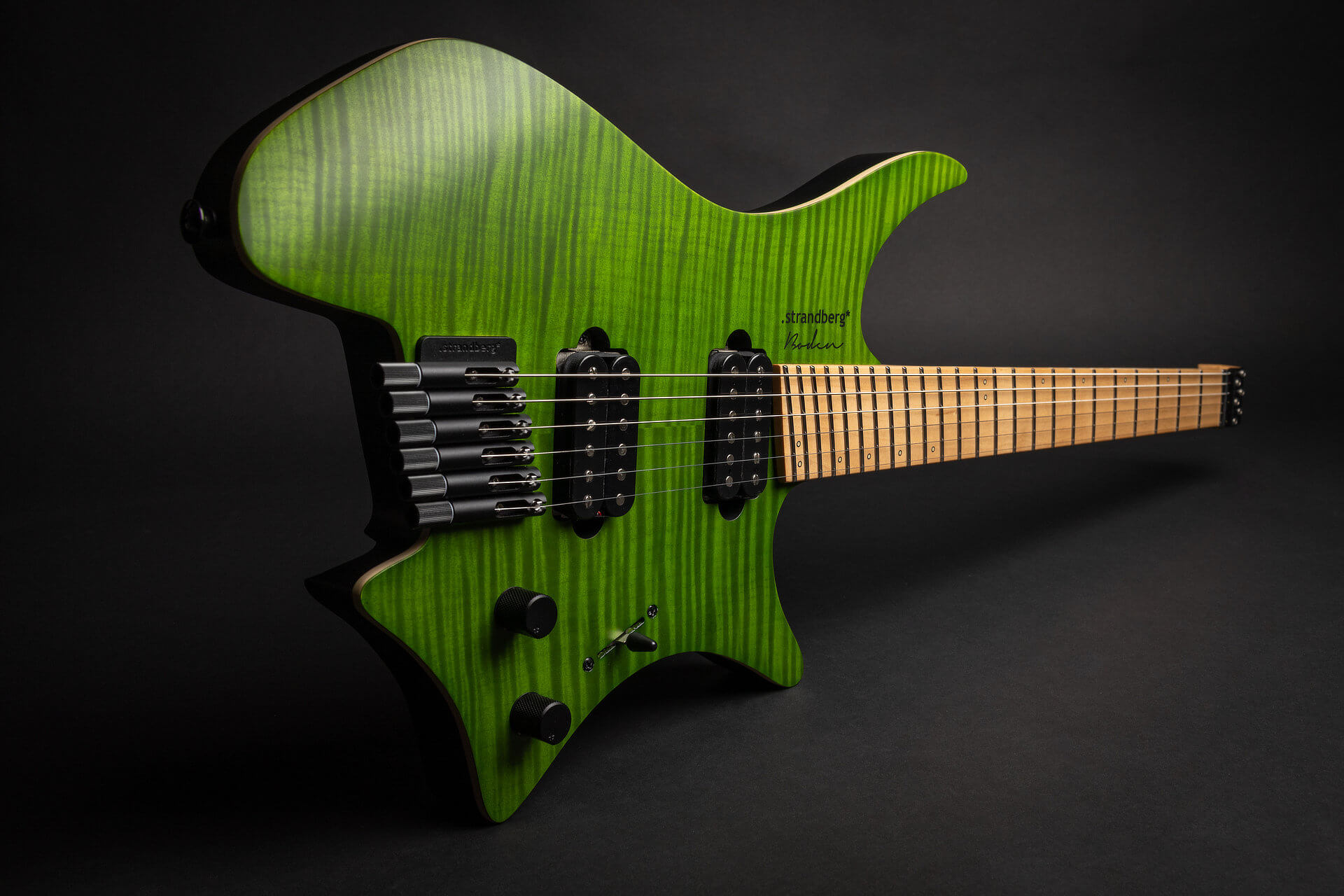 NX Concept
Learn more about the all new NX concept
Read More