With the arrival of our latest topics for Season 4.4 of SPARK, it's time to take a look back on some of our favorite submissions from Season 4.3: #changeyourperspective and #spottedinthewild!
#changeyourperspective: The recent launch of .strandberg* Boden NX began with the idea of taking a known concept and rethinking it with new materials and features. Now it's time for you to do the same! Look at things in a different light, change your medium, reverse the roles, etc.!
#spottedinthewild: Inspired by the recent Domino's commercial which featured a .strandberg* guitar, where have you spotted a .strandberg* in the wild? Out in nature, somewhere unexpected, or at a surprise local show? Get creative and present your findings! Pro tip: bonus tickets will be awarded if you share their music!
Sávio Rocha Almeida
To kick off the #changeyourperspective topic, SPARK veteran Sávio Rocha Almeida created this mind-bending warped print of our very own Ola Strandberg which becomes visible when placed in front of a reflective circular object! Sávio used a technique called "anamorphic drawing" to warp the original image and make it appear normal again by viewing it on the reflection of a surface with a specific curve to it. He does a much better job explaining the process behind it though, so check out what he has to say below.
From Sávio:
"So guys, once again I took it to the abstraction side of the topic. Title: Anamorphic Ola Strandberg. The technique used this time is called Anamorphic Drawing/Anamorphosis, which stands for "a perspective technique that gives a distorted image of the subject represented in a picture when seen from the usual viewpoint but so executed that if viewed from a particular angle, or reflected in a curved mirror, the distortion disappears and the image in the picture appears normal". Ola's pic was distorted proposifully and calculated to resume in it's original form once reflected in a cylindrical surface(projections in a curved surface (Geometry/Math)). It symbolizes that different points of view gives you diferents existential interpretations/experiences. Sometimes changes makes you uncofortable, out of your confort zone, like this distorted picture, out of proportions, but once you take your time to rethink, to visualize it in the right angle, right position, point of view, like the reflection on the cylinder, the perspective makes you realize that the essence stills there, the image is complete, whole and better, so now you are ready to incorporate it as your new reality. No photoshop or mockups used, the image reflected is real."
You can view Sávio's full submission, see comments, and more on the Spark Community page here.
Denis Sapegin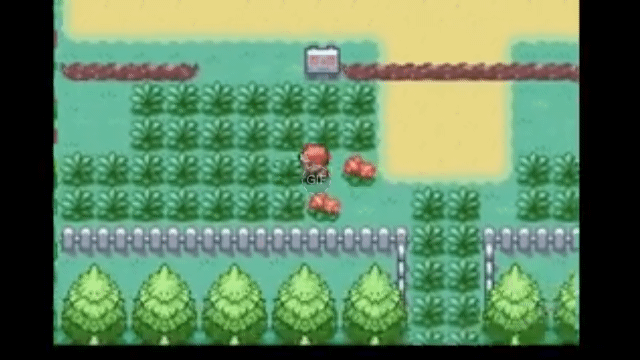 For the topic of #spottedinthewild, Denis Sapegin made this remarkably creative GIF of a wild .strandberg* encounter in Pokemon! According to Denis, "Was just playing pokemon on my Nintendo then this happened… I guess I just spotted one in the wild". Really creative, totally in line with the topic at hand, and incredibly well done.
You can view Denis' full submission, see comments, and more on the Spark Community page here.
Ahmer Mumtaz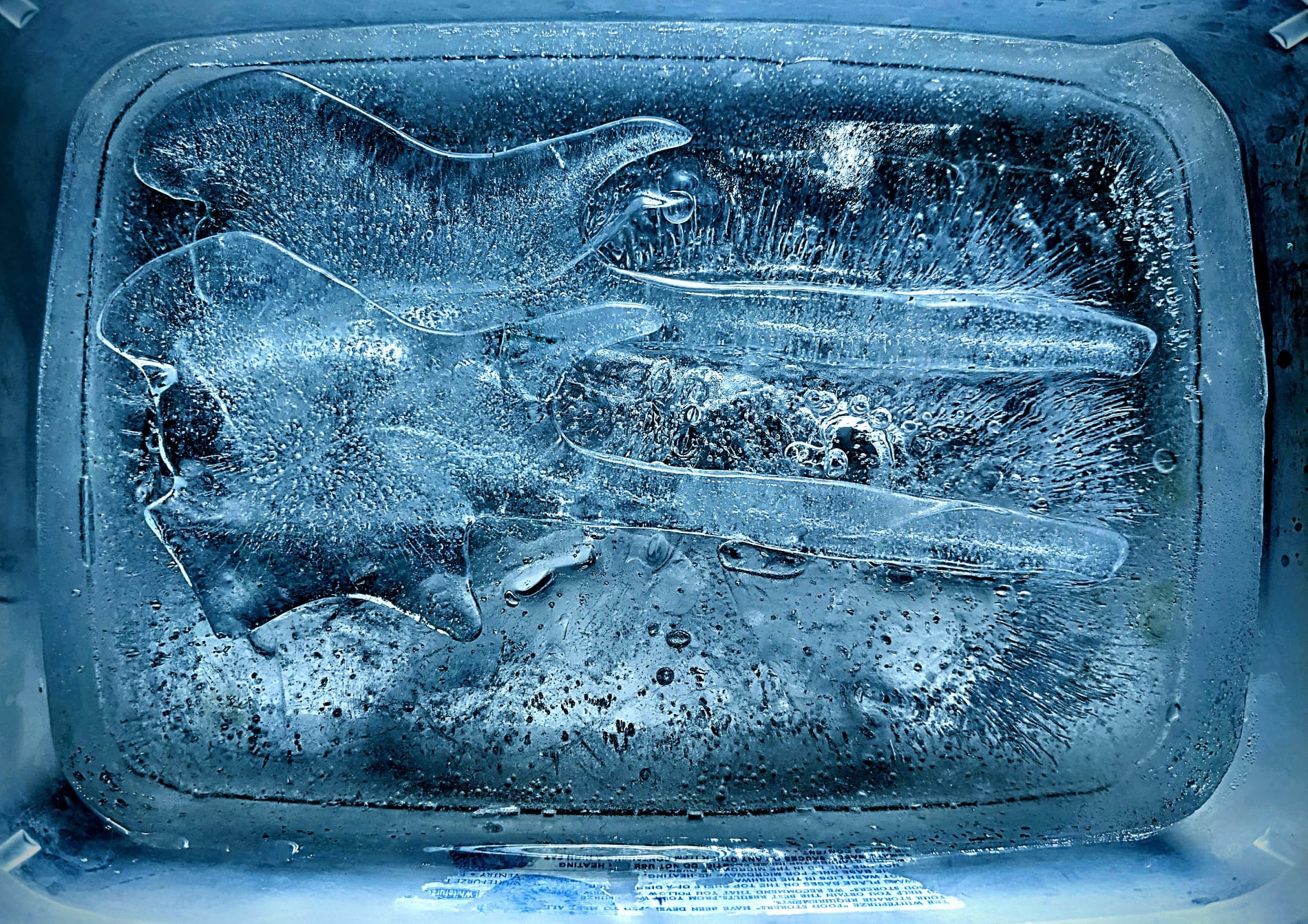 For the topic of #changeyourperspective, Ahmer Mumtaz submitted this breathtaking Boden shape encased in ice! Not a digital rendering or Photoshopped image but the real deal, Ahmer says, the beauty of this "iceberg" is appreciated in several ways and we'd have to agree. Giving a whole new meaning to our Ice Blue Metallic finish.
You can view Ahmer's full submission, see comments, and more on the Spark Community page here.
Sávio Rocha Almeida
Another excellent entry from Sávio Rocha Almeida (this time for #spottedinthewild), the talented creator whipped up these beautiful transparent Sälen 3D rendered images, complete with yellow flowers and nature imagery inside the body of the guitar (with bonus betafish bubbles!). The body, electronics, and neck all appear to be made from glass or resin, and with just how realistic these images look, it's pretty obvious that these renders just keep getting better and better every time.
You can view Sávio's full submission, see comments, and more on the Spark Community page here.
Anıl Bahşi
Taking things in a more corporate direction, Anıl Bahşi created this awesome branding mock-up for #changeyourperspective for a universe where .strandberg* also produces our own coffee! Exploring things like the "Boden Original NX Blend" and .strandberg*-branded coffee cups, these kinds of ideas may seem out-of-the-box but that's precisely why they are always worth exploring. Will this become a reality some day? Never say never…
From Anıl:
"What if .strandberg* was a Swedish multinational chain of coffeehouses? What would be taste like Boden Original NX blend? Let's try to imagine NX concept products like magical blends of .strandberg* coffee."
You can view Anıl's full submission, see comments, and more on the Spark Community page here.
Denis Sapegin

We love the creative approach Denis Sapegin took for his #changeyourperspective submission with this role reversal post! Taking our usual group banner image and turning it on its head, Denis created this "#adminsturn" set of rules whereby the SPARK judges are the ones who create the content and the SPARK group members are the ones who assign the points. We thoroughly got a kick out of this idea and it certainly might be worth trying out one of these days!
You can view Denis' full submission, see comments, and more on the Spark Community page here.
Dirk Brinker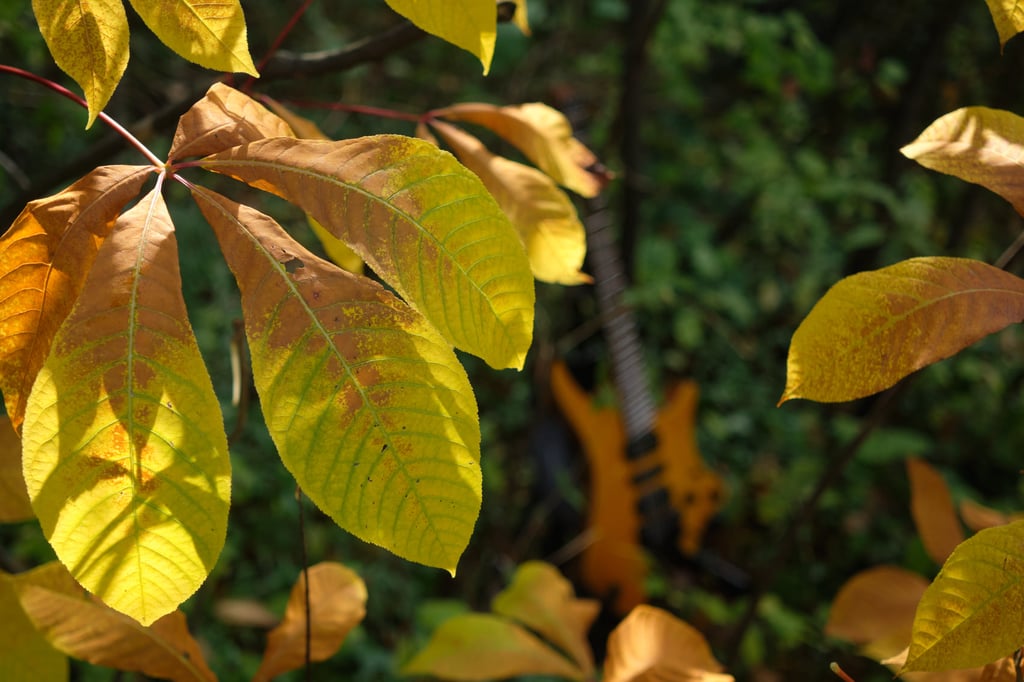 For the topic #spottedinthewild, former SPARK winner Dirk Brinker submitted this calming autumnal picture, featuring was appears to be his Boden Fusion NX 6 Amber Yellow. We love the spirit of capturing a .strandberg* in the wild like this, and the nod to the color of the guitar through nature may have given us a few ideas…
You can view Dirk's full submission, see comments, and more on the Spark Community page here.
Sebastian Johansson
And last but certainly not least, Sebastian Johansson submitted these photos for the #spottedinthewild topic of his recent trip to the Uppsala International Guitar Festival, where he was kind enough to pay us a visit! Sebastian was able to try out the new Boden Classic NX and Boden Plini Edition Neck-thru, as well as meet in-person with our very own Ola. Truly a Strandberg spotted in the wild!
From Sebastian:
"I was able to go to Uppsala international guitar festival yesterday and I did spot a few Strandbergs there! I had my 18 month old son with me and there were other visitors too so I wasn't able to try them all. I did try the NX classic and the NT Plini and I was really impressed with both of them. The NX heel felt good and didn't bother me which for me is a big step up from the old lineup of bolt on neck joints. They all look really good IRL too! The NT plini was just next level. So easy to handle and the upper fret access was just perfect. I had the chance to talk to Ola for a second too so that's another Strandberg spotted!"
You can view Sebastian's full submission, see comments, and more on the Spark Community page here.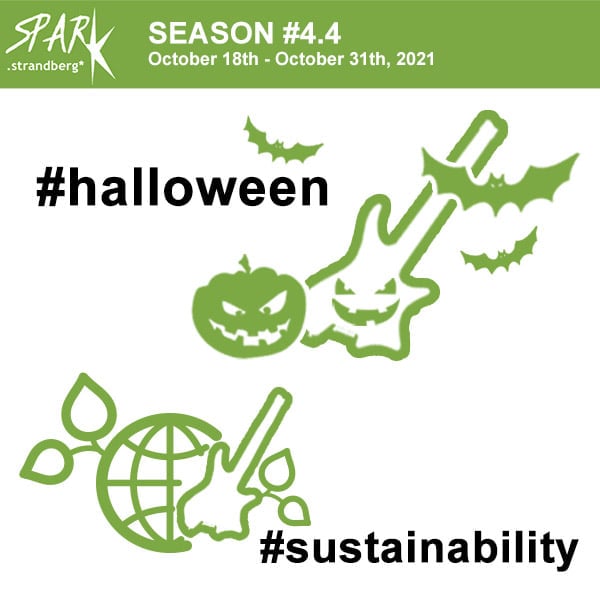 And with that, that concludes our recap of Season 4.3! We hope you enjoyed these submissions as much as we did, and don't forget to submit your creations for the latest topics: #halloween and #sustainability!
.strandberg* SPARK is the official Facebook group of .strandberg* Guitars, dedicated to finding new ways to be creative via prompts that are announced every two weeks. You can learn more about SPARK and join the community here.