To celebrate the .strandberg* Guitars Instagram page recently hitting 200k followers, we held a one-of-a-kind competition asking participants to submit a mock-up of their ideal customized .strandberg* guitar, where the winner would be sent a guitar to actually customize per their submission!
There were almost 300 entries submitted for the 200k Contest, and we thoroughly enjoyed each and every one of them. There were truly some unique and inspiring designs and this was not an easy decision to make.
Now, the time has come to announce the official 1st place winner of the 200k Contest, as well as the winner for the Secondary Challenge. Based on the initial rules of creativity, originality, and practicality, the Spark panel of judges have made their selection.
Jury: Ola Strandberg, Isaac Stolzer-Gary, Oliver Kowalewski, Johannes Schmillmann, Hyunwoo Park.
Main Contest
1st Place: Rudi Asen Sentosa, for his incredibly intricate Horus carving design! This entry blew the judges away based on the idea, application method, and clear show of skill that Rudi demonstrated in his previous work. You can view Rudi's work on his Instagram page, where he has created similar stunning pieces of carved art on several guitars. Congratulations Rudi — we are excited to see your design come to life!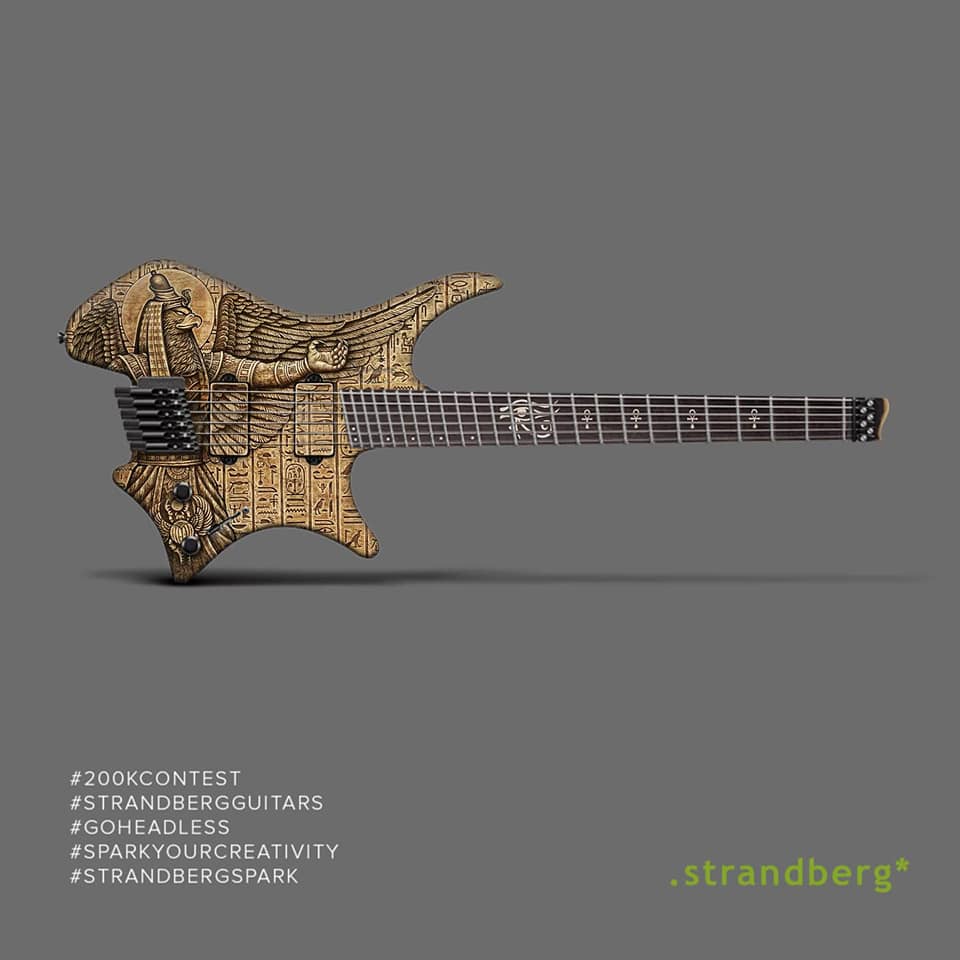 But that's not all! As a twist and for some additional motivation, .strandberg* Guitars employee Victoria will also be receiving a guitar as a challenge for the honor of creating another stunning piece of art. Check out her submission below. Who will be the first to complete their design? The race is on!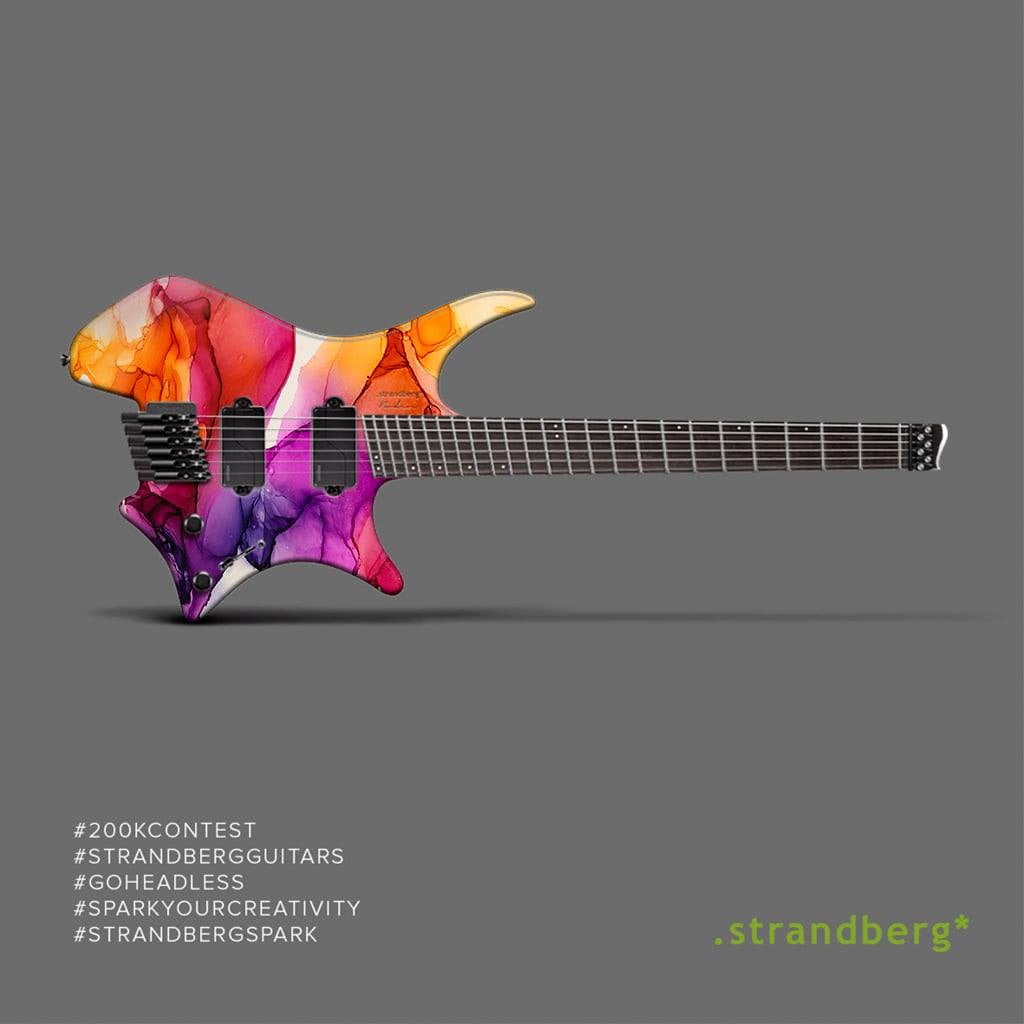 Secondary Challenge
200k Secondary Challenge: By random number selection, the winner of the 200k Secondary Challenge is Sebastian Johansson! Congratulations, Sebastian! You will be receiving a set of .strandberg* pickups of your choosing.
Top Entries
As we mentioned, this was not an easy decision to make. Below are a few of the other top entries that were in the running for 1st place. Which of these is your favorite?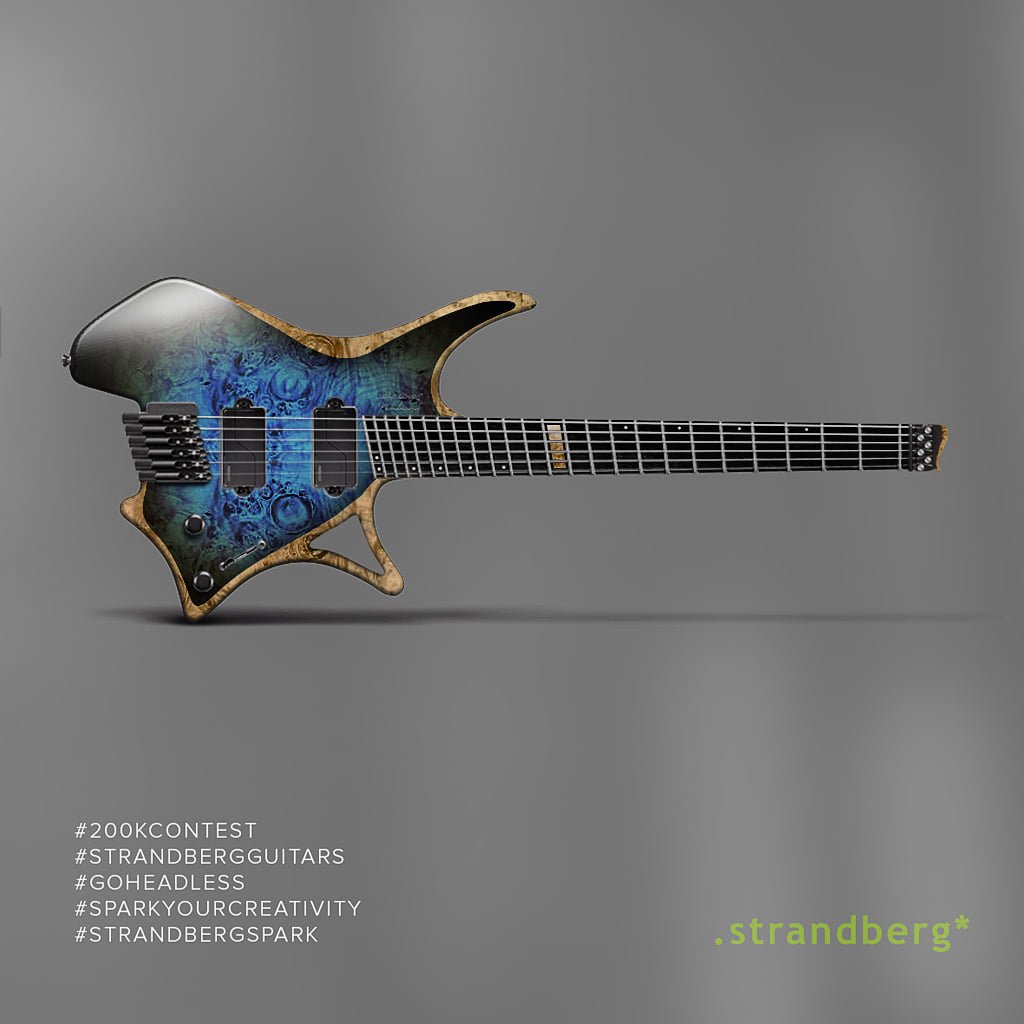 Congratulations again to the winners and thank you to everyone who participated in the 200k Contest! We're incredibly humbled and grateful for your continued support, as none of this would be possible without all of you. And if you haven't already joined, head over to .strandberg* Spark and get ready for Season #3!