The USA Select is a new line of custom guitars from .strandberg* that offers a limited number of custom options but which are considered the most essential in building your dream "Custom Shop" .strandberg* guitar. The options include three types of body woods, three types of top woods, three types of fretboard woods, pickups and electronics from a few of the most reputable pickup winders, a small number of hardware colors and 16 different body color finishes in gloss or satin.
Due to the extreme difficulties involved in stocking different kinds of master grade woods, tooling and programming for various models and pickup configurations, procuring paint and setting up the paint operation for virtually endless number of colors, and numerous other challenges involved in custom guitar manufacturing, we have decided to focus on the essentials that we believe will satisfy over 95% of the players who want to order a .strandberg* custom guitar at a more reasonable cost.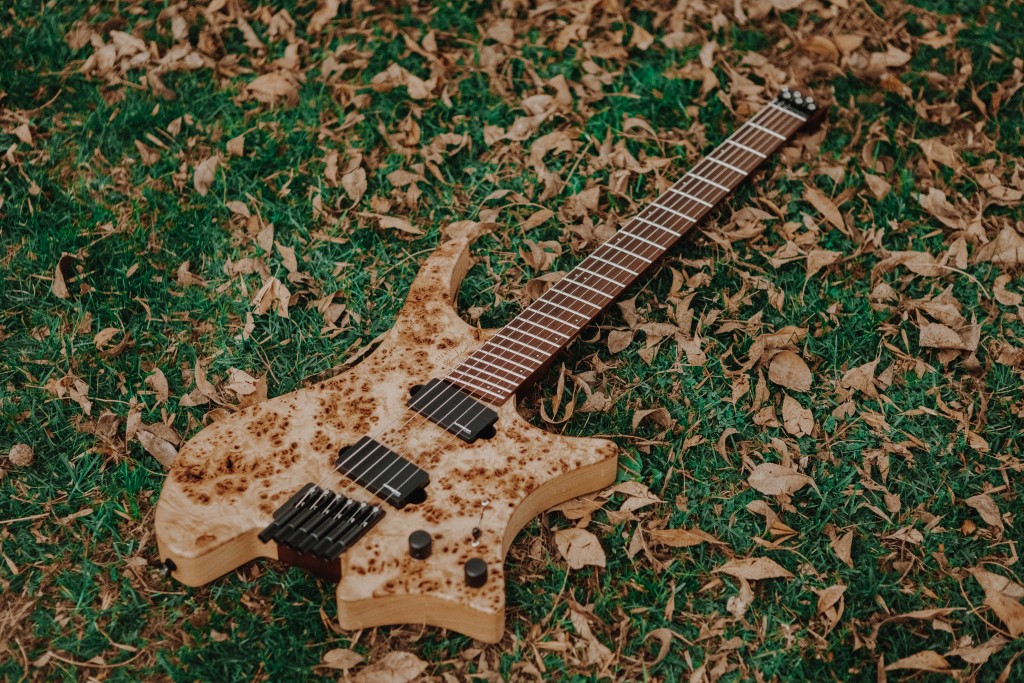 We have teamed up with Desert Son Musical Instruments LLC (DSMI) based in Scottsdale, AZ, the Boden USA Select instruments will be hand built by highly experienced and trained master builders one at a time with the utmost attention to detail and the best possible workmanship. We worked closely with DSMI for nearly six months to assure that the DSMI master builders understood the intricacies involved in building a .strandberg* guitar and in achieving the highest level of quality in all aspects of the building process: from wood selection, CNC programming and wood sanding at the mill level to getting the right hues of the paint colors at the paint operation and from meticulous workmanship on fret leveling and dressing to final assembly and setup.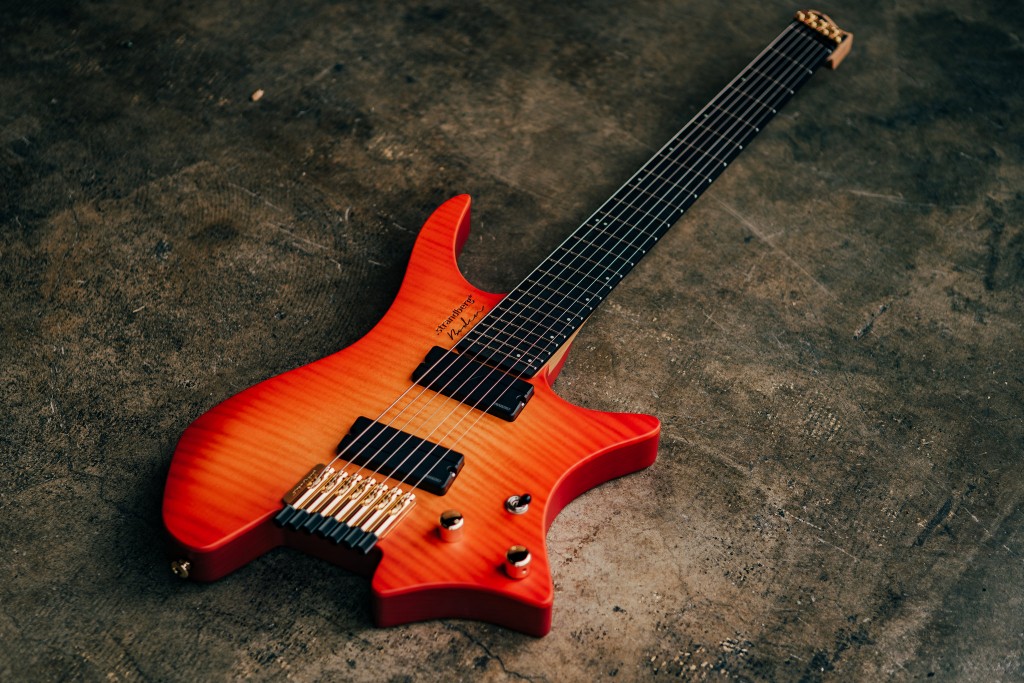 With the USA Select custom guitars, we are also debuting our own line of .strandberg*-branded USA-made pickups designed and engineered specifically for our 6-string guitars by Michael Frank Braun (MFB), the ex-Fender electronics guru who designed pickups for elite artists such as Guthrie Govan and Eric Johnson. We are very excited to be working with Michael to design, engineer and produce a whole new line of .strandberg* pickups that will maximize the sonic potential of our guitars. Along with great pickups from highly reputable pickup makers such as Fishman and Suhr, we believe there are enough pickup and electronics option to meet your most demanding needs.
The following is an outline of the options for the USA Select:
Body woods: Alder, Basswood, or Swamp Ash
Top woods: Flame Maple, Quilted Maple ($100 upcharge), Poplar Burl
Fretboard woods: Roasted Birdseye Maple, Pau Ferro, Ebony
Pickups: .strandberg* MFB passive (6-string only with $100 upcharge), Suhr passive, Fishman active
Hardware: EGS 5 Pro fixed bridge or tremolo ($100 upcharge) for 6-string and 7-string, fixed bridge only for 8-string
Hardware color: Black anodized or $100 upcharge for chrome, black nickel, red or blue
Pickup configuration: HH, HSH, or HSS for 6-string, HH Soapbar of HH HB mount for 7-string, HH HB mount only for 7-string tremolo
Pickup selector: blade 3-way/5-way or 3-way toggle
Knobs placement: you can specify placement of volume and tone pots/knobs on the body surface as long as they can fit reasonably within the control cavity
Finish: 16 different colors (including natural) in satin or gloss finish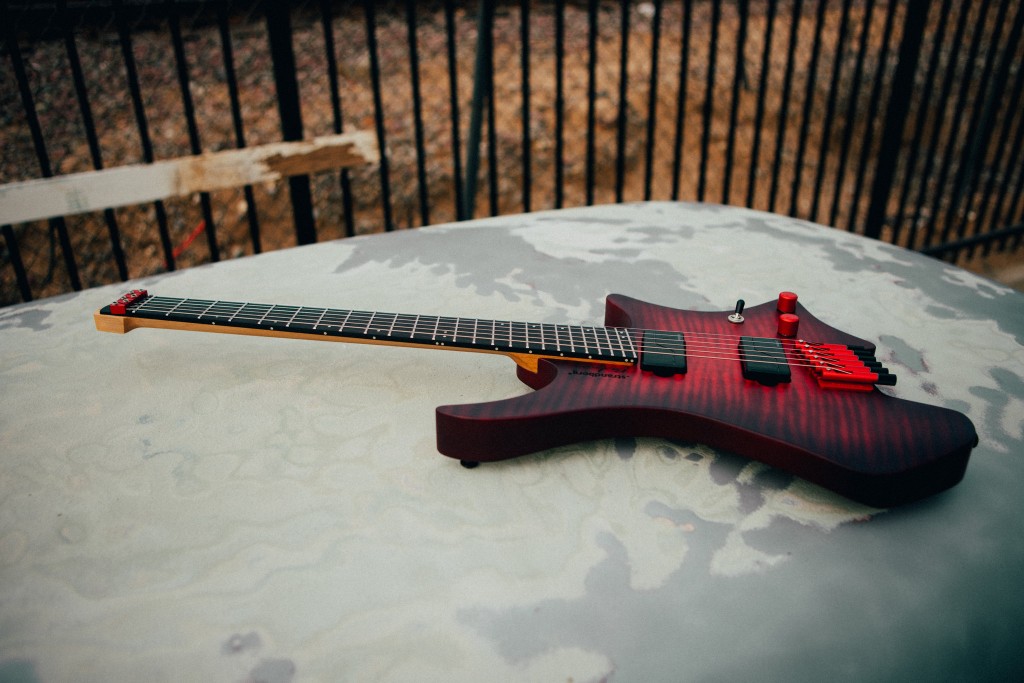 To offer the highest quality components along with the best possible workmanship, the USA Select guitars with passive pickups will come standard with Bourns pots for the utmost in functionality and long-term reliability.
The USA Select represents the ultimate evolution of the .strandberg* concept and philosophy to provide an innovative modern instrument that is ergonomic, lightweight, easy to play and which has a unique organic and woody sonic character of its very own while offering the essential options for tone woods, electronics and the visual aesthetics to suit your own individual taste and style at a reasonable cost for a USA-built custom guitar.