Recently recognized by Guitar World magazine as a YouTube Guitar Hero, Super Woman Sarah Longfield talks to us about her new Boden Metal Signature Edition, the music business and finding balance in her career.
What was your first introduction to .strandberg* guitars?
It was around 2011 when I saw Tosin Abasi first playing a Strandberg. I had never seen a guitar like that before and was immediately drawn to the unique shape. A year or so later I had saved up to purchase my first custom guitar through a different company; long story short there was some miscommunication leading them to build a different guitar than I spec'd, but they were prototyping guitars for Ola in the U.S at the time and offered to sell me a Strandberg instead. I fell in love with it and shortly thereafter, Ola got in contact with me about partnering up.
What was it about the instrument that got you interested?
Immediately I noticed how light the guitar was and how comfortable the neck was. Most guitars (especially 8 strings, which I was playing a lot of at the time) are really heavy and bulky, this 8 fit my frame and really accommodated my playing style.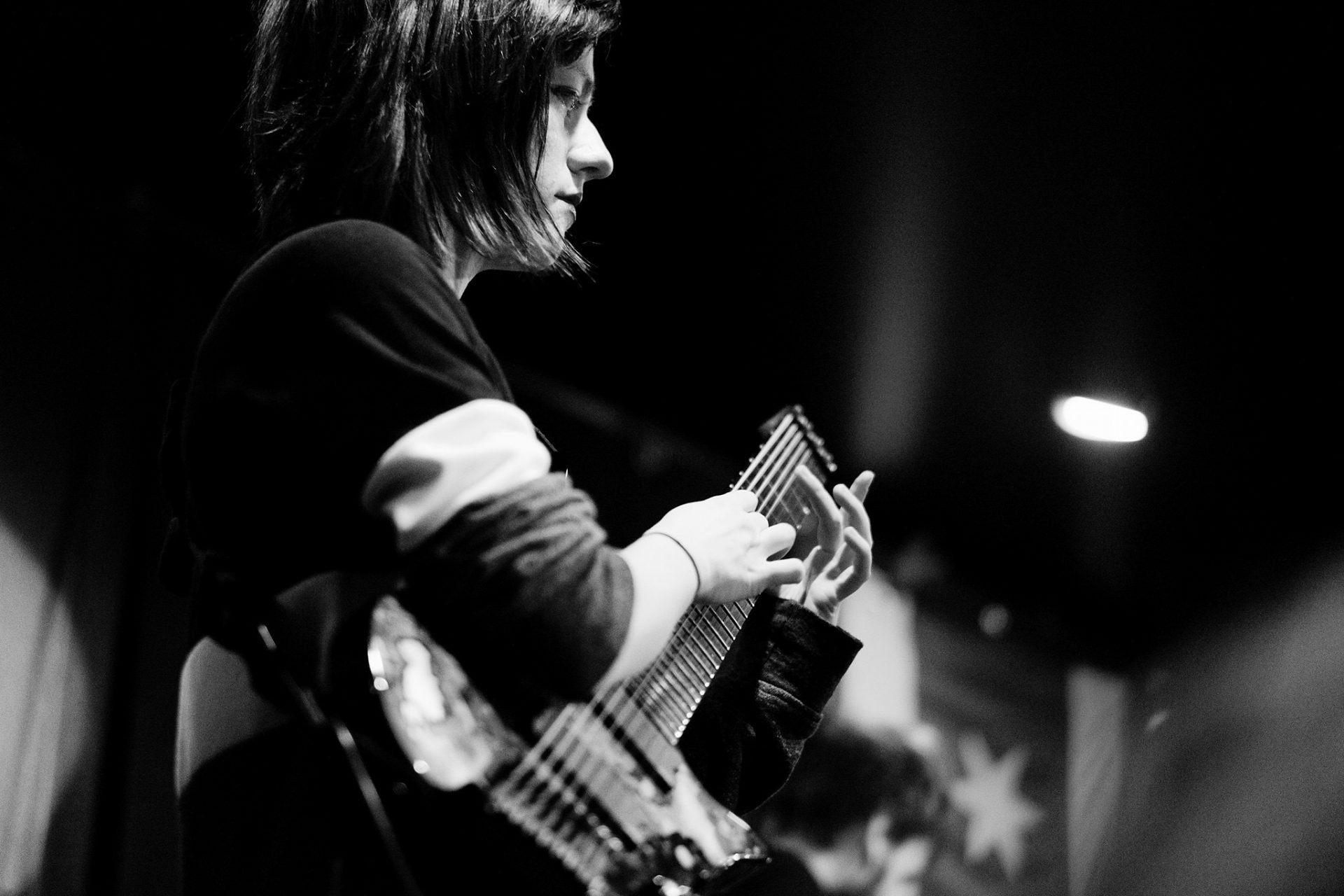 How did you decide on the Boden Metal model?
As soon as they first came out, I picked one up for a summer of tours I had coming up and fell in love. It was the perfect blend of smooth and sturdy. It held up through multiple tours and lots of overseas flights and played like butter each night
Your Signature Edition is available in a 6, 7, and 8 string models. How did each of these configurations become a part of your playing style.
Very shortly after I started playing guitar, I was writing on extended range instruments (7&8) so a lot of my older material utilized them. When I was writing Collapse//Expand I realized for the first time that most of that record could be played on a 6 string. After I had played on the 6 all summer I realized it changed my playing style slightly in a way that had me focusing more on melodic content rather than rhythmic, as I traditionally did with the 8.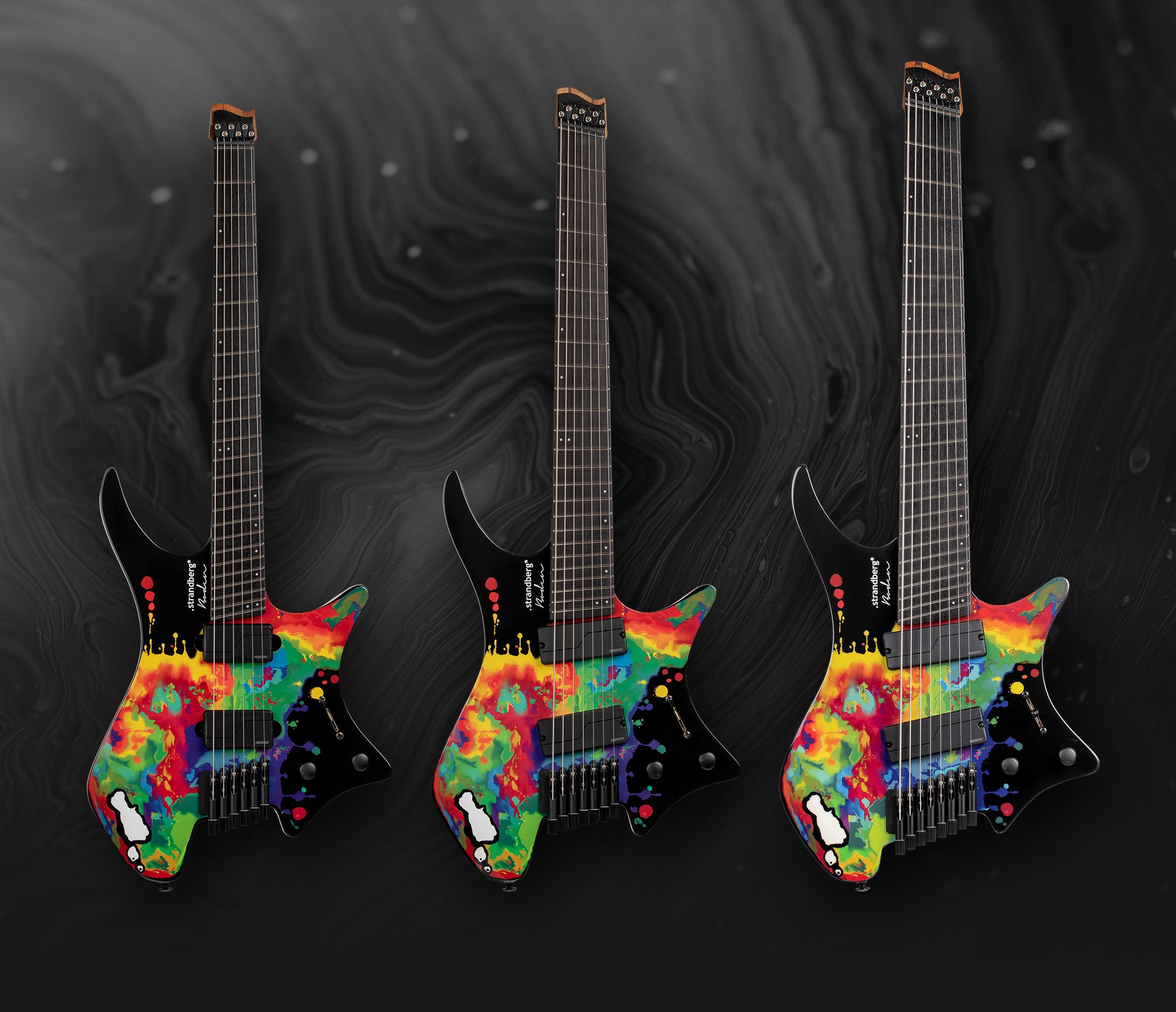 What can you tell us about the unique Black Doppler finish, how did that come about?
Ola had suggested that I paint a guitar as I'd been posting a lot of art at the time, and I was super stoked on the idea. I spent weeks mulling over what to do and not quite finding anything that worked. When the day came to drop it off to get primed I just started working with what I had hoping it would turn out ok as I'd run out of time. It was a bit of a happy accident but I'm really pleased with how it came out in the end 🙂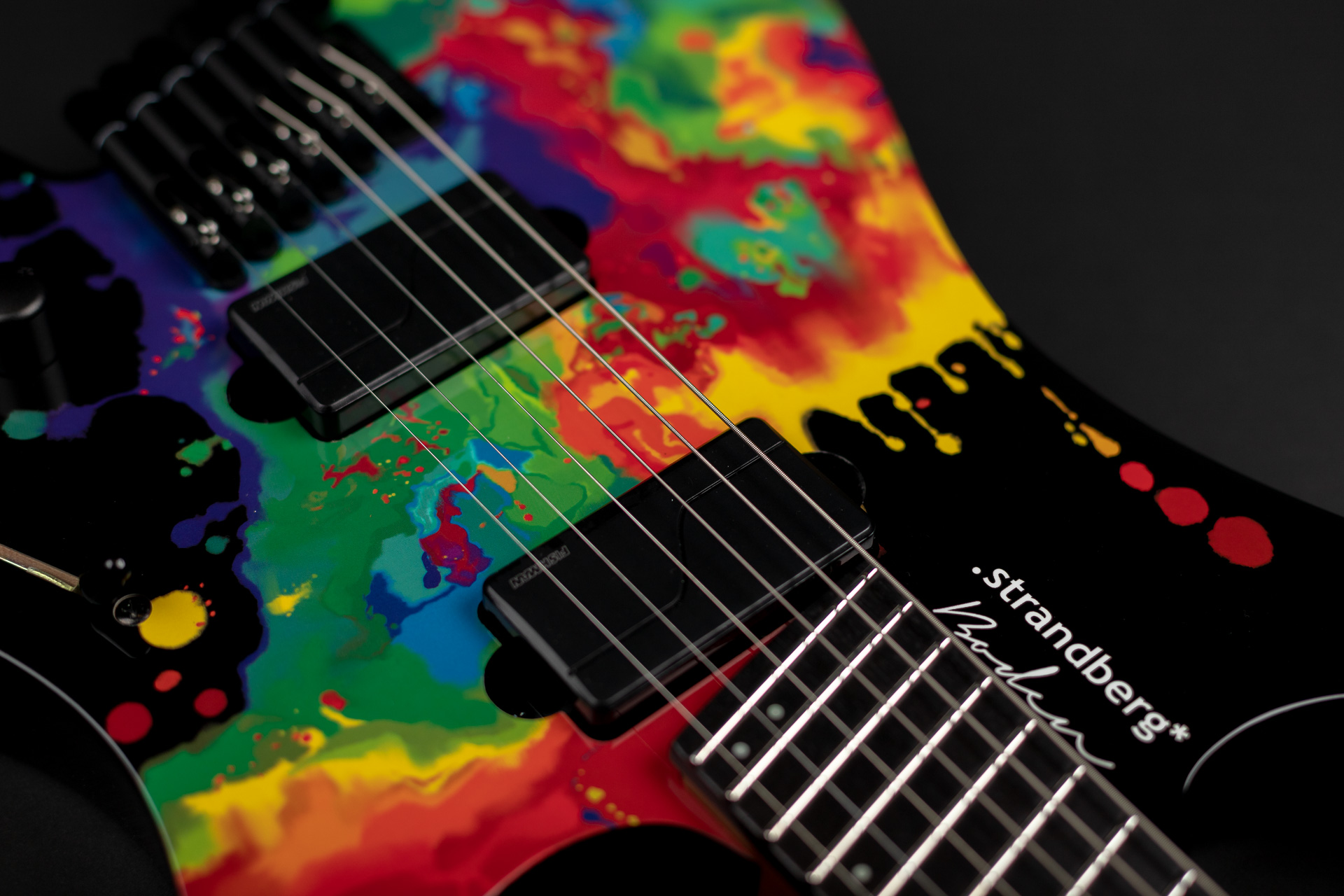 Looking back at when you began your music career, what are you most looking forward to? 
Honestly at this point in my life I'm just looking to find a point of balance. Getting the opportunity to be a bit more selective about touring and trying not to over exert myself for the sake of being "successful". I think a balance in art/music is so important, it helps you remember why you started creating in the first place and I don't ever want to lose sight of that.
What advice would you offer aspiring players that want to learn how to play the guitar?  Would you recommend that a beginner to jump right in with a 7 or 8 or start out with a 6? 
I think that if you want to do something you should go for it, even if it's not the conventional approach. If I'm teaching an 8-year old how to play guitar, and he wants only to learn how to play Cannibal Corpse, then I'm not going to force him to learn scales and cowboy chords before he gets to graduate to metal, I'm going to start teaching him Cannibal Corpse. I think by regimenting and restricting the learning process we remove creative passion and replace it with a sense of almost athletic competition. There's a toxic ideology in the guitar world that if you're not playing with "correct technique" or haven't "paid your dues" or don't know theory, that you and the art you're creating are invalid in some way, or that you're not allowed to play music that would otherwise be deemed above your skill level.
We need to foster environments that encourage people to pursue what they love, and our job as musicians and teachers is to inspire younger players to become who THEY want to be, even if that path differs from our own.
To learn more about the Boden Metal Sarah Longfield Edition series Click Here