Note: For various reasons, The Made to Measure and Custom Shop concepts are on hold as of mid-2018 and not available to order. Hence we do not accept any custom shop orders at this time.
What is now .strandberg* started purely as a hobby project, but just to make it interesting, I dreamed up a product concept called the "Ergonomic Guitar System", or "EGS". Beyond this, there were no product names. Once players started to get in touch, asking to have guitars built, they just received serial numbers: #1, #2, and so on, although it wasn't until #10 that I actually had the means to engrave the guitar with the serial number, or even the logo. The business was called "Strandberg Guitarworks", and the business card read .strandbergGuitarworks*, which was quite a handful to engrave on the bridges.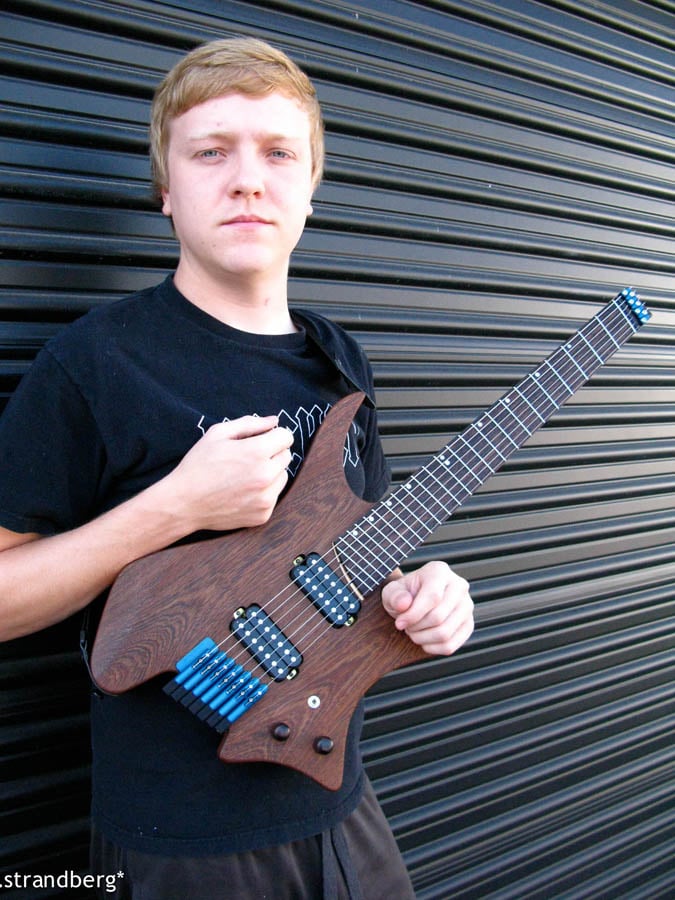 When demand grew to the point that I needed to enlist the help of others, I needed to distinguish between the guitars that I built myself, and those that were built by others. So my guitars became "Made to Measure", and the others became "Custom Shop". Later on, we added "Production Guitars" in the form of the Boden OS line, and so on.
This is how they were positioned:
A Made-to-Measure guitar represents the ultimate in customization. Our Made-to-Measure guitars are built entirely in Sweden and include a personal dialog with Ola Strandberg to determine your exact requirements. They are delivered with a Certificate of Authenticity signed by Ola Strandberg himself.

All .strandberg*s share the same overall design, construction and hardware, but beyond that, everything is open:

The scale length, or relationship between the scale lengths in a multiscale instrument, is adapted to your anatomy, playing style and preferred genre of playing
The neck shape is adapted to your anatomy and playing style
The materials of neck, body and fretboard are adapted to the sound you are looking for
The electronics are curated for your unique sound
Visual elements such as hardware color, stain and inlays are completely customizable
Please check in later for photos and stories about some famous builds!